The last console release of a Valkyrie Profile game was in 2006, and fans of the niche action RPG have been waiting for another entry since. There's been a mobile game and a game on the 3DS, but it wasn't the same as having a controller in your hand as you save several worlds from the world-ending Ragnarok.
RELATED: Valkyrie Elysium: Beginner's Tips
Now that Valkyrie Elysium has been released, you get to return to the worlds of Asgard and Midgard to (once again) stop Ragnarok in its tracks, but with each answer you get in the story, you only end up with more questions that might not be answered. Some of these things simply don't make sense.
10/10

Hilde Isn't In The Main Game More

Just going to put this out there: Hilde needed to be in more of the game. She is enigmatic, even after explaining her backstory. There's so much about her that still goes unknown, and it should be rectified. You find out that Odin had something to do with the death of her parents, but outside of her motivation for revenge, we get nothing from her.

In the Hilde DLC, you have an opportunity to play as her briefly with her powerful spear and electric move set. While this is fun, there isn't much to add story-wise. You play a lot of the same beats as you do with Valkyrie, but there isn't any added context to her character. There might be a possibility of future content that may get more into her story, but as it stands now it is a baffling omission.
9/10

The Training Einherjar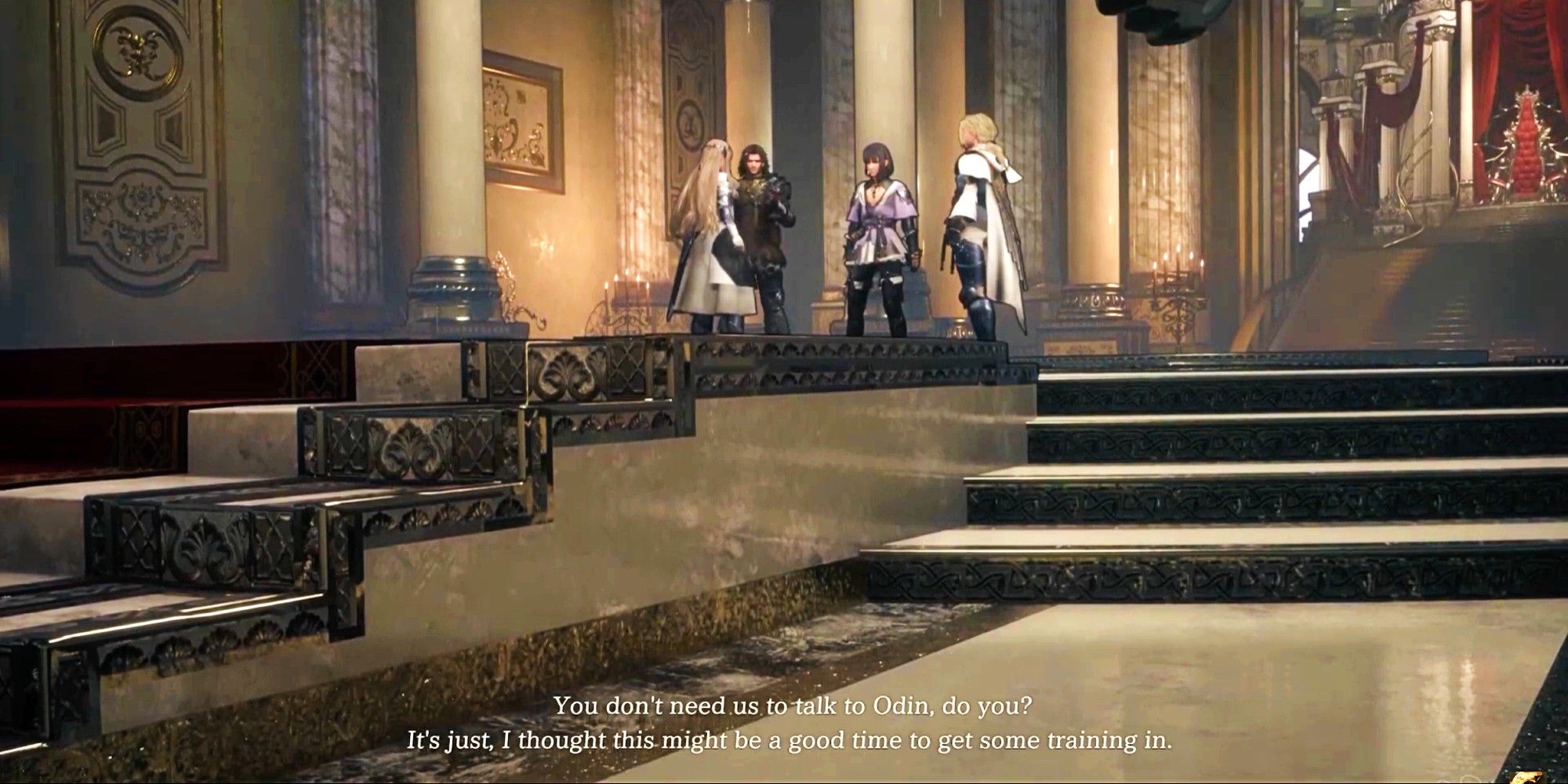 As Valkyrie journeys forth, she comes across souls with a strong warrior presence who have become terrifying monsters that she has to defeat. After each fight, there are some short conversations before the spirit agrees to become one of her warriors. Once they do, they are connected to her life force and given form. It makes sense in the world and makes for interesting combat.
However, they technically don't have a corporeal form that would allow them to gain bodily benefits as they did while they were alive. Yet, they want to train. They've said themselves that training seems like a waste of time, yet they do it anyway. They may do it for the human connection to who they once were, but who knows?
8/10

The World And Odin Being Connected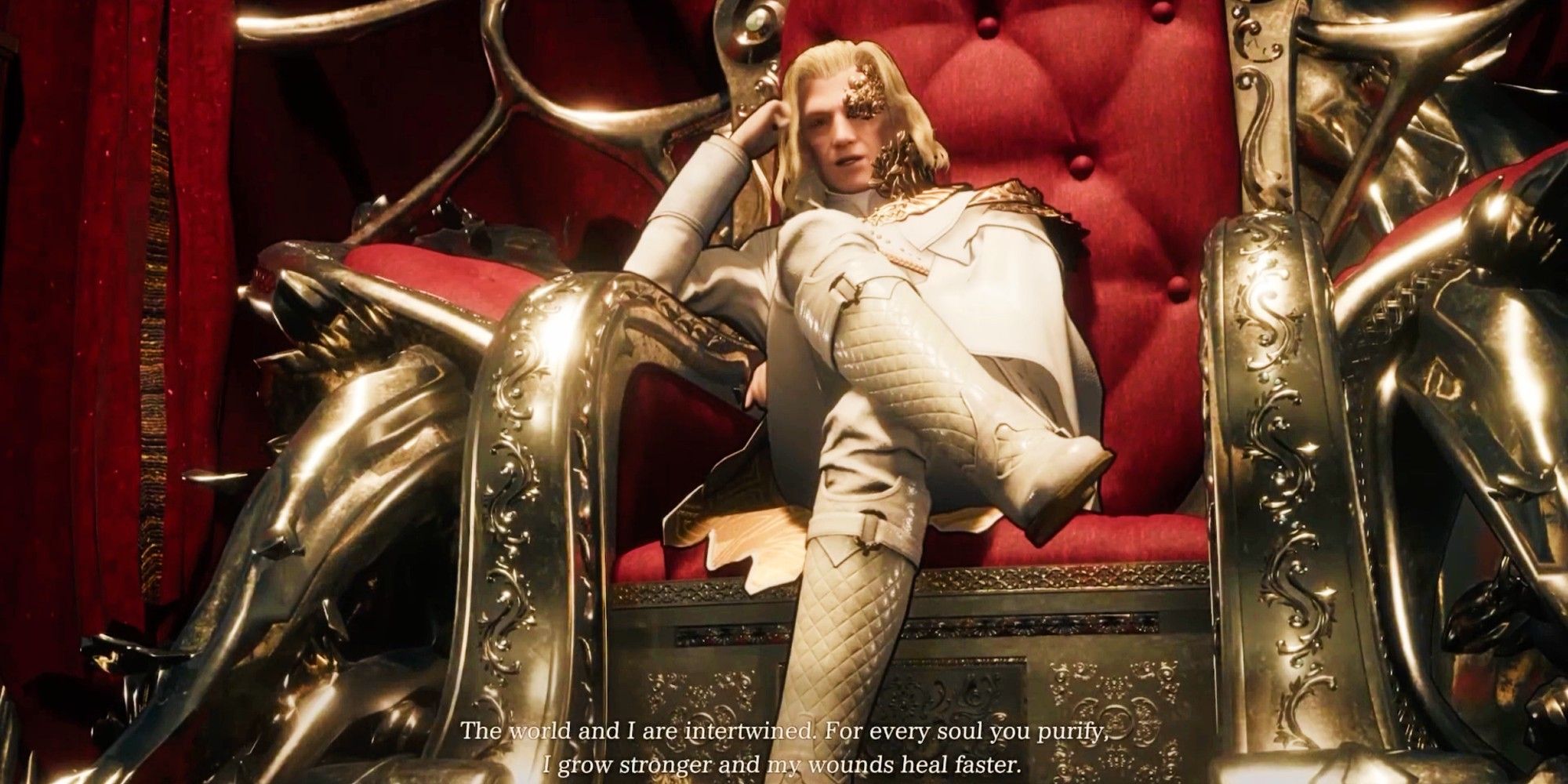 At the beginning of the game, Odin says that he and the world are connected, and with every soul Valkyrie purifies, he heals his body and gets stronger. It sounds fine at first because you understand that he is the All-Father, so it stands to reason that he is connected to the earth.
RELATED: Games That Let You Kill A God
However, it is revealed that his idea of salvation is absorbing every soul on the planet, effectively killing it, and setting off to find another planet to start the process anew. Wouldn't it be safe to say that if he truly is connected to the planet, then he'd parish alongside it? Some simple logic reveals this as a lie, but it doesn't seem to conceivably pay off in-game.
7/10

Einherjar And Their Souls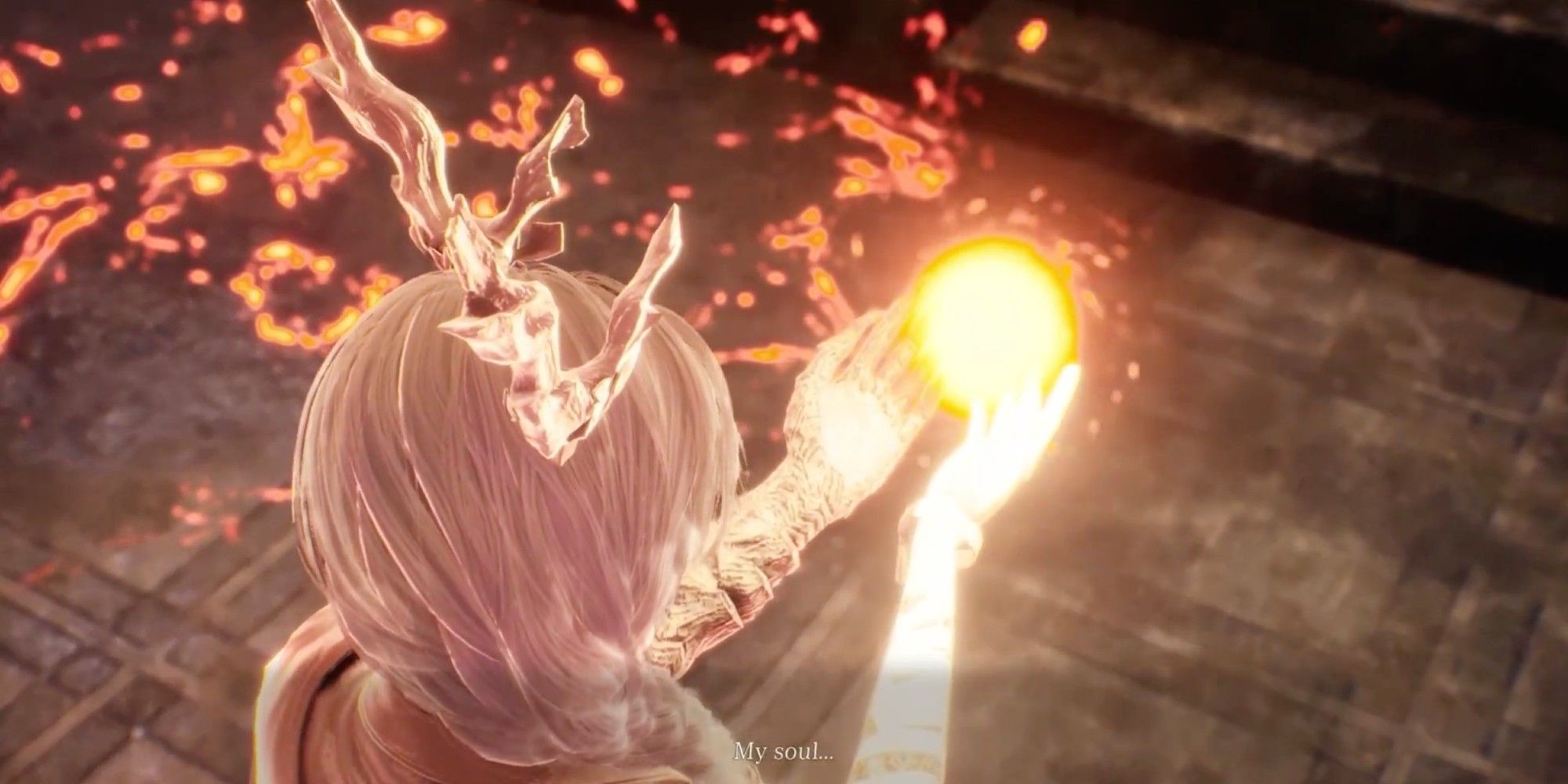 As mentioned before, strong souls can become warriors in the afterlife alongside Valkyrie in Odin's army. Eventually, you find out that the Einherjar souls are fragmented and corrupted, changing their shape into a creature suffering from regret, and taking on a ghostly appearance.
Once the future party member's soul is back in one piece, their spirit form suddenly takes on a solid appearance as if they were alive. You would think that they would change once they became Einherjar to Valkyrie, but that isn't the case. Are all souls capable of walking around solid, or is that a Valkyrie proximity issue?
6/10

Armand Always Knew Where Valkyrie Was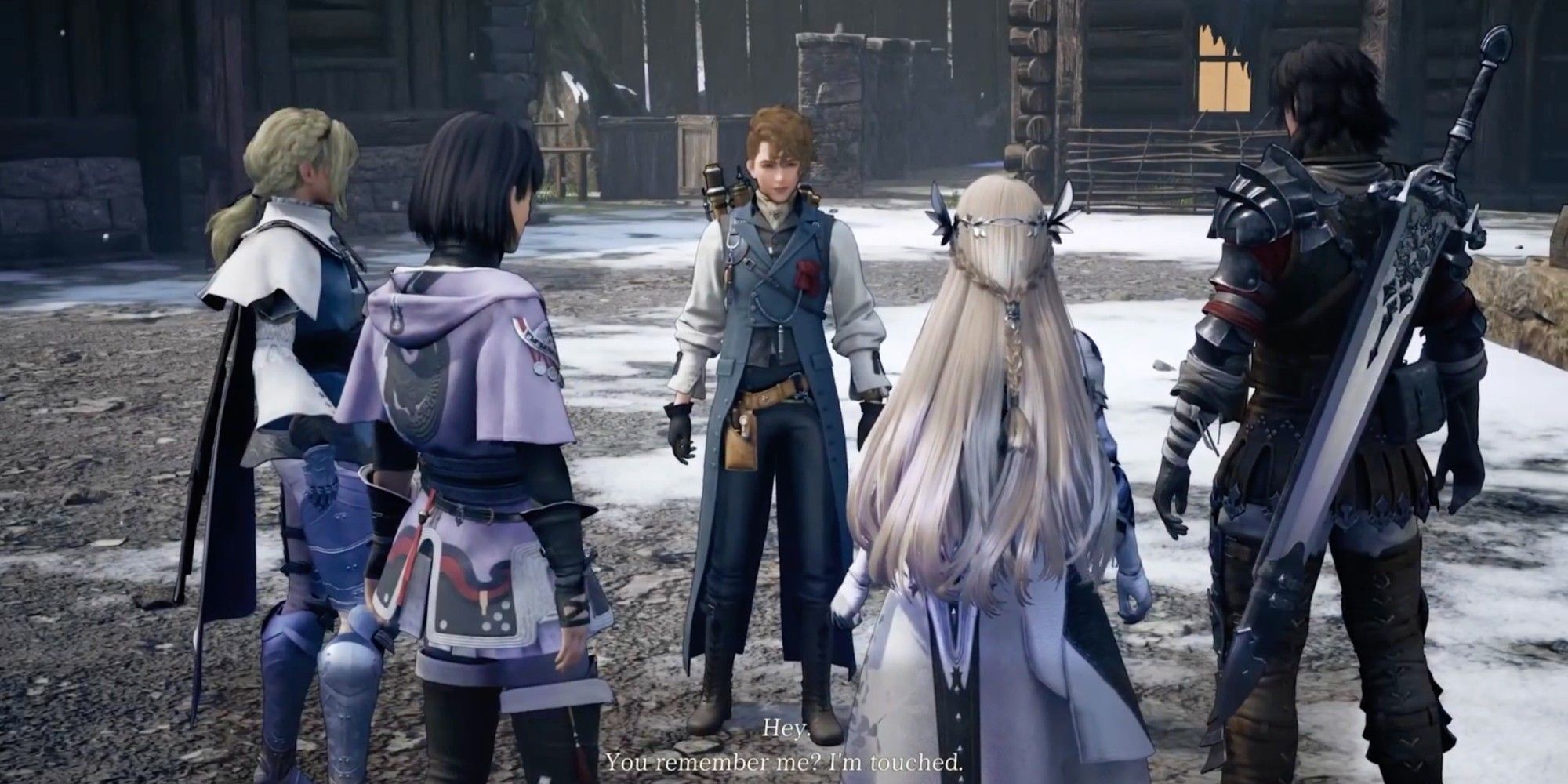 While Valkyrie and her team of Einherjar traveled to gather items and souls, they met a merchant named Armand hiding out from the crew. After they meet, he says that he's looking for something (someone) but won't tell Valkyrie who just yet. After they depart, she has some repeated headaches as if something was trying to push through her memories.
Thing is, Armand always just happens to be in the same town you're suspiciously often. Lucarda? He's there. Galdba? Yup, there too. Although, we never get a real answer of how or why that was. Hearts seek each other out, maybe.
5/10

Hilde's Revenge Plan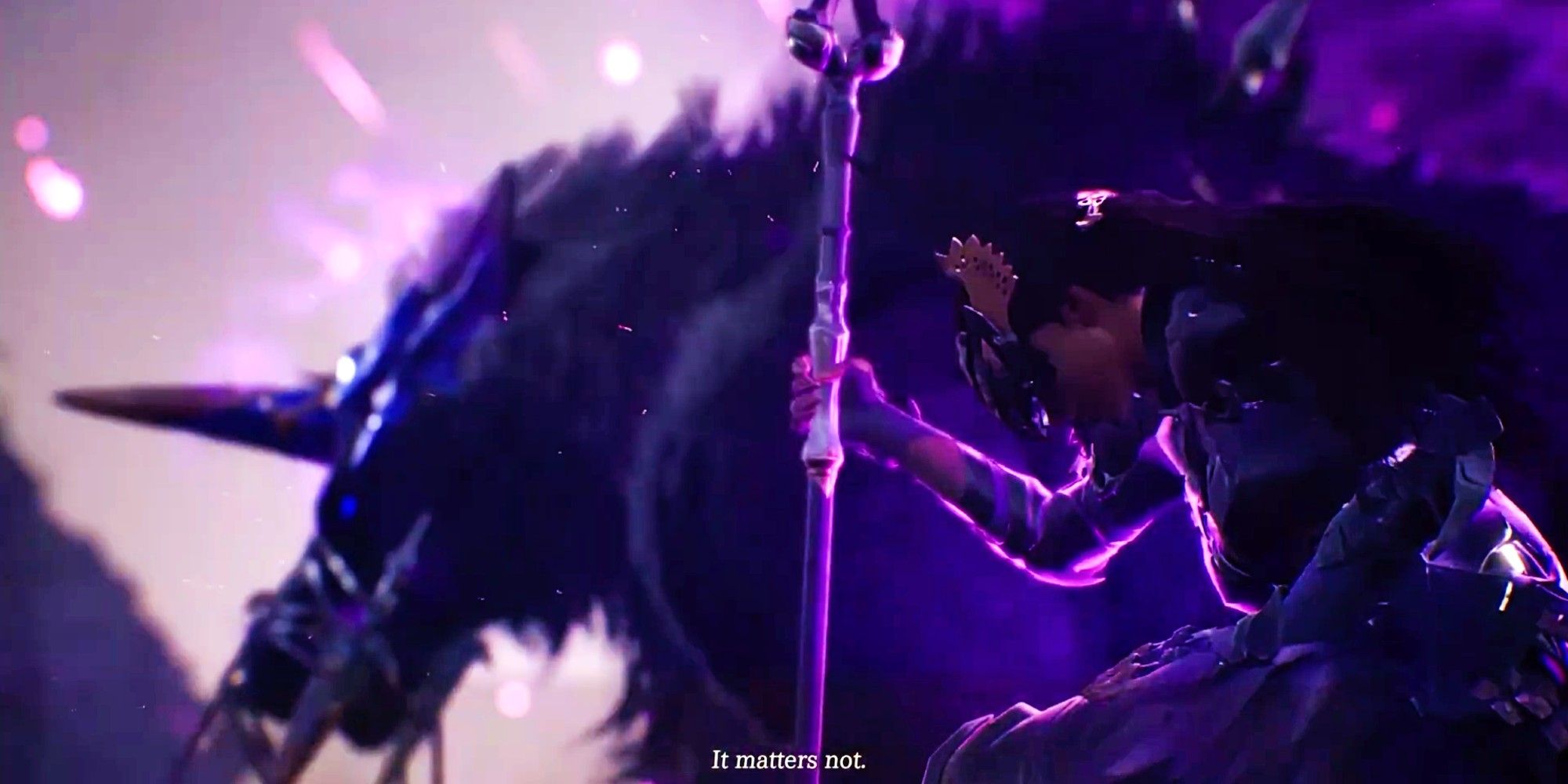 On your travels, you come across another Valkyrie named Hilde, who is representing Fenrir, Odin's nemesis, and opposite. She seeks to rule over both Asgard and Midgard under her paw and complete malice. Second in power only to Odin himself, she is a force to be reckoned with.
RELATED: Fantastically Fearsome Wolves In Gaming
Once Hilde found out the truth of what happened to her parents, she vowed to take out all gods, evil or benevolent, no matter the cost. Yet, for all her rage and desire for scorched gods, she never developed a plan outside of helping Fenrir and doing her bidding.
4/10

Armand And Nora's Reunion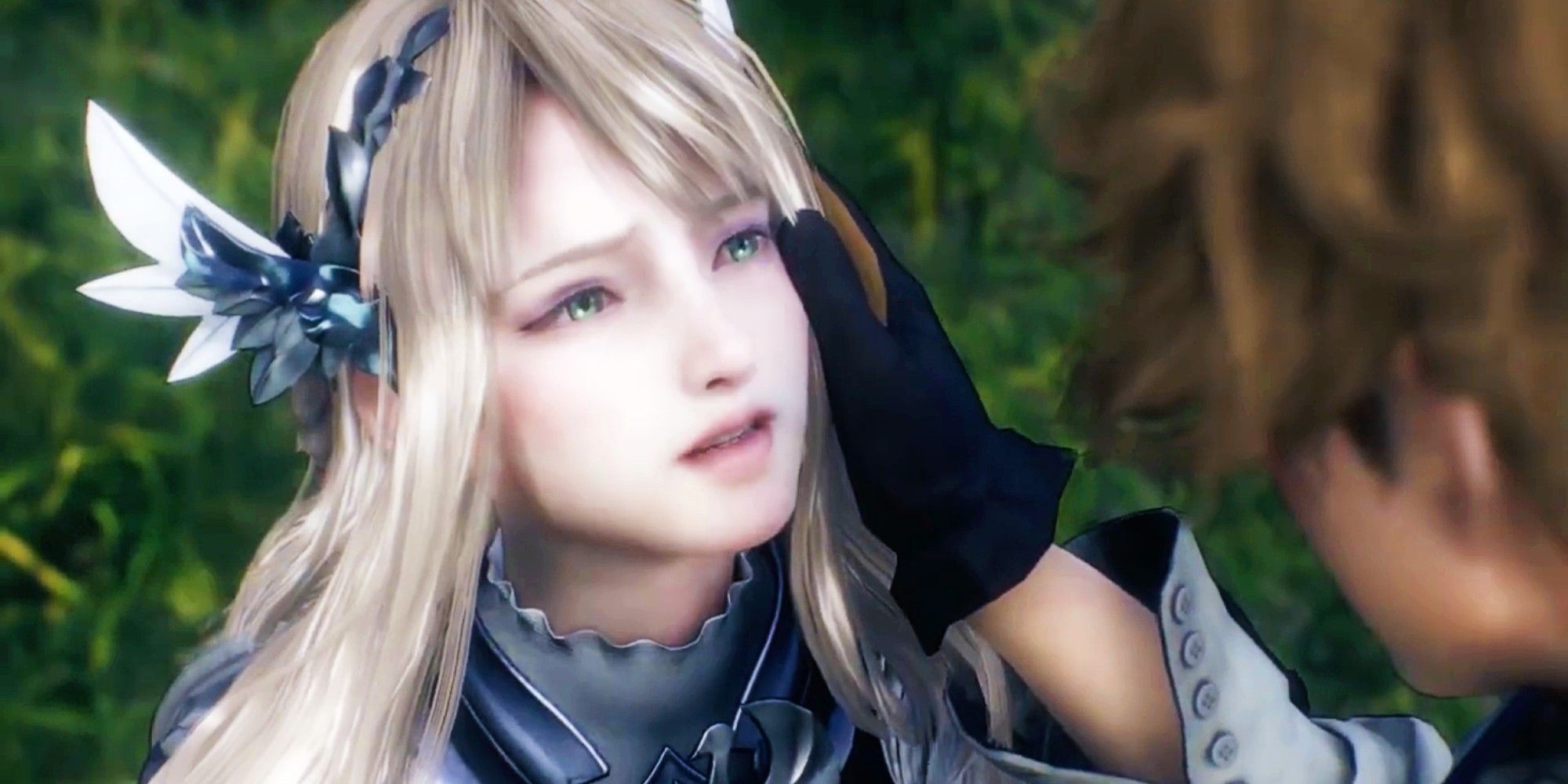 Throughout the story, it's hinted that Armand and Valkyrie have an intimate relationship from the past, and we witness them reconnect and Valkyrie regains her memories as Nora, Armand's love from her past life. The moment of her realization is beautiful and sad, taking place where her old body was found.
It's hard to believe that a beautiful moment – and cutscene – came from a 'relationship' that didn't extend to much outside of conversation and an occasional side quest here and there. If you never saw Valkyrie's inner thoughts, you wouldn't be able to catch the signs of romance between the two.
3/10

The Secret Bad Ending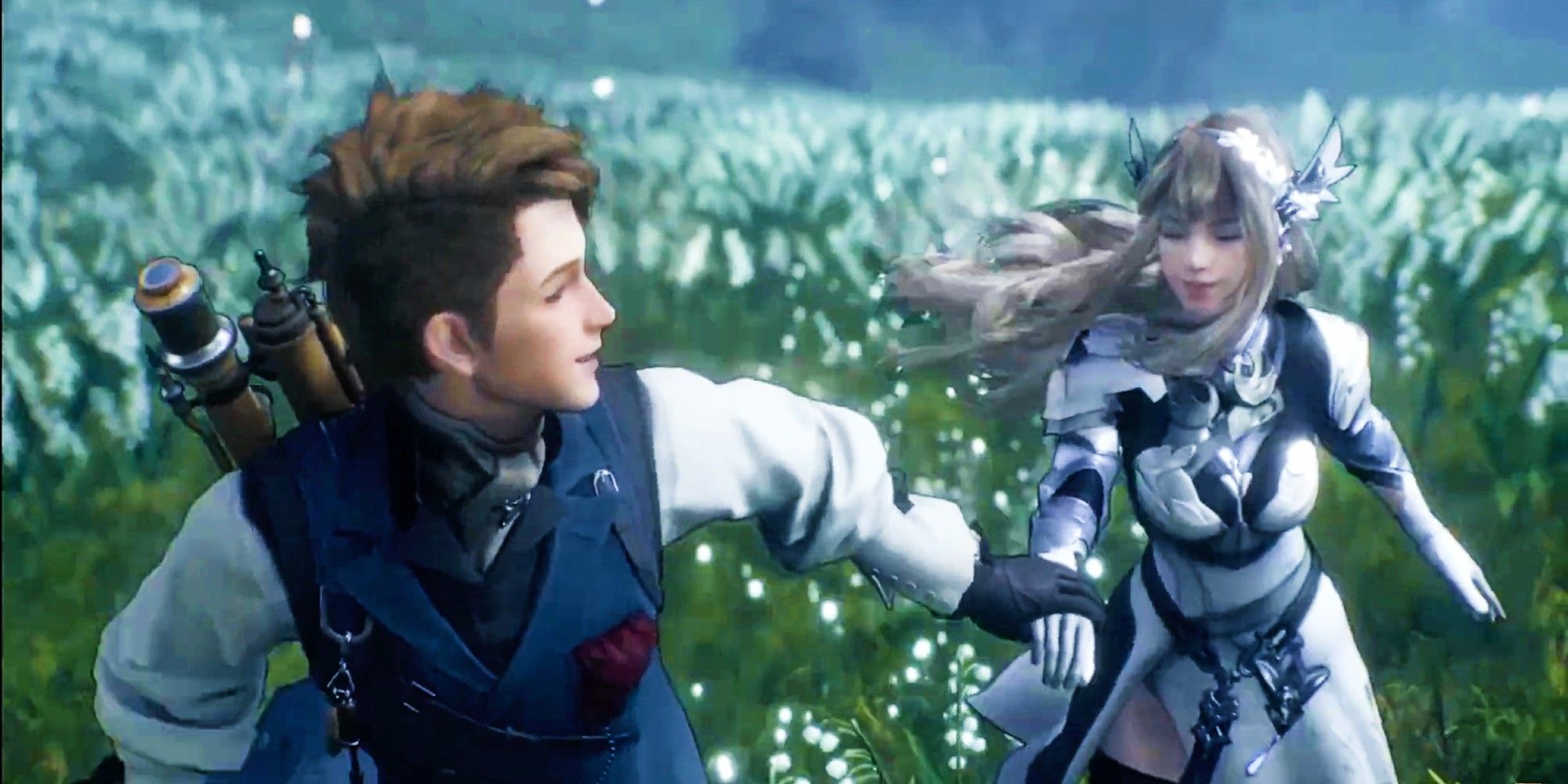 Once you meet the requirements of the story, there comes a turning point in your conversation with Armand. After the tears and happiness of the reunion, you are presented with a choice to Tell Armand you have to save the world or live as a human. After watching Valkyrie fight to do the right thing this whole time, it's surprising that this is a choice in the first place.
So, if you choose to live as a human, Armand and Nora run off, leaving the world to suffer its slow demise. This goes against everything her character has represented up to this point, a sudden flip of the selfish switch that feels like it came from left field. No wonder you have to work to unlock it.
2/10

Odin Using Human Souls To Begin With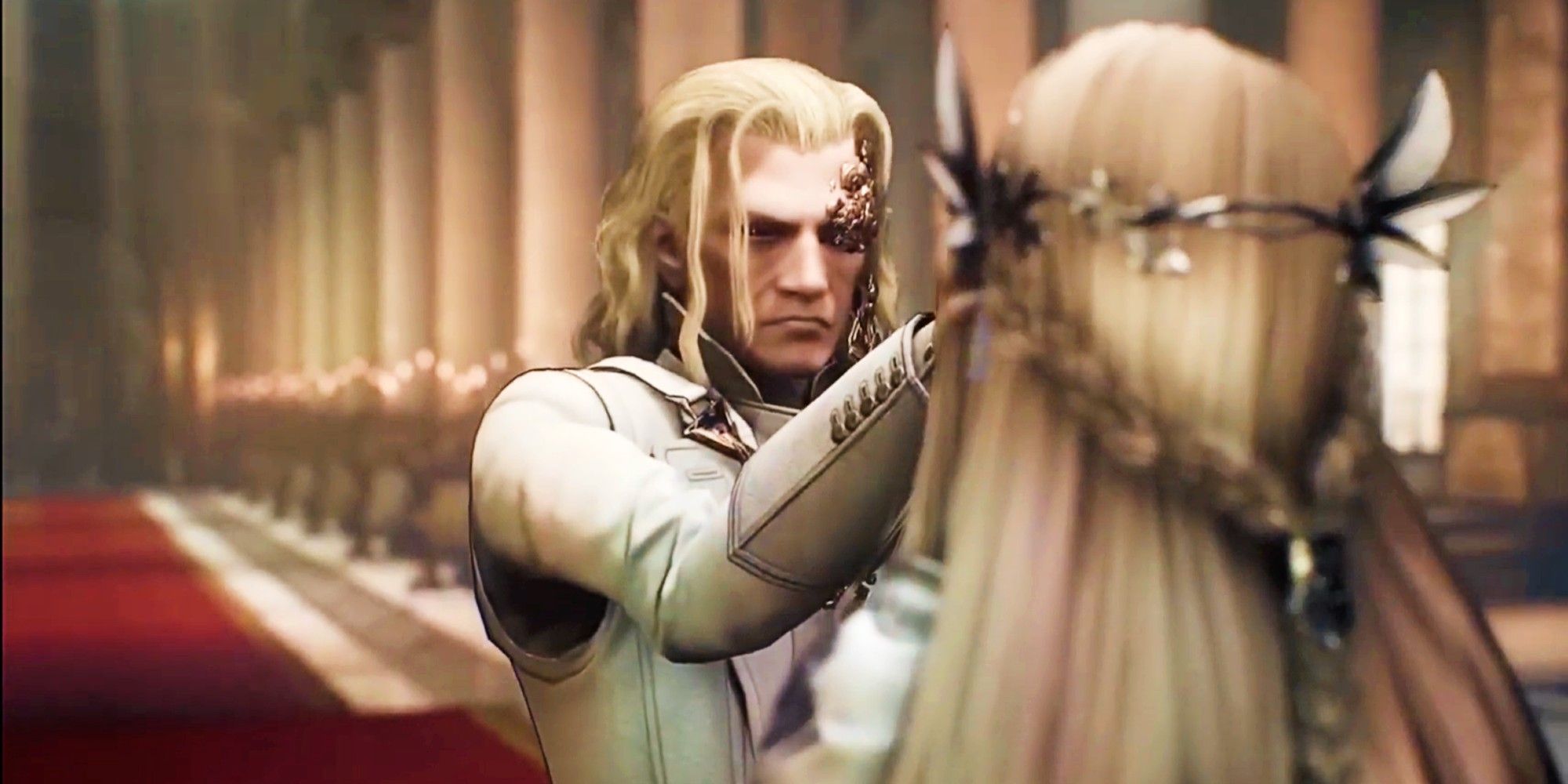 If Odin was all-knowing, why didn't he try another way of creating a Valkyrie that didn't involve human souls? This isn't the first Valkyrie he's made, and more than once have human emotions made them rebel against his wishes. Seems something else would be a better solution.
RELATED: The Best God Games
Of course, the general lore surrounding Valkyrie is that they are created from humans, but if you are going against both your goal and the Valkyrie's initial purpose, then why not try something that isn't going to awaken the human in someone and cause them to go against your will?
1/10

Odin Not Telling Valkyrie The Truth Upfront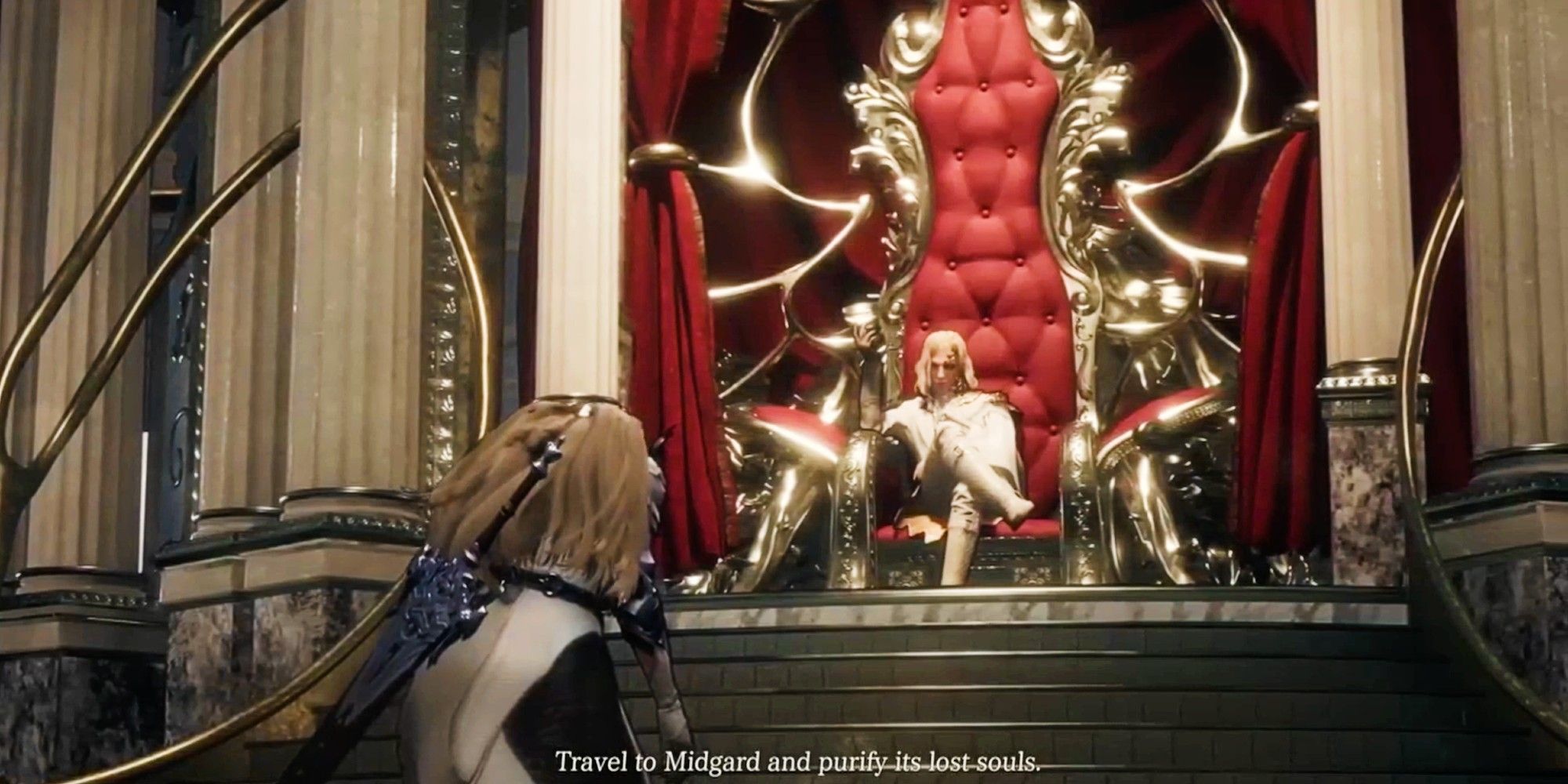 Odin trying to hide his true intentions worked against his favor and ultimately led to the plan failing, depending on your choices in-game. At this point in the world, life, as it existed in the game, was already on the brink of being destroyed, so why go to all these lengths to deceive Valkyrie?
Having her grow from a place of destruction into one of salvation would have made for an interesting take on the story without changing the core of it too much. At the very least, it would have made more sense for her to continue to side with Odin. At least when compared to being lied to.
NEXT: Best Characters In God Of War Ragnarok
News Summary:
10 Things That Make No Sense In Valkyrie Elysium
Check all news and articles from the latest News updates.
Denial of responsibility!
Egaxo
is an automatic aggregator around the global media. All the content are available free on Internet. We have just arranged it in one platform for educational purpose only. In each content, the hyperlink to the primary source is specified. All trademarks belong to their rightful owners, all materials to their authors. If you are the owner of the content and do not want us to publish your materials on our website, please contact us by email:
hl.footballs@gmail.com
The content will be deleted within 24 hours.