One of Nintendo's most prestigious video game series of all time, The Legend Of Zelda, has a pretty good track record when it comes to re-releases. Almost every game in the series has been ported or remade in some capacity over the years. Still, it's a good precedent for the series, knowing that re-releases of classics are plentiful.
Related: Zelda Games With The Best Dungeons
With that being said, there are a handful of games in the series that are only officially playable on their original hardware. Whether they're spin-off titles, released for an outdated accessory, or just haven't been given another chance, these are the official Zelda games Nintendo has never re-released.
6
The Satelleview Games
The Satelleview was a Japan-exclusive add-on for the Super Famicom that allowed players to download games currently being broadcast in Japan. A few Zelda games were released for the accessory. BS The Legend of Zelda is a recreation of the original Legend Of Zelda on NES, with some changes to the adventure, such as all-new dungeons, minor changes to the overworld, and voice acting. It is technically the first remake in the series' history, but it hasn't seen a re-release since.
BS The Legend Of Zelda: Ancient Stone Tablets is another Satelleview title that takes inspiration from Link To The Past but is a standalone adventure, unlike BS The Legend Of Zelda, featuring an all-new story. The game references Link's adventure in Link To The past several times, taking place many years after that game.
Both games were broadcast over a specific amount of time, incentivizing players to return for the next part. These were also the first Zelda games where the playable character is not Link but rather an unnamed character designed to represent those who play the game. While the games have been archived and are playable through unofficial methods, certain elements are lost to time, such as the voice acting that was only made possible at the time due to the use of the Satelleview. Due to the obscurity and lack of official translations of these two games, it's hard to believe Nintendo will ever re-release them, but they are an interesting piece of Zelda history nonetheless.
5
The Legend Of Zelda: Four Swords Adventures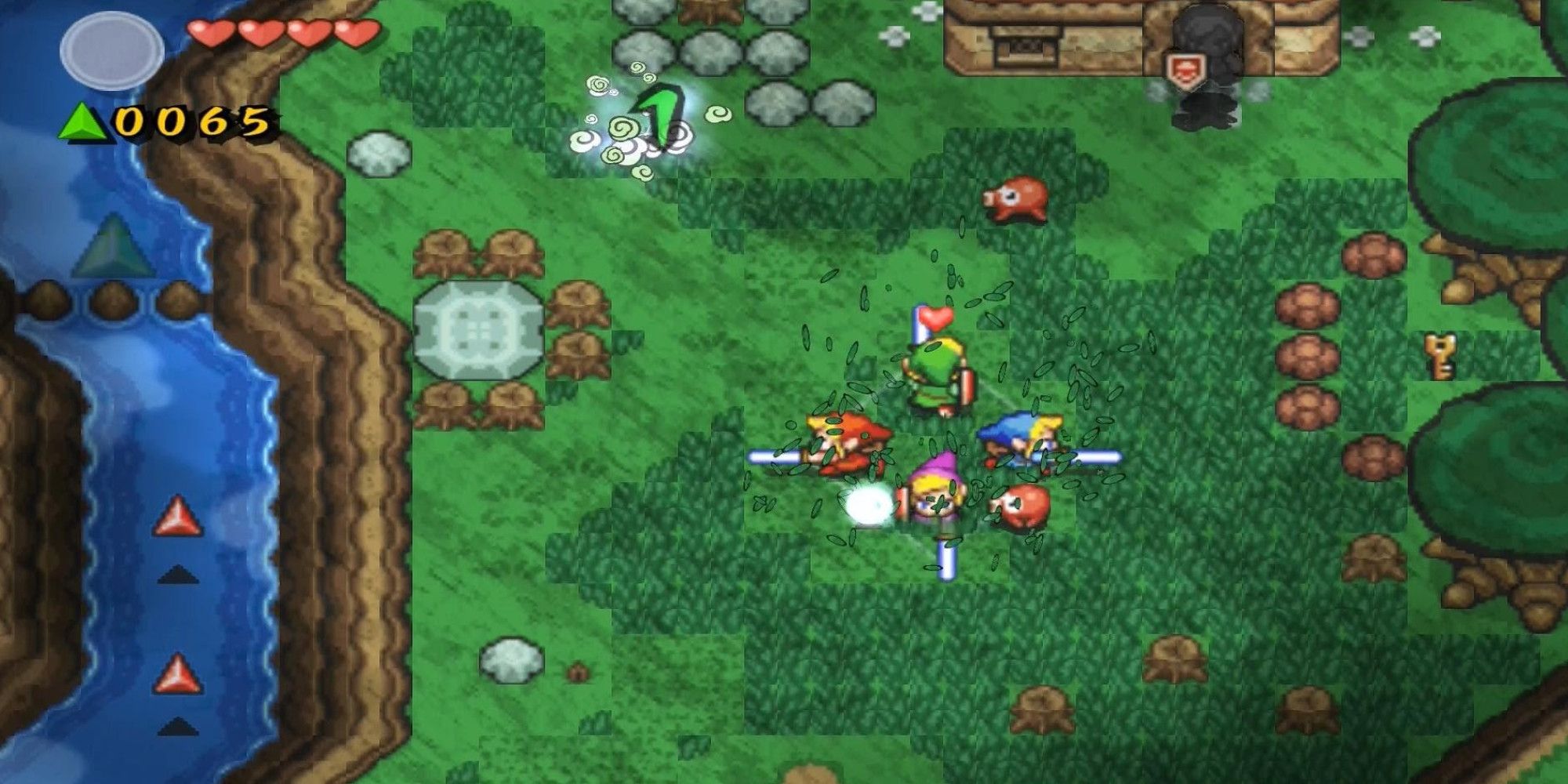 The Legend Of Zelda is primarily a single-player game series, especially on home consoles, though Nintendo has given multiplayer Zelda a shot in the past. The Legend Of Zelda: Four Swords Adventures was released for the GameCube and used the GameBoy Advance link cable, having parts of the game take place on the GameCube and others on the GameBoy advance. Each player controlled at least one of the four Links on screen, and players had to work together to solve puzzles designed with multiplayer in mind. While it is a multiplayer-focused adventure, it is also playable in a single-player mode without a GameBoy advance.
Related: Every Zelda Game, Ranked By Difficulty
Given how many external accessories and consoles were necessary for this game to function at its best, it's understandable that this game hasn't been re-released since, as having four GameBoy Advances, four link cables, and a GameCube with a copy of the game all at once was a big ask. Given the console-handheld-hybrid nature of the Switch, however, there is potential for a re-release on the Switch someday, though it would take a bit of reworking elements of the game.
4
The Tingle DS Games
While The Legend Of Zelda is a series that houses plenty of characters, it very infrequently gives side characters a chance in the spotlight. This isn't the case for a handful of DS games, however, as Tingle, a recurring side character in the series, was given four DS games, two physical releases, and two DSiWare releases.
Freshly-Picked Tingle's Rosy Rupeeland was the first game to star Tingle, an adventure in which Tingle is guided on a quest to gather as many Rupees as possible to fulfill his desire to travel to Rupeeland. The game features some elements from the mainline Zelda series, such as puzzles to solve, dungeons to explore, and enemies to fight. The game's main objective is to collect as many rupees as possible, so Tingle can raise five towers across the world and reach Rupeeland himself. Another adventure game called Tingle's Ripened Balloon Trip of Love came out later, though it was an adventure-dating simulator hybrid.
Tingle's Balloon Fight is a much smaller game by comparison. Released as a Club Nintendo exclusive in Japan, it is essentially a recreation of Balloon Fight on the NES, featuring Tingle as the main character, with assets from Tingle's Rosy Rupeeland to spice things up. Another smaller tingle project was released on DSiWare, the Too Much Tingle Pack, consisting of a handful of applications for the system, such as a calculator and calendar.
Each of these games used the DS Stylus, which may play a part in why they haven't seen re-releases, but Tingle is also a very hit-or-miss character in the Zelda Universe, so perhaps Nintendo avoids re-releasing them to avoid giving Tingle more attention.
3
Link's Crossbow Training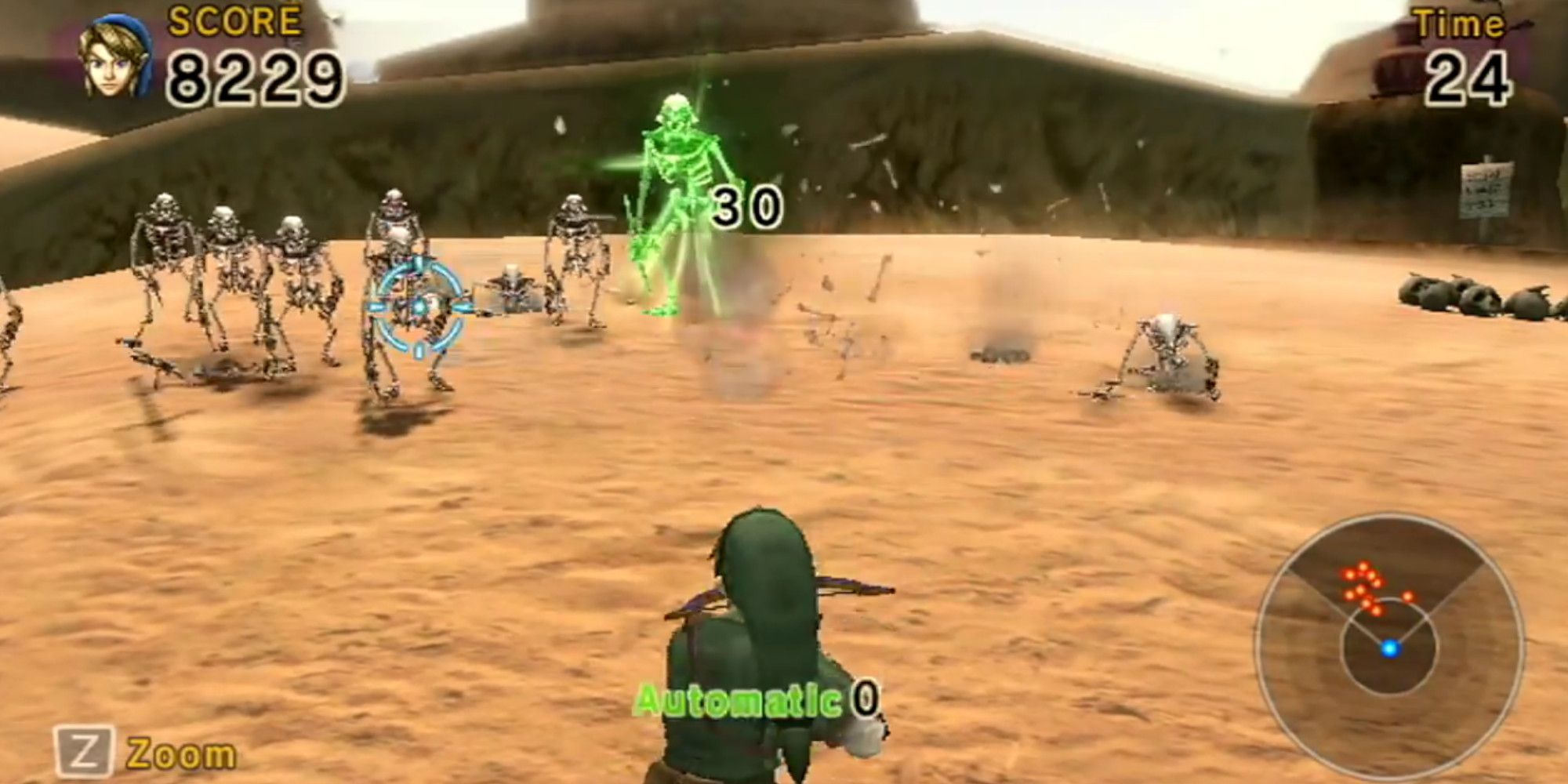 Released as a pack-in title with the Wii accessory, the Wii Zapper, Link's Crossbow training is a high-score-based light gun shooter designed to showcase how the Wii Zapper can be used for shooting games on the Wii. Its aesthetic is heavily based on Twilight Princess, featuring familiar environments and characters for those who played that game.
Related: Every The Legend Of Zelda Spin-Off, Ranked
The game is essentially a tech demo to showcase the Wii, similar to that of Wii Sports or Wii Play, and can be finished in less than an hour if players are quick. Even though the game doesn't have a ton of substance, it's still quite interesting as the Zelda series rarely receives spin-off titles, especially not ones meant to be tech demos. While it was tailor-made for the Wii, the technology required for it is in the Switch, so a re-release isn't out of the question, though if it were to happen, it would likely be a side mode in a Twilight Princess re-release instead of a fully-fledged remake.
2
Link Between Worlds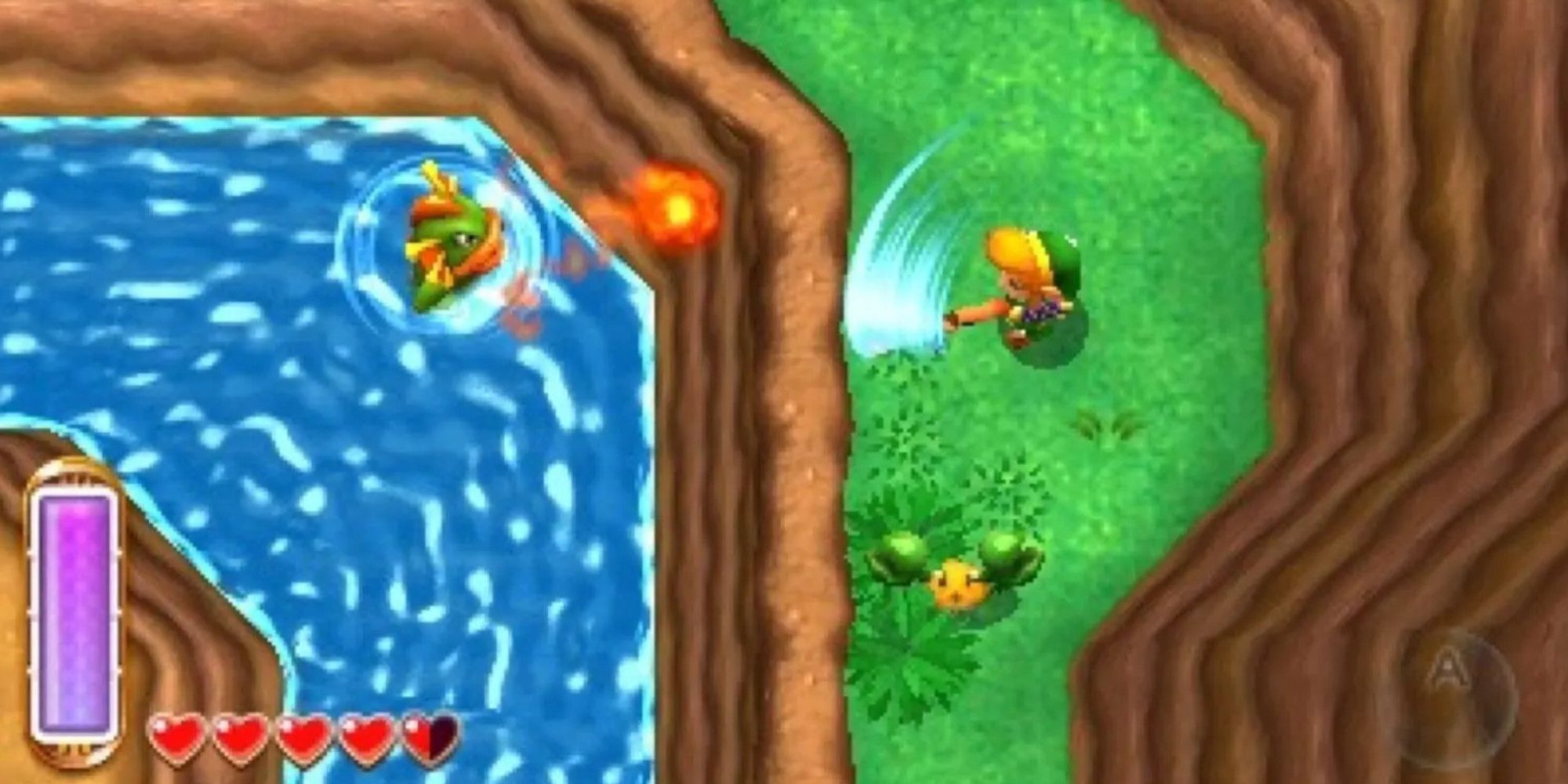 Coming up on almost ten years since its initial release, The Legend Of Zelda A Link Between Worlds is heralded as one of the best top-down Zelda games ever made. A Link Between Worlds is a direct remake of Link To The Past, featuring the exact same world as the original, though it brings some new things to the table to shake things up, such as merging into walls to transport between Hyrule and Lorule, and the option to rent items instead of buy them.
Link Between Worlds is the only mainline single-player game in the series that hasn't been re-released or remade. While it does make use of the 3D on the 3DS, it's not essential to the experience, and most players who played the game likely didn't use the 3D much at all. Given this series' reputation of re-releasing its biggest games, it seems as if a Link Between Worlds re-release isn't a matter of if but rather a matter of when.
1
The Legend Of Zelda: TriForce Heroes
The Legend Of Zelda TriForce Heroes is the most recent Multiplayer game in the series. Rather than the usual four-player multiplayer of the Four Swords games, TriForce Heroes is a three-player experience while also offering a single-player mode. The game reuses many assets of A Link Between Worlds, most notably in the visual department.
While TriForce Heroes flew under the radar of many Zelda fans, it still counts as a mainline entry and could easily be remade for the Switch for multiplayer, as each player uses their own screen. TriForce Heroes is an overlooked game in the series and deserves to be played by a wider audience.
Next: Fun Facts And Trivia You Didn't Know About The Legend Of Zelda
Read original article here: www.thegamer.com
News Summary:
6 The Legend Of Zelda Games That Have Never Been Ported Or Remade
Check all news and articles from the latest NEWS updates.
Please Subscribe us at Google News.
Denial of responsibility!
Egaxo
is an automatic aggregator around the global media. All the content are available free on Internet. We have just arranged it in one platform for educational purpose only. In each content, the hyperlink to the primary source is specified. All trademarks belong to their rightful owners, all materials to their authors. If you are the owner of the content and do not want us to publish your materials on our website, please contact us by email:
hl.footballs@gmail.com
The content will be deleted within 24 hours.