News
Agatha: Coven Of Chaos Star Teases Even More Details About The Show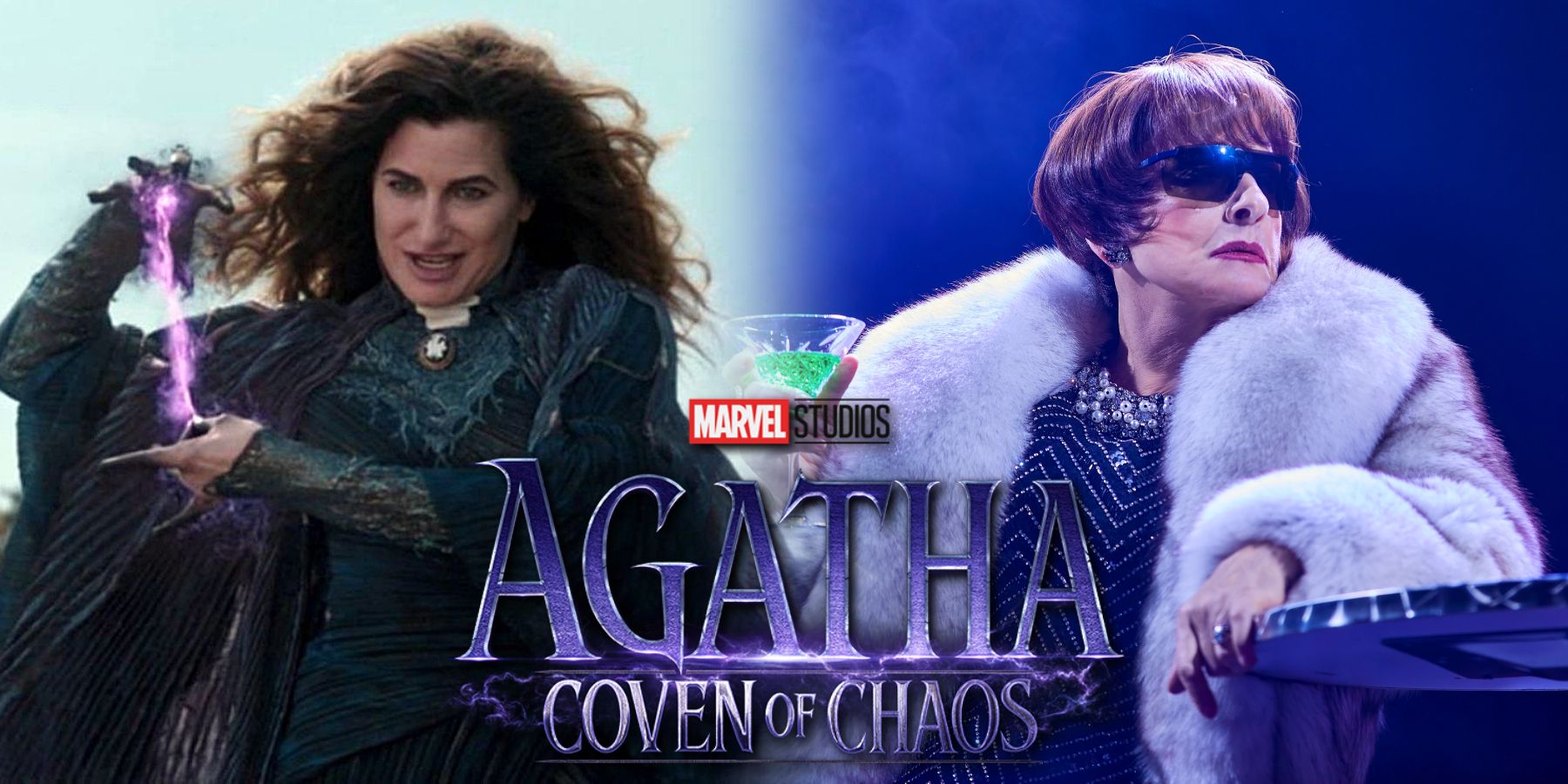 Patti LuPone has some new details about her role in Agatha: Coven of Chaos and a few other welcome surprises about the Marvel Studios show.
There's a lot to get excited about regarding the upcoming Kathryn Hahn WandaVision spinoff Agatha: Coven of Chaos. Hahn alone is already enough to get that hype train on the fast track, but fellow star Patti LuPone has a few other details to share about the series, and it looks like the "chaos" in the title will be of the most delightful kind.
Despite keeping a lid on details, even with its projected release date looming ever closer, it looks like the series is already making waves. Aside from story details, it's been rumored that Coven of Chaos may render Marvel's Agents of SHIELD non-canon, which could have some implications that aren't entirely understood yet. But as for actual story details, there isn't much to tell. Thankfully, LuPone has broken the ice a tad, giving fans the tiniest glimpse into what they can expect when the series premieres.
RELATED: Agatha: Coven of Chaos – How It Could Connect To The Rest Of The MCU
In an interview with The Hollywood Reporter, LuPone shed a little light on Coven of Chaos by sharing info from the front of the camera and behind it. The Tony Award-winning Broadway legend and star of movies like Driving Miss Daisy and the new 2023 hit Beau Is Afraid spoke about her character and some other juicy details. "We are a coven led by the great Kathryn Hahn," she said when asked what she could reveal about the show. "I am a 450-year-old Sicilian witch and my power is divination." It doesn't sound like much to go on; however, considering some of LuPone's past roles (like the hilariously intimidating Aunt Zora on an episode of Frasier), there might be some hijinks afoot if this Sicilian witch is anything similar.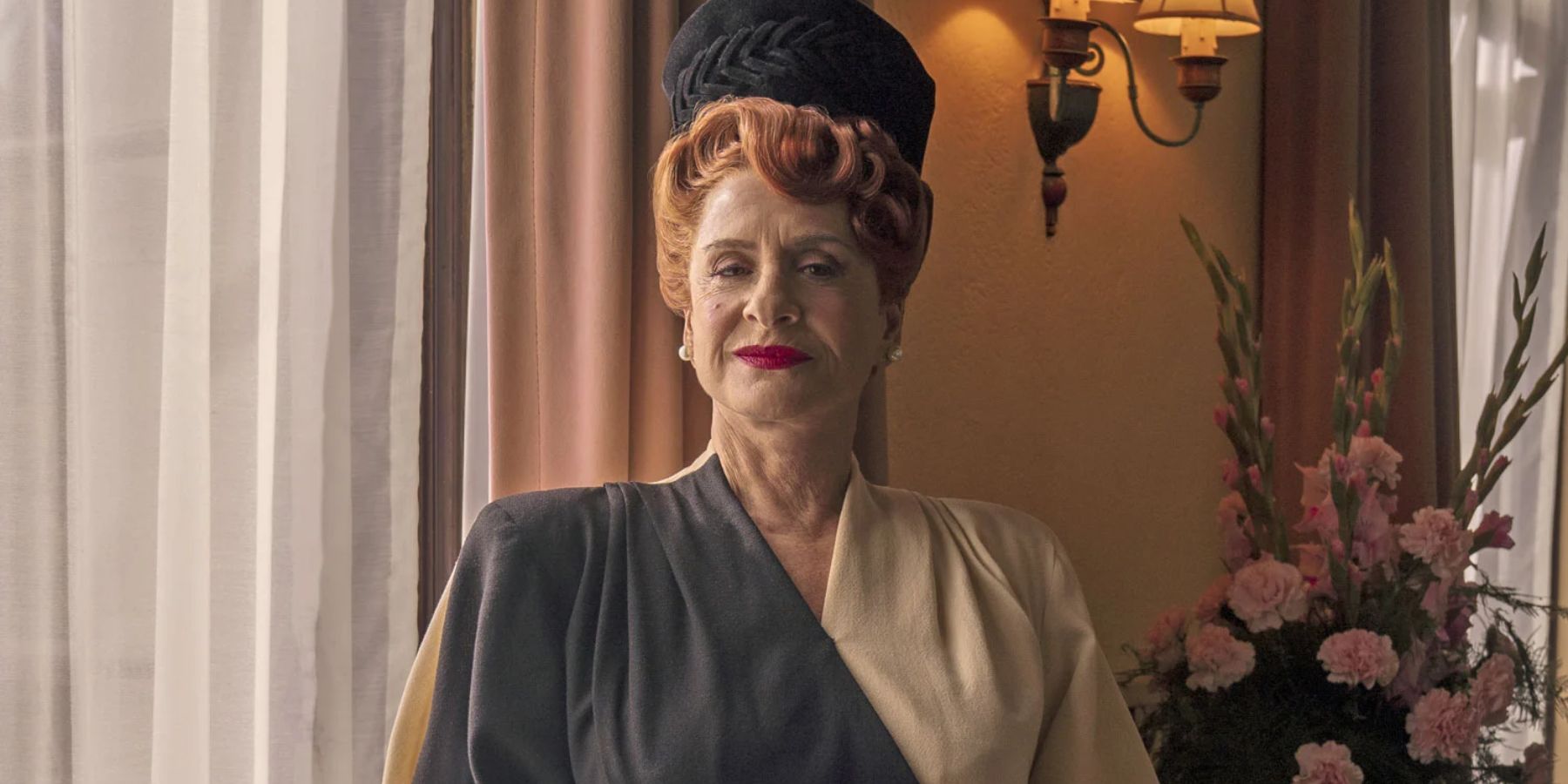 When LuPone joined Coven of Chaos, it made the idea of musical segments on the show all the more enticing given her theater background. During the interview, she thankfully confirmed that this happens. "They do," she replied when asked whether the witches sing. "Our lead singer is Kathryn. I'm singing backup, and the songs have been written by Kristen and Bobby Lopez." Notably, these are the same songwriters from WandaVision who wrote "Agatha All Along" and the rest of the show's catchy soundtrack, so that's something else to look forward to.
Finally, LuPone also confirmed an interesting technical aspect of the show which may set it apart from similar projects of late. "There's no CGI either," she said. "What I am seeing on this show is craft." This could be a big step forward for the Marvel Cinematic Universe, particularly given how many think Marvel's use of CGI is starting to get old. It's also cool to think about since Coven of Chaos is a show about magic. It seems a foregone conclusion that CGI would be all but required. So the lack of it should perk up a few ears among those getting burnt out on the idea lately.
Coven of Chaos also includes That '70s Show and That '90s Show's Debra Jo Rupp (presumably reprising her role from WandaVision) along with fellow WandaVision star Emma Caulfield Ford. They'll be joined by Heartstopper's Joe Locke, Parks and Recreation's Aubrey Plaza, and comedians Sasheer Zamata and Eric André. Hahn and LuPone would have been enough to attract plenty of eyeballs, but now the cast is downright eclectic in the best way. Here's hoping it's exactly as fun as it's shaping up to be.
Agatha: Coven of Chaos is currently set to premiere on Disney Plus in late 2023 or early 2024.
MORE: Star Trek: The Cardassian Race, Explained
Source: The Hollywood Reporter
Source: gamerant.com