News
Best Split-Screen Multiplayer Games On Xbox One, Ranked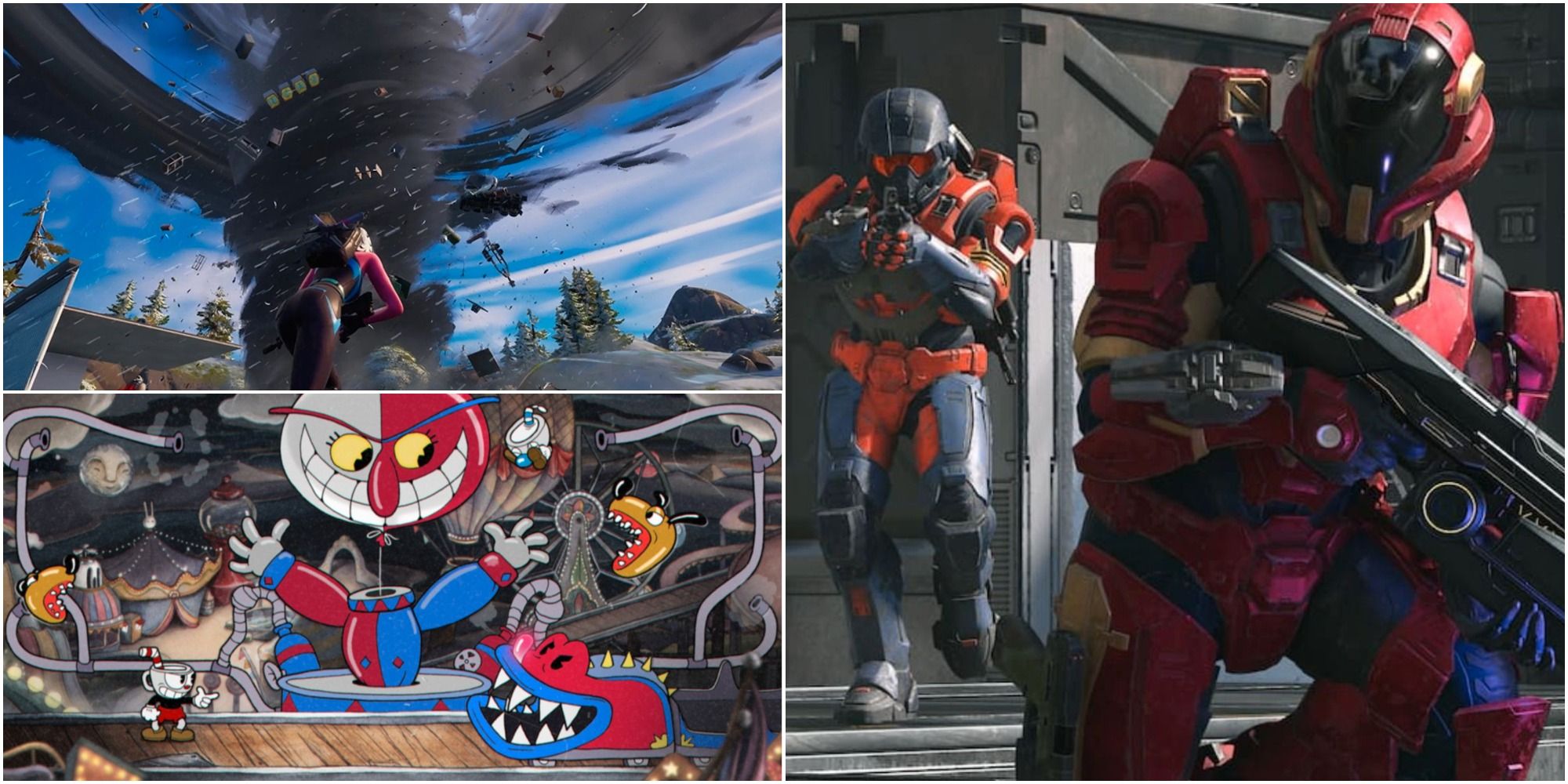 Split-screen may seem like a thing of the past, but people still want it. With more split-screen titles coming, these are the best for Xbox One.
In recent years the gaming industry has shifted away from split-screen experiences as major franchises known for their inclusion released new entries in their series without it. However, all hope is not lost as great split-screen experiences still exist on the Xbox One.
RELATED: Multiplayer Games To Try If You Like Overwatch
In fact, there are plenty of new and ongoing options, ranging from games where you work together to those where you're trying to compete against the person next to you on the couch. So if you're looking for the next great Xbox One game you can enjoy in proximity to friends and family, look no further than the selections we've curated below.
Updated May 1, 2023, by Seth Parmer: As long as the couch co-op hits keep coming, we will keep this list updated with the best experiences you can get your hands on alongside a friend. We have updated this list to include three new entries and have made minor adjustments to the others where needed!
31
Halo Infinite (Multiplayer)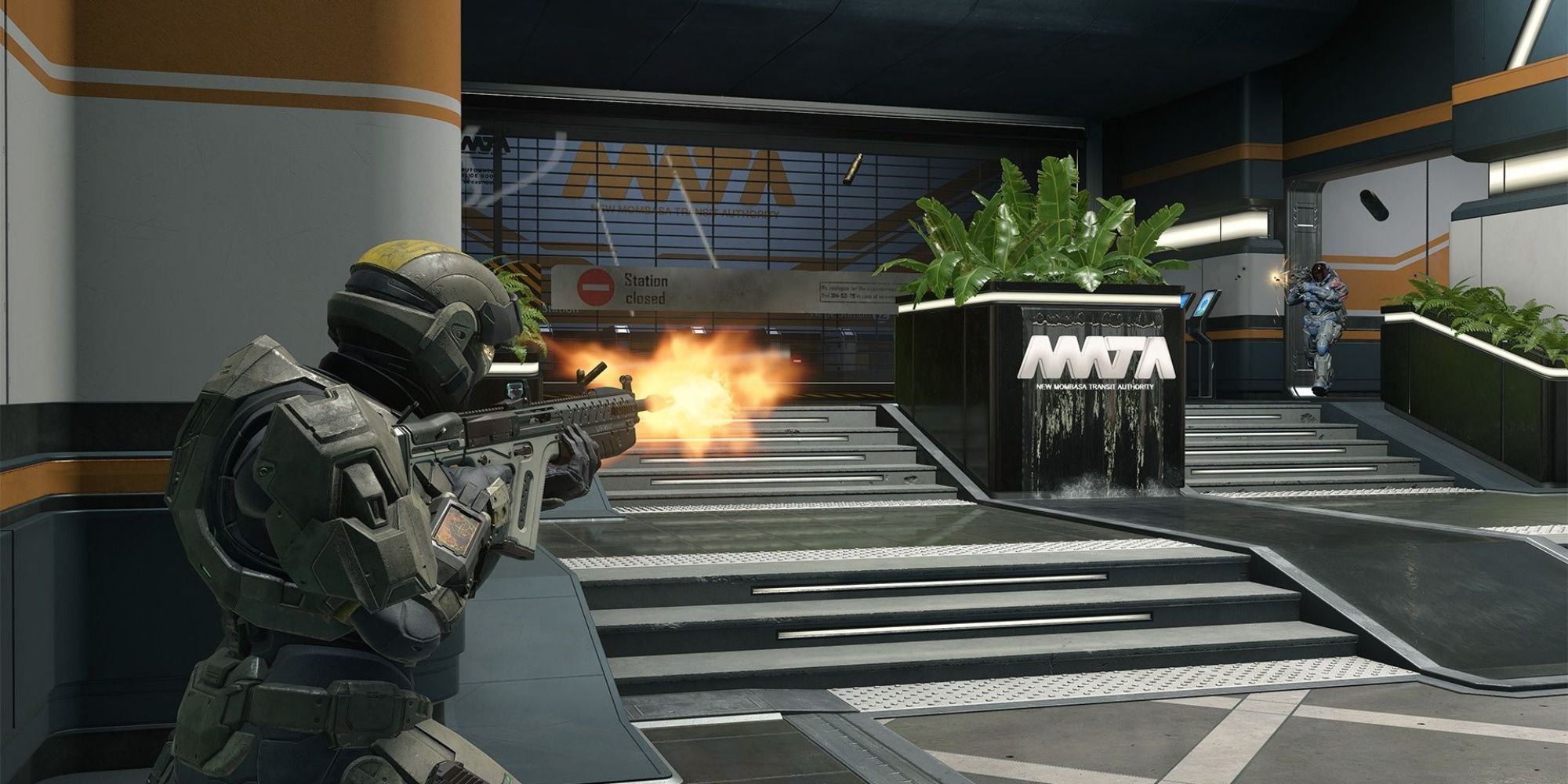 While Halo Infinite's split-screen campaign will unfortunately never be officially released, you can still kick back and play its multiplayer alongside your trusty Spartan companion. In the arena modes, you can play up to four players in split-screen mode, with Big Team Battle limited to only two players.
Still, with the long-awaited Forge Mode finally out, the multiplayer co-op experience is about to get even better, which will hopefully be enough to soften the blow of the anticipated campaign features not making the cut.
Even with the glaring issues present in Halo Infinite, nothing quite matches the energy that comes from couch co-op multiplayer shenanigans with a best bud, sibling, or significant other.
Plus, the multiplayer portion of Halo Infinite is free, so it's worth giving it a shot at the very least. It's worth noting that while the split-screen co-op mode for the campaign is dead, there will still be online co-op play added to it sometime in the near future.
| Developer | Genre |
| --- | --- |
| 343 Industries | First-Person Shooter |
CHECK IT OUT ON AMAZON
30
SpiderHeck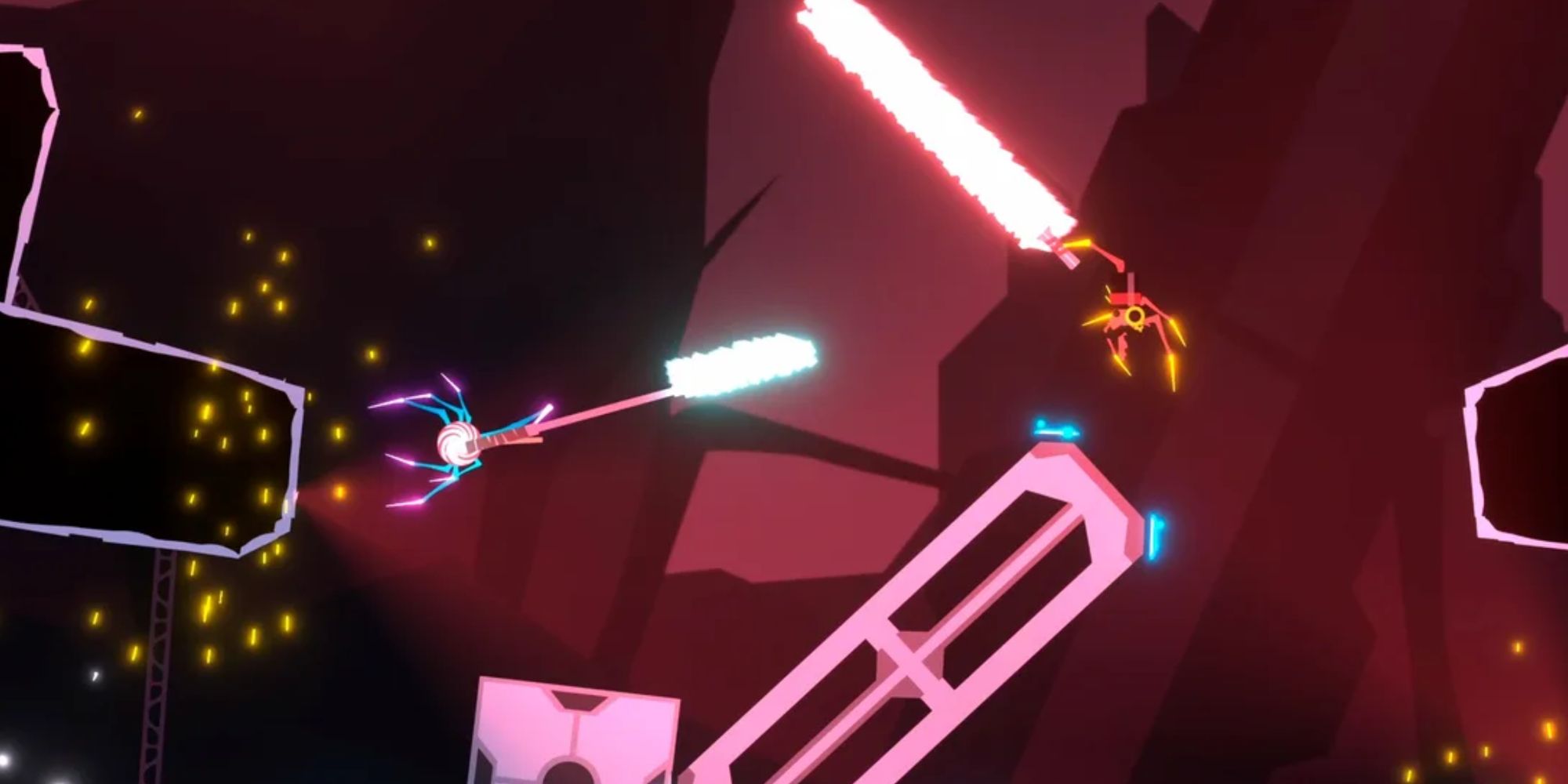 SpiderHeck is a surprisingly fun and chaotic co-op experience for a game centered around spiders. In this game, the rules are simple, fight to the death against other spiders with weapons that range from laser swords to rocket launchers.
There is support for four-player local co-op, allowing you to grab three friends and duke it out in the various stages present in the game.
The matches are always hectic, fast-paced, and remarkably fun, as you will be maneuvering around in innovative and strategical ways, trying to land the killing blow on your friends.
| Developer | Genre |
| --- | --- |
| tinyBuild | Party |
29
Unravel Two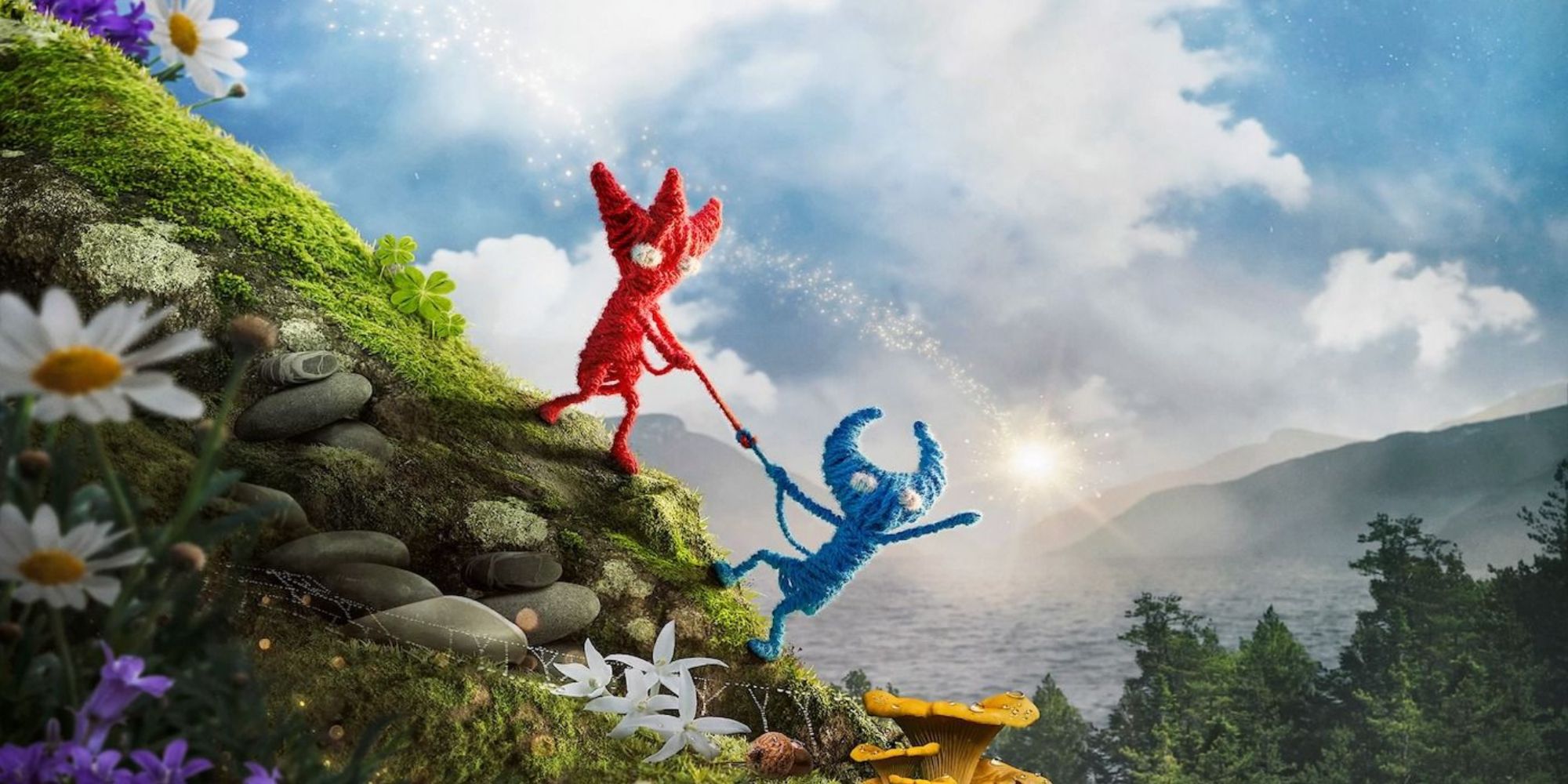 Unravel Two takes everything the first Unravel excelled at and improves upon it, this time adding a local co-op system, allowing you to travel the beautiful world with a friend.
One player will control the Red Yarny, while the other will control the Blue Yarny, allowing you to brainstorm and solve complex puzzles together and try to make your way back home.
Despite being kid-friendly, Unravel Two also features additional bonus levels with more challenging puzzles than what's present in the core story mode, allowing you to bring a buddy in to attempt to solve them.
Everything about Unravel Two, Yarny, the world, story, and puzzles are exceptional and worth checking out. Especially with a friend.
| Developer | Genre | How Long To Beat |
| --- | --- | --- |
| Coldwood Interactive | Puzzle-Platformer | ~7 Hours |
28
Rayman Legends
Rayman Legends has been lauded as one of the best 2D platformers of the modern era and arguably the greatest Rayman game in the franchise's entire history.
RELATED: Best Open-World Games That Have Couch Co-Op
On top of a stunning and distinct art style, the game has a very fluid and rhythmic movement that makes the game feel graceful and manic all at the same time.
Not only can you experience this excellent game alongside a buddy, but there are many playable characters available in Rayman Legends, all of which feel wholly unique and enjoyable to play. Rayman Legends is a must-play title for anyone who loves the genre!
| Developer | Genre | How Long To Beat |
| --- | --- | --- |
| Ubisoft Montpellier | Platformer | ~10 Hours |
CHECK IT OUT ON AMAZON
27
Divinity: Original Sin 2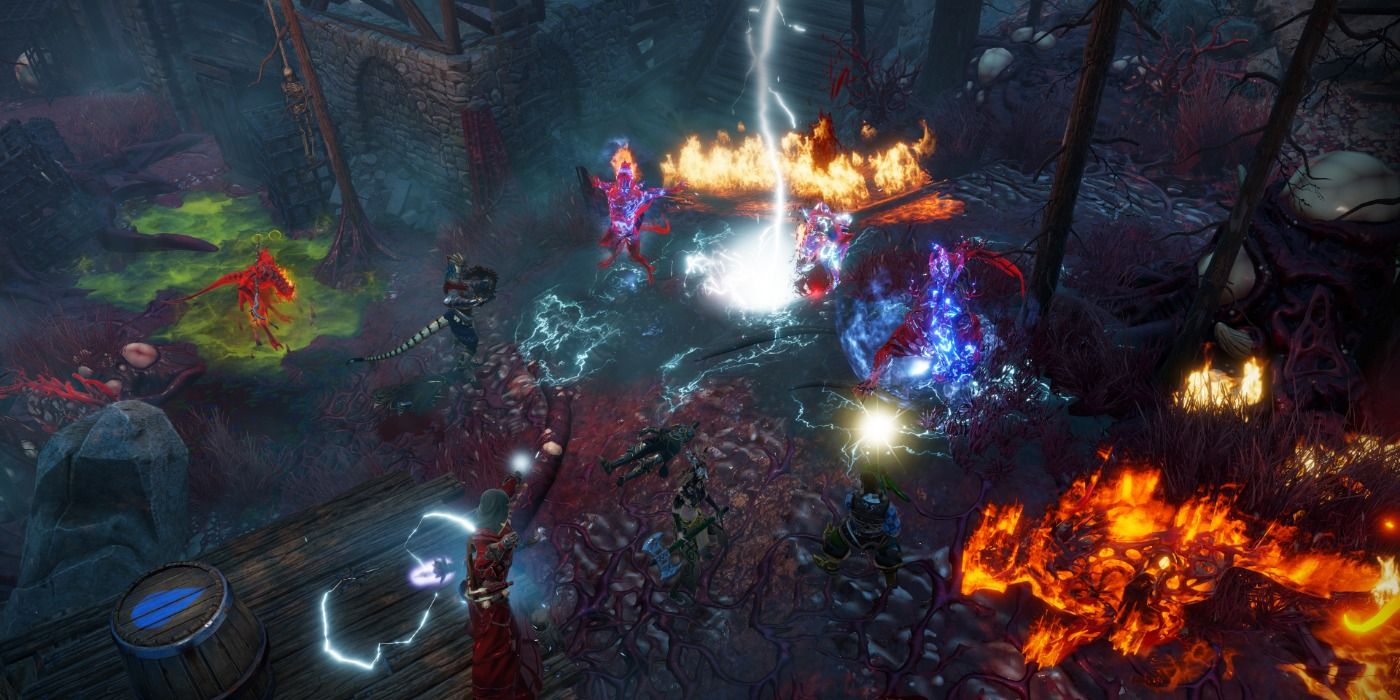 Divinity: Original Sin 2 is an incredibly long but excellent RPG with many interesting mechanics and systems. While some may already know it features a split-screen experience, it's certainly an easy thing to overlook for such an incredibly in-depth title. Who would expect a game like this to support couch co-op?
Not only can you enjoy this fantastical world filled with incredible characters, stories, and lore with a friend, but you will also be able to slay the most formidable foes with someone you know and trust by your side, which is much more than anyone can ask for. Needless to say, this makes Divinity: Original Sin 2 an incredible co-op experience!
| Developer | Genre | How Long To Beat |
| --- | --- | --- |
| Larian Studios | Tactical RPG | ~59 Hours |
CHECK IT OUT ON AMAZON
26
Nobody Saves The World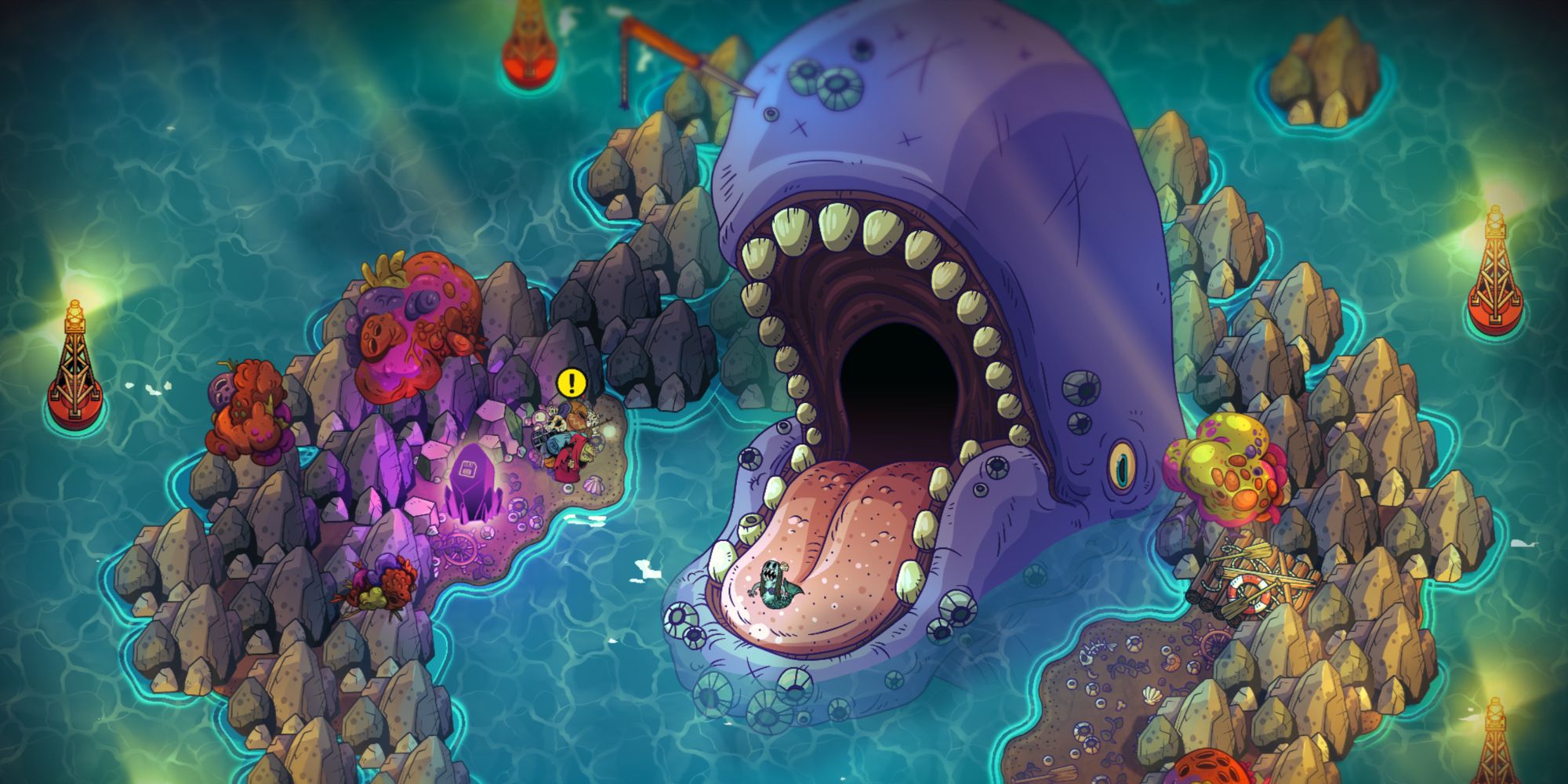 With Nobody Saves the World finally out on PlayStation, it has received local co-op support across every platform, making it an excellent title to play alongside a friend as you try to evolve from a blank slate of a character into practically anything you want, ranging from a mouse to a dragon and pretty much everything and anything in between.
Nobody Saves the World is an Action RPG with a strong emphasis on exploration and gameplay, and experiencing this unique experience with a friend will make it even more unforgettable. If you've been dying to play an RPG alongside a bud, this is your title.
| Developer | Genre | How Long To Beat |
| --- | --- | --- |
| DrinkBox Studios | Action RPG | ~17 Hours |
25
The Ascent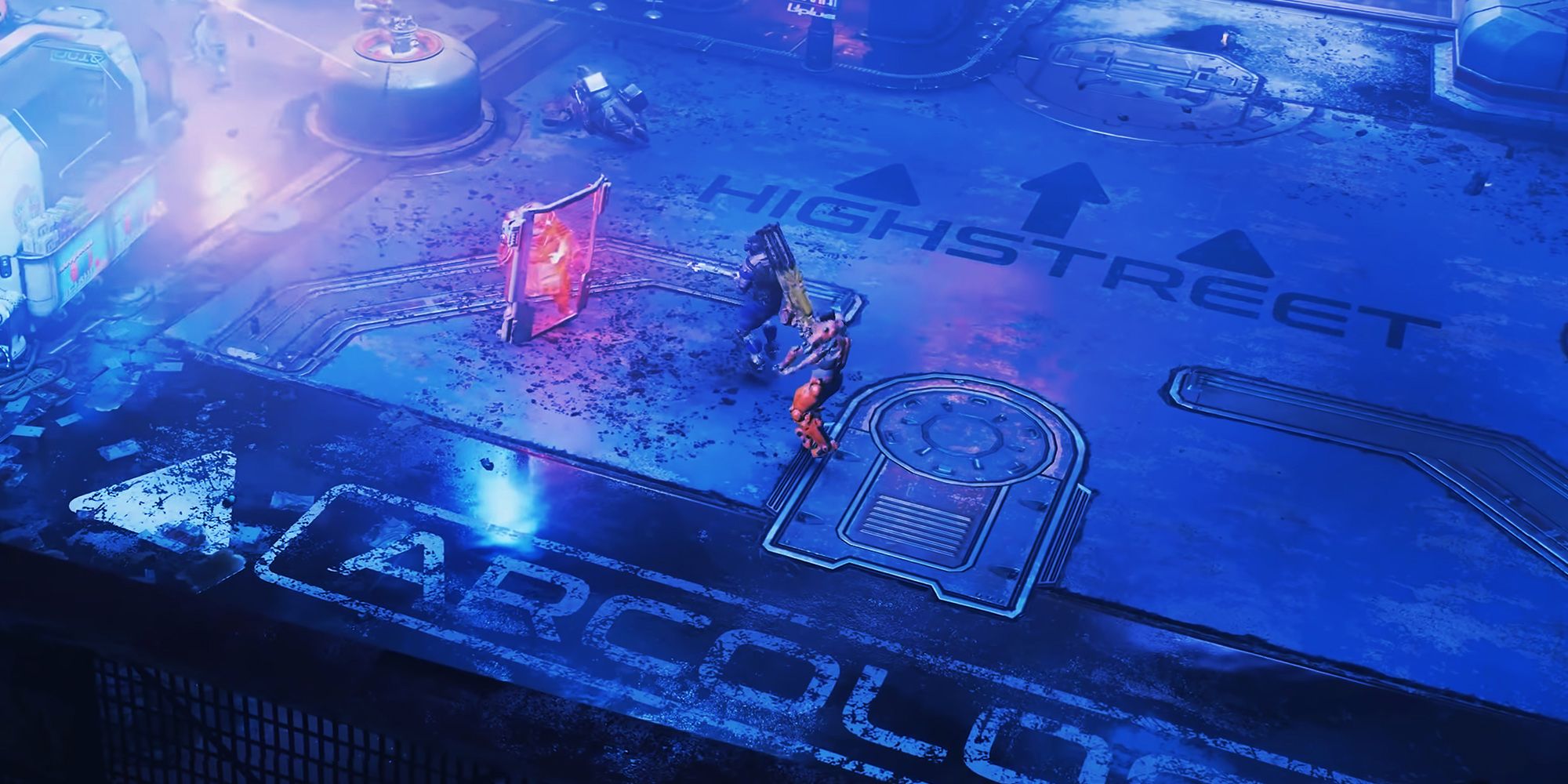 Set in the cyberpunk world of Veles, The Ascent offers a unique experience in its own right, which gets amplified even further when diving into it with a friend.
This top-down shooter is chaotic, rewarding, and will constantly give you fascinating weapons to use against the absurdly designed enemies.
While The Ascent's story doesn't do anything spectacular, its addictive gameplay and RPG elements do more than enough to carry the load, making it a worthwhile experience for everyone involved.
There aren't many Twin-Stick Shooters being released lately, so jumping on one of quality seems like a no-brainer if it's up your alley.
| Developer | Genre | How Long To Beat |
| --- | --- | --- |
| Neon Giant | Action RPG, Twin-Stick Shooter | ~12 Hours |
CHECK IT OUT ON AMAZON
24
LEGO: Marvel Superheroes 2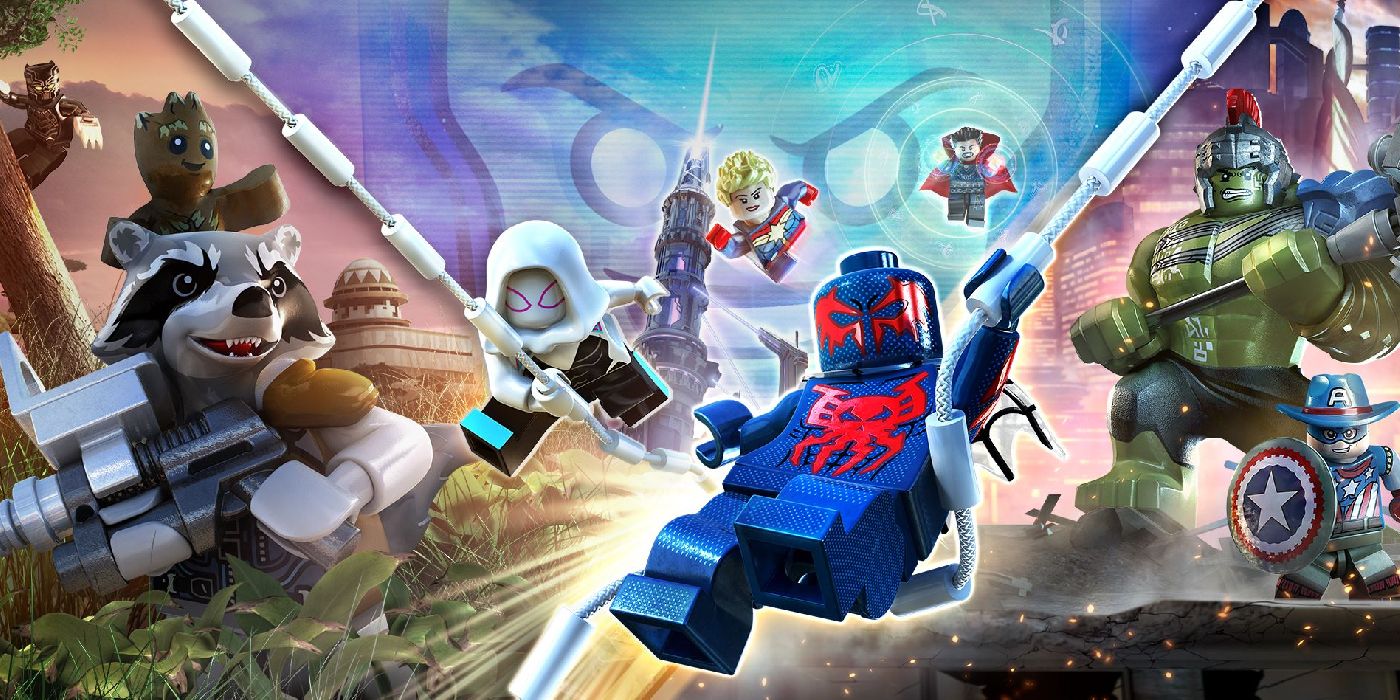 Lego has been delivering solid games based on the biggest and most popular franchises for the better part of a decade.
With Avengers: Endgame delivering on the culmination of 10 years of narrative build-up in the Marvel Cinematic Universe, the enthusiasm and fandom for the property are at an all-time high.
When you mix those two things with split-screen multiplayer, you get Lego: Marvel Superheroes 2 as a result.
Now that the game's been out for a while, you can get a version that includes all of its downloadable content for a steal of a price. If you're a fan of Marvel and fun, action-packed gameplay, this game might be what you're looking for!
| Developer | Genre | How Long To Beat |
| --- | --- | --- |
| Traveller's Tales | Action-Adventure | ~13 Hours |
CHECK IT OUT ON AMAZON
23
Borderlands: The Handsome Collection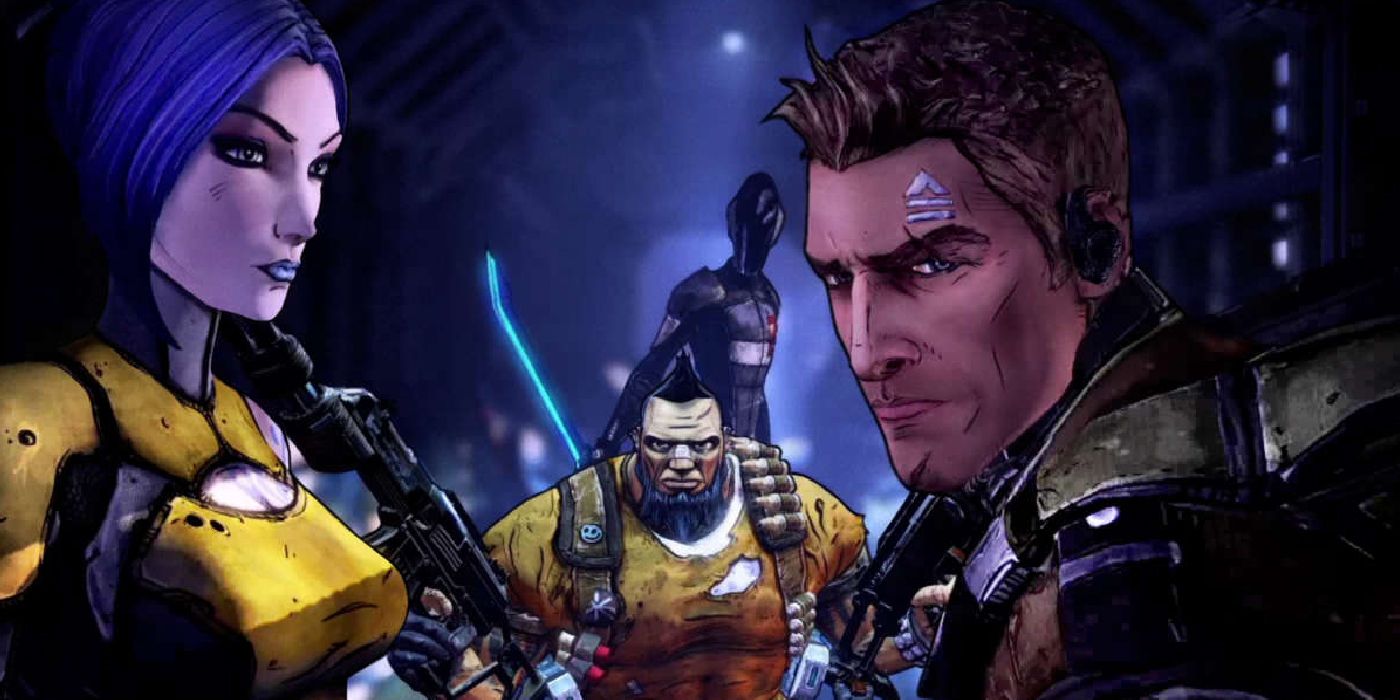 Want to catch up on the Borderlands series before jumping into Borderlands 3? Then the Borderlands: Handsome Collection is right up your alley!
Borderlands: The Handsome Collection is the current generation port and collection of Borderlands 2 and Borderlands: The Pre-Sequel with all the downloadable content for each.
RELATED: Best Co-Op Survival Horror Games
Borderlands may not be a franchise for everyone, but if you love shooting things, getting newer and more powerful guns, and humor (kind of), then this might be the best place to jump in and experience the madness that is Borderlands.
If you end up enjoying the Handsome Collection, there will be near-endless amounts of content for you to enjoy if you want to see everything it offers.
| Developer | Genre | How Long To Beat |
| --- | --- | --- |
| Gearbox Software | First-Person Shooter | ~163 Hours |
CHECK IT OUT ON AMAZON
22
Ark: Survival Evolved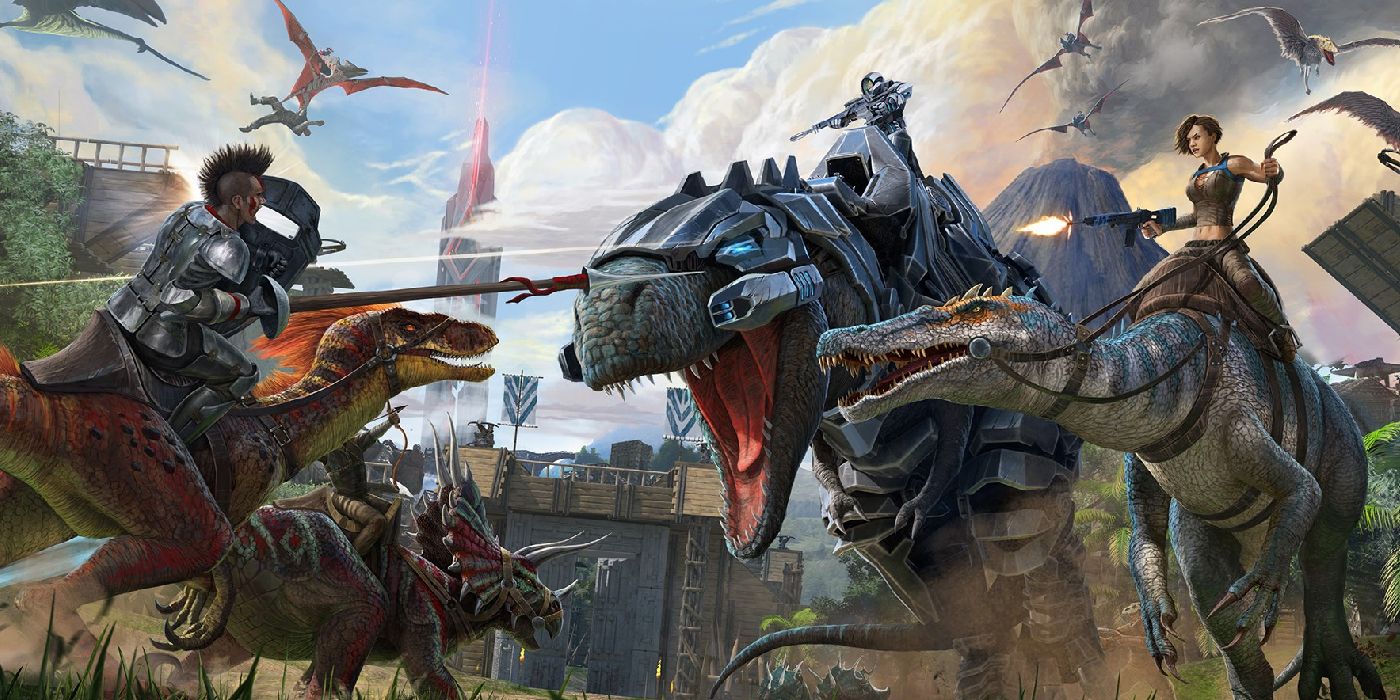 Ark: Survival Evolved is a highly successful survival crafting game that is often forgotten about. It's led to countless spinoff titles and expansions and constantly sees an influx of new players.
It takes a lot of what Minecraft did so well and mashes that with everyone's love of dinosaurs and weird creatures.
In many of the popular survival crafting games today, it's mostly about supplying a sandbox of fun mechanics and systems and letting the players develop their own memorable experiences by simply playing together. And, in a co-op setting, Ark's sandbox allows you to do some pretty crazy things.
| Developer | Genre | How Long To Beat |
| --- | --- | --- |
| Studio Wildcard | Survival | ~400 Hours |
CHECK IT OUT ON AMAZON
21
Gears of War 5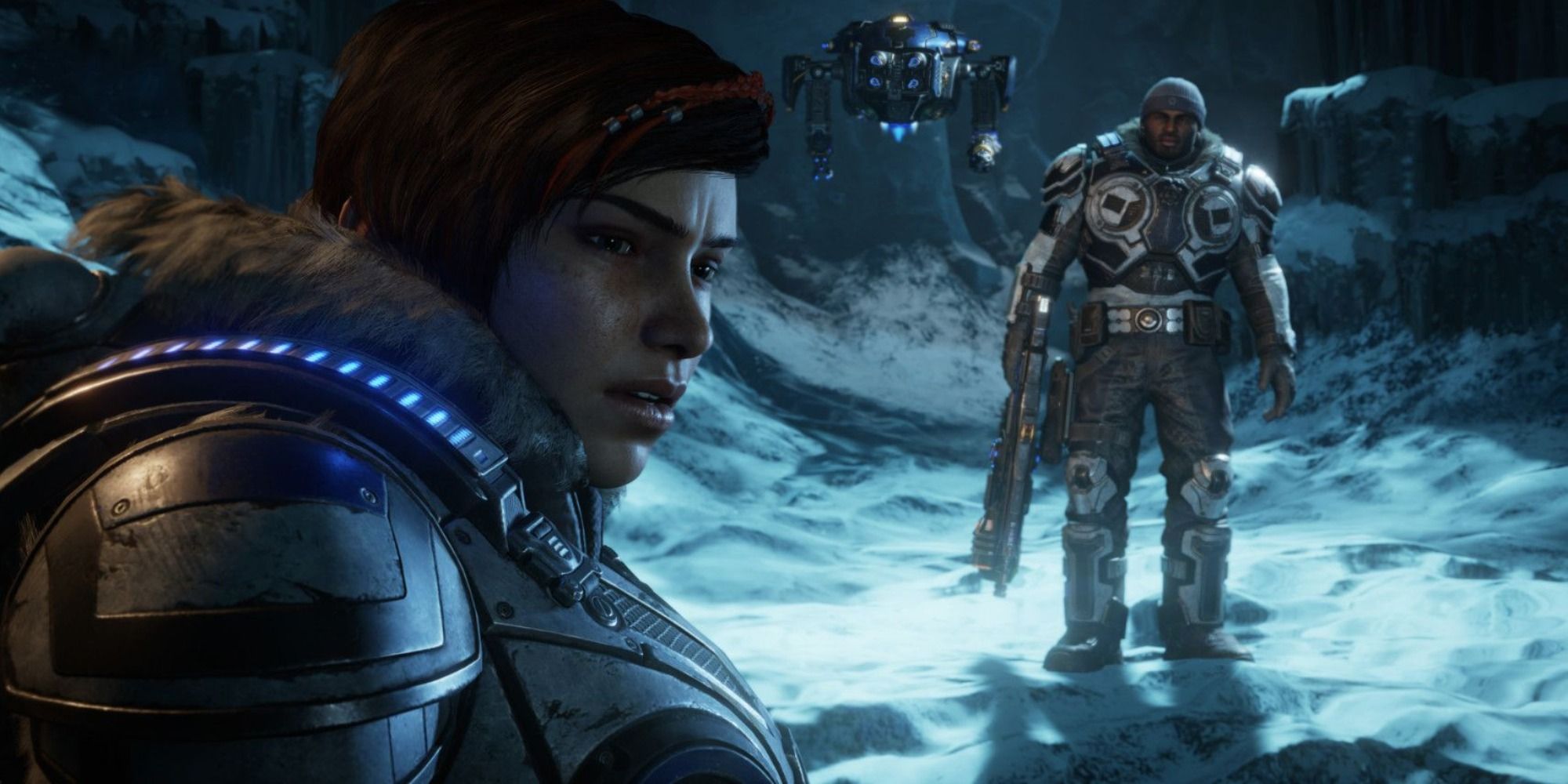 When Microsoft announced that The Coalition would be taking over the development of the mainline Gears of War titles, some apparent skeptics emerged. With Marcus' story coming to a complete end, many questioned where the story would go, and for a good reason.
RELATED: Every Xbox Game Pass Game Confirmed For 2020, So Far
But with Gears of War 4's relatively positive launch, fans were excited to see what Gears of War 5 had in store for them.
Picking up from where things left off in Gears of War 4, 5 offers a much more focused story that is an absolute blast to experience with a friend. The gore, story, gameplay, and visual prowess of Gears 5 are a sight to behold.
| Developer | Genre | How Long To Beat |
| --- | --- | --- |
| The Coalition | Third-Person Shooter | ~11 Hours |
CHECK IT OUT ON AMAZON
20
Cuphead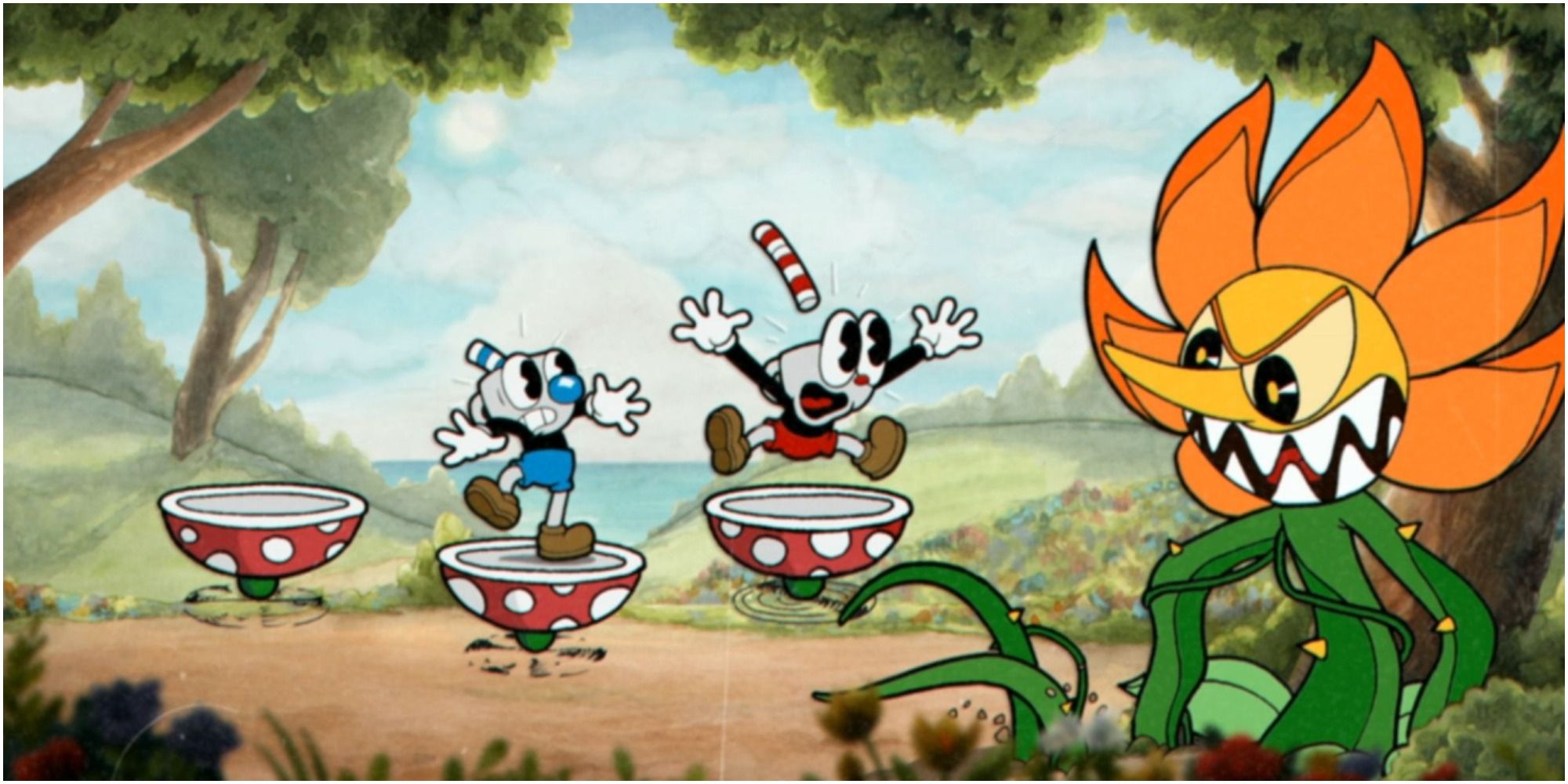 Cuphead First Encounter With The Flower In Its Angry Form
While more of a shared-screen experience, Cuphead gets a pass purely on its distinctive art style and clever boss fights. Cuphead is an incredibly challenging game but rewards excellent teamwork and communication, which is also why it belongs on this list.
Overcoming impossible odds with a buddy by your side is an incredible feeling and will surely give everyone involved a surge in adrenaline. Each boss will have you on the edge of your seat, making for an unforgettable experience from beginning to end!
| Developer | Genre | How Long To Beat |
| --- | --- | --- |
| Studio MDHR | Run and Gun | ~11 Hours |
19
Battletoads (2020)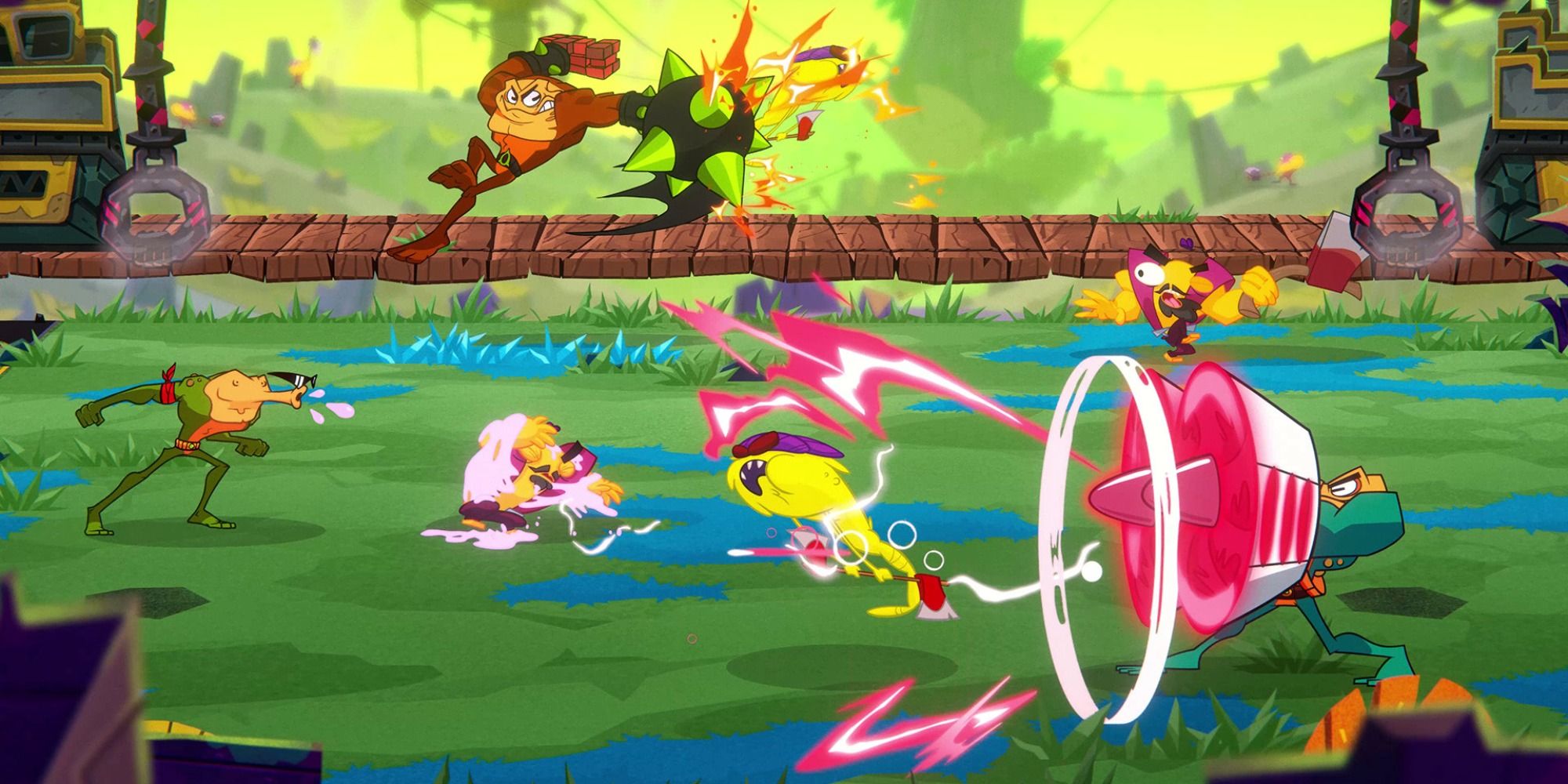 The toads are back with another exhilarating three-player cooperative beat 'em up experience that fans of the original know and love. With Rash, Pimple, and Zit returning to the scene with all-new speed bike obstacles, engaging combat, and whacky surprises.
Another plus for 2020's reboot of Battletoads is it doesn't overstay its welcome and is roughly five hours long, making for an excellent title to run through with a few friends.
If you're a fan of beat 'em ups, the classic Battletoads, or simply looking for something quick and fun to play with friends, this game has your back!
| Developer | Genre | How Long To Beat |
| --- | --- | --- |
| Dlala Studios | Beat 'em Up | ~5 Hours |
CHECK IT OUT ON AMAZON
18
Spelunky 2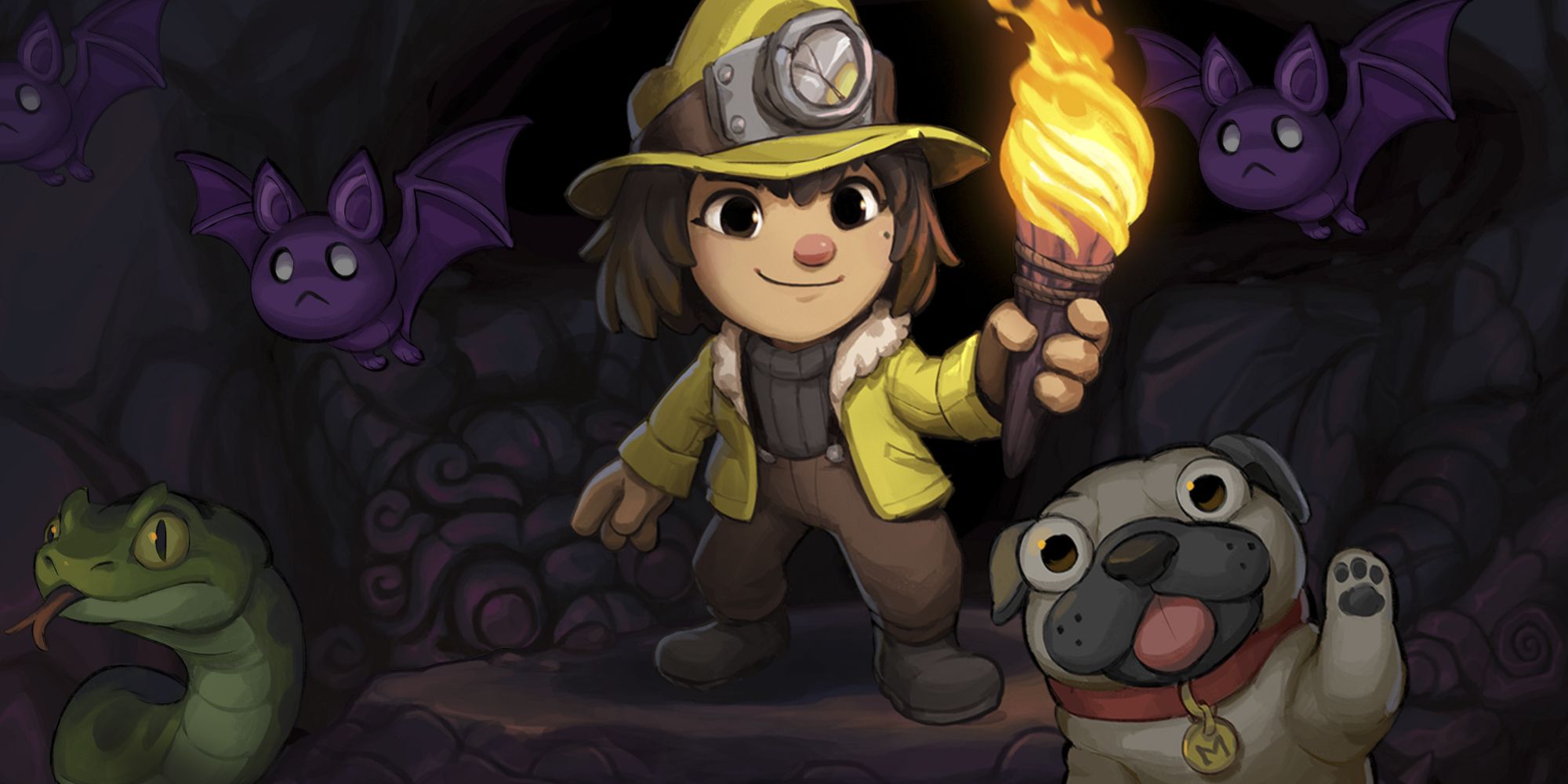 After twelve long years, a sequel to the beloved Roguelike title Spelunky was released, bringing many twists and turns to the phenomenal 2D Platformer, elevating it to new heights.
While Spelunky 2 skipped the Xbox when it first launched back in 2020, it finally made its way to the platform in January of this year, making it an excellent entry.
If you're looking to trudge through trap-riddled caves, fight formidable enemies, obtain better gear, lose it all, and repeat the process with a friend beside you, Spelunky 2 is the game for you.
Though a long experience, Spelunky 2 offers an unforgettable co-op experience that should be experienced at least once if you're a fan of the genre.
| Developer | Genre | How Long To Beat |
| --- | --- | --- |
| Mossmouth | Roguelike | ~50 Hours |
17
Rocket League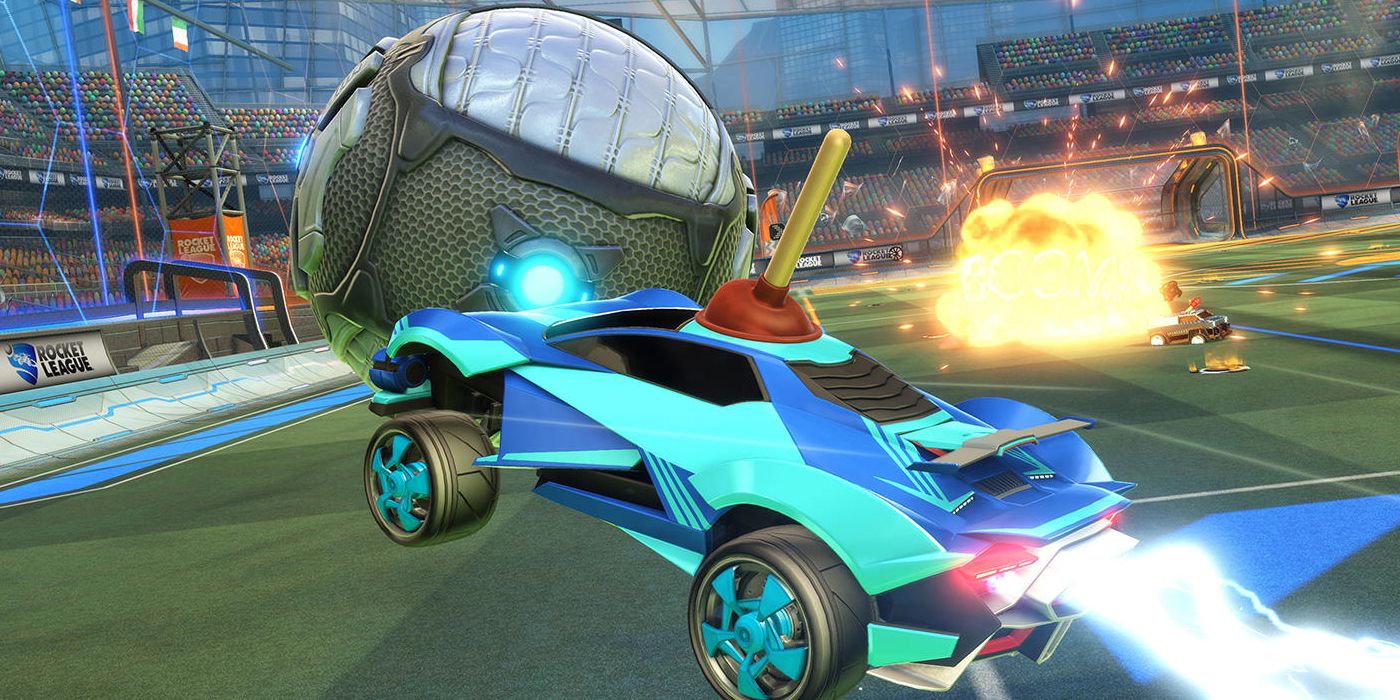 Who would have thought that a game where you play soccer with cars would become a gaming industry hit? Well, Psyonix certainly thought it was an idea worth pursuing.
Rocket League is an enjoyable and fast-paced game with players working together to outscore their opponent on the field.
Whether you're playing to feed your competitive spirit, for fun, or unlock the thousands of customization options present in the game, it is made that much more enjoyable with someone you can trust on your team. Rocket League was addicting and absurdly fun when it launched and has remained that way ever since.
| Developer | Genre |
| --- | --- |
| Psyonix | Sports |
CHECK IT OUT ON AMAZON
16
Cuphead: The Delicious Last Course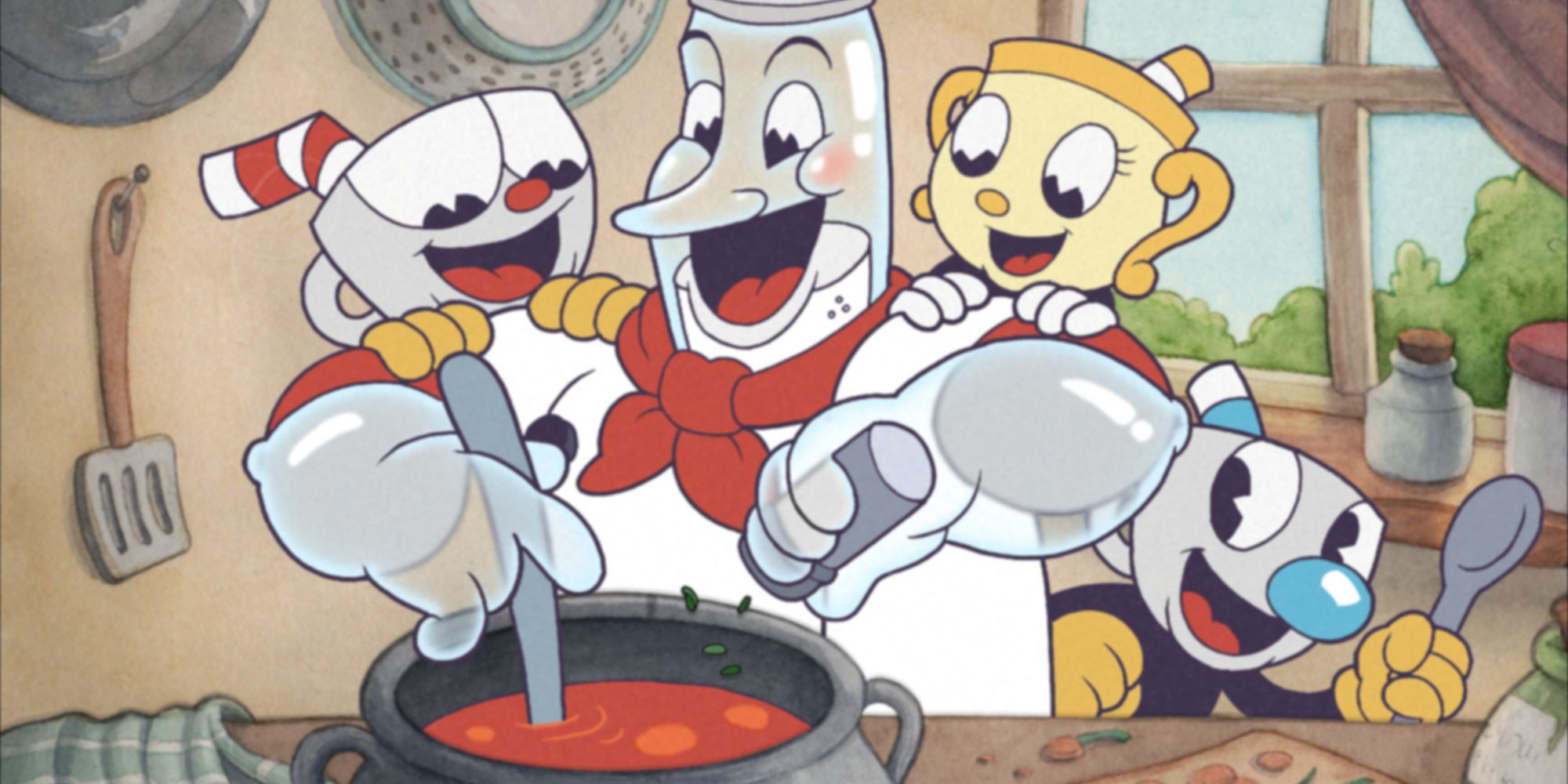 While The Delicious Last Course is an expansion for Cuphead with a significantly shorter runtime, it seemingly takes everything great about the original release, tightens it up, and introduces some fun twists and turns into the mix to keep the chaotic action it's known for intact.
Sure, The Delicious Last Course will still test your patience as it is incredibly challenging, but that's always best dealt with by having a friend at your side to go through it with, which is the beauty of couch co-op.
This bite-sized piece of DLC for one of the best game's released this past generation is an excellent experience and is a must-play for those that loved the original.
| Developer | Genre | How Long To Beat |
| --- | --- | --- |
| Studio MDHR | Run and Gun | ~4 Hours |
CHECK IT OUT ON AMAZON
15
Fortnite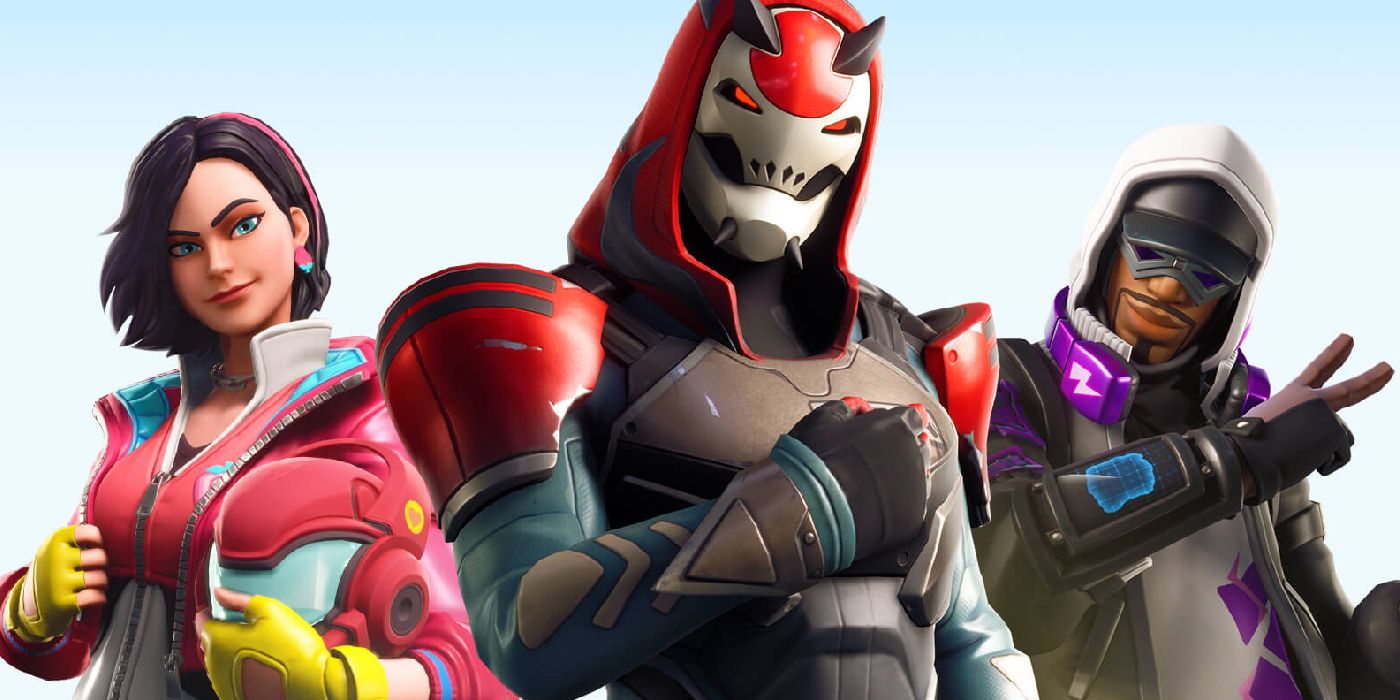 Though Fortnite has evolved into something of a cultural meme, it's still a gaming phenomenon that dominates Twitch and YouTube viewership.
Some people may prefer Apex Legends or PUBG over Fortnite, but it's hard to argue against the fact that Fortnite is an easy pick-up-and-play experience for players of varying skill levels.
The cartoon-inspired art style and simplistic shooting mechanics make it the most inviting battle royale on the market. If you're looking to snipe somebody as Naruto alongside your buddy, Kratos, and have an excellent time while doing it, Fortnite is calling out to you!
| Developer | Genre |
| --- | --- |
| Epic Games | Third-Person Shooter, Battle Royale |
CHECK IT OUT ON AMAZON
14
Unsighted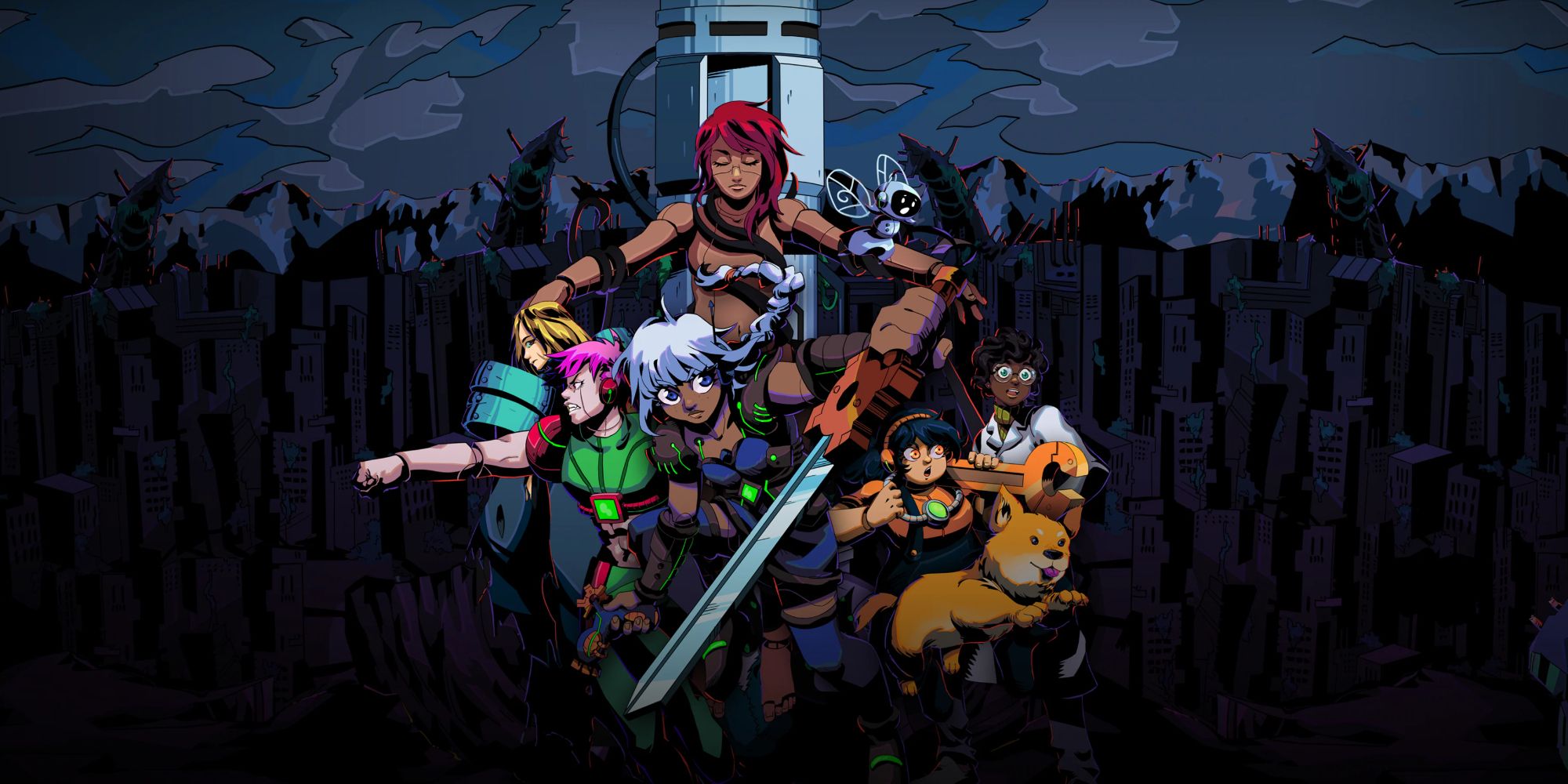 Unsighted is an excellent Action Adventure game with drop-in and out couch co-op, allowing your friends to load in and fight alongside you whenever they please.
Of course, this means that you can also play through the entirety of the game with them, but the option is there if they want to jump in occasionally.
While the game doesn't scale all that much with co-op, making some encounters feel much more manageable, being able to solve puzzles and explore the world with someone you trust is well worth the tradeoff. It's also a relatively short experience, making it a godsend to actually see it through in co-op.
| Developer | Genre | How Long To Beat |
| --- | --- | --- |
| Studio Pixel Punk | Action Adventure | ~10 Hours |
13
Diablo 3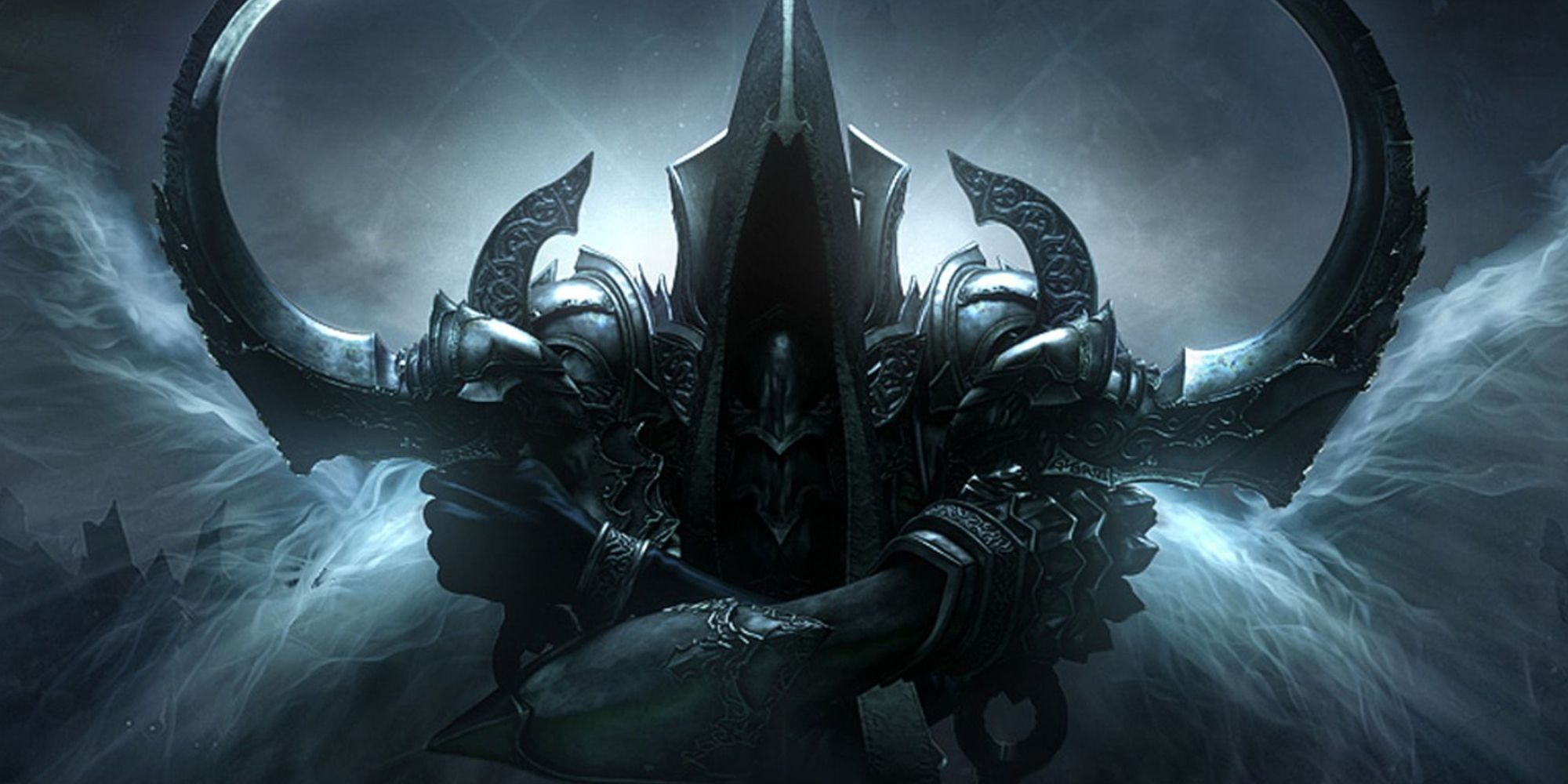 Diablo 3 supports up to four players for split-screen co-op fun, allowing you and three other friends to squad up, hack your way through waves of enemies, and gather loot for hours on end.
Having the option to experience one of the best dark fantasy RPGs of the last generation with a few buds at your side is not an opportunity that comes up often.
Also, a fair warning for you, don't let our "44 Hours" estimate fool you, as Diablo 3 is one of the best examples of a "just one a few more minutes" games that will have you playing well into the morning, especially with good friends.
Once it grabs you, there's no hope for you, as you will be in a perpetual cycle of trying to earn better gear until the end of time.
| Developer | Genre | How Long To Beat |
| --- | --- | --- |
| Blizzard Entertainment | Hack-and-Slash RPG | ~44 Hours |
12
GoldenEye 007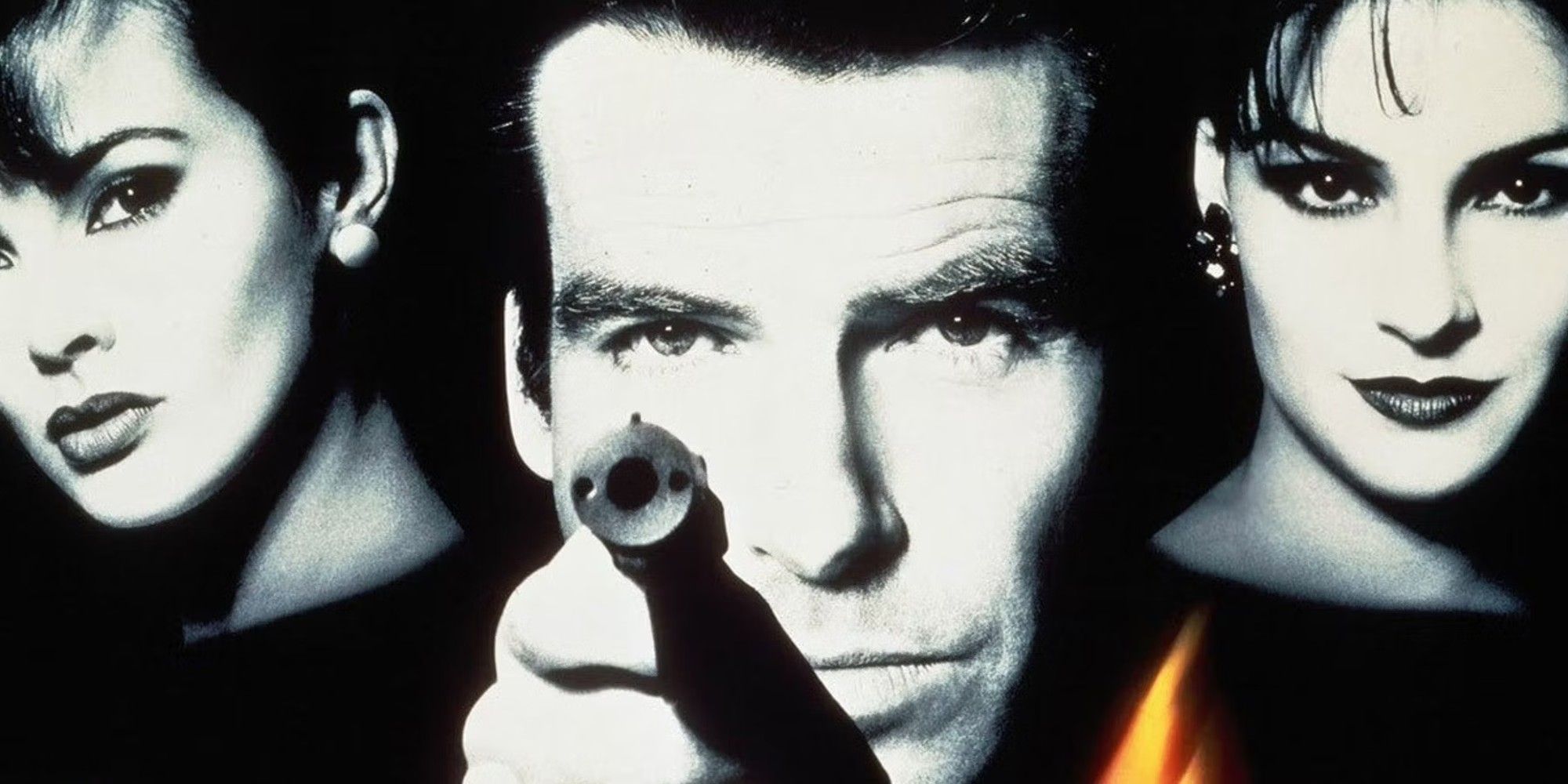 Despite being Split-Screen Multiplayer only, GoldenEye 007 is still some of the best fun you can have locally in the FPS genre, rivaled only by the likes of Halo, which has admittedly taken a turn for the worst.
While we would have loved to see online multiplayer make its way to GoldenEye 007 on the Xbox, it's just lovely to have Bond back in action on modern consoles, bringing the chaotic matches back to a new generation of players looking to face their friends in immensely sweaty private matches.
| Developer | Genre |
| --- | --- |
| Rare | First-Person Shooter |
Source: www.thegamer.com