A core aspect of the Dragon Quest franchise revolves around a staunch adherence to its own tradition. Unlike, for example, the history of Final Fantasy, which proves a series can be endlessly self-referential while still pushing to evolve, much of Dragon Quest has stayed the same. The music, art, sound effects, and monster design are removed and tweaked slightly, if at all, only to be packed away again for later use. It's part of what makes the series what it is, and to mess with that formula now would no doubt alienate fans.
This traditional simplicity is responsible for both Dragon Quest Treasures' charm and shortcomings alike. While the game's failures are glaring ones, and in a strict one-to-one comparison its achievements would only grant the game an overall middling value, Dragon Quest Treasures is ultimately greater than the sum of its parts. When all is said and done, the game is fun, cute, and charming, more so than it is frustrating at least.
In this open-world action RPG, players follow the journey of Erik and Mia, adventurous young siblings who begin the story as members of a Viking crew. They run into a flying pig, Porcus, and cat, Purrsula, and are swept away to a magical land: a collection of islands in the shape of dragons, suspended in the air. This new world, Draconia, is where the events of the game unfold.
It's soon explained that treasure hunters are the most influential and admired people in Draconia. Once the protagonists make their way through some establishing events, the player's primary goal, and the main thrust of gameplay, is revealed: to establish a treasure-hunting gang of their own and see it thrive. By venturing out to the game's five expansive islands, they'll dig up treasure, reconnect a long abandoned rail system, and help NPC's with a collection of side quests, all while teaming up with classic Dragon Quest monsters, like the iconic slime enemy. At the center of the five islands lies a sixth, home to the gang's headquarters. It's here players will return after each outing to get their shiny new treasure appraised and add it to their vault, increasing their wealth.
This base serves several other functions as well. Three shops can be opened up through quests where crafting materials, recipes, and ammunition can be purchased. The basement contains several levels of something called the "Snarl," each floor containing short combat dungeons that culminate in a boss fight. Most importantly, the gang headquarters are where new monstrous allies can be recruited. Management of these recruits is a major part of Dragon Quest Treasures, and players will be frequently recruiting new members and juggling their active team. When first arriving at the headquarters, it's apparent that the structure has seen better days, and your mission to get it back in working order seems like a good set-up for some solid base-building mechanics. Unfortunately, development of the base is minimal, just a small handful of quests, and it feels like a missed opportunity.
The five other islands are a joy to explore – each is its own distinct biome – but with enough variety within that biome to keep things fresh and interesting. The Wingswept Moors, for example, contain poisonous bogs, spooky canyons, and open plains where a pack of great sabrecats makes their home next to a huge skeleton. When players see a landmark like this, it's in their best interest to investigate. The game excels at rewarding curiosity and exploration. Secret locations and eye-catching set pieces are strewn all across the map, and if it looks like a treasure might be hiding behind a conspicuous wall or atop a rocky outcropping, there likely is.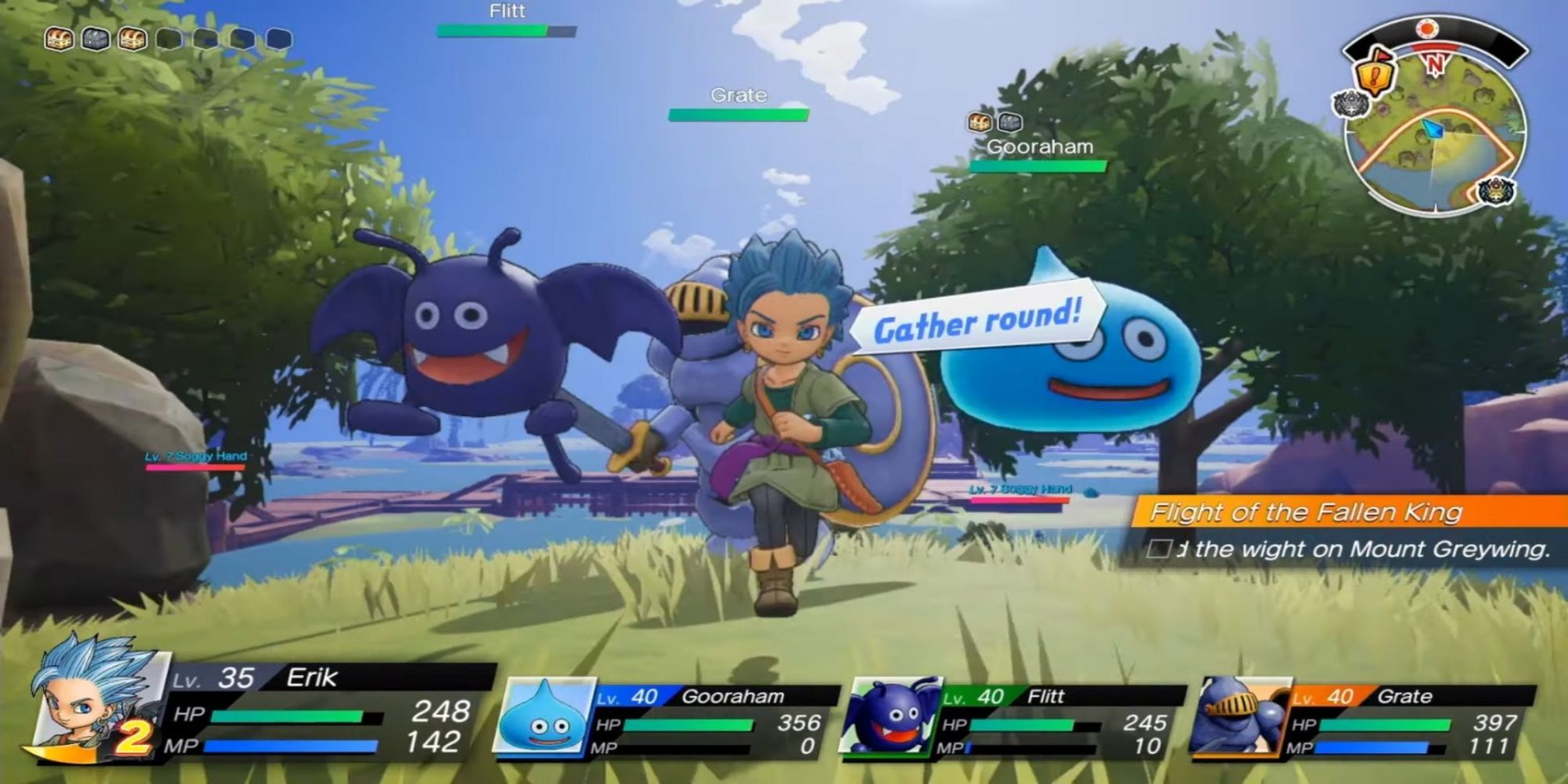 The player's monster companions are key to environmental exploration in Dragon Quest Treasures. Unlike the exploration tricks in Breath of the Wild or something similar, there are very clear and specific ways that players are supposed to uncover the world's secrets. Each monster has one of five 'Forte' abilities that aid navigation: jump, glide, scan, sprint, and sneak. Erik or Mia can take three party members with them, which means players will never have access to all five Fortes at once. These abilities open up the world in a big way; the glide, sneak, and jump abilities are hugely beneficial. Occasional gusts of wind can whisk players off to otherwise inaccessible locations, as long as they have a monster who can glide. Sneak lets the party slip by enemies without engaging, while also allowing them to squeeze through cracks. Players especially won't want to leave home without the ability to jump, as it opens up a verticality that yields great rewards.
Though the two other abilities can be useful, they're arguably not necessary, and it's here that the freedom of party compilation is revealed to be somewhat of an illusion. Yes, it would be nice to sprint across the map, but that means locations that require either jump, glide, or sneak will be barred. If the goal is to explore everywhere, players are essentially locked into monsters with those three abilities. They will return to islands repeatedly through the course of their adventure, but unless each spot where a secret was missed is noted, treasure will inevitably be missed.
Aside from their exploratory skills, monsters also help out in battle. In fact, they'll do the lion's share of the work, with the player character relegated mostly to a support role. Combat is free-flowing action and here, the simplicity that the Dragon Quest franchise insists upon becomes a detriment. Despite how much impact allies have, players have almost no control over them, as they're guided by AI. With either Erik or Mia (both play exactly the same and can be switched between at headquarters), players will take a back seat and fire a slingshot using a variety of pebbles. This ammunition ranges from elemental damaging types to party buffs to status effects. The hero character can engage in close combat, but they're ineffective compared to their allies, especially when facing enemies who are at or above their own level.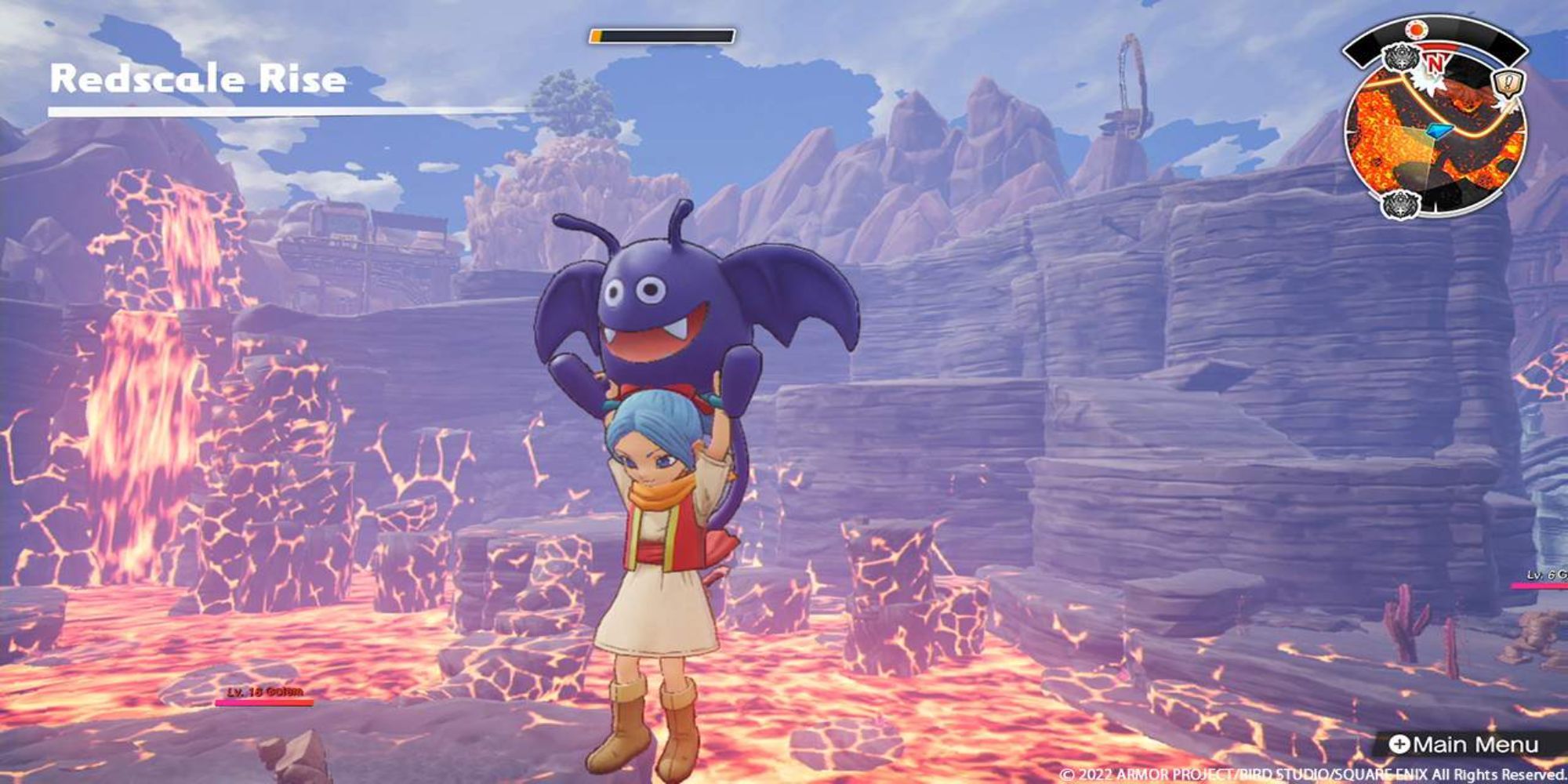 If an enemy's elemental weakness is known and the required ammunition is available, solid damage can be dealt. If it's unknown, players will spend their time firing off pebble type after type until they land on the weakness, or simply hack away at the monster ineffectually until allies take it down. Mostly the player's job is to launch healing pebbles at their allies while they do the work.
There's no character progression for the siblings aside from level ups that boost some stats, and the monsters themselves have a total of three moves. Medals can be acquired and equipped which bolster stats further, but they add little in the way of new abilities.
Ultimately, this lack of customizability paired with overly simplistic fights make for a very boring combat system. To exacerbate the problem, though the world is a lot of fun to explore, that very exploration will result in a vastly over-leveled party. Very little challenge is presented, up to and including the final boss, and at no point is grinding necessary. In fact, it's hard to avoid. Simply by following quest lines and ensuring they only head back to base when they have a full haul of treasure, players will encounter enough fights that combat encounters will become ever more trivialized. For an action RPG, especially one with never-ending combat, the battle system is inexcusably dull. There are many great action RPGs on the Switch, and if this is what players are interested in, they'd best look elsewhere.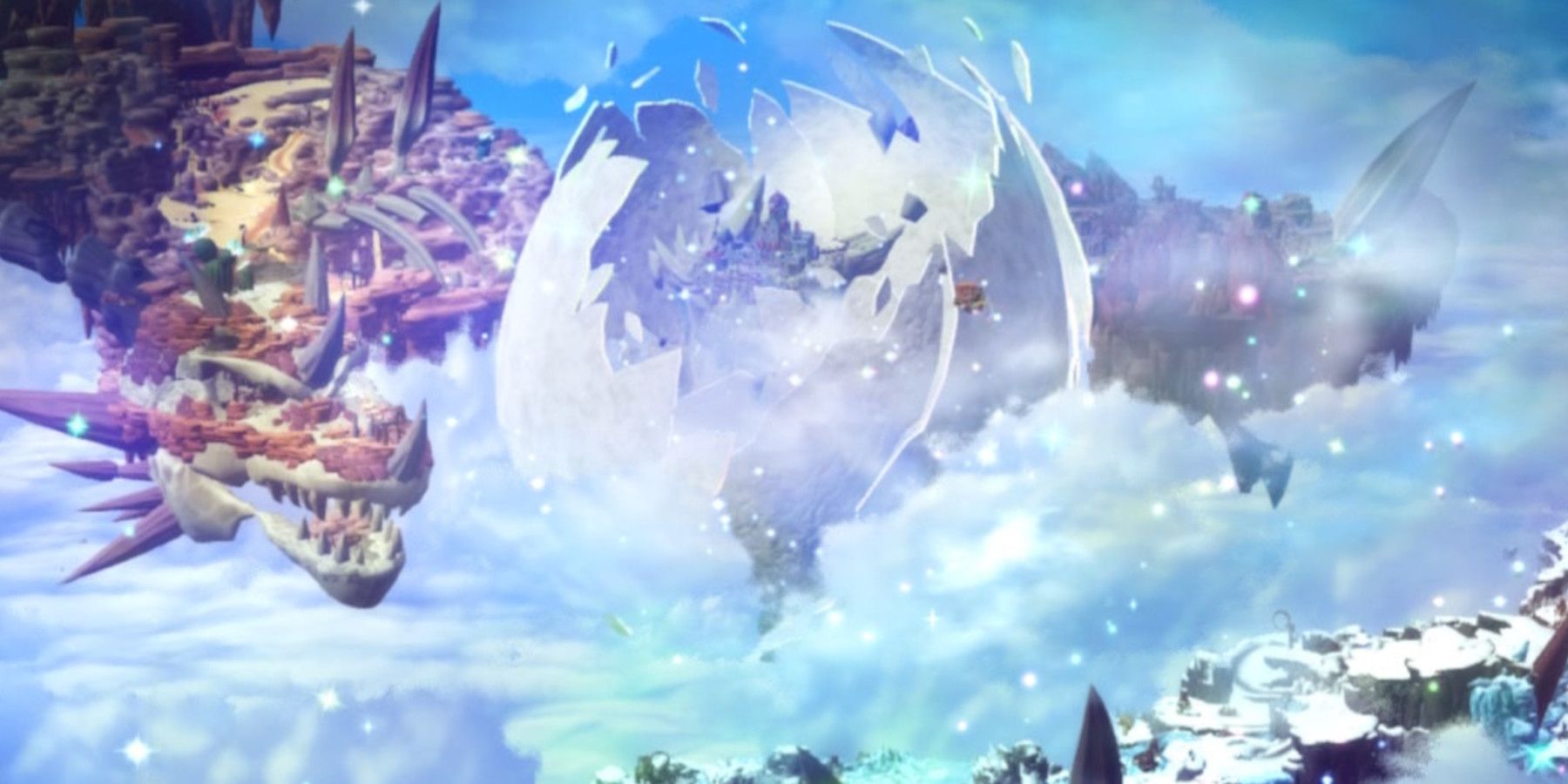 If Dragon Quest Treasures didn't insist on forcing players to engage in its bland combat, the experience would be much better. Thankfully, the world, exploration, and treasure hunting system is a lot of fun. Investigating every nook and cranny or poking around each new landmark does not get old through the game's over 55-hour runtime (with completing most quests and extras), and the rush of discovering new treasure and watching your gang's value grow is satisfying and exciting. Despite its failures, the ways in which Dragon Quests Treasures succeeds outweigh them, if only slightly.
Dragon Quest Treasures is available now on Switch. Game Rant was provided a code for this review.
News Summary:
Dragon Quest Treasures Review
Check all news and articles from the latest Reviews updates.
Denial of responsibility!
Egaxo
is an automatic aggregator around the global media. All the content are available free on Internet. We have just arranged it in one platform for educational purpose only. In each content, the hyperlink to the primary source is specified. All trademarks belong to their rightful owners, all materials to their authors. If you are the owner of the content and do not want us to publish your materials on our website, please contact us by email:
hl.footballs@gmail.com
The content will be deleted within 24 hours.