Guides
Elden Ring: How To Get To Crumbling Farum Azula
Elden Ring is a gigantic game, and every area discovered along the way makes players wonder how it all fits in such a relatively small file size. Even at the end of the game, Elden Ring doesn't let up with its gorgeous, elaborate area designs, and no area is more evident of this than Crumbling Farum Azula.
RELATED: Elden Ring: What To Do After Inheriting The Frenzied Flame
Players fight Beastmen from Farum Azula pretty early on, but it can't be reached until at least getting to Liurnia. That's just a small slice of the zone, though, and properly accessing the rest of Crumbling Farum Azula isn't possible until a major point in the story has been reached. Getting here ends a lot of questlines dead in their tracks, so be sure you know what triggers access to Crumbling Farum Azula to prevent losing out on these items.
Updated May 8, 2023 by Erik Petrovich: Crumbling Farum Azula is one of Elden Ring's most interesting areas, absolutely stuffed with gorgeous views, tough enemies, and some of the game's most iconic bosses, all with hardly an explanation for anything that's happening. However, despite being such a late game area, Farum Azula can be accessed early in Elden Ring, and it's not even that difficult. Theoretically, players can get to this offshoot area from the beginning of the game, without beating a single boss. However, no matter what, as long as one sticks with Elden Ring for long enough, they will end up in Crumbling Farum Azula, as it is tied to endgame progression as a required area just after one of the hardest bosses in Elden Ring.
Crumbling Farum Azula: The Land Beyond Time
Crumbling Farum Azula is a place figuratively shrouded in enigma and quite literally covered by dragons and great tornadoes. It's a feast for the eyes no matter where you look, and it's all capped off with one of the game's most difficult boss fights. The large debris that looks like temple ruins likely came from here in some way, though it is said to exist beyond time.
Players are sent here after committing a Cardinal Sin, and it's a required area for finishing the game. It's thought by some fans that Crumbling Farum Azula serves as a prison for the Greater Will, which explains why so many spurned by Grace can be found throughout.
Two things are known for sure: that Farum Azula has been crumbling since time immemorial (from the Old Lord's Talisman), and that Placidusax was Elden Lord before the Golden Order came to power (from his Remembrance). Farum Azula served as his seat of power before the downfall of the Outer God he served, and for some reason, it is now tied to the Greater Will as Maliketh brings the Rune of Destined Death here for protection.
How To Get To Crumbling Farum Azula Early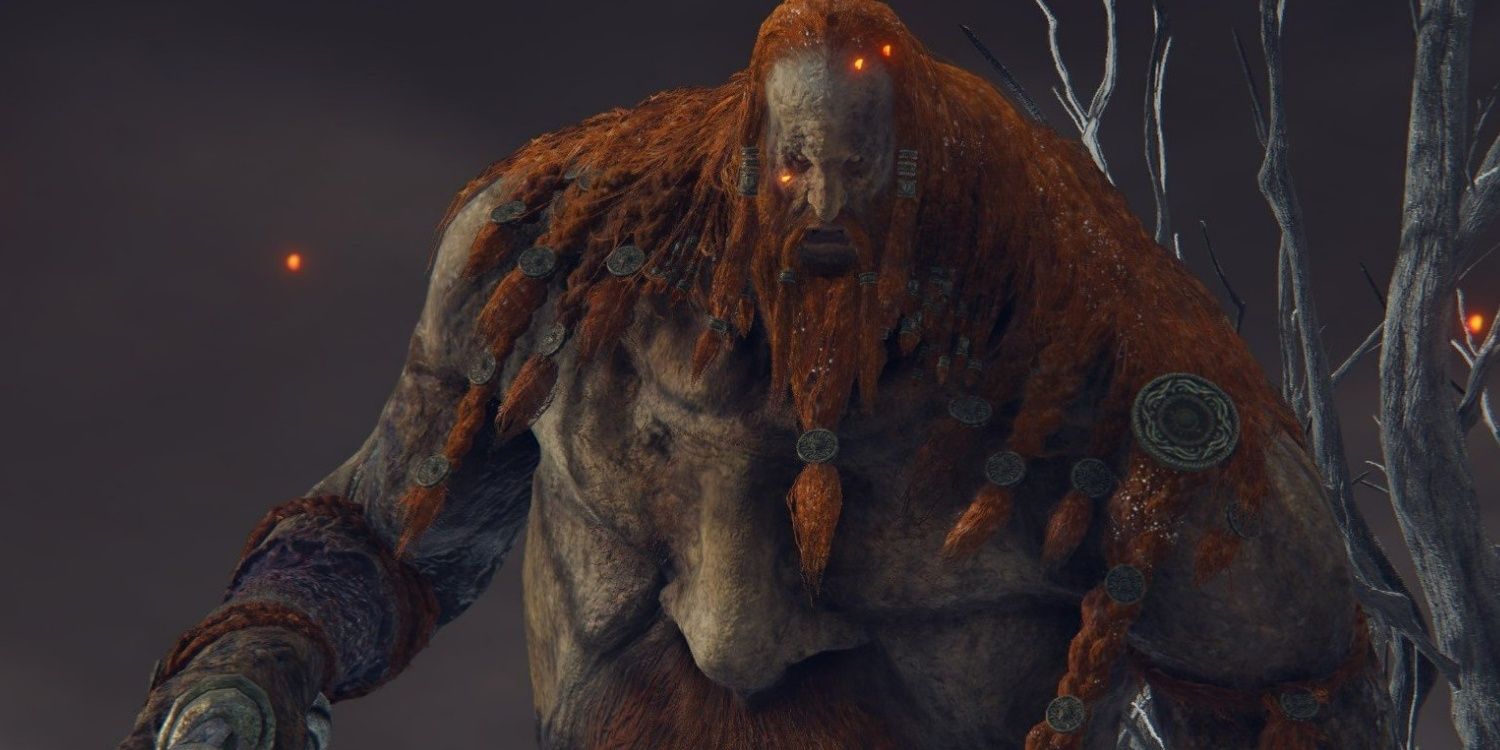 There are two ways to get to Crumbling Farum Azula: from the Four Belfries or through the Mountaintops of Giants. Getting to Crumbling Farum Azula will happen one way or another as the Fire Giant is a non-optional boss, one players must face in order to beat Elden Ring.
RELATED: Elden Ring: Tips To Complete The Crumbling Farum Azula Legacy Dungeon
However, there is one way to get to Crumbling Farum Azula early – or at least a small portion of it. This standalone portion of Crumbling Farum Azula can be accessed from the Four Belfries, found atop a hill to the northwest of Raya Lucaria.
The Four Belfries Entrance
The Four Belfries is home to three teleporters that take the Tarnished to unique locations otherwise unreachable: the first Belfry, with the message "Crumbling Lands", features an inactive teleporter that takes players to Farum Azula early. At the very top of the hill, a chest containing one Imbued Sword Key can be found. This key is one of three in the entire game, and by activating the "Crumbling Lands" teleporter, players are whisked away to this late-game area.
After the loading screen fades, players will find themselves placed in an area of Crumbling Farum Azula that doesn't connect to the rest of the zone – it's not useful for speedrunning Elden Ring. What it does have is the Pearldrake Talisman, which increases damage mitigation against non-physical attacks. Head below to find this item near some Beastmen, but don't stay for too long as they hit as hard as any late-game enemy.
Beating the Fire Giant Also Leads to Farum Azula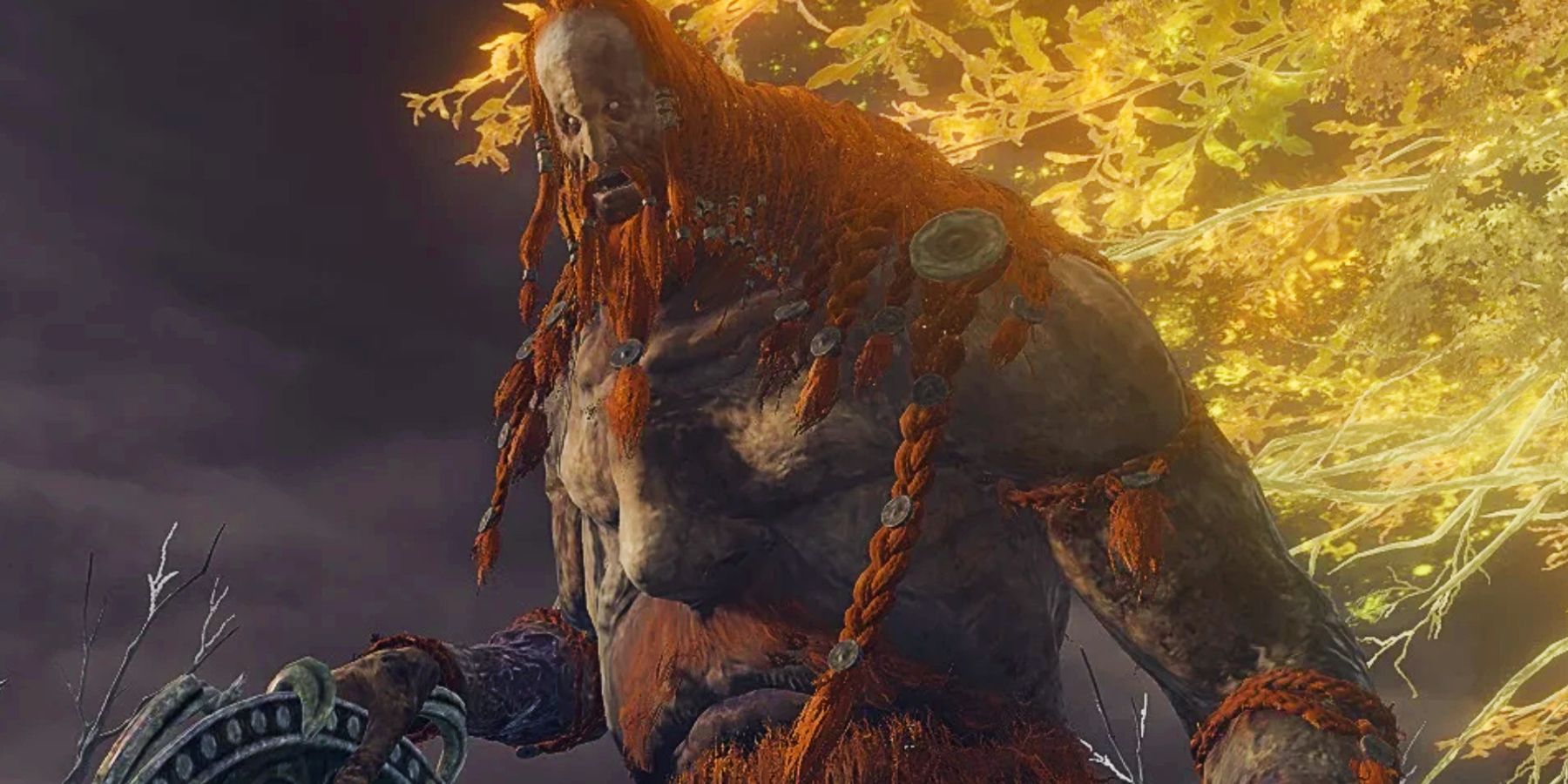 There are several cruxes in the game's narrative where players all have to accomplish the same goal to progress: beating the Fire Giant is one such required obstacle that can't be avoided to beat the game. After players make it to the Mountaintops of Giants and are tasked with reaching the Flame of Ruin, they will eventually find themselves face-to-face with one of the game's biggest enemies.
After figuring out how to the beat the Fire Giant, the Tarnished can access the Flame of Ruin to complete their and Melina's goals. Unfortunately, there is no way to get to Crumbling Farum Azula without burning the Erdtree, though the Flame of Frenzy can be used in place of Melina. Whichever way players see fit to burn the Erdtree, they are whisked away to Crumbling Farum Azula once the cutscene ends.
Elden Ring is available now for PC, PlayStation 4 and 5, and Xbox One and Series X|S.
MORE: Complete Guide To Elden Ring: Weapons, Tips, Tricks, Bosses, & Builds
Read original article here: gamerant.com
News Summary:
Elden Ring: How To Get To Crumbling Farum Azula
Check all news and articles from the latest GUIDES updates.
Please Subscribe us at Google News.
Denial of responsibility!
Egaxo
is an automatic aggregator around the global media. All the content are available free on Internet. We have just arranged it in one platform for educational purpose only. In each content, the hyperlink to the primary source is specified. All trademarks belong to their rightful owners, all materials to their authors. If you are the owner of the content and do not want us to publish your materials on our website, please contact us by email:
hl.footballs@gmail.com
The content will be deleted within 24 hours.