News
Game Of Thrones Star Remembers 'A Lot Of Crying' Before Red Wedding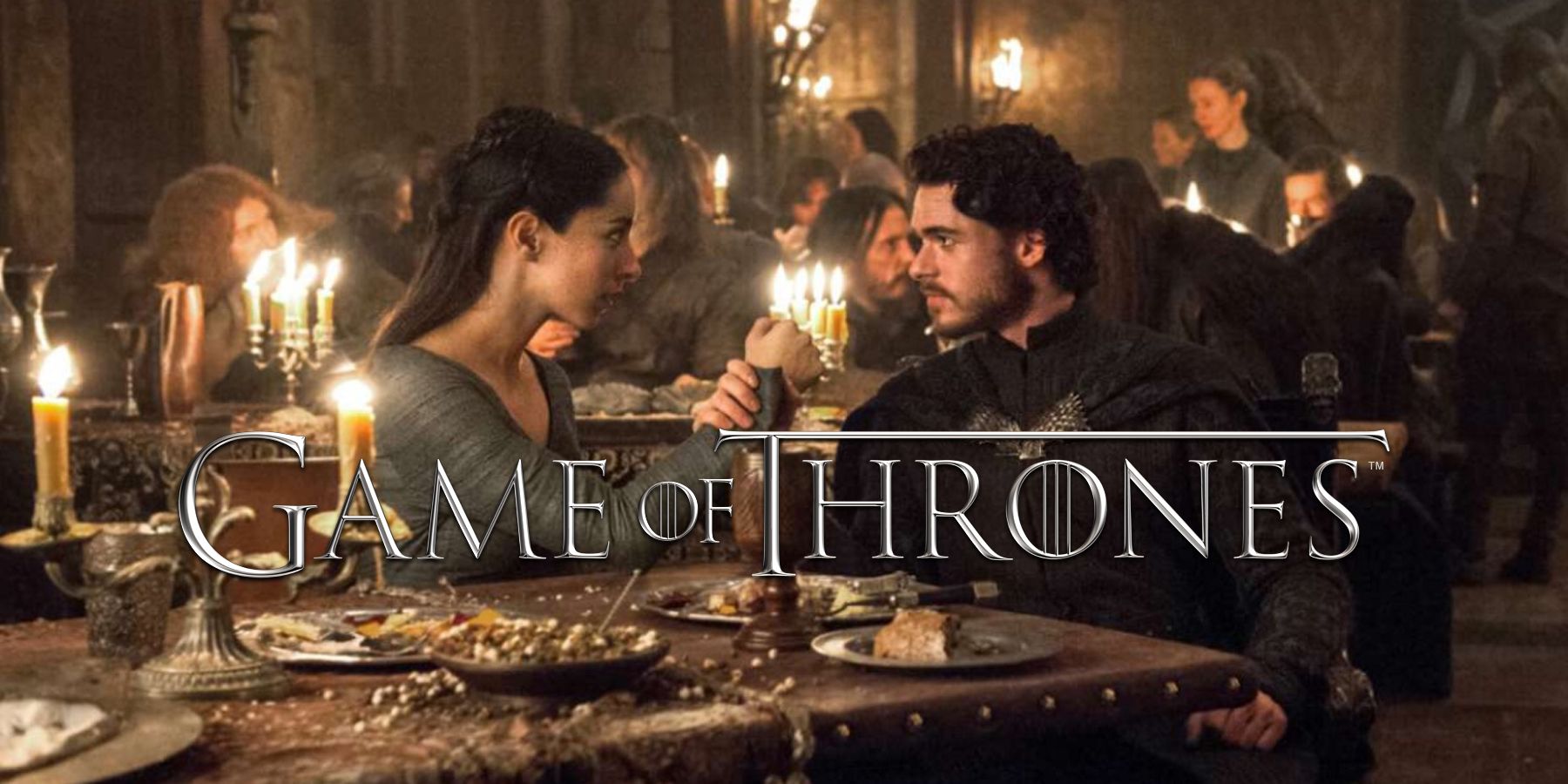 A Game of Thrones star discussed the Red Wedding scene and how they reacted before shooting one of the series' most traumatic scenes.
Game of Thrones star Richard Madden recently discussed his final and most famous scene in the popular HBO series.
Madden, who played Robb Stark, the eldest of the Stark clan around which much of Game of Thrones is centered, met his untimely end in the now-famous "Red Wedding" episode during season 3. Formally titled "The Rains of Castamere," this season's finale was unusually brutal, even for a Game of Thrones episode, featuring the death of Robb Stark, his mother, Catelyn Stark (Michelle Fairley), his new bride, Talisa Stark (Oona Chaplin), and their unborn child at the hands of Roose Bolton, Walder Frey, and their men.
RELATED: TikToker Accidently Captures Her Horrified Reaction to Game Of Thrones' Red Wedding
According to Variety, with the 10th anniversary of the famous bloody episode approaching, Madden recently spoke out about filming such a final, brutal scene for his Game of Thrones character. "I remember a lot of crying because, at the end of it, I was going to be apart from my family that I had lived with for five years — my on-screen mother and my wife and this crew that had spent a lot of time together, so it was traumatic not only to shoot but traumatic because I was losing my family." Not only was the scene the final one for Robb Stark, but it also spelled the end for another beloved character, Catelyn Stark, who spent most of the show trying to keep her children safe and enact justice for the first season's death of her husband, Ned Stark. Fans were shocked and surprised at this gruesome twist.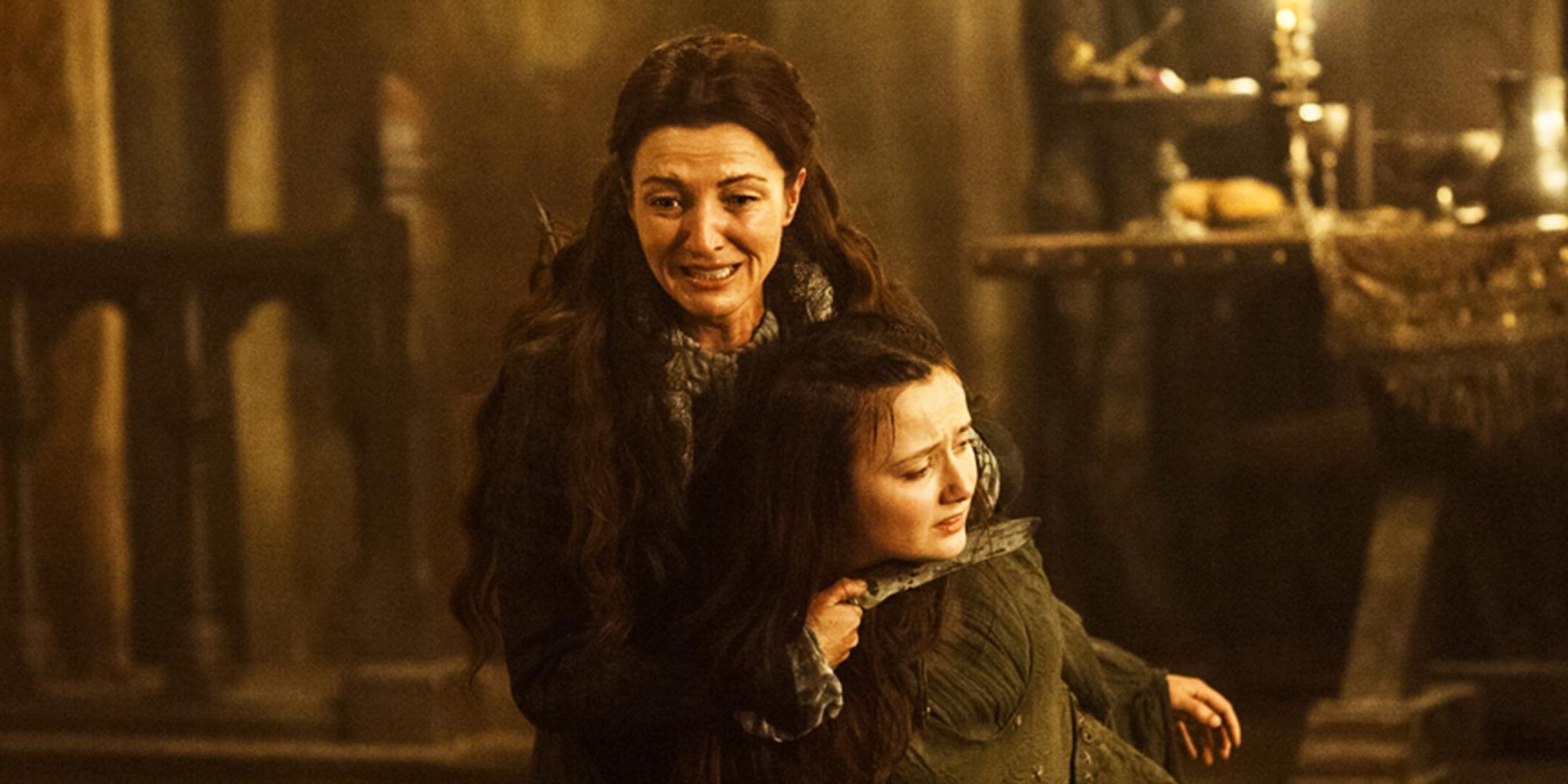 Madden's most recent project is a role on Citadel, an action spy thriller created by Josh Appelbaum, Bryan Oh, and David Weil. He stars opposite Priyanka Chopra-Jonas in the new Amazon series. Madden says he has yet to watch House of the Dragon. "I've been very busy doing other things, but I'll get around to it," he said.
Madden's role ended in a brutal massacre that set the bar for the franchise's weddings, which usually have a notable body count, including Joffrey's famous death by poison a couple of episodes into season 4. Game of Thrones would continue several more seasons til its ending in 2019, with its wildly successful prequel, House of the Dragon, going into its second season. In a franchise that regularly features much battle and gore, "The Red Wedding" remains a surprising episode, not only for the bloodshed but for killing off several central cast members in one swoop, which is a surprising move in an ongoing dramatic series.
Game of Thrones is available on HBO Max.
MORE: How The Red Wedding Led To The Downfall of Game of Thrones
Source: Variety
Source: gamerant.com