News
Genshin Impact Leak Shows More Details About Lyney and Lynette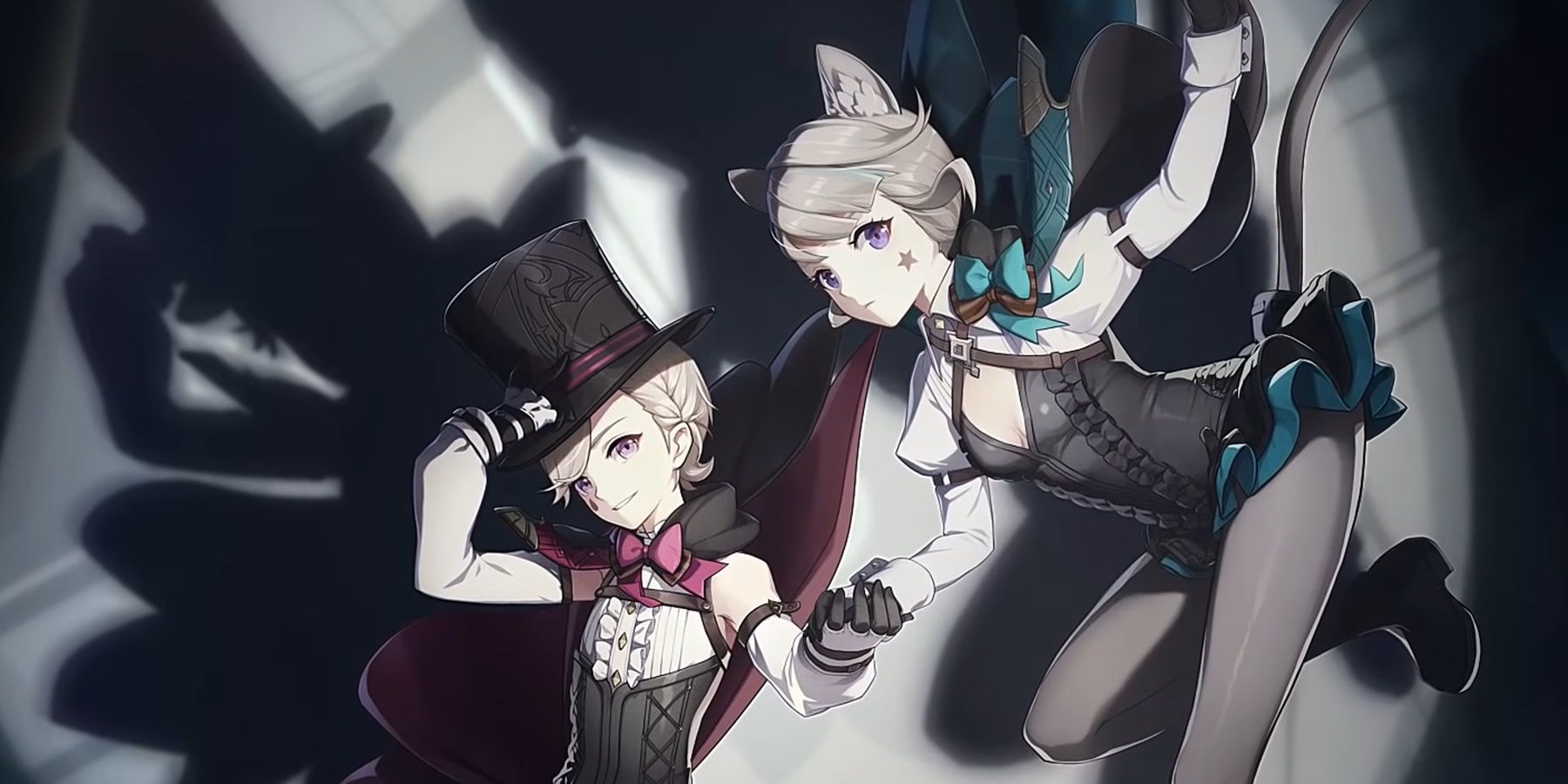 A new Genshin Impact leak reveals more information about two upcoming characters, Lyney and Lynetter, who are expected to arrive after version 3.4.
A new Genshin Impact leak has revealed more information about two popular characters named Lyney and Lynette. Both of them have been rumored since one of the earliest story teasers back in 2020. HoYoverse keeps updating its playable roster with every new update that arrives.
The last two characters that arrived in the game were Dehya and Mika back in update 3.5. The recently held Special Program event also confirmed that the second phase of the ongoing Genshin Impact update 3.6 is adding two new characters named Baizhu and Kaveh. Both of them have confirmed to be using Dendro which means that the number of characters that use this Vision will go up to 8, even though the element arrived in August 2021.
RELATED: Genshin Impact Chart Reveals Nahida and Nilou First-week Banner Revenue
A new Genshin Impact leak has revealed more information about two upcoming playable characters named Lyney and Lynette. This sibling duo has been mentioned in numerous rumors since the game's official release, and it seems like their release is just around the corner. Both of these characters will be tied to the next major region which is expected to be Fontaine. According to the leak, Lyney will be a five-star Pyro character who will use a bow which will make him the second character to have this weapon and element combination after Yoimiya. Similar to Inazuma's fan-favorite five-star, Lyney will also fill the main DPS role. When it comes to his overall damage output, his multipliers are rumored to be slightly weaker than Ganyu's but stronger than Tighnari's, who is a decent Dendro DPS.
His multipliers are rumored to be lower than Ganyu's but higher than Tighnari's. The leak also revealed that Lyney's sixth constellation level has a significant impact on his playstyle. His sister Lynette, who also made an appearance in one of the previous story teasers is rumored to be a new Anemo character whose primary role will apparently be support.
Lynette's Elemental Skill will summon an Anemo spirit that stays on the field for 10 seconds even if she gets swapped out. The spirit will deal additional elemental damage if a character performs a Charged Attack. This means that she could have great synergy with characters that use this type of attack like the Cryo bow user Ganyu.
These leaks should still be taken with a grain of salt since the releases of both characters are still many months away. Going by HoYoverse's usual update schedule, players can expect Genshin Impact's new major region to arrive in the second half of August.
Genshin Impact is available now for PC, PS4, PS5, and mobile devices. A Switch version is in development.
MORE: How Genshin Impact's Teyvat Compares to Other Fantasy Game Worlds
Source: gamerant.com