Gaming Tech
Grab 40% off our favourite Steam Deck dock at Amazon UK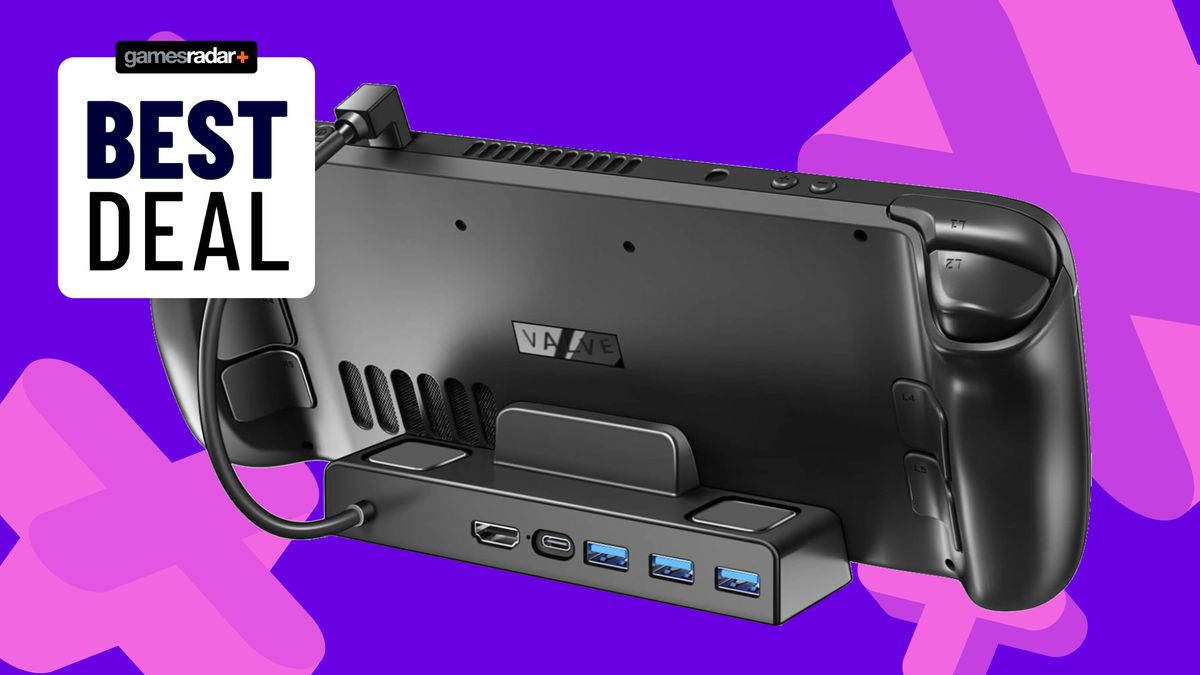 Look, we get it, the Steam Deck is supposed to free you from your desk rather than give you another reason to dwell indoors. However, picking up a docking station for your portable pal is going to give it desktop hybrid super powers, enable you to connect all your PC peripherals, and provide you with a way to play (older) games at higher resolutions. Sounds nifty, right? Well, and now that our favourite Steam Deck dock is cheaper than ever, you'll be able to do all of the above without upsetting your bank account.
Over at Amazon, you can now grab the Ivoler 5-in-1 Steam Deck dock for £23.98, thanks to a chonky 40% discount. While you'll find alternative docking stations for a similar price if you look hard enough, we think this particular option's generous number of ports and subtle design help the handheld accessory stand out from the crowd. 
Furnished with three USB 3.0 ports, HDMI 2.0, and a 65W USB-C power delivery input, it's easy to see why Ivoler's docking station heads up our best Steam Deck dock list. A lack of Ethernet is a bit of sore spot, but if you're simply looking to test the mini machine's might by running Steam games at 1080p and beyond, this accessory has you covered. We wouldn't advise trying to run anything remotely new at 4K, but if you're itching to play the classics, you'll be surprised what the handheld can pull off when connected to a gaming monitor with UHD capabilities.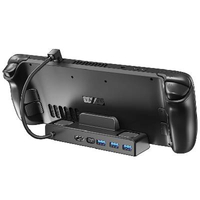 Ivoler 5-in-1 Steam Deck dock| £39.99 £23.98 at Amazon US
Save $16.01 – This docking station will transform your Steam Deck into a hybrid desktop PC, and you could use it to play games on the big screen just like a console. It's armed with three USB ports and 65W USB-C power delivery, so you'll be able to hook up a controller, keyboard, and mouse all while keeping Valve's portable charged.
Sadly, this deal is seemingly only available in the United Kingdom, but you can actually grab the 'upgraded' Ivoler Steam Deck dock for less if you live across the pond. At Amazon US, the higher spec docking station is down from $55.99 to $39.99, it's made of aluminium and includes Ethernet connectivity.
More of today's best steam Deck dock deals
Looking for something with a bit more power? Check out our best gaming PC and best Alienware gaming PC picks for a selection of high end rigs. Taking a look at our best gaming laptop list may also help if you're aiming to keep things portable. 
Source: www.gamesradar.com