News
Grand Theft Auto 6's Main Story May Be Fully Written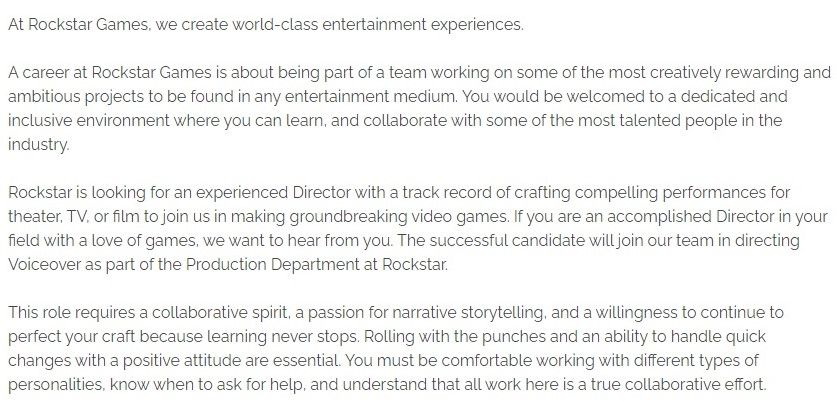 The main story of Grand Theft Auto 6 may be fully written according to new job listings, which seem to indicate that the game's development is entering a new phase at Rockstar Games. Following the release of Red Dead Redemption 2, Rockstar Games shifted a majority of its resources into Grand Theft Auto 6 while supporting the ever-popular Grand Theft Auto Online.
Early Grand Theft Auto 6 leaks suggest the prolific Grand Theft Auto franchise will return to Vice City in the new title. Additionally, several Grand Theft Auto 6 leaks highlighted early gameplay and content in the past year. Rockstar Games parent company Take-Two was quick to file multiple takedowns targeting leakers, however. Despite the lack of official updates directly from Rockstar Games, new job listings may give fans an idea of where Grand Theft Auto 6 is heading to next in its development cycle.
RELATED: Image Shows How Much Bigger GTA 6 Map May Be Compared to GTA 5
Rockstar Games is now hiring for a full time Grand Theft Auto 6 voiceover director, which suggests the game's main story and script may be fully written. The new job listing requires the hire to start work immediately at the Rockstar Games New York studio, implying that voice recording for Grand Theft Auto 6 is starting soon. The voiceover director will direct talent for the project, collaborate with writing and design departments, and reinforce the game's dialogue structure for the final release. Further, Rockstar Games' new hire will work with other directors to secure voiceover talent for the certain roles in the game as well.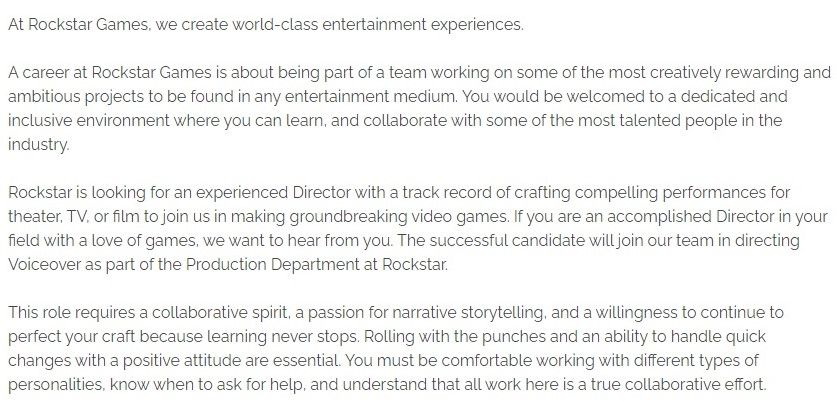 Rockstar Games posted a new job listing for a scan capture specialist alongside the voiceover director job listing. The scan capture specialist would facilitate an extensive process for capturing face and body data from talent for Grand Theft Auto 6. Face and body scans are conducted at the same time as voice recording, meaning that Grand Theft Auto 6 may be far into development with a complete main story and finalized script. Grand Theft Auto 5 underwent a very similar process before its initial release in 2013.
These new job listings are a promising sign for development of Grand Theft Auto 6 going forward in 2023. The new game may be closer than fans had originally envisioned, and Rockstar Games will most likely share an update on Grand Theft Auto 6 development with its community when the time is right.
For now, Grand Theft Auto fans may bide their time by playing Grand Theft Auto Online with friends and other players in the community. Grand Theft Auto Online receives new events and updates throughout the year, so fans can expect more new content while waiting for an update on Grand Theft Auto 6.
Grand Theft Auto 6 is currently in development with no confirmed release date.
MORE: Grand Theft Auto 6's Vice City Needs to Strike a Balance Between The Old-School and New
Source: gamerant.com