Hearthstone Battlegrounds has a wide roster of minions, all of whom are divided into specific types. Of these types are the wonderful dragons, a particularly powerful minion type. Dragons can form some very potent teams, however, some of the dragons that come across as strong, are actually quite dependent on having other dragons on their team and cannot be effectively run with, perhaps, a mixed minion team.
RELATED: Things We Wish We Knew Before Playing Hearthstone Battlegrounds
As such, how dependent a given minion is on being part of an only-dragon team will be considered when ranking the eight best dragon minions in the game. Also, if you're new to Hearthstone Battlegrounds, be sure to check out our complete guide here before reading this article!
8/8

Evolving Chromawing

Taking eighth place on this list is the Evolving Chromawing. This is a tier-one unit that is quite dependent on dragons, but if you can get an early board filled with dragons, it can scale quite well into the mid-game.

That said, as strong as it is (when teamed up with other dragons) in the early and mid-game, this isn't typically a unit you want on your end-game team, as there are simply better dragons, which is why it's not ranked higher.
7/8

Murozond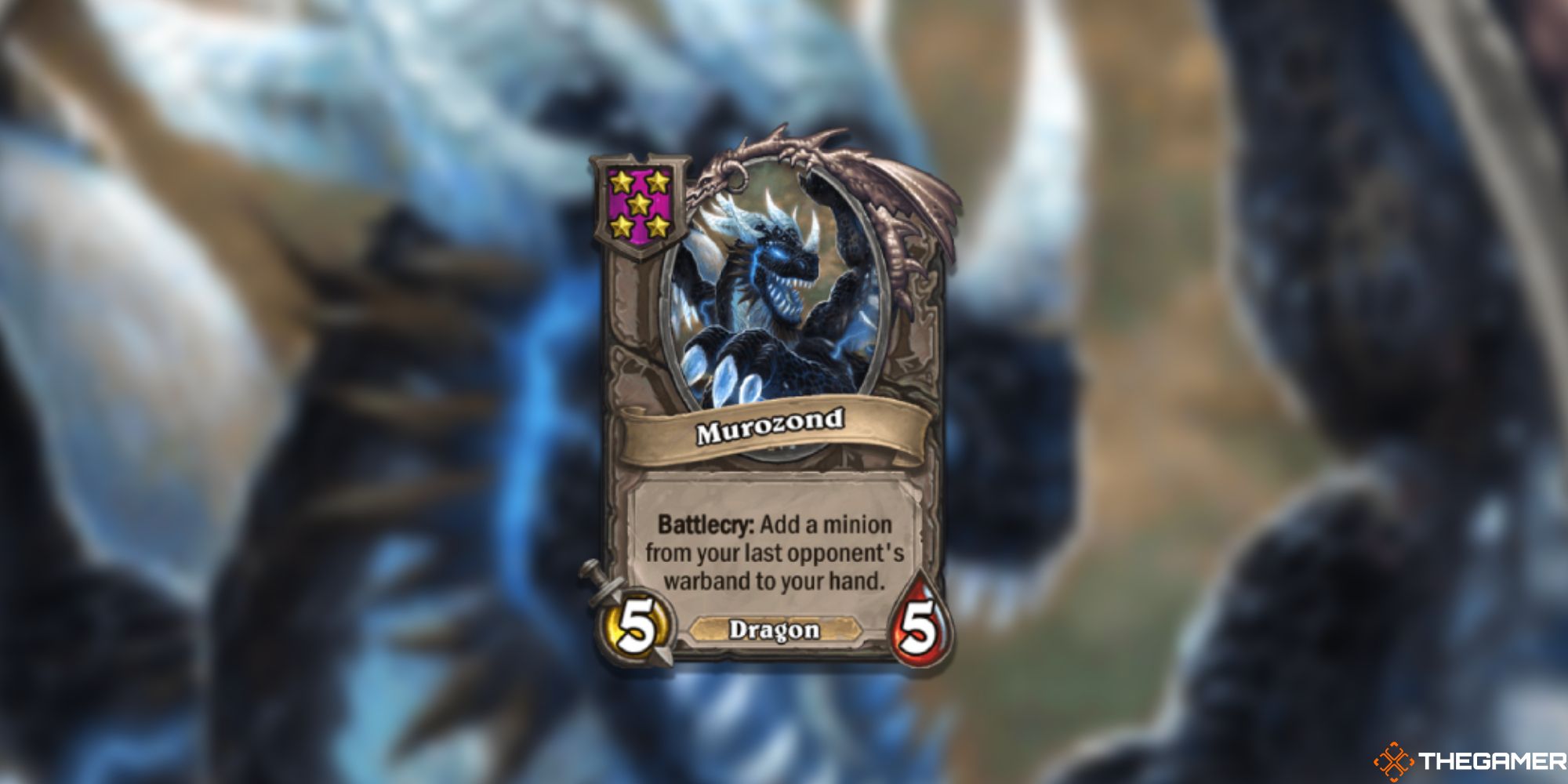 Murozond is a pretty unique dragon due to his Battlecry. This allows him to be a very valuable card even outside of a dragon composition, as he can be used to snag any type of unit from the opponent you went up against last.
He has quite a bit of inherent value thanks to that ability, but he is unfortunately not a very good unit to have in a full dragon team for, as was the case of the Evolving Chromawing, there are simply better dragons.
6/8

Red Whelp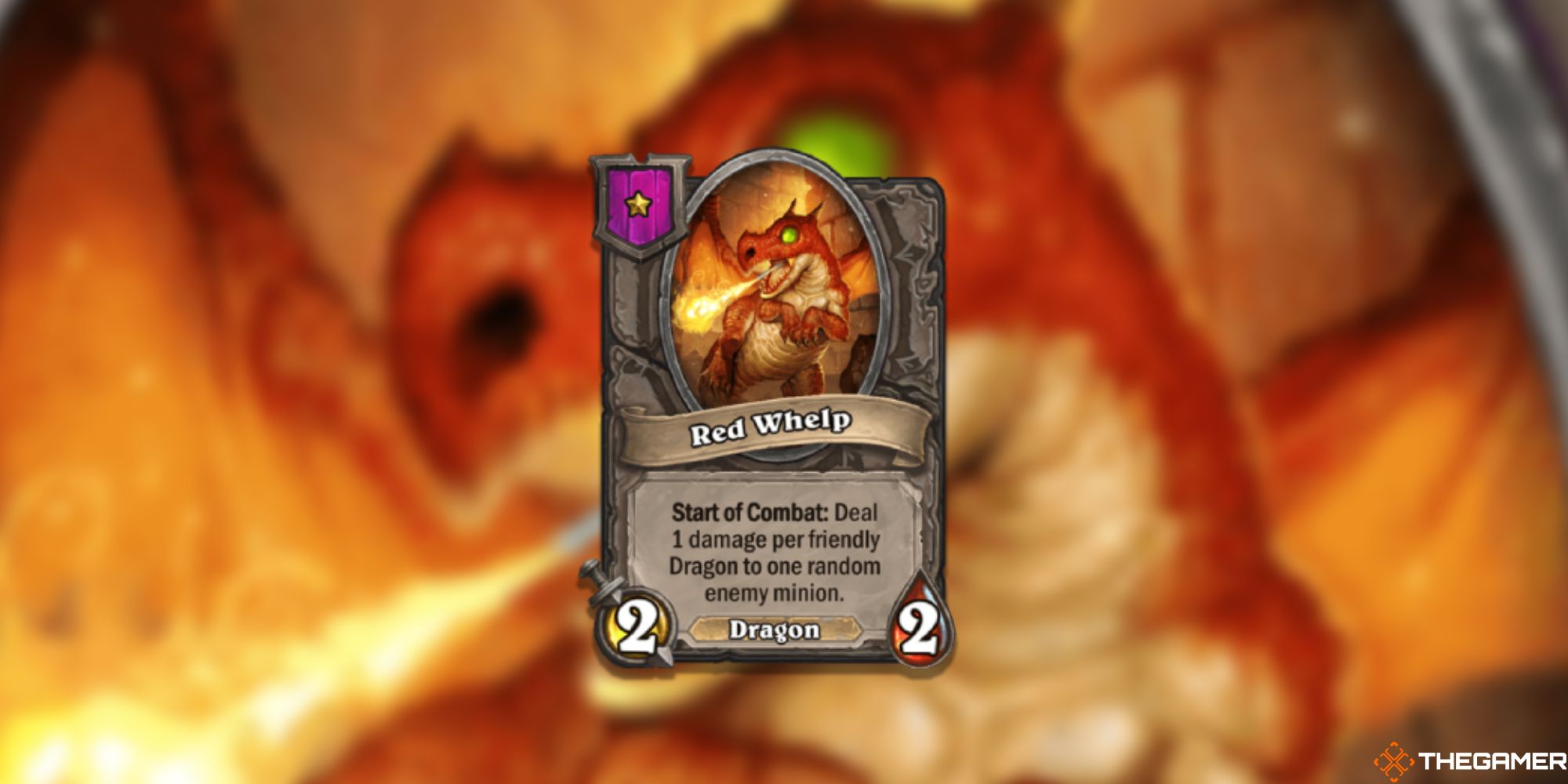 Even if it's a dragon, Red Whelp is an incredible early-game unit. Even though it is slightly dependent on other dragons to be effective, it still puts in a massive amount of work while your opponents are still working on buffing up their minions. Having some of these dragons on the board early on is invaluable as you can win a round only with their start of combat effect alone.
RELATED:Hearthstone Battlegrounds: Best Naga Cards
However, while Red Whelp isn't typically a good unit to take into the late game, it can nonetheless be done, mainly to try and hit some of your opponent's Divine Shield units. But, as you'll see later, there is a better dragon unit to accomplish this task.
5/8

Drakonid Enforcer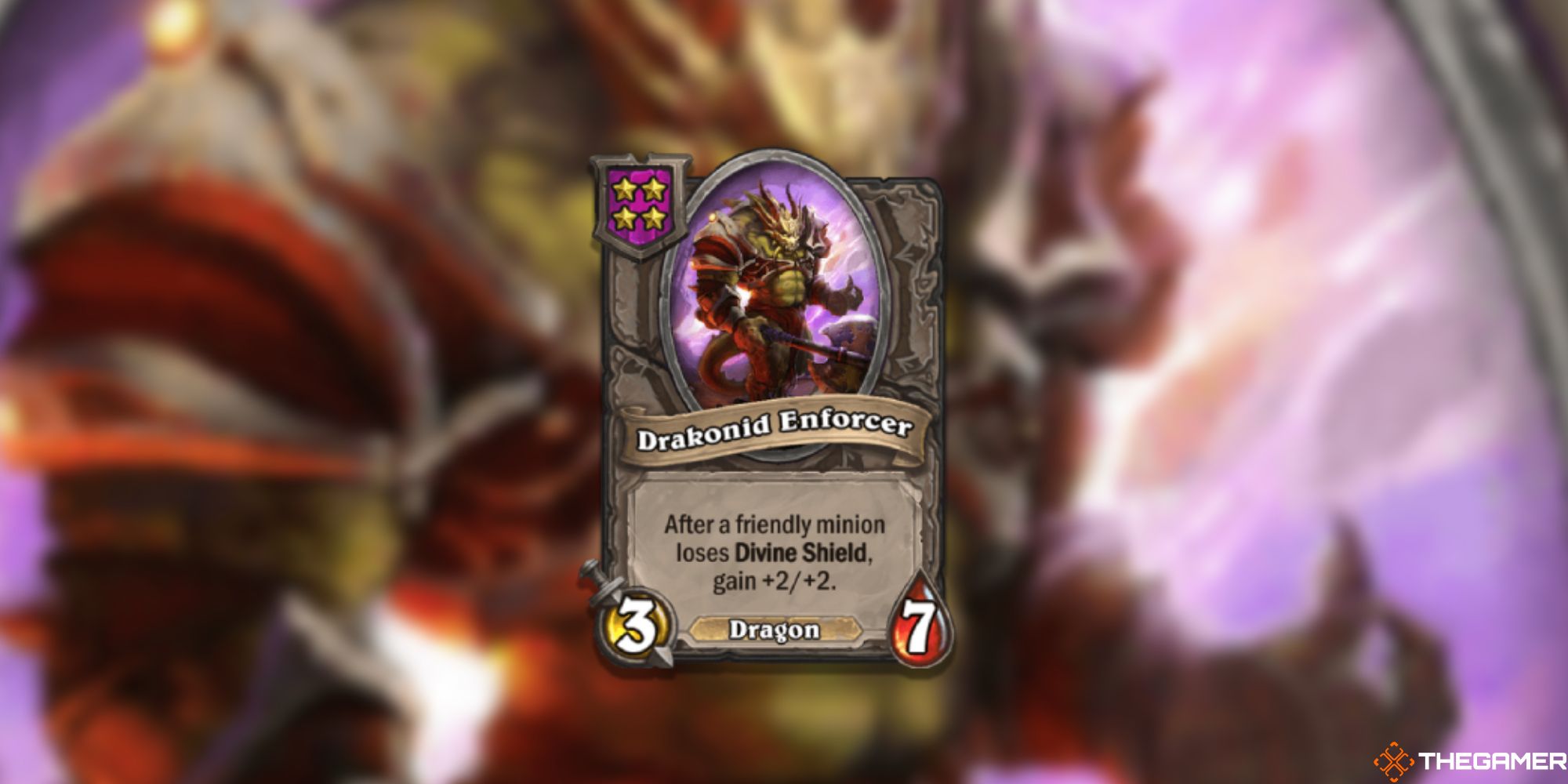 Drakonid Enforcer is a pretty niche unit due to its dependency on Divine Shields. It also works pretty well with dragons just by virtue of it being a dragon (and also with Nadina the Red, the tier-six unit whose Deathrattle gives all dragons Divine Shield), but there are better dragons to have in a full dragon composition. That said, this unit's ability to scale with your team's Divine Shields can make it a great choice for a mixed minion team centered around Divine Shields (or even a mech comp, if you're feeling spicy).
Due to this flexibility, it is not completely dependent on a dragon team, providing some inherent value and ranking it as high as it is. But, though it's a very solid mid-game carry, it isn't always the best choice to take into the end-game with better alternatives available.
4/8

Razorgore, The Untamed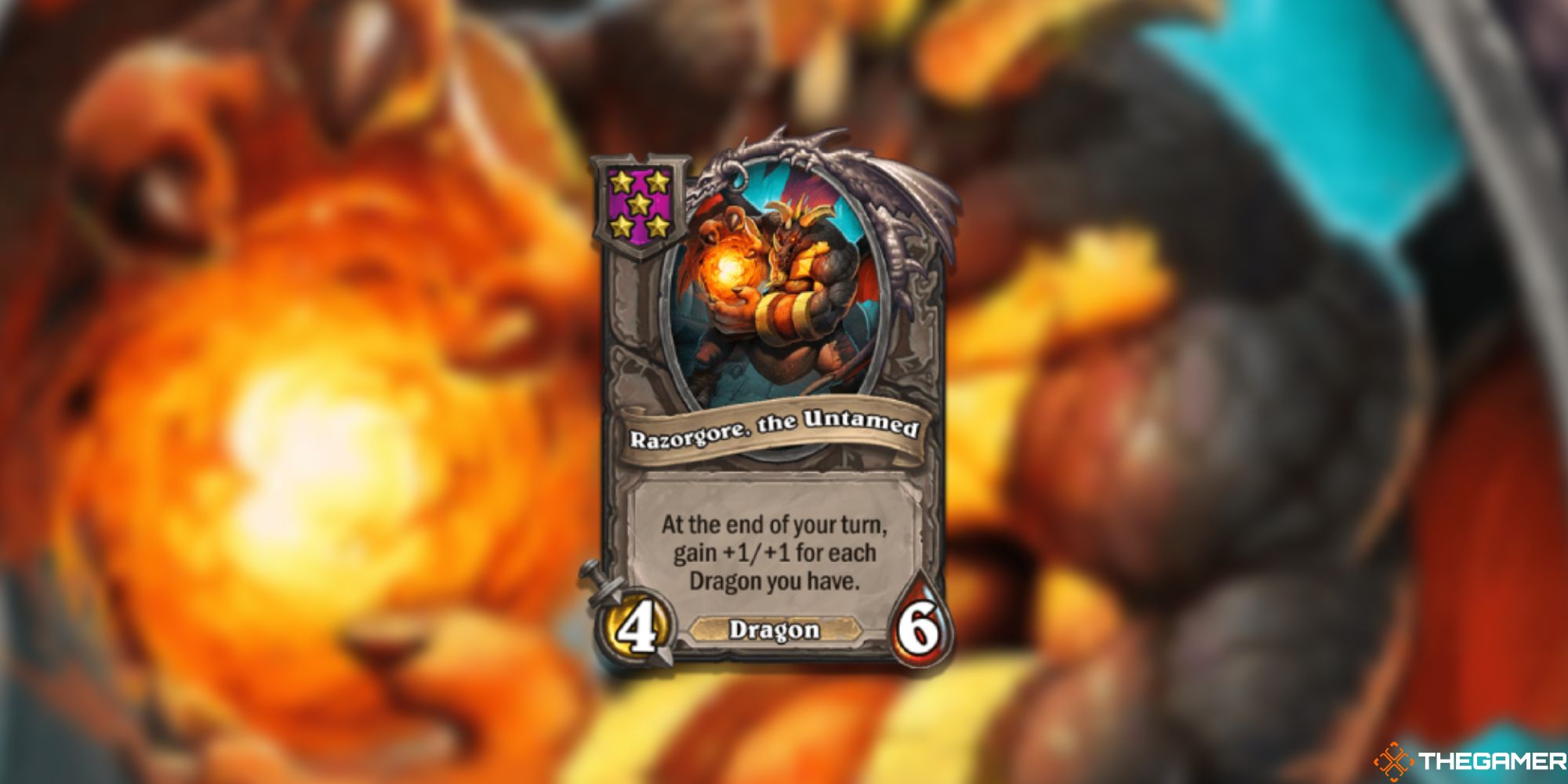 Razorgore is the ultimate stacking machine when it comes to dragons. This guy can reach massive numbers through his end-of-turn effect, and become even bigger if you have the Quest Reward that causes your end-of-turn effects to trigger twice.
He is a staple of pretty much every single dragon team and scales extremely well into the late game. But, he's not rated at the top because of his complete and utter dependency on a team of dragons, for without them, he will barely stack at all.
3/8

Atramedes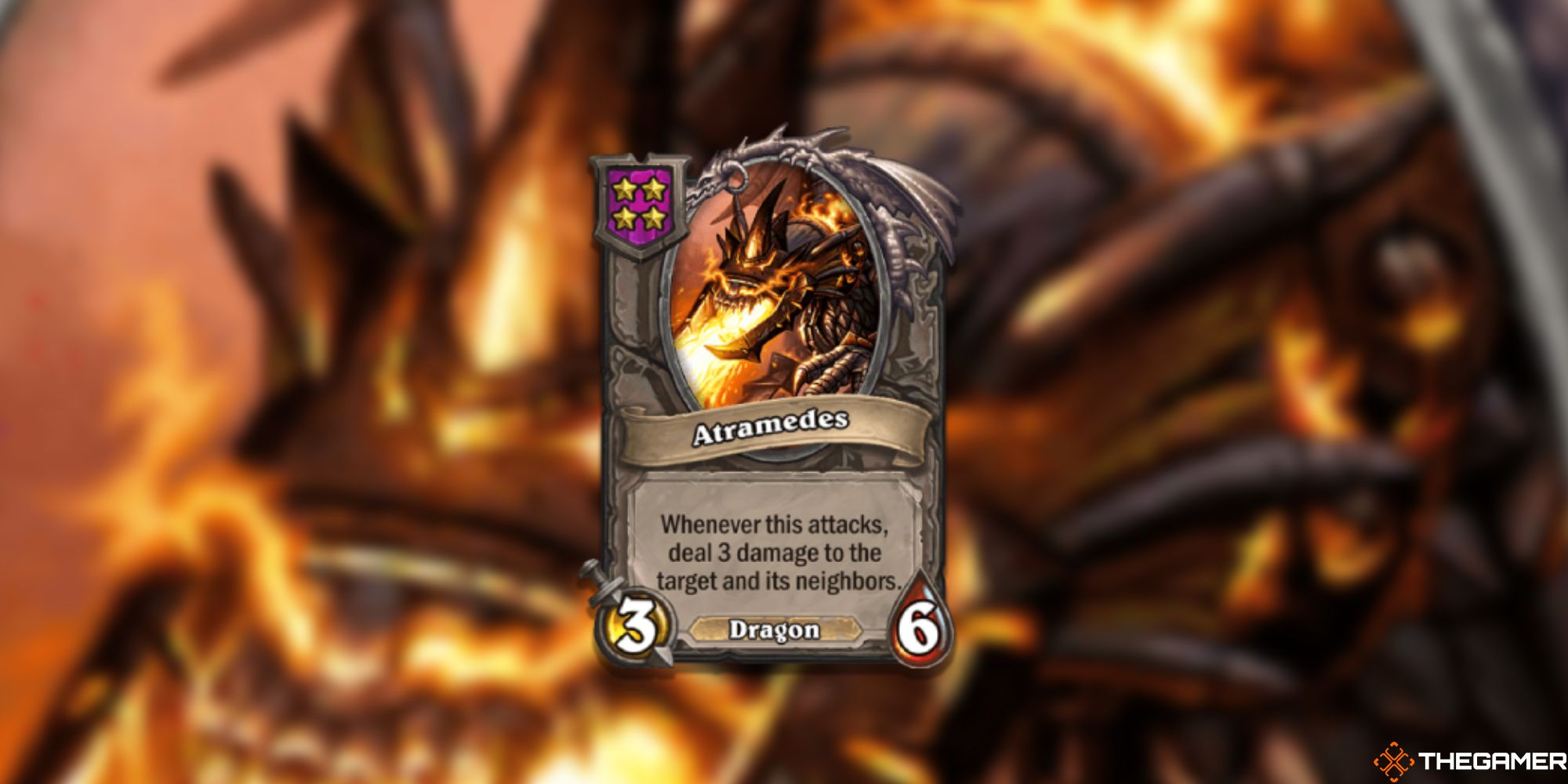 Atramedes is the dragon that pops Divine Shields better than the Red Whelp. Due to his attack effect, he can potentially get rid of three Divine Shields when attacking, and even snipe priority targets hiding behind Taunt minions (this is less likely later in the game though, as even high-priority targets will tend to have more than three or six health).
RELATED: Hearthstone Mercenaries: The Best Mercenaries
With this in mind, Atramedes doesn't necessarily need to be part of an all-dragon team, as he offers a nice chunk of value by himself thanks to his splash damage. However, there are still a couple of dragons that offer even more value than this guy….
2/8

Bronze Warden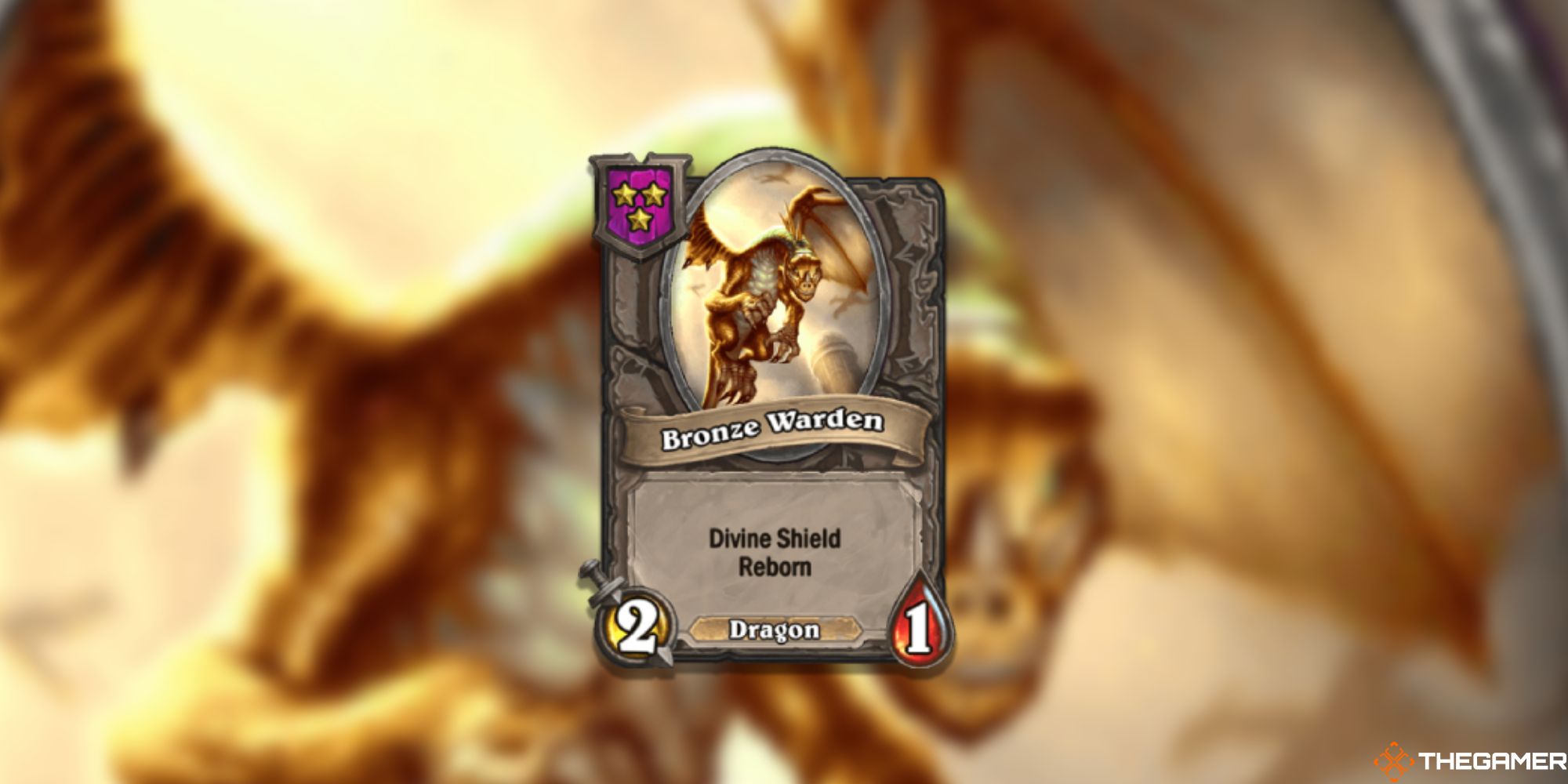 Bronze Warden is the only dragon that comes with a Divine Shield (and Reborn, but that's not as important) built into it. As such, this is one of two dragons you should aim for if you're crafting up any type of mixed minion composition, as Divine Shields are top-tier when trading. Plus, it's a tier-three minion, so you can pick it up relatively early to start buffing it quite early in the game.
1/8

Tarecgosa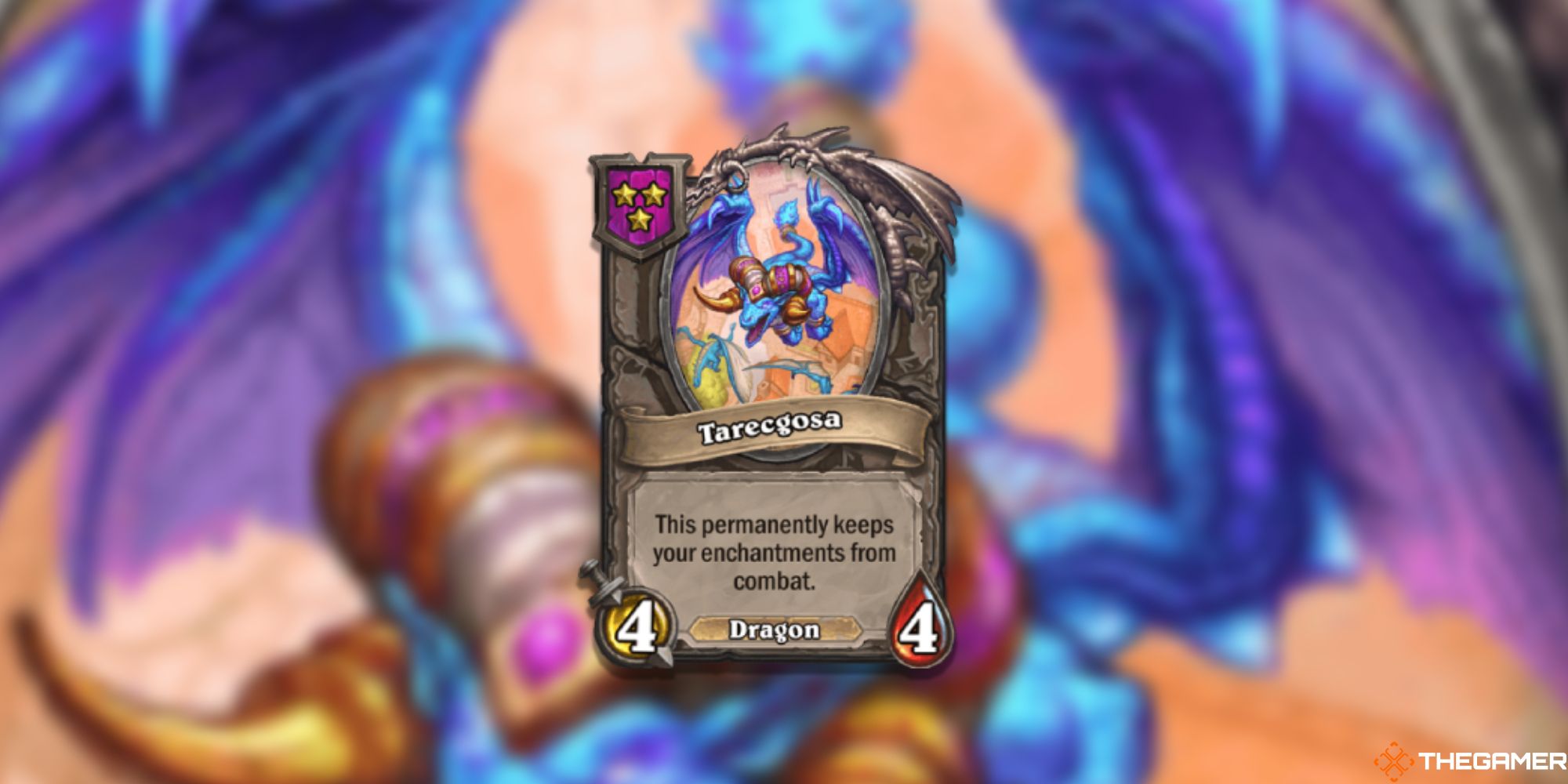 Tarecgosa is hands down, the best dragon minion in the game. Her passive, which has her keeping any buffs she gained in combat, is invaluable, and the fact that this effect is doubled when she's golden makes her an extremely potent stacking machine, better even than Razorgore in some scenarios.
Though she doesn't come with a Divine Shield like Bronze Warden, you can easily get one on her via Amber Guardian or Selfless Hero, and she by no means needs to be part of a full dragon composition to be a carry. All in all, she has the greatest inherent value of all the dragons due to her flexibility in terms of what composition she can be placed in and her sheer stacking power.
NEXT: Hearthstone Battlegrounds: Best Typeless Minions
News Summary:
Hearthstone Battlegrounds: 8 Best Dragon Cards
Check all news and articles from the latest News updates.
Denial of responsibility!
Egaxo
is an automatic aggregator around the global media. All the content are available free on Internet. We have just arranged it in one platform for educational purpose only. In each content, the hyperlink to the primary source is specified. All trademarks belong to their rightful owners, all materials to their authors. If you are the owner of the content and do not want us to publish your materials on our website, please contact us by email:
hl.footballs@gmail.com
The content will be deleted within 24 hours.