News
Horizon Forbidden West Seyka Actor Explains Her Character's Hairstyle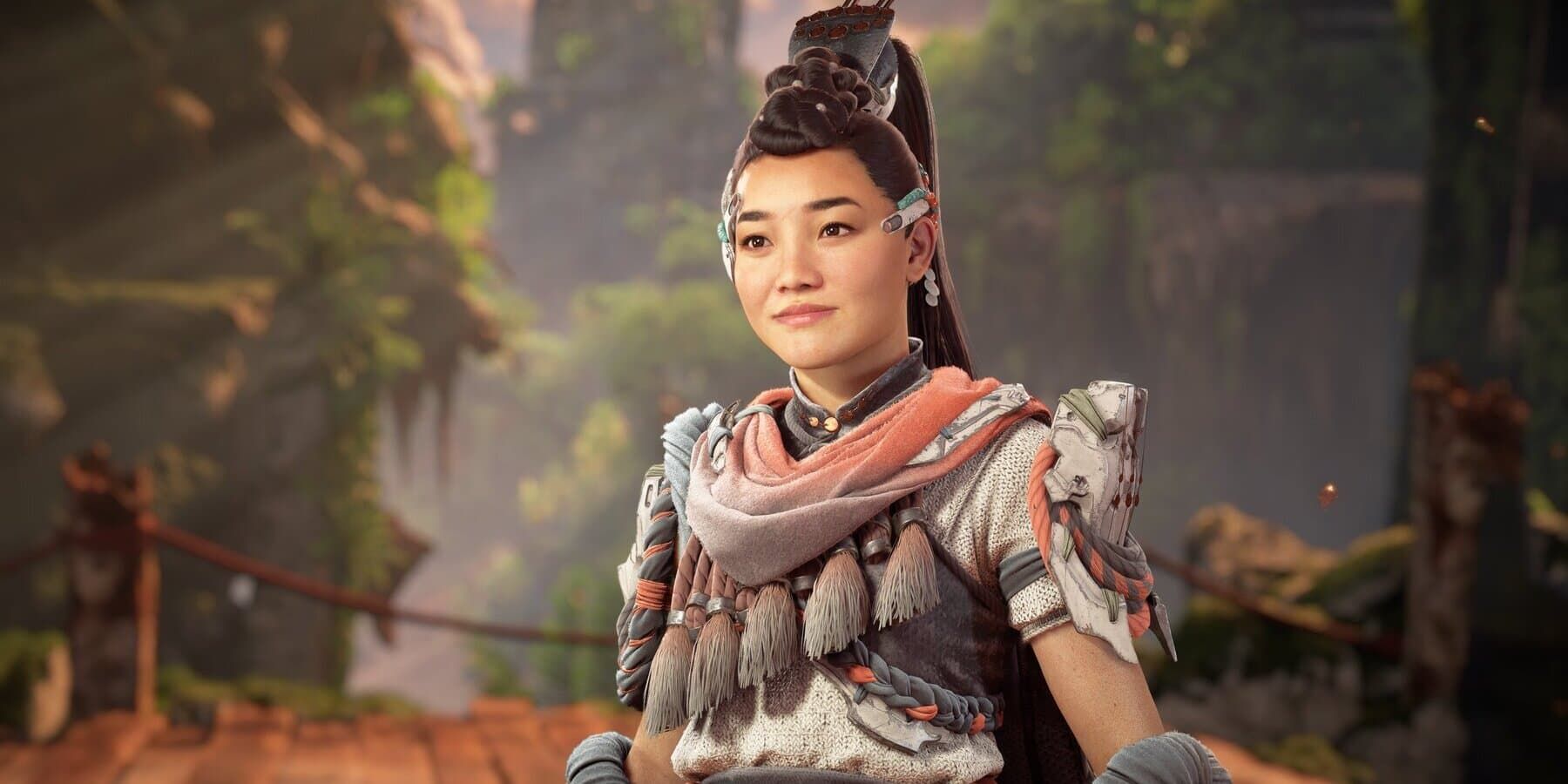 Kylie Liya Page, the actress behind Horizon Forbidden West: Burning Shores' Seyka, explains why her character wears a high ponytail.
Kylie Liya Page revealed why her character of Seyka wears a high ponytail in Horizon Forbidden West: Burning Shores. This DLC for Horizon Forbidden West continues the adventures of Aloy as she heads to the volcanic archipelago of Los Angeles to stop an evil threat and fight new machines on her way.
The release of Horizon Forbidden West: Burning Shores introduced the character of Seyka, a Quen warrior Aloy meets at the beginning of this DLC. Seyka was part of an expedition sent to San Francisco but ended up stranded in the Burning Shores. She meets Aloy there, and the two quickly bond, sharing similar fighting abilities and the same feeling of being an outcast in their tribe. Aloy and Seyka grow closer throughout their adventures fighting machines, with Seyka playing an important role in the character development of the main protagonist of the Horizon series.
RELATED: Horizon Forbidden West: Burning Shores DLC Fixes Major Community Complaint
In a recent video published on Horizon's official subreddit, Seyka's actor Kylie Liya Page revealed the reasons behind her character's high ponytail. When Guerrilla Games asked Kylie Liya Page about her usual hairstyles while they were preparing for the face scanning, the actor stated that she always wore a really high ponytail. The studio decided to give Seyka the same hairstyle as her actor, resulting in a sophisticated high ponytail for the Quen warrior in Horizon Forbidden West: Burning Shores.
In the comments posted to this video, Horizon Forbidden West players complimented Kylie Liya Page on the way she gave Seyka life in the Burning Shores DLC. Some players shared their favorite moments between Aloy and Seyka, notably how the Quen warrior managed to keep up with Aloy and sometimes even steal the spotlight. Most hoped that Seyka would make a return in Horizon 3 since Guerrilla Games confirmed Aloy's adventures would soon continue with a new installment in the Horizon franchise. Others reacted to Kylie Liya Page's disbelief in seeing herself within a video game, stating that it probably feels weird seeing a character with their own facial features.
Whether Seyka will return in the sequel to Horizon Forbidden West remains a mystery, but considering the important role she had in Aloy's personal story this wouldn't be such a surprise to see the Quen warrior come back in Horizon 3. The Horizon franchise often sees side characters make an appearance in several games, such as Varl and Sylens, played by the late Lance Reddick. Fans will have to wait a little longer before finding out whether Aloy and Seyka will reunite in Horizon 3, as Guerrilla Games' next project is a Horizon multiplayer spinoff.
Horizon Forbidden West: Burning Shores is available on PS5.
MORE: Horizon Forbidden West: The Case For and Against Adding Fantasy Creatures as Machines
Source: gamerant.com