News
Microsoft, Activision Blizzard Merger Could Get Blocked For Ten Years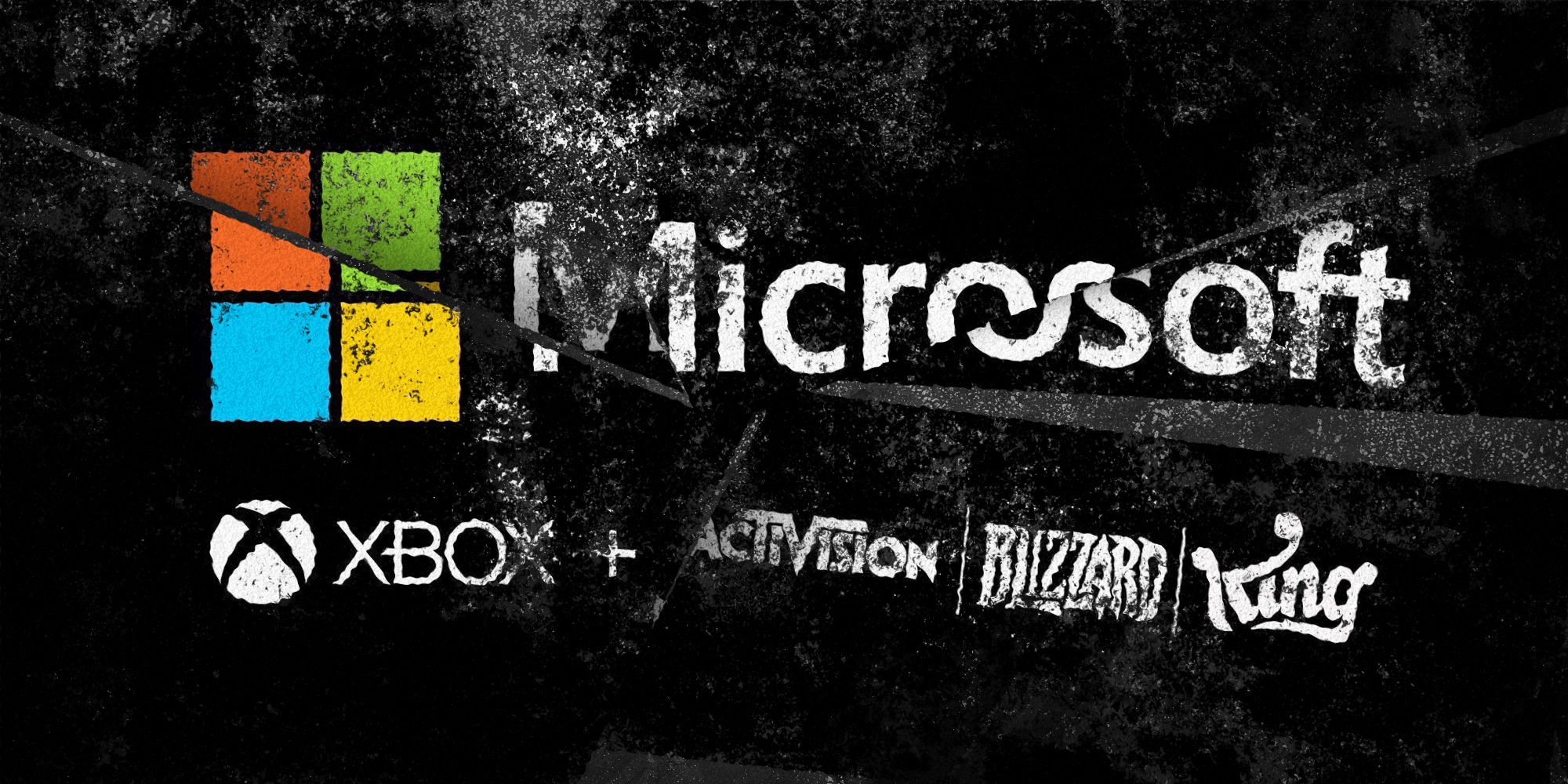 The UK's Competition and Markets Authority (CMA) has revealed that the Microsoft and Activision Blizzard deal will be blocked for ten years unless their appeal is successful. This would prevent the two companies from merging for a full decade, hurting the chances of the deal going ahead at all.
This comes from the CMA's final report on the acquisition, in which it revealed that it would be blocking the deal in the UK. While the CMA listed many factors in its decision, it highlighted an eagerness to maintain the "status quo" of the gaming industry, and ensure that Microsoft doesn't have an unfair advantage in the cloud gaming scene.
Related: Why Did The CMA Block The Microsoft Activision Blizzard Merger FAQ
In the report, broken down by ResetEra user Idas, the CMA outlines that its rejection of the deal would also prevent "[both] Parties from attempting to merge for a further period." More specifically, it goes on to say that "our normal practice would be to prevent a future merger between the Parties for the next ten years, absent a change of circumstances."
It's not clear what these changes could entail, although it could be referring to a deal in which its concerns have been addressed, or perhaps a situation in which Sony expands into cloud gaming. Otherwise, the CMA says that the only remedy is scrapping the merger altogether, ensuring that, "current competitive dynamics in the market would not change."
In any case, Microsoft and Activision Blizzard have the chance to appeal the rejection before it comes to any ten-year bans on merging. From what we've seen from both sides so far, they very much intend on fighting the case, too. Activision described the CMA's decision as a "disservice to UK citizens", threatening that the company would "reassess [its] growth strategy in the UK."
Activision Blizzard's controversial CEO, Bobby Kotick, has also hit back against the decision. In an interview, he argued that there should actually be more mergers between US companies, so they can compete with the likes of Tencent in China. However, given the numerous concerns raised by regulators across the globe with this merger, that's not likely to be the case anytime soon.
Instead, we can expect much smaller acquisitions across the industry, such as Sony's deal with Destiny developer Bungie, which was revealed just after Microsoft's own deal. Given its smaller scale, this deal was approved by regulators much faster, and Bungie formally joined PlayStation in July of last year, just five months after the acquisition was announced.
In better news for Microsoft and Activision Blizzard, their merger hasn't faced any other rejections just yet. It could be that the CMA is the only hurdle in their way – even if it is a hurdle that threatens the entire deal worldwide.
Next: Exploded Nintendo Consoles Are My Favorite Kind Of Video Game Art
Source: www.thegamer.com