News
Morrowind Turns 21, Skyrim Mod Skywind Gets New Gameplay Trailer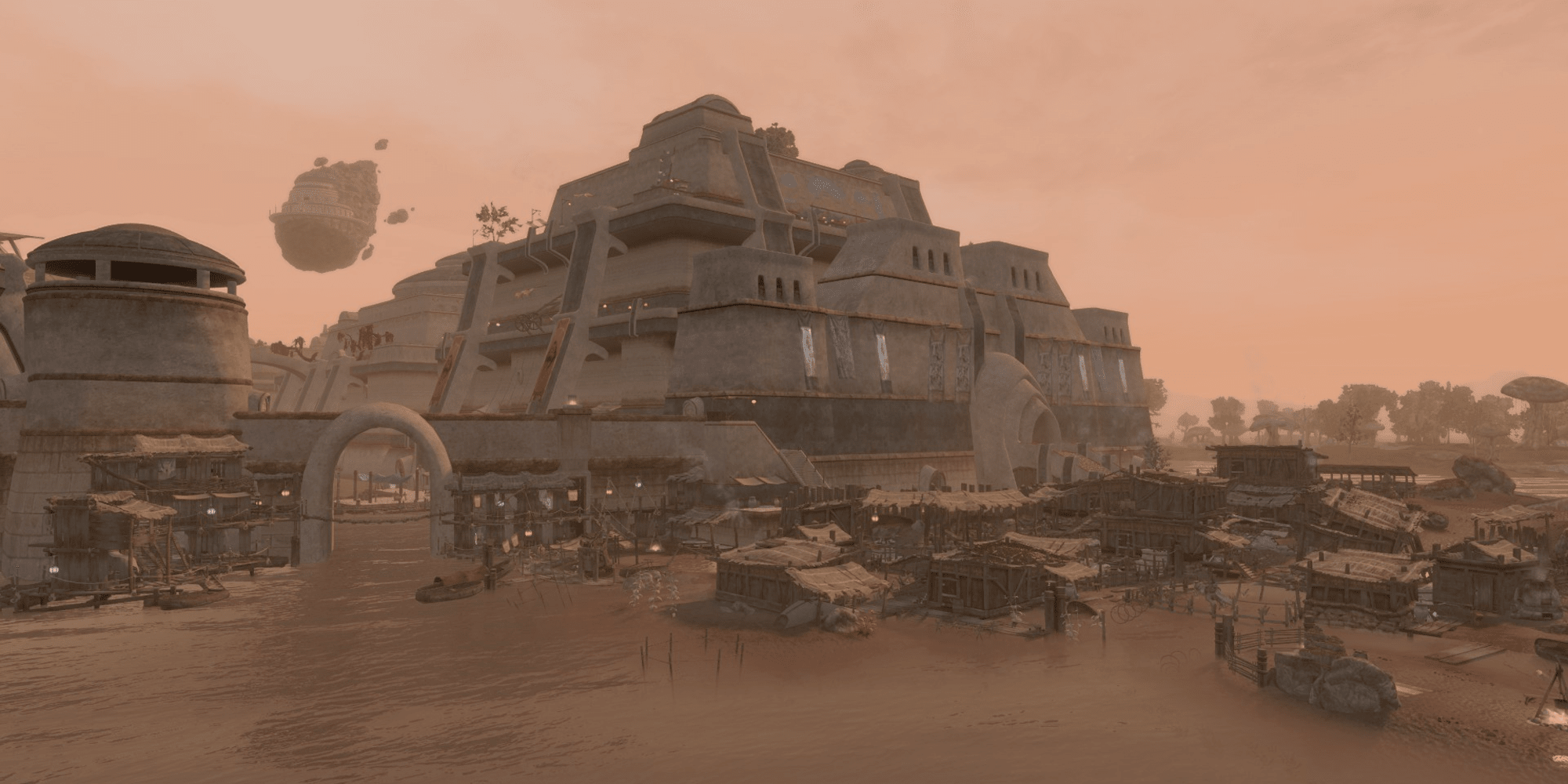 The highly anticipated total conversion mod combining Skyrim and Morrowind, appropriately enough called Skywind, has just received more than 20 minutes of new gameplay footage, much to the excitement of potential players and just in time to celebrate Morrowind turning 21 today. The mod has been a work in progress for well over a decade by a team of developers who have been meticulously recreating Morrowind using the Skyrim engine. The practically countless fans of The Elder Scrolls have been eagerly awaiting the release of this particular mod, but despite fairly frequent progress updates filled with plenty of details, Skywind does in fact not yet have anything close to a firm release date.
The developer behind Skywind, The Elder Scroll Renewal Project, recently released a substantial amount of new gameplay footage from the upcoming mod showcasing a complete quest from start to finish, Necromancer in Mawia. This takes place in Molag Amur, tasking the player with finding a rogue necromancer named Delvam Andarys. According to the official description on YouTube, "Necromancer in Mawia follows the player as they act as an agent of the Tribunal Temple in the ash-choked region of Molag Amur. The mission is straight out of Morrowind and should feel familiar to players of the original game, while also showcasing reimagined assets, creative level design ideas, and more immersive dialogue and scripted sequences."
RELATED: The 24 Biggest Open-Worlds In RPG Video Games Ever, From Smallest To Largest
The video shows off some of the most unique features in Skywind such as the much loved magic spells Water Walking and Slowfall. The trailer also includes a couple of combat sequences against Nix-Hounds, Clannfear, and a Bonewalker. The mechanics are similar in many ways to those of Skyrim, but include some characteristic weapons like spears and crossbows. The Elder Scroll Renewal Project plans to introduce more such features like a modular armor system, redone skill tree, and of course custom spells.
window.arrayOfEmbeds["64DdkXNB1C4"] = {'youtube' : '"<iframe allow="accelerometer; autoplay; encrypted-media; gyroscope; picture-in-picture" allowfullscreen="" frameborder="0" height="315" src="https://www.youtube.com/embed/64DdkXNB1C4" width="560"></iframe>"'}; window.arrayOfEmbedScripts["youtube"] = "null";
This brand new trailer shows an impressive attention for detail, featuring a faithful recreation of the game world in Morrowind. Skywind also features revamped voice acting. "Every single line of dialogue in Skywind will be voice acted," The Elder Scroll Renewal Project explains on the official website for the mod. "We're adapting the Morrowind dialogue to flow a little more naturally. The bulk of dialogue is the same as Morrowind, just broken up into short segments." The team adds that "keywords will be linked up into actual conversation, with some minor dialogue edits to help conversational flow."
The Elder Scroll Renewal Project has been calling for more volunteer modders to help develop Skywind. Supposing that you're interested, the official website provides more information on how to get involved. "Skywind is a huge undertaking with lofty quality standards and every single person involved is a volunteer working in their spare time," the developer points out in the official description of the recently released trailer. "The team has roles available for people of all skill sets and levels."
NEXT: Help, I'm Drowning In Good Content
Source: www.thegamer.com