Guides
MultiVersus: Best Perks For Shaggy
The food-loving best friend of Scooby-doo and one of the members of the iconic Mystery Inc. makes his way to the exciting, mayhem-filled world of MultiVersus. Shaggy is tall, slender, and timid by nature, but he is a force of reckoning in the game as he is capable of dishing out high amounts of damage and entering an empowered state with glowing eyes and a colored aura, allowing him to float.
Shaggy is one of the eight Bruiser champions in the game. His moves are easy to learn since they are straightforward abilities that deal devastating damage, making him a highly recommended character to learn and invest time mastering as a beginner.
RELATED: MultiVersus: Best Perks for Morty
Playstyle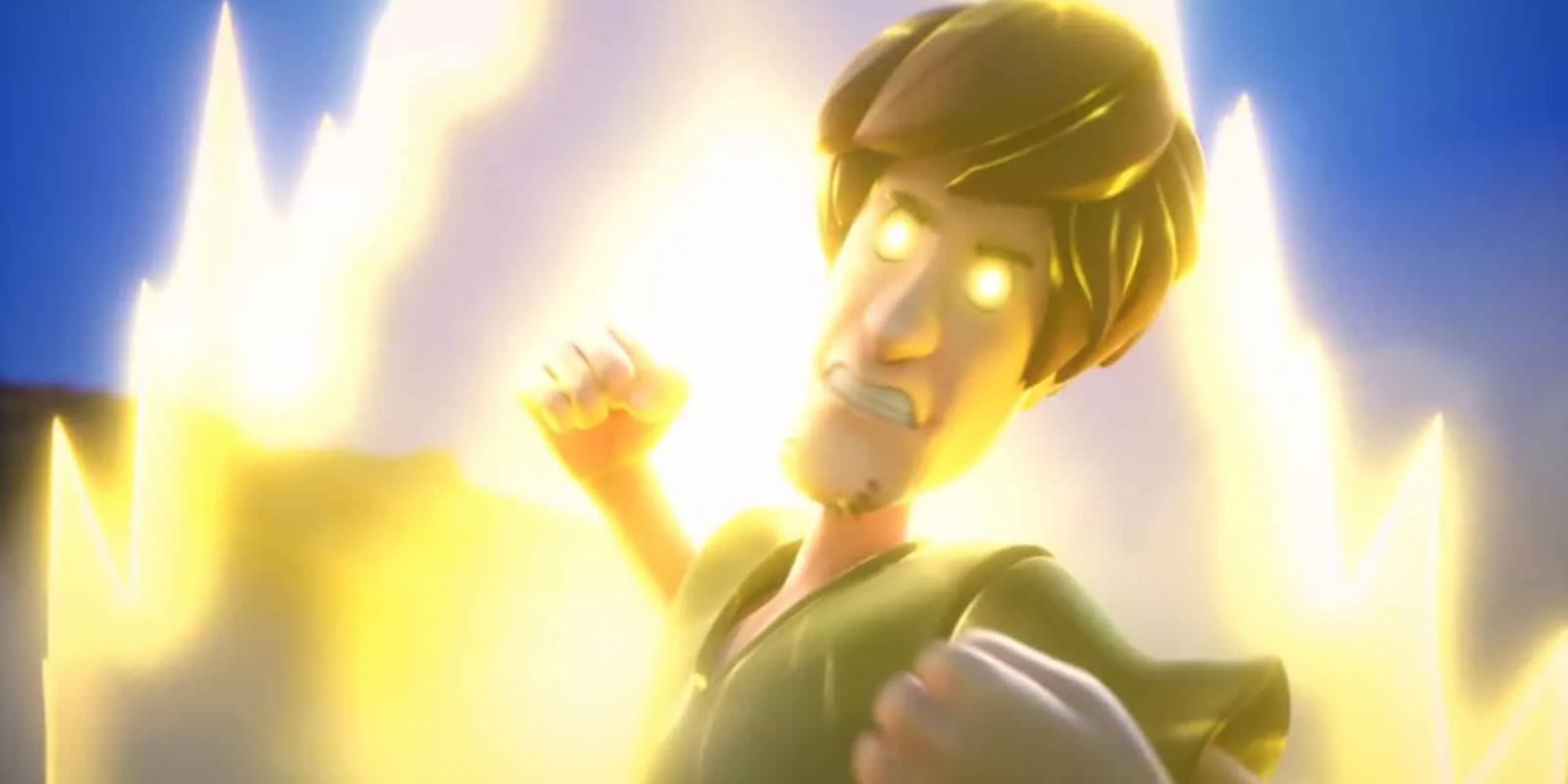 He is an ultra instinct fighter that excels horizontally with devastating damage to those who are unlucky enough to fight him head-on. He has a mixture of armored abilities like his jab "knuckle sandwich," which is a charge-up attack that gives armor when charging, taking enemies by surprise with the sudden invulnerability, and armor-breaking abilities like his down-tilt "power stomp" that makes him a problem even to enemies like Superman and Wonderwoman.
Champions like Steven Universe, Wonderwoman, and Superman, who have a lot of shields and health, are still decimated by Shaggy's armor-penetrating moves. Shaggy wants to get up close and personal and really duke it out with enemies. Due to the nature of the Bruiser class, players have a harder time knocking out Shaggy as he can reach higher damage percentages whilst playing fearlessly, making him a frustrating matchup to any character. One of the best things about him is his knockout potential from lower health percentages, especially when fighting off the platform.
When Shaggy fully charges his neutral-special ability, "Zoinks," he is infused with rage granting him bonus damage on his next attack. This move is essential because it gives Shaggy a new level of knockout potential and can be used to score a free kill even on enemies with healthy damage percentages with moves like his up-air attack "Flying Slack Smack," which is an uppercut ability or his down air attack "Get Down, Man" which is a ground pound.
Best Perks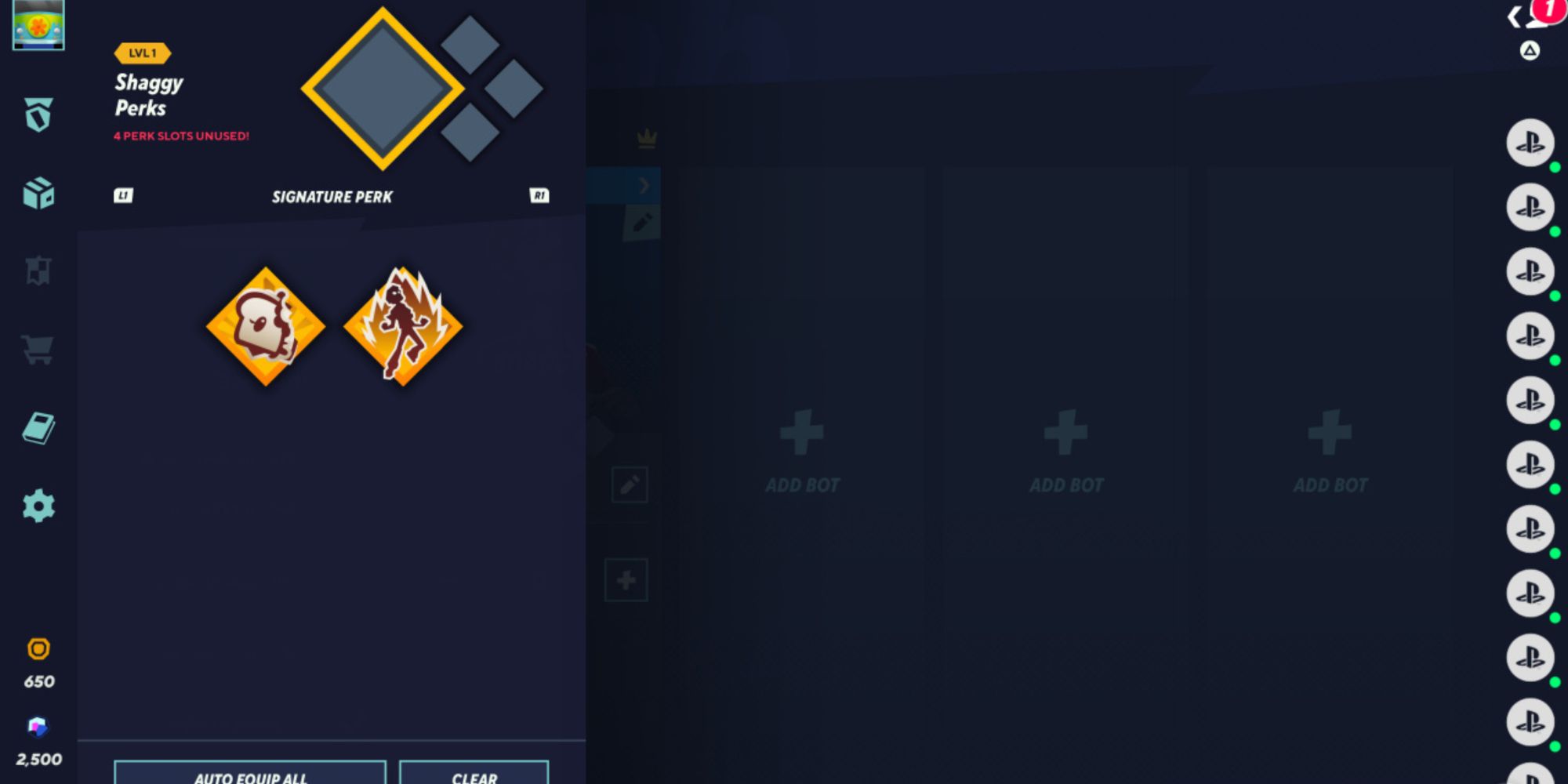 Shaggy is already a heavy hitter, so he isn't damage perk reliant since adding more will be redundant. He benefits more from utility and defense to round out his kit and accommodate for his weaknesses which are fast characters, characters that are slippery and ranged.
Even though Shaggy is a durable character, proper spacing, and tactics would go a long way in keeping him longer on the platform.
Using perks that give the team grey health like "Retaliation heavy" or perks that offer his teammates damage like "last stand" after getting to higher damage percentages could give you the edge in a 2v2 match.
One Last Zoinks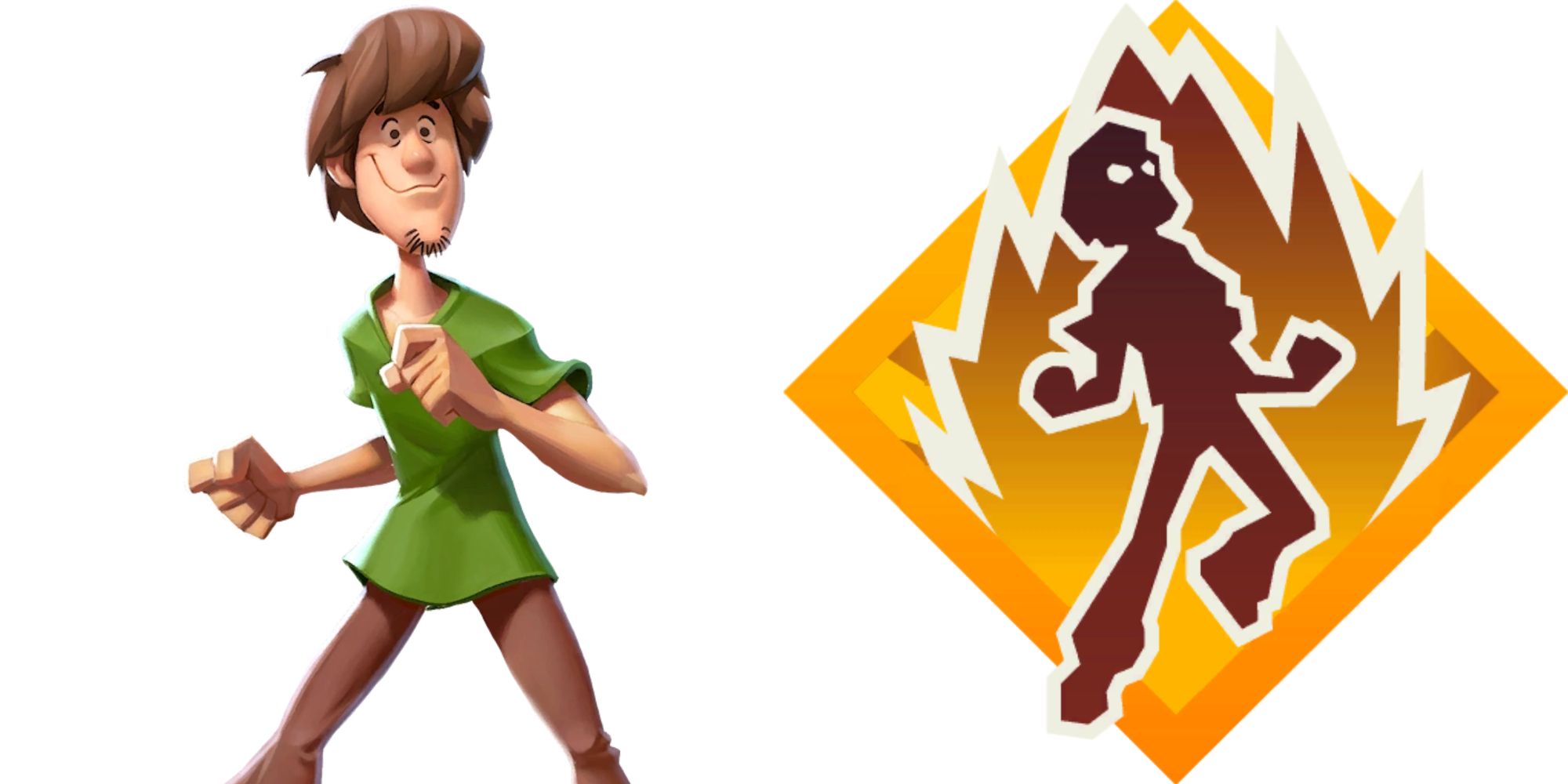 Perk Type: Signature.
How to Acquire: Unlocked after reaching Mastery level 8 on Shaggy.
Ability: Shaggy gets "enrage" after passing 100 damage.
Tips: Getting "enraged" requires Shaggy to fully charge his neutral special "Zoinks." It requires him to stay in place while he charges the ability, which leaves him vulnerable to any abilities while the ability charges.
Having a perk that gives him the most game-changing aspect of his kit while he receives a relatively average amount of damage for the bruiser class "100" is great to have, as it could catch unsuspecting players off-guard and get you a sneaky win.
RELATED: What NetherRealm's Next Fighting Game Can Learn From MultiVersus
Kryptonian Skin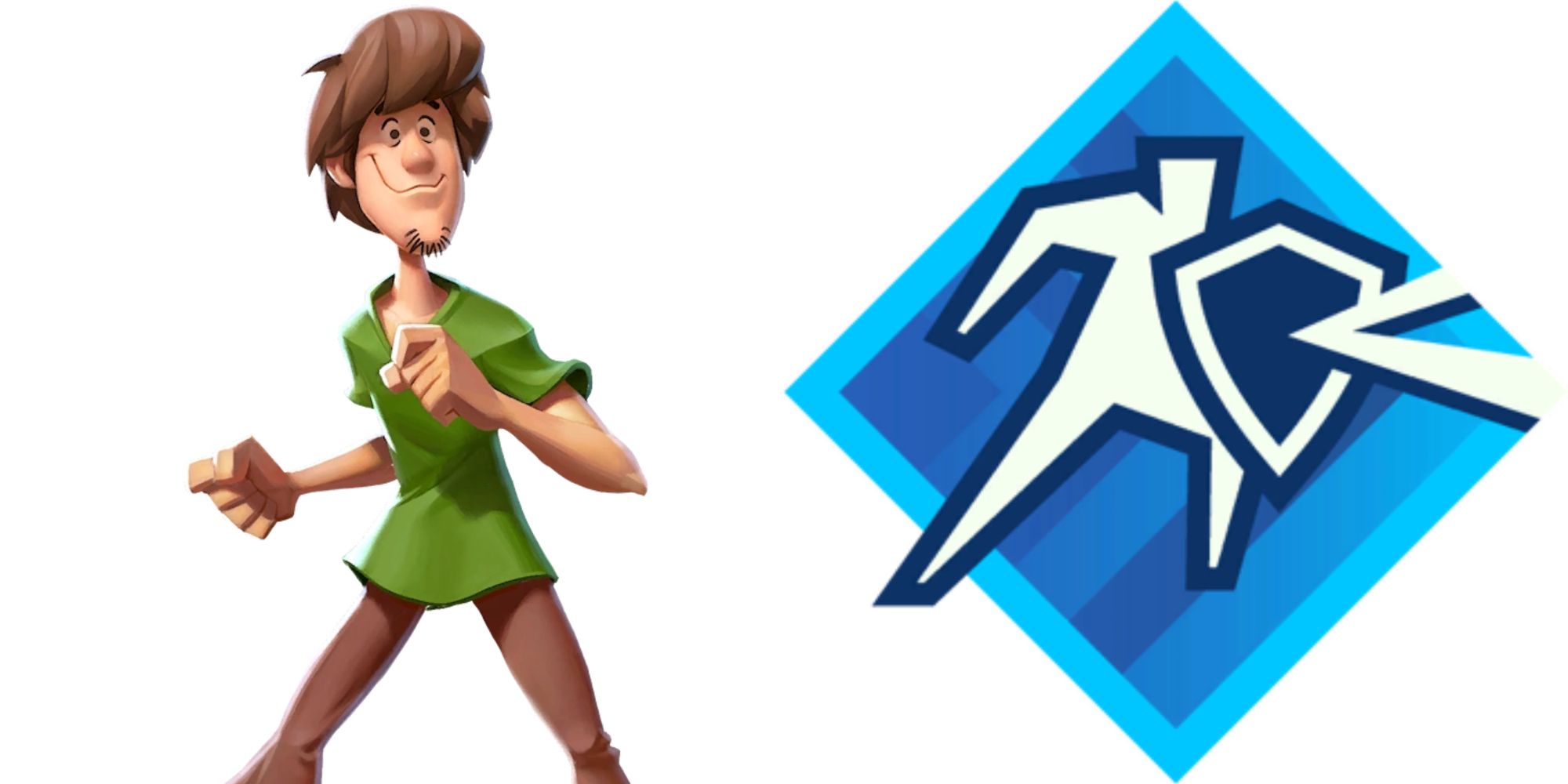 Perk Type: Defense.
How to Acquire: Unlocked after reaching Mastery Level 4 on Shaggy.
Ability: Your team receives 4% reduced incoming damage. The bonus is increased to 6% if an ally also selects this perk.
Tips: This perk gives bonus defense that could be beneficial against enemies that deal a lot of damage, like Finn or Arya Stark. Using it in 2v2 matches could also make your team more solid with the extra 6% defense.
Aerial Acrobat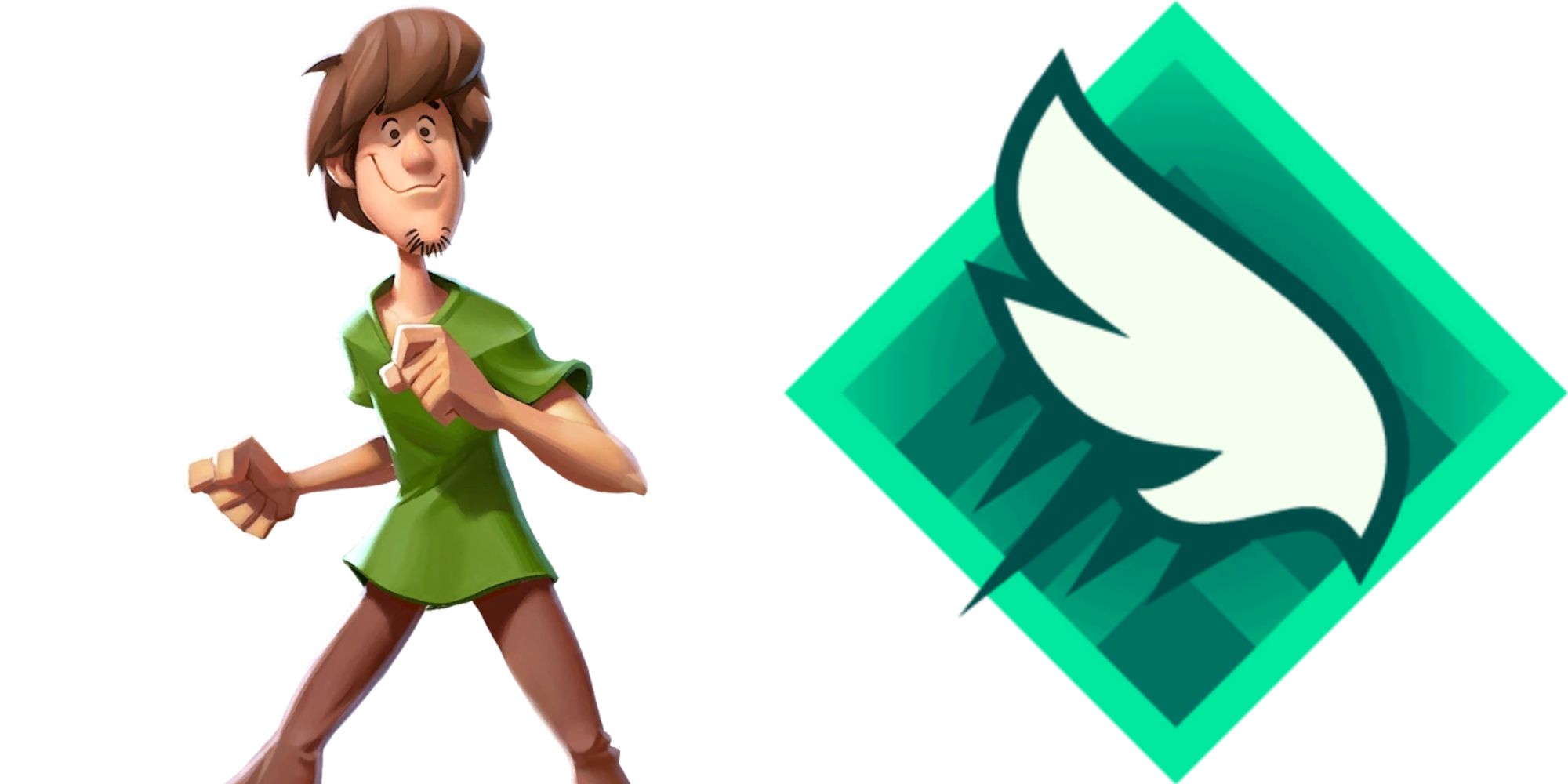 Perk Type: Utility.
How to Acquire: Unlocked after reaching mastery level 2 on Batman.
Ability: Your team receives 10% increased air acceleration. The bonus is increased to 20% if an ally also selects this perk.
Tips: Moves like Shaggy's "ChillerI Instinct Kick" are slow and predictable but heavily benefit from this perk.
Last Stand

Perk Type: Utility.
How to Acquire: Unlocked by reaching mastery level 7 on Shaggy.
Ability: Your Team gains 4% bonus damage upon reaching 100 damage. The bonus is granted at 90 damage if an ally also selects this perk.
Tips: This perk guarantees damage after reaching 100 damage. It can be a good pair with "One Last Zoinks," making him reach an insane power level simply by taking damage. It can be beneficial to take when Shaggy is paired with a tank or Bruiser champion, as they can't be easily punished even after reaching higher numbers.
Triple Jump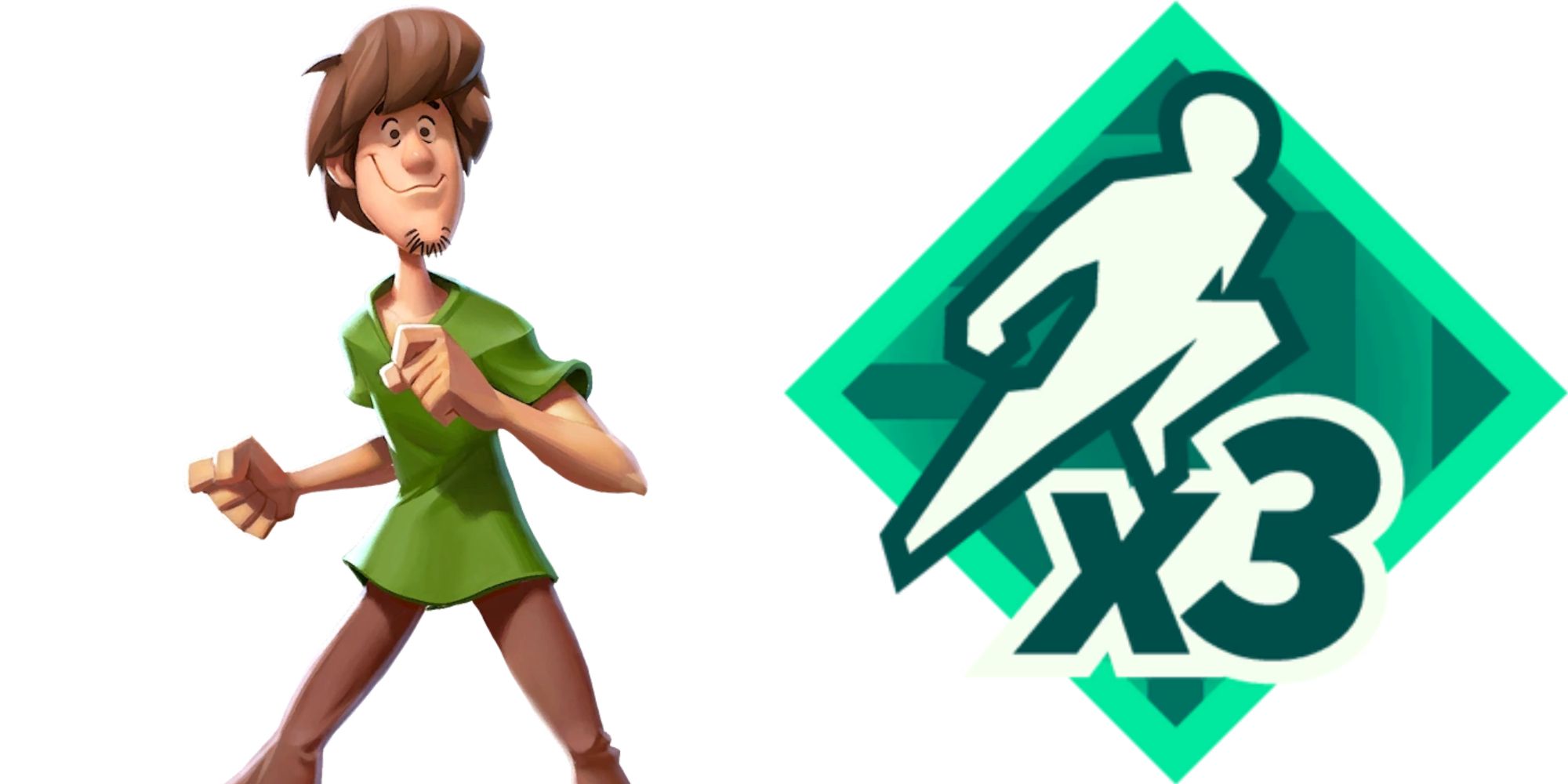 Perk Type: Utility.
How to Acquire: Unlocked by reaching mastery level 2 on Superman.
Ability: Your team gains an extra jump after hitting an enemy. If an ally also selects this perk, your team always has an extra jump.
Tips: Having an extra jump is always beneficial, even more so for Shaggy. It gives Shaggy increased juggling and combo potential.
MultiVersus is available now on PC, PS4, PS5, Xbox One, and Xbox Series X/S.
MORE: MultiVersus: Best Perks For Superman
Read original article here: gamerant.com
News Summary:
MultiVersus: Best Perks For Shaggy
Check all news and articles from the latest GUIDES updates.
Please Subscribe us at Google News.
Denial of responsibility!
Egaxo
is an automatic aggregator around the global media. All the content are available free on Internet. We have just arranged it in one platform for educational purpose only. In each content, the hyperlink to the primary source is specified. All trademarks belong to their rightful owners, all materials to their authors. If you are the owner of the content and do not want us to publish your materials on our website, please contact us by email:
hl.footballs@gmail.com
The content will be deleted within 24 hours.