Gaming Tech
Prime Day PC deals 2023: Everything we expect to see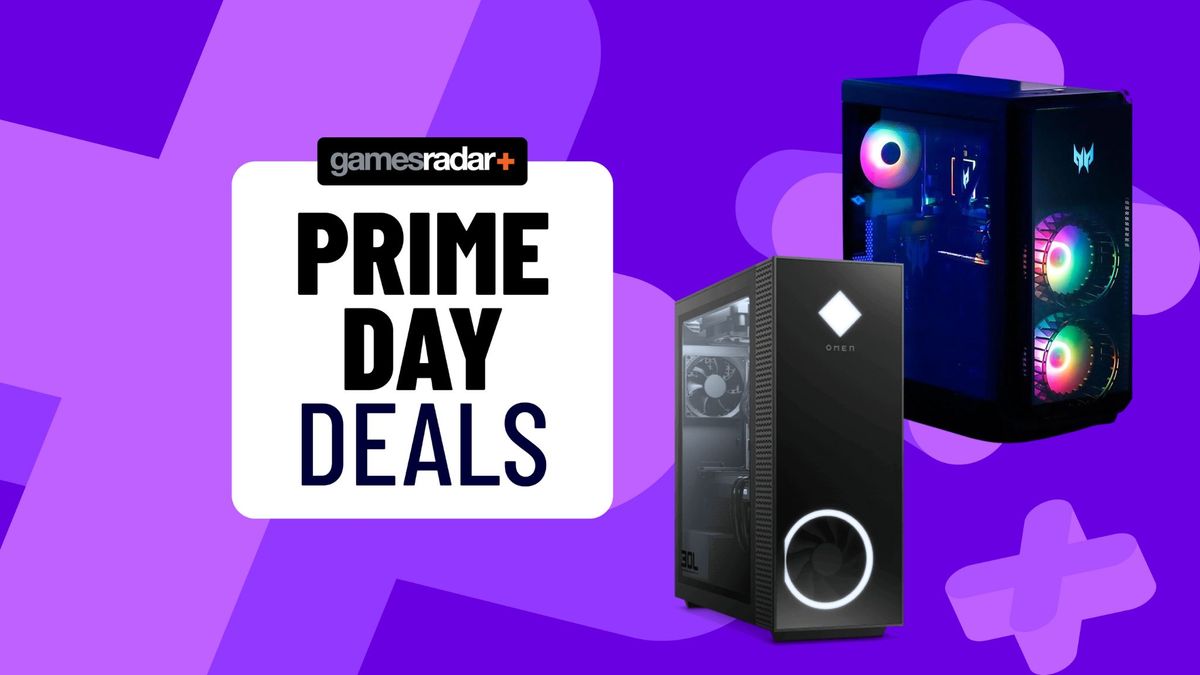 Amazon Prime Day PC deals are on their way, and they'll likely be your best chance to get gaming PCs on the cheap until November. Not only that, some beefy next-gen components might see their first real price drops too – if we're really lucky. Outside of Black Friday, we saw some of the biggest discounts and best PC deals during 2022's two Prime Day events.
The landscape of the PC market has changed somewhat since last Summer, with new-gen CPUs and GPUs hitting the shelves, and both of those things creating a larger demand for DDR5 RAM. What's more, continued low prices for SSDs have meant more and more people are updating their SATAs for M.2 sticks that are so much cheaper than they've been in previous years. 
But what does this mean for pre-built PCs? Well, using GPUs as an example, the RTX 30 series cards are still fairly pricey, so affording them separately isn't exactly advisable when the new Lovelace boards offer superior performance. Having said that, pre-built PCs that house the 30 series and 12th gen Intel CPUs (or their AMD equivalents) are becoming much better value. As manufacturing brands of the best gaming PCs try to get rid of their last-gen stock, we'd expect big things this Prime Day. Put it this way, it'll be much harder to grab a 30 series machine come Black Friday as new lower-end 40 series cards will likely rule the roost, so Prime Day is one to watch. 
Either way, Prime Day gaming deals are sure to be exciting in 2023, and even if Amazon isn't typically the go-to retailer for the best cheap gaming PC deals, other vendors like Newegg and Best Buy will likely want to compete, and that could bring about some of the best PC deals we'll see this year. In our opinion, this is an event to keep your eyes on if you're thinking of upgrading your gaming rig.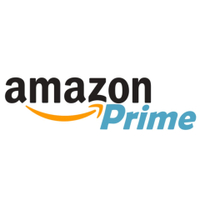 (opens in new tab)
Amazon Prime | 30-day free trial (opens in new tab)
Of course, you will need an Amazon Prime membership in order to benefit from this year's sale but the retailer regularly offers free trials to get as many of us in the door as possible. We'd recommend waiting a little while to grab this 30-day trial, as we're still a ways off from the event itself. Nonetheless, a Prime membership will ensure you're covered.
When will Prime Day PC deals begin?
Although it hasn't been officially confirmed, we'd expect Prime Day 2023 to be July 12 and 13 based on last year. While there were two Prime Day events in 2022, this was really only due to spending being down after the pandemic as different countries came out of restrictions in varying ways. We aren't expecting a second Prime Day in 2023, so July is when we're thinking we'll see deals kick off.
What to expect from Prime Day PC deals in 2023
As I touched upon above, the main discounts to look out for this Prime Day will most likely be any prebuilt PCs that house a 30 series GPU, or a 12th Gen Intel CPU. AMD builds are always good value, and since its new line of CPUs is some of the best you get can get for gaming, we'd be willing to bet there will be some last-gen Ryzen processors making their way into the best Prime Day PC deals this Summer. 
We can't be sure what gaming PCs will go on sale, but we'd be willing to bet that Acer's Predator Orions, Alienware's Auroras, and HP's Omen builds will all be likely suspects. Of course, budget brands are always some of the most viable when it comes to these big sales events. PCs from iBUYPOWER and CyberPowerPC are great options to look out for. 
Obviously, the best place to find these deals will be on Amazon itself, but if Black Friday is anything to go by, competing retailers for prebuilt PCs are often ones to watch. Newegg and Best Buy in the US, eBuyer, Overclockers, and Scan in the UK – all of these are places to stay tuned to if you're on the hunt for an entirely new rig.
But how much should you be spending? Just like Black Friday, it should be possible to grab a substantial gaming PC for under, if not a little over a grand. I'd personally be aiming to spend no more than $850 on a gaming PC that has an RTX 3060 and a 12th Gen Intel Core i-5. Depending on storage and whatnot, that price would maybe fluctuate. 
On the middle to high-end, I'd look to get something with an RTX 3080 and a 12th Gen Intel Core i7/9 for around $1,500 – $1600. Then again, it's difficult to nail down prices for prebuilt gaming PCs since there's so much within a build that can affect the price.
In all honesty, Amazon usually isn't the best place to look for pre-configured gaming PCs. On the other hand, they can be a fantastic place to look for components, and this is actually where we'd expect to see the biggest price cuts. 
Speaking of, let's dive into components a bit more. Down below, I've outlined what I expect from each component market this Prime Day. You'll find examples of prices from last year's sales down at the very bottom, as we've saved a few of the best deals in both the US and the UK from Prime Day 2022. Use that to get a gauge of how much you might need to spend this year, but for more context around these prices, have a gander at the component summaries.
Prime Day graphics card deals
I'd be fairly surprised if we saw any of the new 40 series GPUs from Nvidia come down majorly in price for Prime Day, especially when the lower-end cards like the 4060 Ti and 4060 are bound to release around that July window. Having said that, I can't wait to get an alert email from Camel Camel Camel on July 12 telling me the price of the RTX 4090 has dropped on Amazon, albeit by one measly US dollar. 
As I mentioned earlier, I'd say the best graphics cards to watch are the last-gen ones. The 30 Series might have some deep cuts, although I don't know how many folks will want to jump at the chance of buying an RTX 3060 Ti so close to the 4070 and 4060 Ti's release. If you aren't interested in Nvidia's latest models, the 30 series is still as powerful as ever, and Prime Day 2023 might be the best time to grab one at a low price before they become a rarer item on the shelves.
Given that discrete GPU sales are down year-on-year the world over, I'd be willing to bet that the third-party manufacturers that have their own variants of Nvidia GPUs will take Prime Day as a great opportunity to shift as many units as possible, and low prices will be the way to do that. I wouldn't aim to spend more on an RTX 3060 Ti than about £380, although that advice is hard to nail down before we know the price of the upcoming RTX 4060.
For me personally, the biggest discounts to look for are from AMD's Radeon RX 6000 GPUs. AMD has continued to be a thorn in Nvidia's paw for the last six months, most recently cutting the price of the RX 6800 to $469 right as the RTX 4070 launched at $599. This July, I'd look to catch that card at an even lower price. If I come across it, I'll be sure to update this page. 
Although the rumored RX 7800 and 7800 XT cards are seemingly gearing up for release, I'd be willing to bet that GPUs made by the red team will be a worthy purchase come Prime Day. Like the 40 series, I definitely wouldn't expect to see a price drop from the AMD Radeon RX 7900 XT or Radeon RX 7900 XTX, although, stranger things have happened. 
Prime Day CPU deals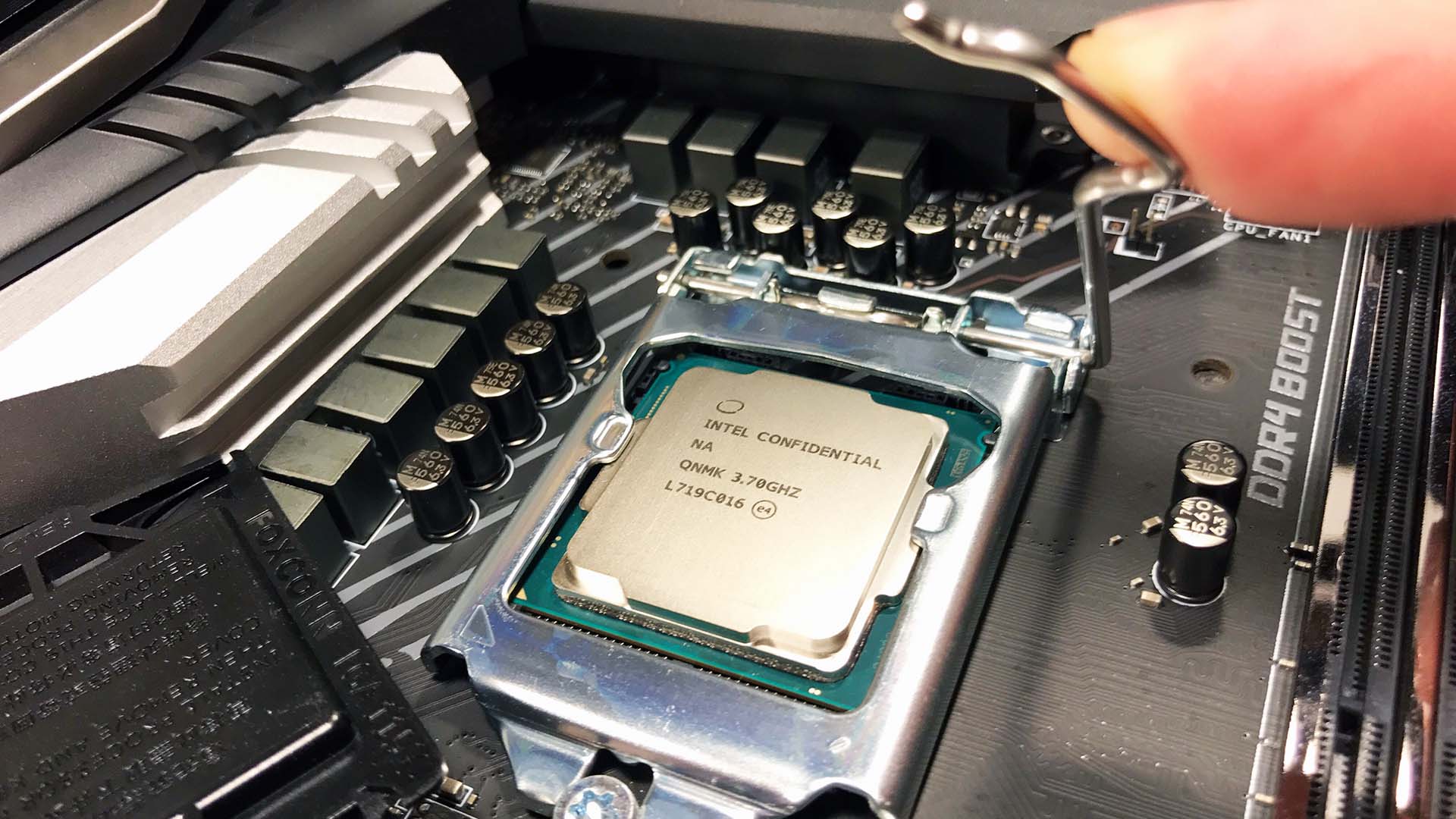 In a similar way, we'd expect the best CPUs for gaming from the last generation to drop in price significantly. Intel's 12th Gen and AMD's Ryzen 5000 Series are already a lot more affordable than they used to be, but with Prime Day PC deals being a great time to shift some units, I'd expect some big competitive plays by AMD especially. 
Particularly during Black Friday, we saw the likes of the Intel Core i5-12600K, which is our favorite last-gen gaming processor for most people, come down in price to £170. It's currently discounted on Amazon in the UK to £152, so Prime Day could see it drop to the likes of £130, if we're lucky.
i5 and Ryzen 5 CPUs in particular can offer great value for gaming, so these are ones I'd look out for if you're looking to upgrade from an 11th Gen brain, for example. Obviously, just make sure your motherboard is compatible if you do buy a new processor. 
In regards to new-gen CPUs, AMD's Ryzen 7000 series has been making waves with reviewers and influencers as the best CPUS for gamers, particularly when it comes to the X3D models. These are undoubtedly the gold standard at the moment, and although I wouldn't expect to see them reduced by much in July, it might be something to keep an eye on. I know I will.
Prime Day RAM deals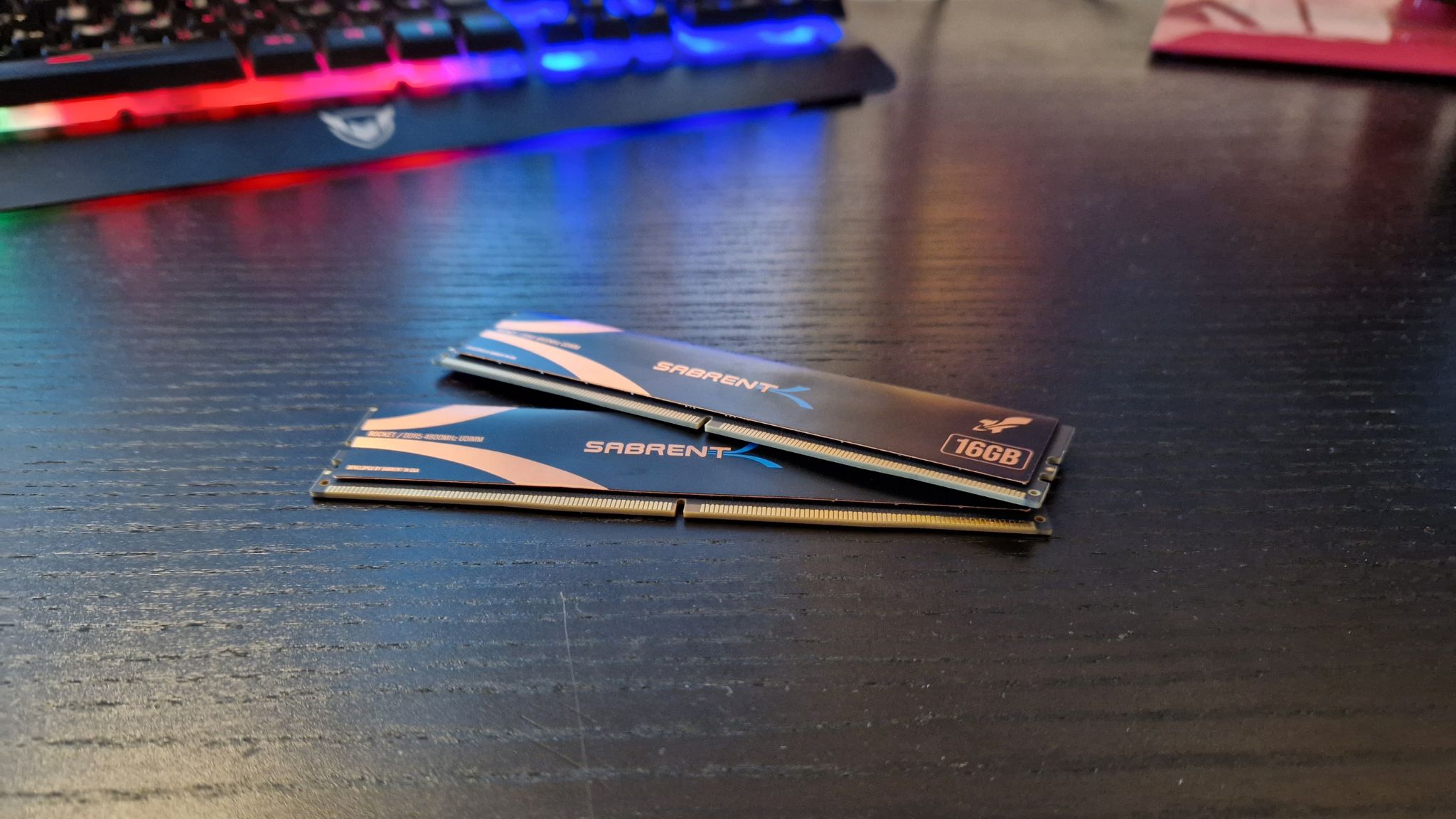 Right – it's been long enough. It's time DDR5 saw some more discounts! DDR4 is still the most commonly used, and if you're going to upgrade to a previous-gen GPU or CPU, you might not have a need for DDR5 yet. Keep in mind that for DDR5, you'll need at least a 12th Gen CPU, and a compatible motherboard. 
However, if you do have a DDR5 motherboard, the way to get the most out of your 12th Gen CPU is to shoot for DDR5 RAM. We did see a few discounts on DDR5 during Black Friday, with Kingston Fury Beast DDR5 coming down to £77 in the UK at BOX, and other models coming to around the $100 mark in the US. I'd be willing to bet that with more people upgrading to the latest CPUs, we might well see some more DDR5 discounts when Prime Day PC deals arrive. 
If you'd like to upgrade your DDR4, Prime Day will undoubtedly have some discounts in store for you. DDR4 was insanely affordable during Black Friday in 2022, with some of the best RAM for gaming going all the way down to around $90, with lesser sticks and kits going to around $50. DDR4 will likely be going very cheap during Prime Day, so keep an eye out.
Prime Day SSD deals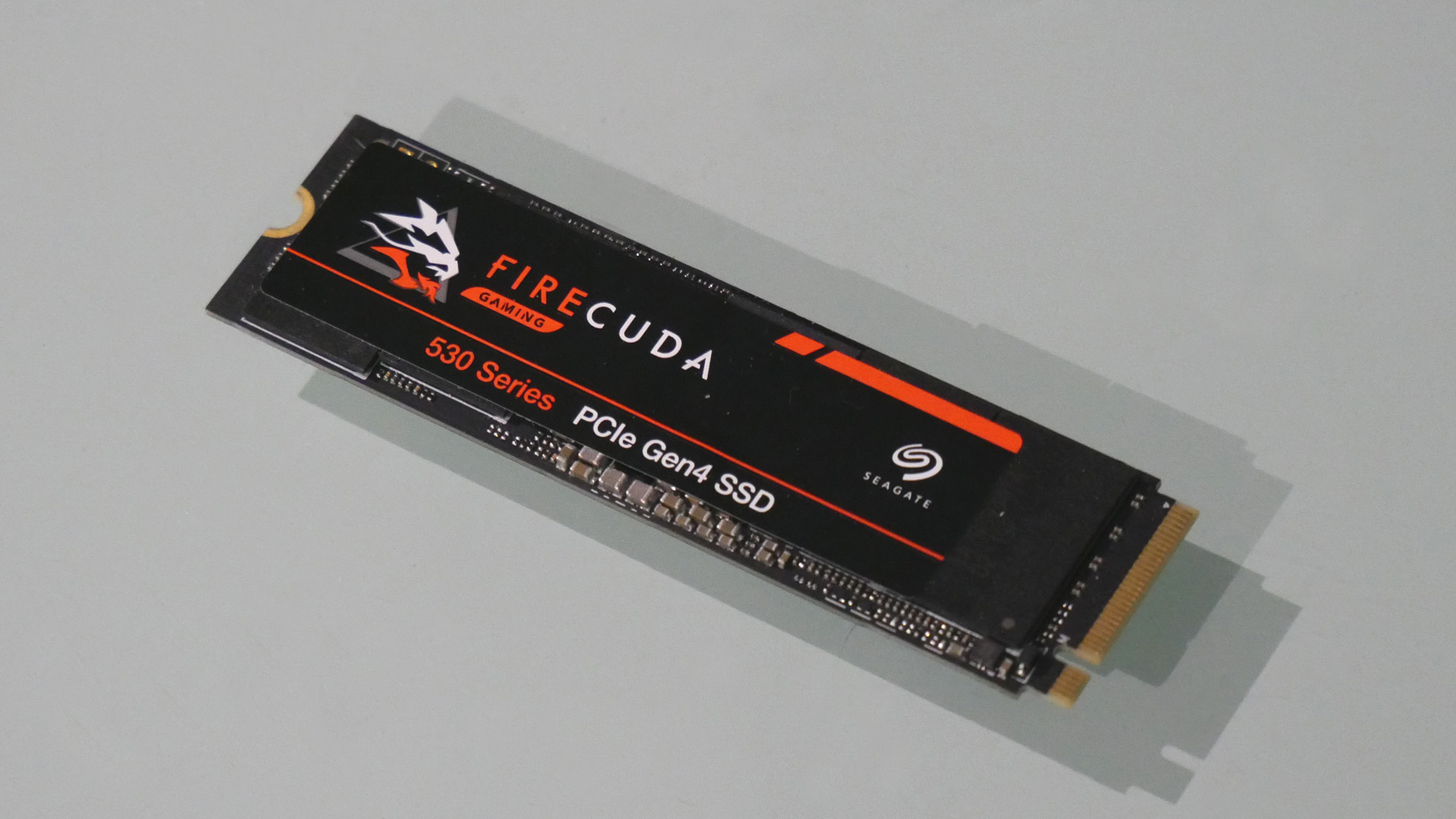 If you haven't been following storage prices from the last year, you'll be glad to know that SSD as a commodity is currently enjoying a sustained period of low prices. This means you can get Gen 4, PCIe, NVMe SSDs for far more affordable prices than in the pandemic years, so if you're looking to boost your internal storage with the best SSD for gaming, Prime Day PC deals might bring about a good opportunity. 
Even when it comes to external storage, prices are in a great place. Typically we see internal and external models from Seagate, WD_Black, and Samsung go on offer every week at the moment, especially in the 1TB models. Buying up larger capacities like 2TB or more is where things usually stay quite pricey – and these are the drives I'd suggest looking out for during Prime Day. The best external hard drives are probably one of the most deals-prone technologies in any sales event on Amazon, but what people don't understand is that these are some of the few times we see 2TB and even 4TB models go on sale. 
For more bang for your buck this Prime Day, seek out larger capacities. For a Seagate FireCude 530, one of my personal favorite SSDs, I'd look to spend no more than £70 for 1TB, and £110 for 2TB. That price might change depending on what model you get (ie, with a heatsink or not), or if you get a model that has higher speeds than 5000MB/s.
Last year's best Prime Day PC deals in the US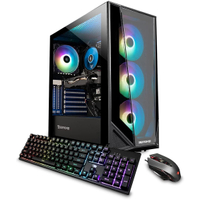 (opens in new tab)
iBuyPower Pro gaming PC | $1,150 $999 at Amazon
Save $150 – This was actually the lowest-ever price we've seen on this entry-level Turing machine, which features the still respectable RTX 2060 at the heart. This was a price we usually saw for RTX 3050 rigs, and you're getting more power overall here. Features: Intel Core i5-11400F, RTX 2060, 16GB RAM, 480GB SSD.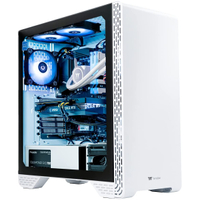 (opens in new tab)
Thermaltake Glacier 360 gaming PC| $1,700 $1,499.99 at Amazon
Save $200 – This is the lowest ever price that we had found on the Thermaltake Glacier 360 and an excellent rate on entry-level hardware from a premium builder. Features: AMD Ryzen 5 5600X, RTX 3060, 16GB RAM, 1TB NVMe SSD.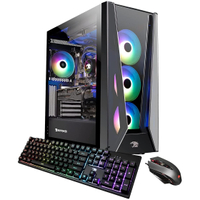 (opens in new tab)
iBuyPower Pro TraceMR | $3,000 $2,499.99 at Amazon
Save $500 – This is the deepest discount we had ever observed on the high-end iBuyPower Pro TraceMR equipped with what was then the latest from Nvidia and Intel. This Prime Day deal beat the previous historic cheapest rate by a full $72. Features: Intel Core i7-12700KF, RTX 3080 Ti, 16GB RAM, 1TB NVMe SSD.

Last year's best Prime Day PC deals in the UK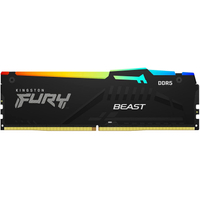 (opens in new tab)
Kingston Fury Beast DDR5 RGB 16GB 5600 MHz | £140 £120.99 at Amazon
This was actually the lowest ever price that we'd found on the Kingston Fury Beast DDR5 RGB 16GB 5600 MHz kit, and has remained one of the cheapest instances of a DDR5 discount. We'd expect a few of these kinds of deals this year.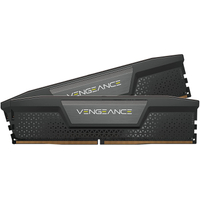 (opens in new tab)
Corsair Vengeance DDR5 32GB | £265 £219.99 at Amazon (opens in new tab)
This was one of the lowest prices that we'd found on the Corsair Vengeance DDR5 32GB memory module kit. Kits of this speed rarely sell at the £216 mark, so this was a great deal as far as RAM goes.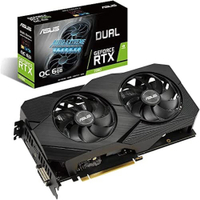 (opens in new tab)
Asus RTX 2060 OV Evo Edition | £369 £299.99 at Amazon (opens in new tab)
Save £70 – This was a great price on the Asus RTX 2060 OV Evo Edition which, despite being from the previous generation offers significantly improved performance over the cheapest Ampere card at a cheaper price than we typically see.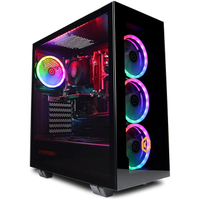 (opens in new tab)
CyberpowerPC Wyvern gaming PC | £666 £634.80 at Amazon (opens in new tab)
This was a great price on an entry-level gaming PC running the latest budget AMD Radeon GPU and a respectable processor at well under the £650 mark. Features: AMD Ryzen 5 4500, AMD Radeon RX 6500 XT 4GB, 8GB RAM, 500GB NVMe SSD.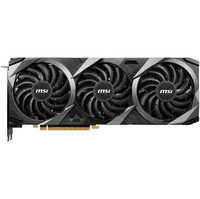 (opens in new tab)
MSI RTX 3080 Ti Ventus 3X | £1,400 £1,092.31 at Amazon (opens in new tab)
Save £308 – This was a great offer on the super powerful RTX 3080 Ti. While we saw this card selling at under the £1,000 mark on Prime Day itself, this was still a fantastic rate at under £1,100 here as well.
---
Peripherals are an important part of any PC gaming setup, so ensure you've got the best gaming keyboard, best gaming mouse, and best gaming desk at the helm, too. 
Source: www.gamesradar.com