News
Rare Yu-Gi-Oh! Card Sells For Record-Breaking $300,000 At Auction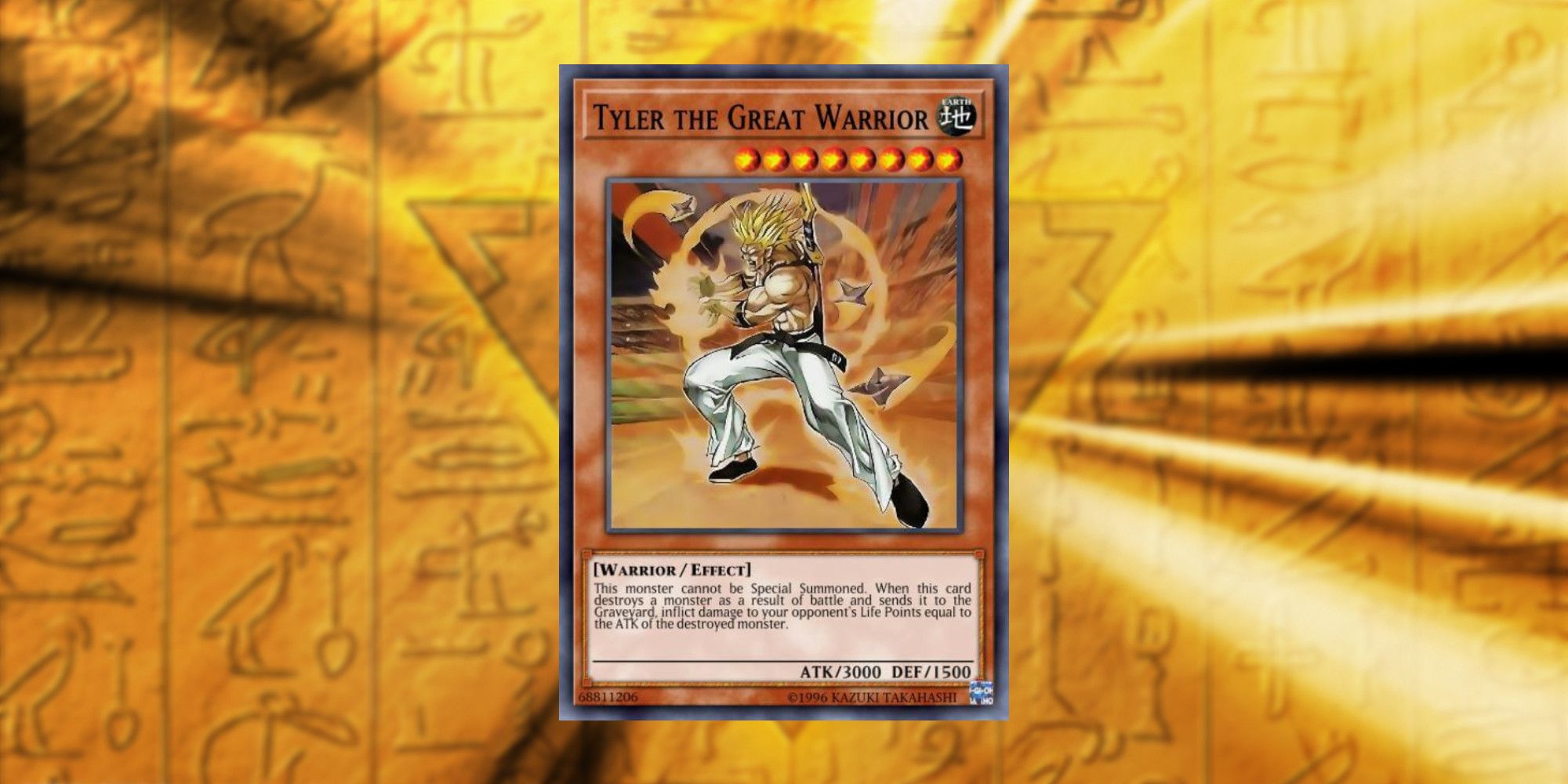 The prices certain rare trading cards have sold for in recent years has been astounding. If you have seen what a rare Charizard goes for in 2023, then many of you will have likely been rooting around in your parents' attics, hoping they threw your old Pokemon cards up there rather than tossing them out. Don't bother looking for this record-setting Yu-Gi-Oh card, though. It just sold for more than $300,000, and the reason it has become the most expensive Yu-Gi-Oh card ever is because only one of them exists.
We reported last month that the card would be going up for auction for the first time ever, and now Wargamer has confirmed the auction is over and Yu-Gi-Oh's Tyler the Great Warrior card sold for $311,211. A new Yu-Gi-Oh record and one that will be hard to beat as there doesn't appear to be a single Yu-Gi-Oh card rarer than this one. It's also a card collectors assumed would never be up for sale considering the reason for its creation.
RELATED: Yu-Gi-Oh!: The 6 Most Valuable Quarter Century Secret Rare Cards
Tyler the Great Warrior was created for Yu-Gi-Oh fan Tyler Gressle through the Make-A-Wish Foundation in 2005. Gressle had a rare form of liver cancer at the time. The card was created for him and modeled after his favorite Dragon Ball Z character, Future Trunks. An element of the card that makes it even more special and sought after. Gressle made a full recovery and has held onto the rarest Yu-Gi-Oh card on Earth until now, deciding to sell it and give his fellow Yu-Gi-Oh fans what they want.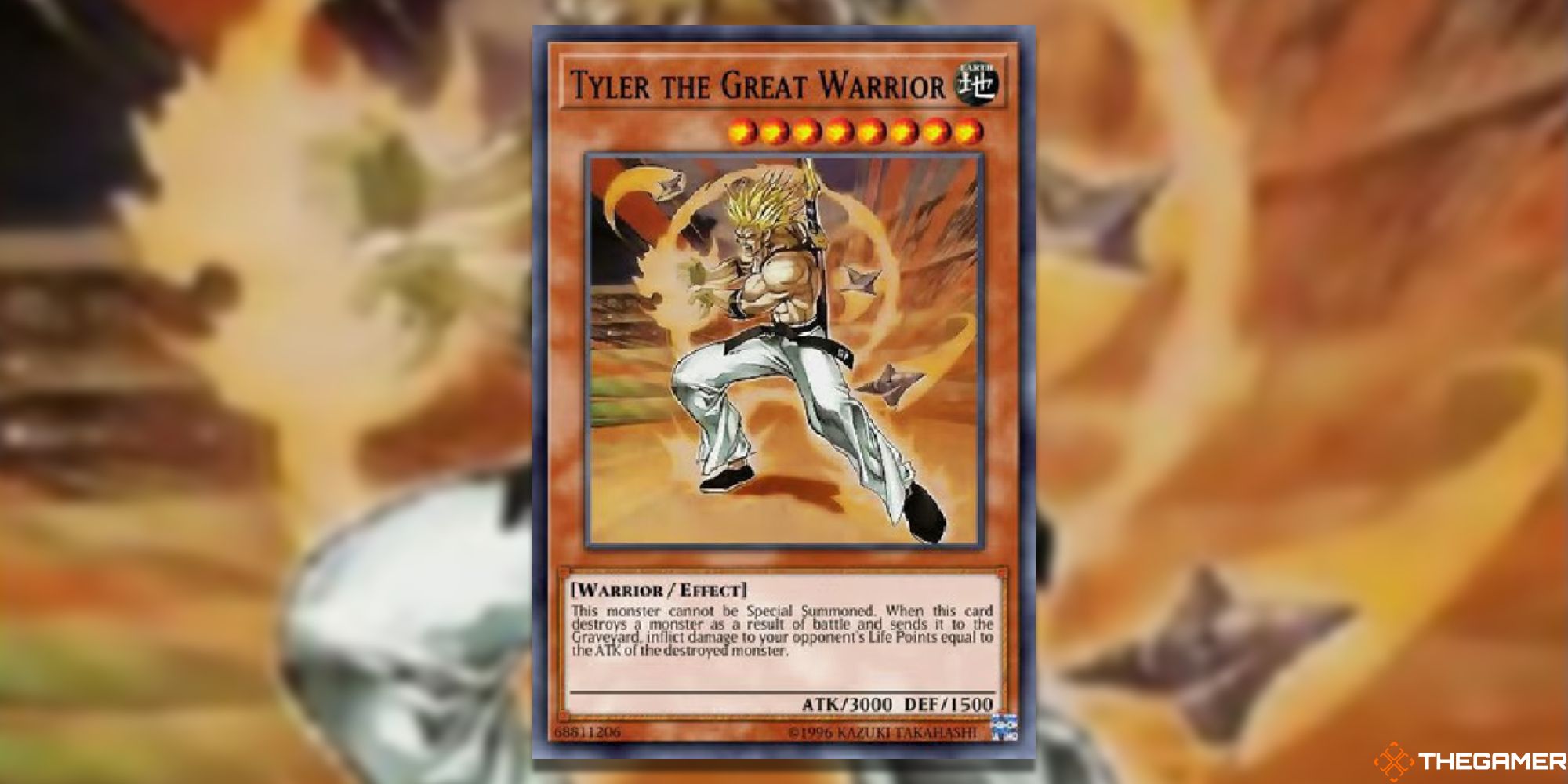 Don't worry, Gressle isn't in a situation where he desperately needs money and feels forced to sell a card he would prefer to keep. The Yu-Gi-Oh fan revealed when he announced that the card would be going up for auction that not only does he finally want to give the card to someone who desperately wants it for their collection, but he has reached a point in his life where he would like to start a family and set up his own business. The $300,000 his rare card wound up selling for will give its former owner the perfect platform on which to do that.
While only one person at a time will ever own it, Yu-Gi-Oh's Tyler the Great Warrior card wasn't nearly as hard to find as MTG's One Ring card will be. There will be a number of One Ring cards out there as a part of Magic's Lord of the Rings crossover, but there's a certain version of that card that is quite literally one of a kind, just like the ring itself. One MTG fan has issued a warrant for its discovery, offering $50,000 to the person who finds it if they'd be willing to scale a volcano with them a throw the card into its firey depths.
NEXT: Redfall Is The Latest Game To Feature Obnoxiously Chatty Player Characters
Source: www.thegamer.com