Indie studio Cococucumber's first voxel game was Riverbond, a co-op action RPG that earned mixed reviews from critics. It followed that up with Echo Generation, an RPG with serious Stranger Things vibes that was decidedly more well-received. The third and final game in Cococucumber's voxel trilogy is now upon us in the form of Ravenlok, an action-adventure game that is easily the developer's best work to date.
Ravenlok retains the 3D voxel graphics of Cococucumber's previous efforts, utilizing the distinct art style to great effect. Every inch of the game looks fantastic, from the brightly-lit farmhouse that players start in to the more fantastical world of Wonderland where the bulk of the adventure takes place. Ravenlok is a twist on the classic Alice in Wonderland tale, with the titular protagonist chosen to save the bizarre creatures living in Wonderland from the evil queen.
Combat in Ravenlok is basic as it gets. Early on, players get their hands on a sword and a shield, though since most enemies stand there and wait to get hit, the shield is fairly pointless. As players progress through the story, they unlock new abilities that expand their combat repertoire. There's never any real challenge to the fighting, so these special moves exist simply so players can defeat enemies faster.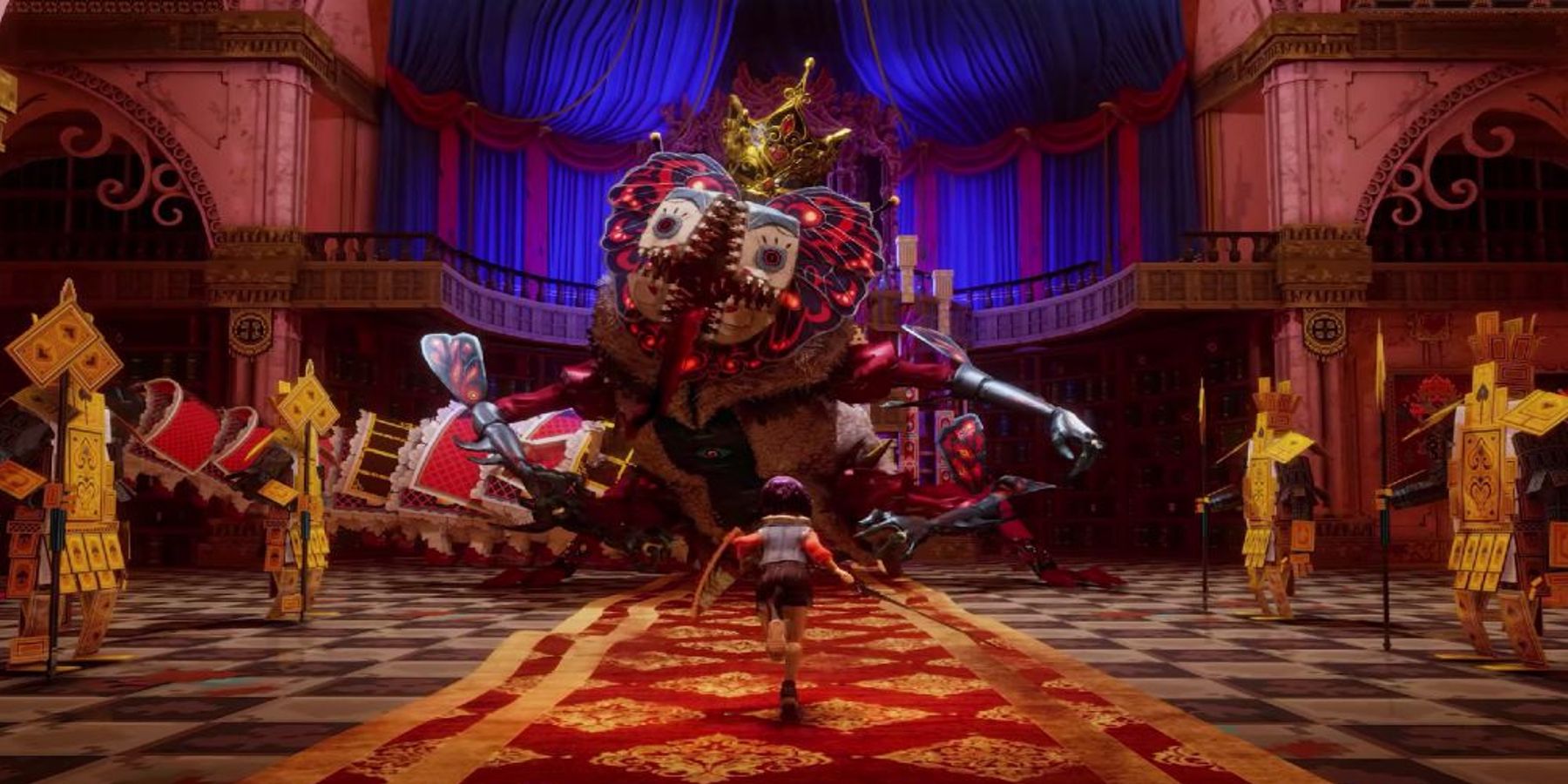 Ravenlok players get feathers for defeating enemies which can then be spent to upgrade one's stats, making things even easier. Since enemies respawn and the feather payouts are generous, players can cheese the whole game by moving back and forth between screens, farming enemies, and becoming unstoppable as a result. However, the game is so easy as it is that this isn't necessary in the slightest.
Ravenlok combat never really challenges the player, but that doesn't mean there isn't fun to be had with it. It works on a power fantasy level, making players feel unstoppable as they smack away the various monsters they come across during the course of their adventure. The boss fights are especially memorable, with eye-popping designs and beefier health bars that make it so players may actually need to stop and use a healing potion now and again.
The inventory system in Ravenlok is a bit odd. Instead of assigning healing potions to a single button press like many other games in the genre, Ravenlok pauses the action to bring up the potion menu. The same goes for whenever players decide to use bombs, which is a bit cumbersome. If an enemy is slightly out of range when attempting to use a bomb, a big black box pops up on the screen with a message about there being no valid target, and it lingers long enough to become annoying. Since bombs in Ravenlok don't do that much damage anyway, it's best to stick with the tried-and-true sword and shield for most battles in the game.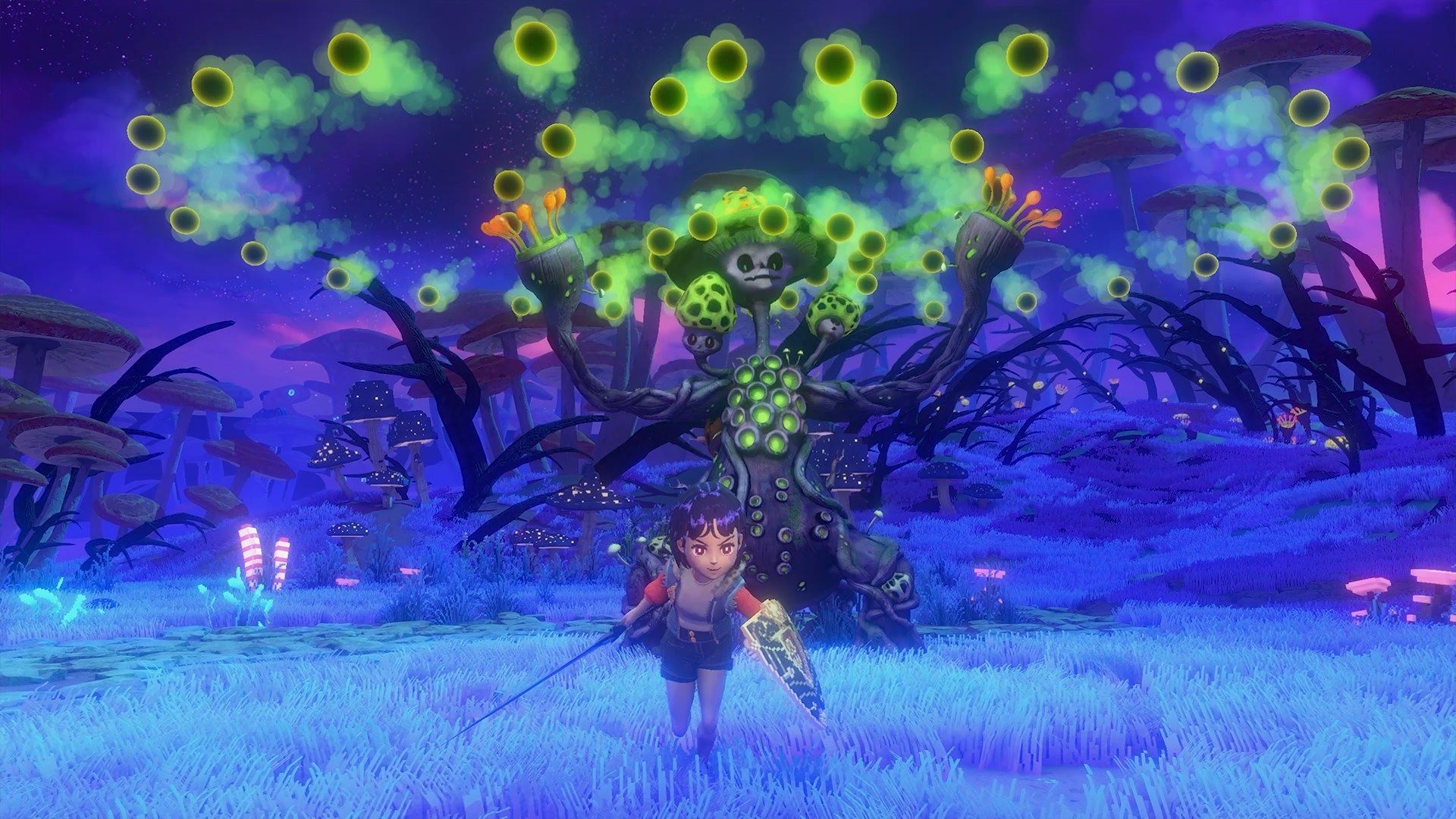 Luckily, combat isn't the main focus of Ravenlok. The game is mostly about completing quests and finding items that unlock new areas. Completing the quests and solving puzzles in the game is satisfying, even though they too are very easy and straightforward. There is nice variety in the quests, with one having players collecting teacups for the Mad Hatter, and another having them craft an acid bomb to break their way deeper into a mysterious laboratory. A couple of stealth sections are thrown into the mix as well, though players have to practically walk into the enemies to actually fail these segments.
Those looking for a stiff challenge aren't going to find it in Ravenlok, but that doesn't mean it's a bad game. On the contrary, Ravenlok is consistently entertaining from start to finish. The fact that Ravenlok is a day one Xbox Game Pass game is crucial, though, as not only is it very easy, but it's also extremely short. Players can get through the main story and mop up almost all the side content in about five hours. Some might take that as bad news, but this way Ravenlok is filler-free and never loses its momentum. It's short and sweet, the kind of game that's perfect to pick up and play through in one sitting to knock out an afternoon.
Honestly, the only major complaint about the game is the camera can be overly restrictive at times. For some reason, Ravenlok doesn't let players rotate the camera completely around, which can obscure one's vision during certain sections of the game. This is an annoyance for sure, but otherwise Ravenlok doesn't have much in the way of serious flaws. Things like its short length and easy difficulty may be deal-breakers for some, but others might enjoy having a game like this to play in a sea of titles that are ultra-tough or otherwise take hundreds of hours to get through all their content.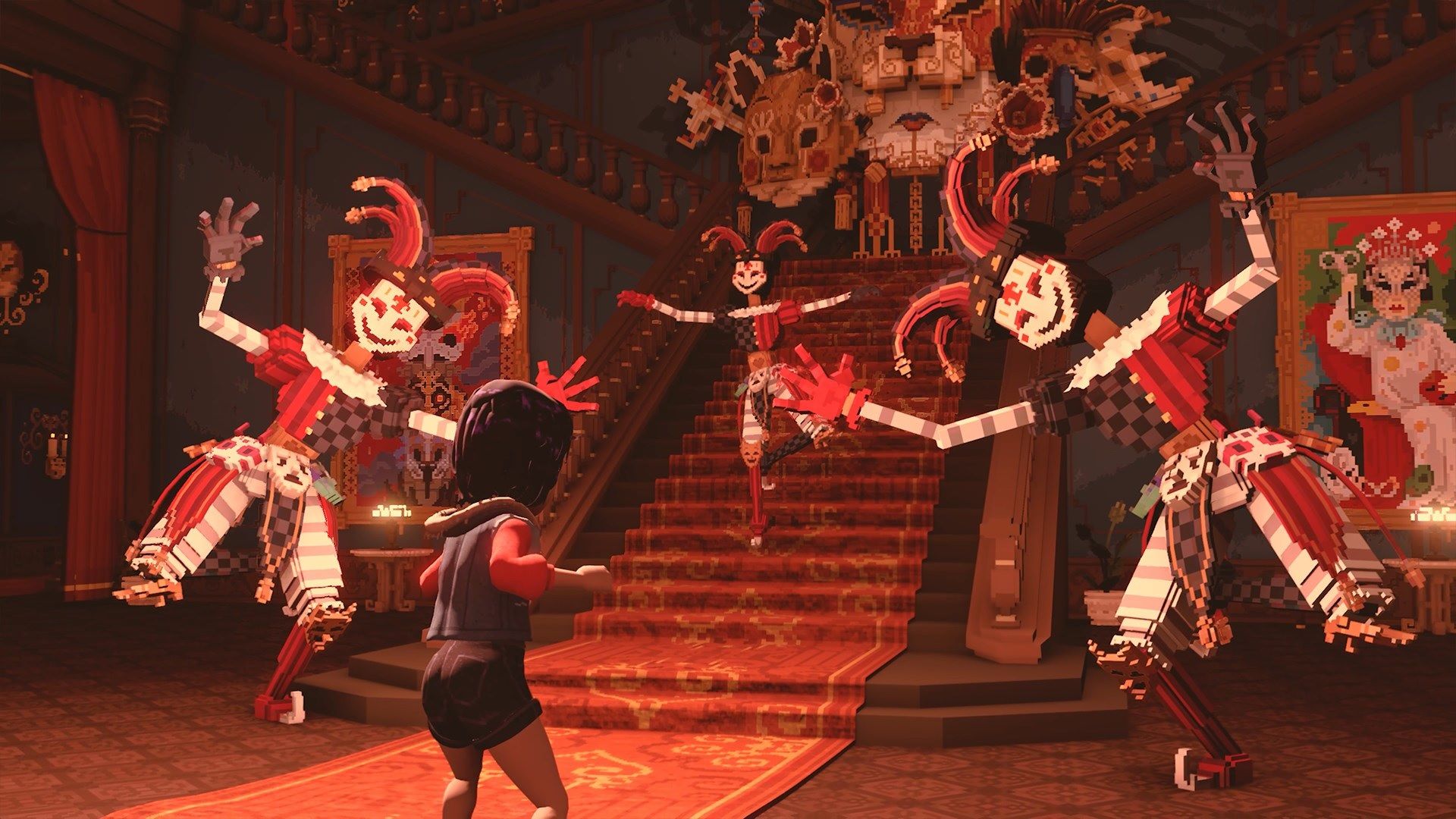 Achievement hunters especially will want to give Ravenlok a chance. Ravenlok hands out Xbox achievements like candy. In fact, it's possible to get three achievements within the first few seconds of starting the game. One for naming the character, another for petting the dog, and another for doing an emote. There's one sequence in the game where players get an achievement for defeating a boss, get another achievement for collecting the item they get after the boss, and then get a third achievement for watching the cutscene that happens after they leave the boss area. It's almost comical how often achievements pop up in Ravenlok, but if nothing else this means that the game is great to farm for the Xbox Game Pass achievement quests.
Ravenlok is not for hardcore gamers that want to invest hundreds of hours into their games or who are looking for a challenge. It's a short, sweet, easy game that's perfect for sitting back and relaxing or as a good starter game for kids. It's totally at home on Xbox Game Pass and subscribers shouldn't miss their opportunity to check it out.
Ravenlok launches May 4 for PC, Xbox One, and Xbox Series X. Game Rant was provided with an Xbox Series X code for this review.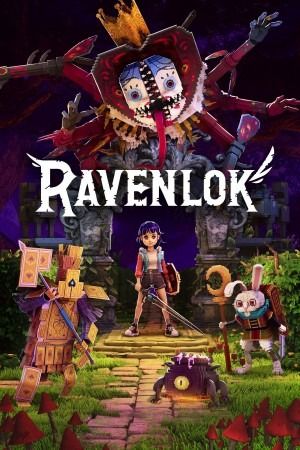 Ravenlok
Ravenlok is an action-adventure RPG where players embark on an action-packed fairytale adventure about a young heroine destined to fulfill a perilous prophecy.
Read original article here: gamerant.com
News Summary:
Ravenlok Review
Check all news and articles from the latest GAME REVIEWS updates.
Please Subscribe us at Google News.
Denial of responsibility!
Egaxo
is an automatic aggregator around the global media. All the content are available free on Internet. We have just arranged it in one platform for educational purpose only. In each content, the hyperlink to the primary source is specified. All trademarks belong to their rightful owners, all materials to their authors. If you are the owner of the content and do not want us to publish your materials on our website, please contact us by email:
hl.footballs@gmail.com
The content will be deleted within 24 hours.