In 2005, Capcom released the original Resident Evil 4 and completely changed the industry. Resident Evil 4's impact on gaming was felt for years to come, innovating and popularizing new third-person shooter mechanics that directly influenced some of the biggest names in the business while inspiring horror games to take a more action-oriented approach. Resident Evil 4 is easily one of the most influential games of all time, and many would argue that it holds up fine today and some may wonder if a Resident Evil 4 remake is even necessary. After playing the Resident Evil 4 remake for themselves, fans will find that Capcom has somehow made a near-perfect game even better.
The Resident Evil 4 remake follows in the footsteps of the other Resident Evil series remakes, boosting the graphics, adding quality-of-life features, and pushing things in a more serious direction. Whereas the original Resident Evil 4 hardly felt like a horror game at times, the Resident Evil 4 remake keeps itself firmly rooted in the horror genre while retaining the over-the-top action that made the original game a hit.
Resident Evil 4 wastes no time setting the horror mood with its atmospheric lighting and grotesque monster design. The original game looked great for its time, but the Resident Evil 4 remake takes the visuals to another level, offering more realistic character models, detailed environments, and a brisk frame rate that never falters. It looks as good, if not a slight cut above, the other recent Resident Evil remakes.
It's clear from the get-go that the Resident Evil 4 remake is going for a much darker tone. The parasite-infested enemies are downright relentless, constantly swarming Leon and hardly ever giving the player any time to breathe. Players will find themselves regularly expending all their ammo as they blast away the vicious hordes with whatever is available, creating a genuine sense of panic and intensity.
Once players have successfully cleared the area of any threats, they are free to loot corpses and nearby breakable crates for supplies. Besides finding healing items, treasure, and bullets, players can also collect gunpowder and resources that can be crafted into various ammo types and grenades. The merchant is back in the Resident Evil 4 Remake as well with an expanded inventory of wares, and so players will find themselves well-stocked in-between battles. Each blood-soaked encounter will leave players running on fumes again, creating a satisfying gameplay loop of stocking up, using it all to stay alive, and then stocking up again.
Combat in the Resident Evil 4 remake is brutal and far more dynamic than in the original. Leon can move and shoot this time, and while one might think that would make things easier, the enemies are deadlier and have more tricks up their sleeves to compensate. There's a greater focus on melee combat than before, with Leon able to parry attacks with his knife and even take out enemies from behind with stealth kills.
Players will find themselves relying on Leon's knife a lot more than they did in the original Resident Evil 4, but they will still be running through the game guns blazing most of the time. Leon has an extensive arsenal at his disposal, from his trusty handgun that's good for precision shots to shotguns that can literally blow enemies in half. It's basically nonstop adrenaline-fueled action from start to finish. Even when trying to solve puzzles or complete side quests, players have to deal with the threat of enemies around every corner.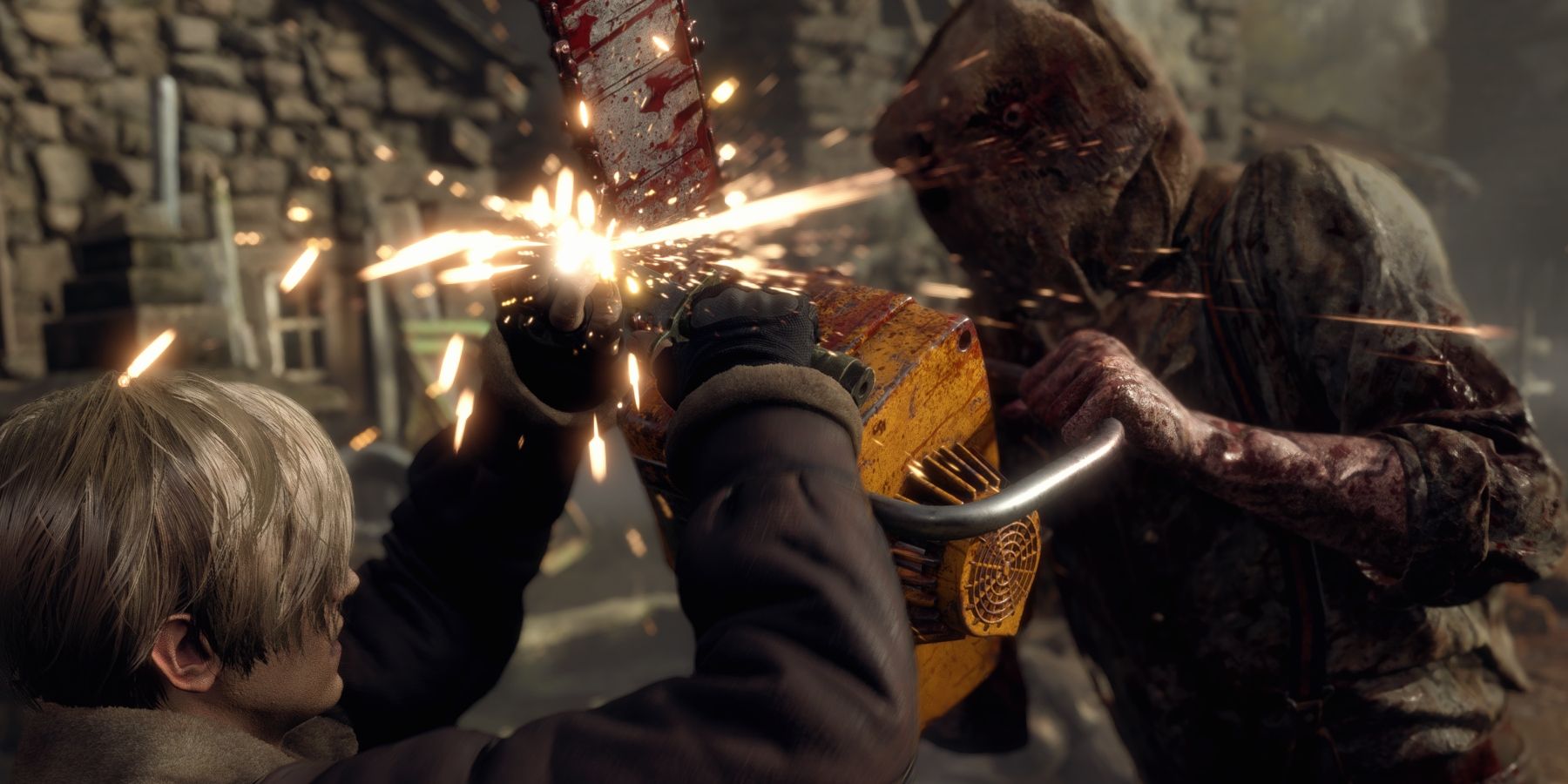 Some of Resident Evil 4 remake's puzzles should be familiar to those that played the original game, whereas others have been tweaked or are even brand new. Resident Evil 4 remake's story follows a similar approach, but with smart changes here and there. Leon still has plenty of corny one-liners and all the same big story beats still happen, but there are some new revelations for fans to discover, surprise changes, and more depth given to certain characters, particularly Luis.
Ashley has been changed in the Resident Evil 4 remake as well. The developers have managed to make keeping Ashley safe far less annoying than it was in the original game, though players still have to focus on defending her from potential threats. Ashley's presence lends a great deal of extra tension to certain sections of the game, as players have to deal with hordes of enemies all the while making sure she stays out of harm's way. Like in the original, players even take control of Ashley for a time, but this section is significantly revamped to be more of a pure horror experience, and it's one of the best changes in the remake.
Another change fans will appreciate in the Resident Evil 4 remake is the addition of side quests. Resident Evil 4 side quests can get fairly repetitive by the end of the game – several quests ask players to shoot blue medallions – but they still give added replay value and, in some cases, encourage players to more thoroughly explore areas they may have otherwise overlooked. Side quests reward players with spinels that can then be turned in to the merchant for special items, so they're definitely worth pursuing.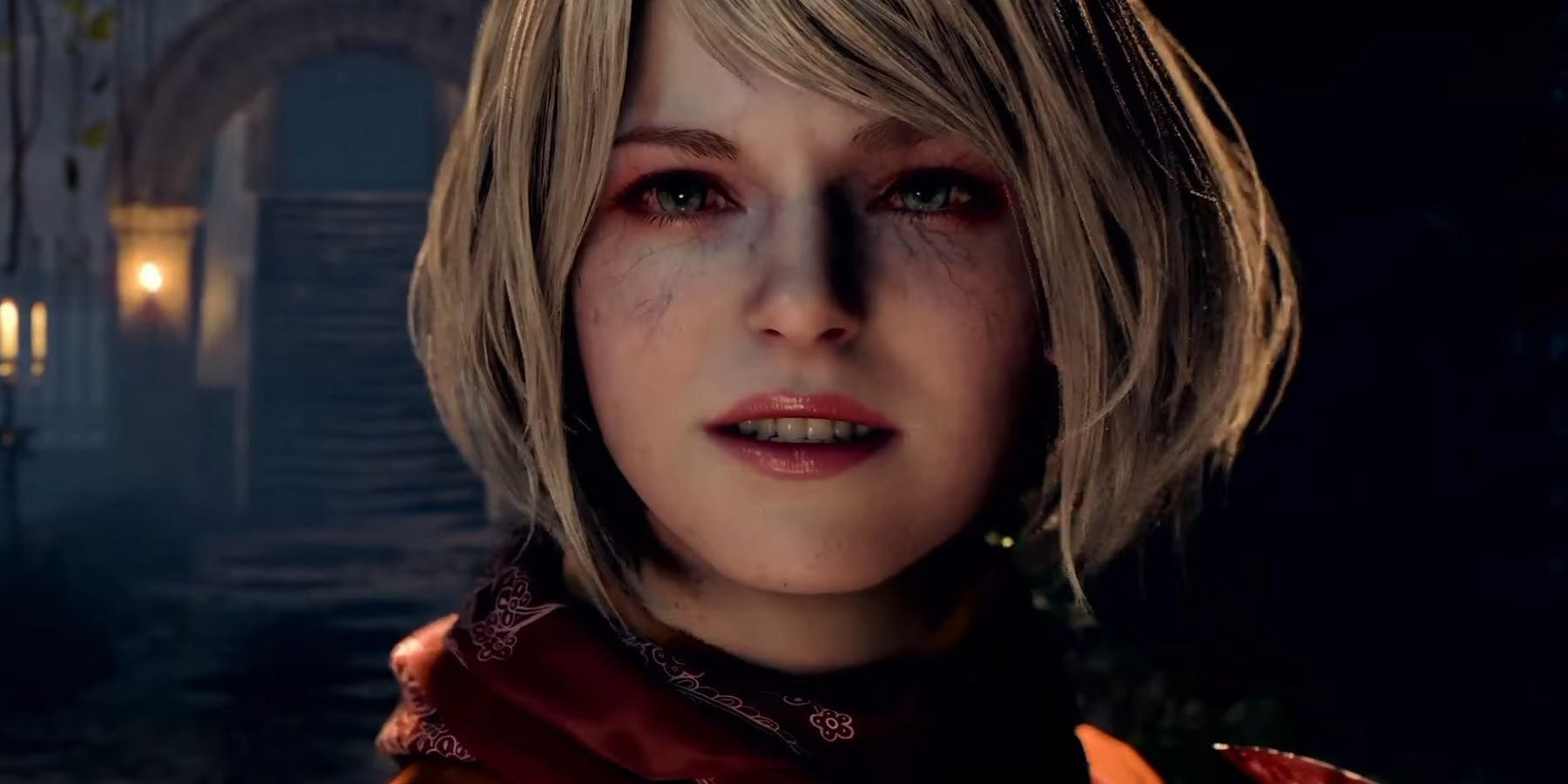 Despite how good the changes are, the sad truth is the Resident Evil 4 remake has less content than the GameCube version did back in 2005. Resident Evil 4's New Game+ adds a great deal of replay value to the game and the harder difficulties are fun to conquer, but it's incredibly disappointing to reach the end credits and realize that none of the bonus modes are there. The Resident Evil 4 remake doesn't have Assignment Ada, the Separate Ways campaign is nowhere to be found, and most egregiously of all, The Mercenaries mode isn't available at launch.
Mercenaries mode is coming to the Resident Evil 4 remake as part of a free post-launch content update at some point down the line, but there has been no word on when Assignment Ada or Separate Ways content may make their way to the game. It's entirely possible that they will be added for free like The Mercenaries, but it's also a distinct possibility that they will be released as paid DLC. Regardless, it's heartbreaking that this great game is missing its bonus content, as that would have elevated it considerably.
Even without its extra game modes, the Resident Evil 4 remake is still phenomenal. It offers nonstop visceral combat and clever changes that help it feel both new and familiar at the same time. The fact that the Resident Evil 4 remake is not as content-complete as previous iterations of the game hurt it, but what's there is still so good that most will be able to forgive it.
Resident Evil 4 launches March 24 for PC, PS4, PS5, and Xbox Series X. Game Rant was provided with a PS5 code for this review.
Read original article here: gamerant.com
News Summary:
Resident Evil 4 Remake Review
Check all news and articles from the latest GAME REVIEWS updates.
Please Subscribe us at Google News.
Denial of responsibility!
Egaxo
is an automatic aggregator around the global media. All the content are available free on Internet. We have just arranged it in one platform for educational purpose only. In each content, the hyperlink to the primary source is specified. All trademarks belong to their rightful owners, all materials to their authors. If you are the owner of the content and do not want us to publish your materials on our website, please contact us by email:
hl.footballs@gmail.com
The content will be deleted within 24 hours.