After the success of Resident Evil 2 Remake, the directors said they weren't interested in remaking Resident Evil 4 because it was already a masterpiece. As someone who rates the original among my all-time favorites, I find that absurd. As exceptional and important as Resident Evil 4 is, it has plenty of flaws as well.
RE4 is overly long and poorly paced, particularly in the final few hours. As a full-length escort mission, it can often be tedious and annoying as well. It has some of the series' worst boss fights, and, most damning of all, its success led to quick time events sticking around a decade longer than they should have. Resident Evil 4 was never a perfect game, but by addressing every flaw and enhancing every aspect of gameplay, Resident Evil 4 Remake is.
Structurally, it's still the same game. It takes place several years after the Raccoon City incident in a remote village in Spain, and follows Leon's mission to rescue the President's daughter from bug-infested cultists. It's divided into three acts – the Village, the Castle, and the Island – and the further you go the more terrifying and dangerous enemies become. But while the remake maintains the story and most of the encounters for the original, it isn't as beholden to the specifics as you might expect. Capcom knew exactly which parts to keep intact and which ones to redesign, or in some cases, drop entirely.
It's interesting to compare this to Resident Evil 2 Remake, which was celebrated for the way it updated and modernized the original without needing to fundamentally change the level design and layout. RE4 Remake is far more of a reimagining, and as a consequence feels like a greater evolution for the series than any remake that came before it. Capcom is less interested in honoring or maintaining the integrity of what came before, which ultimately allows RE4 Remake to be a better game.
Related: Ashley Graham's Scene Kid Outfit Is Resident Evil 4's Greatest Strength
You can see this right from the first chapter. The iconic opening fight where the Ganados chase you all around the village remains perfectly intact. There isn't a single building or box of bullets out of place, and it's expertly designed to blast your nostalgia receptors. As soon as it ends though, things are very different. The farm has been rearranged and there's unexpected threats waiting for you there. Instead of making your way straight to the church, you instead take a significant detour to the quarry and into a brand new area. It feels like Capcom has recreated RE4 from memory. The unforgettable moments – the opening village scramble, the cabin barricade, the Gigante fight – are all exactly how you remember them, but the connective tissue between those scenes is all different, and it's all so much better.
RE4 Remake does not suffer from the pacing issues of the original because the developers have managed to deftly trim the fat while expanding under-utilized spaces with new ideas that appeal to more modern sensibilities. In the original, after the battle in the lake with Del Lago, Leon blacks out on the other side of the lake, then wakes up and immediately sails back to the church. This time, the lake opens up for exploration after the boss battle, not unlike the Lake of Nine section from God of War. There are treasures to hunt down and side quests to pursue if you want to take the time to explore, but you don't have to if you feel like finding Ashley in the church is a more pressing concern. It's a cool way the remake has injected some modern design into RE4, but what makes it so impressive is that this kind of semi-open world detour never happens again. RE4 Remake is constantly reinventing itself from chapter to chapter, from one encounter to the next.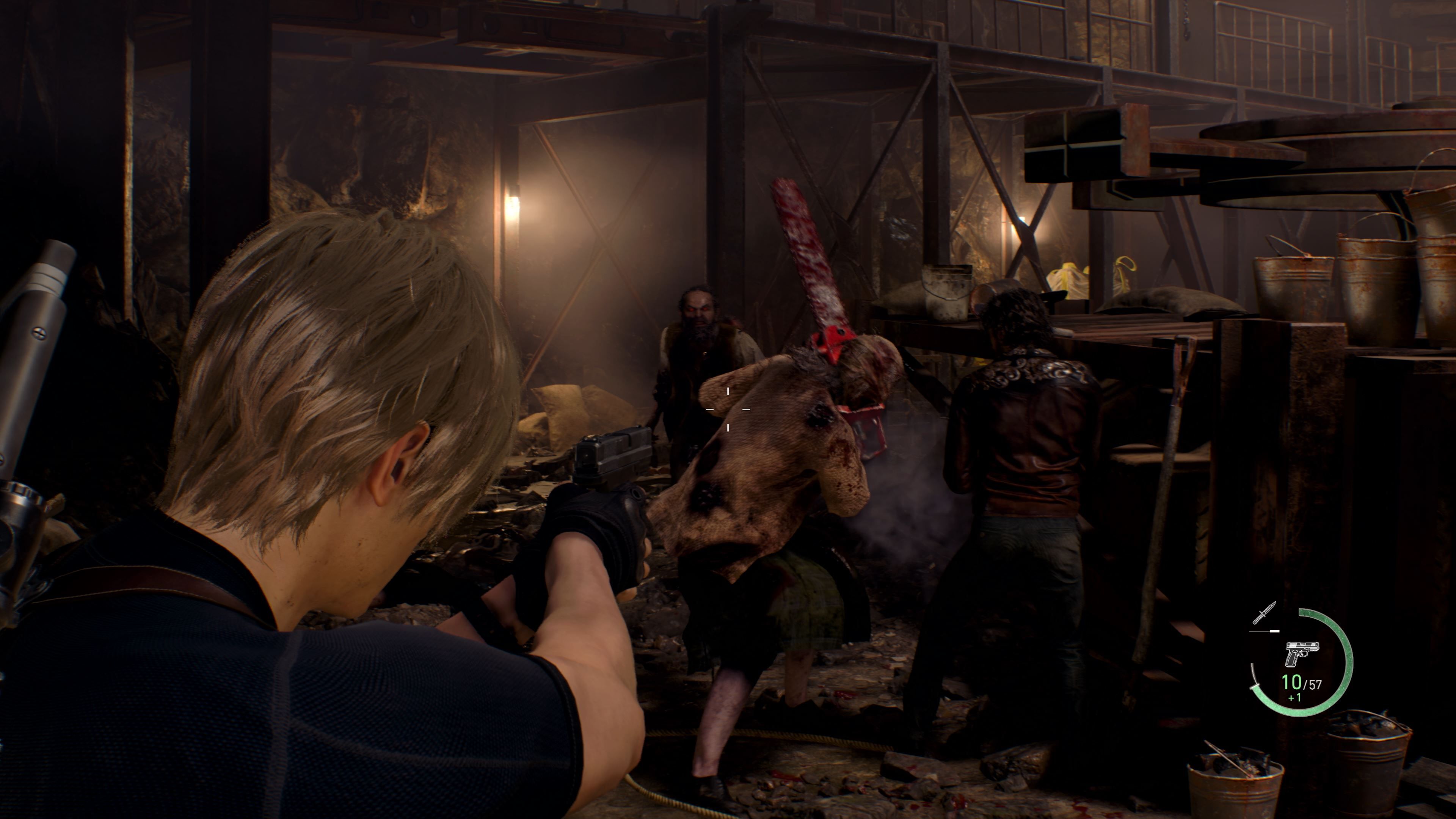 One of the original's greatest strengths is that it feels like it's composed entirely of exciting set piece sequences without a moment of filler, and the remake leans into that even harder. For a game ostensibly about walking backwards and shooting zombies, RE4 Remake manages to continuously change things up.
Not only are the enemies constantly evolving, but the environments and tools at your disposal are too. It manages to maintain a perfect pace by consistently changing the formula and always providing you with a variety of ways to handle each encounter. A seemingly simple path through a corridor actually has a dozen ways it can be approached based on the weapons and ammo at your disposal, your ability to maintain stealth, and how well you are able to control crowds. There are countless ways to overcome every encounter, and though it's not quite as systemic as an immersive sim, there's a degree of playstyle expression here we've never seen in Resident Evil before.
A major part of that experience comes from the combat enhancements, which add stealth kills, parrying, and knife durability. As you experiment and learn how it works, the weapon complexity shows impressive depth. You can still pull off the old two-in-the-knee to drop an enemy and set them up for a roundhouse kick, but now you can also manipulate the way they fall to create the opportunity for an instant knife kill from behind.
Knife durability is essentially melee weapon ammo that you expend every time you parry an attack, deflect a grab, or slit someone's throat, and managing that resource can be just as important as conserving ammo and herbs, depending on your playstyle. Some encounters can change entirely depending on how you decide to approach them. This is the most advanced combat system and the best gunplay in any Resident Evil. It's not inconceivable that someone could get through nearly the entire game using a melee combat style, leveraging stealth kills and using the blade to block every attack, without firing a single bullet – at least during the sections where Ashley isn't around.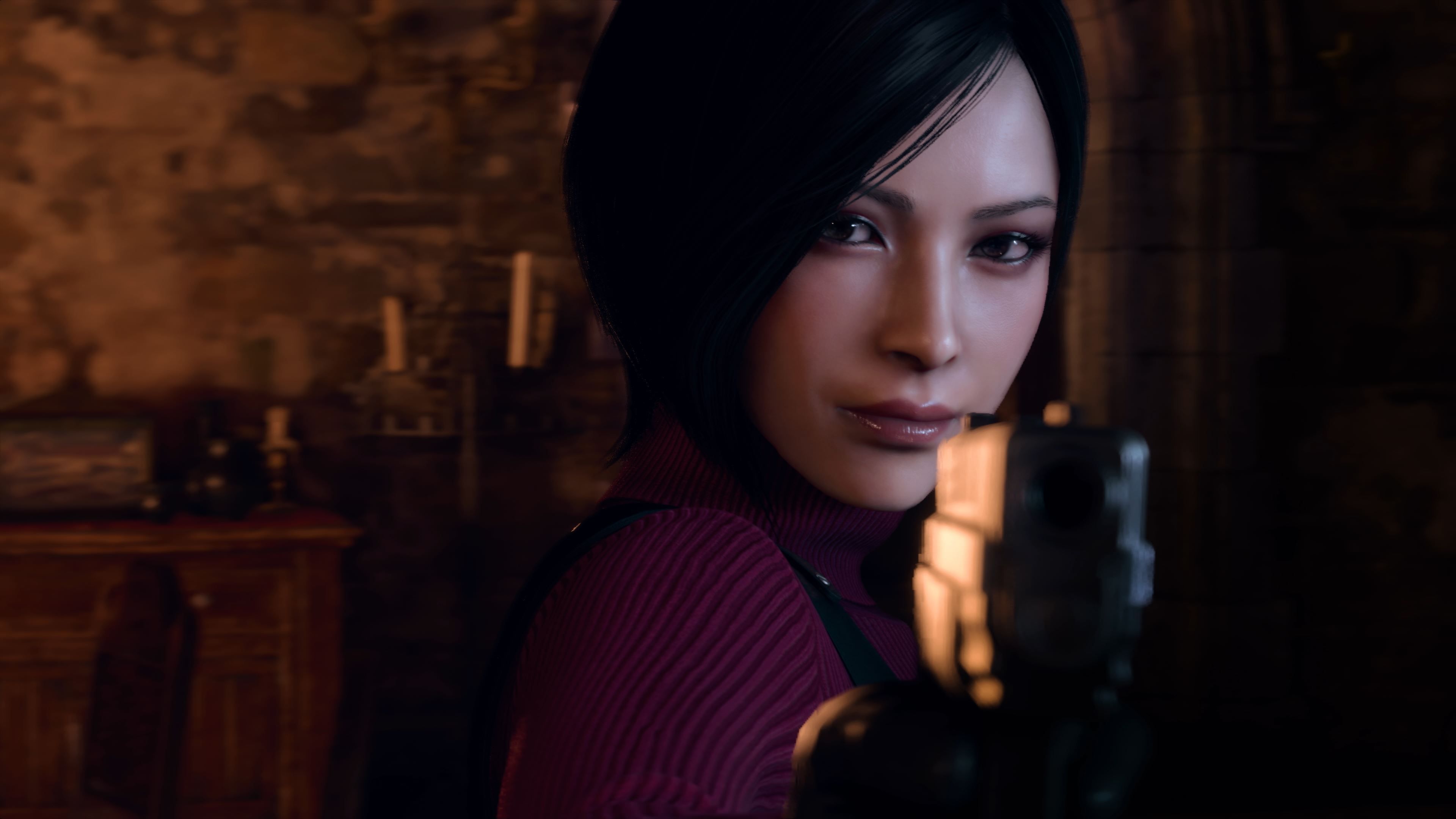 The President's daughter remains an ever-present burden, but I can't say I found her nearly as frustrating as she was in the original. You have far more control over her positioning thanks to the formation commands, and her damage system has been redesigned. Instead of a health bar, Ashley can take an infinite number of hits as long as you physically pick her up each time. She can still get grabbed and taken away, or shot by you by mistake, but whenever things get really out of control she always manages to find a way to remove herself from the battlefield.
She's also a lot more mature and tolerable to be around in the remake, and while relationship building and character development are still way underexplored here, she and Leon manage to have some charming interactions. There's not much growth between them, especially compared to something like God of War, but I appreciate the effort that was made to fill out some characters and build better motives and personalities into them.
The best example of this is Krauser, Leon's war buddy with a dark history that is mysterious and inscrutable in the original. Here, we're given a much clearer understanding of Krauser's story and his relationship with Leon, which enhances the much-improved boss battle with him even further. You are no longer required to kite Krauser around a makeshift arena waiting for doors to unlock. Instead, the theme of his boss fight matches the conflict between the characters. It's yet another example of the way Capcom has injected thoughtful design into the remake to better support the themes and smooth out the rough edges of the original.
In fact, almost every boss fight sees significant improvements here. While the Gigante fights are relatively untouched, as they were already perfect encounters, Mendez, Ramon, and Krauser have been completely overhauled. There's one boss that's been removed, but unless you're an RE4 diehard I guarantee you won't miss it. Resident Evil bosses are generally weak and involve lots of kiting and aiming at weak points, but each of these feel like unique challenges to learn that are often heavily influenced by the resources you have available to you, which should make them interesting to fight with each subsequent playthrough.
There are several new gameplay elements, which per embargo I'm forbidden from detailing. I will say that the new equipment-based passive bonus system, though optional, feels like a weird fit for Resident Evil. It's an lite-RPG system that this genre doesn't really need, nor does it make a big impact on gameplay. I'm a lot more enthusiastic about the new crafting options, which gives you more control over your playstyle while imposing some difficult inventory management concerns. There are a lot more resources to scavenge this time around, but finding the item you need in a dire situation has never been more satisfying.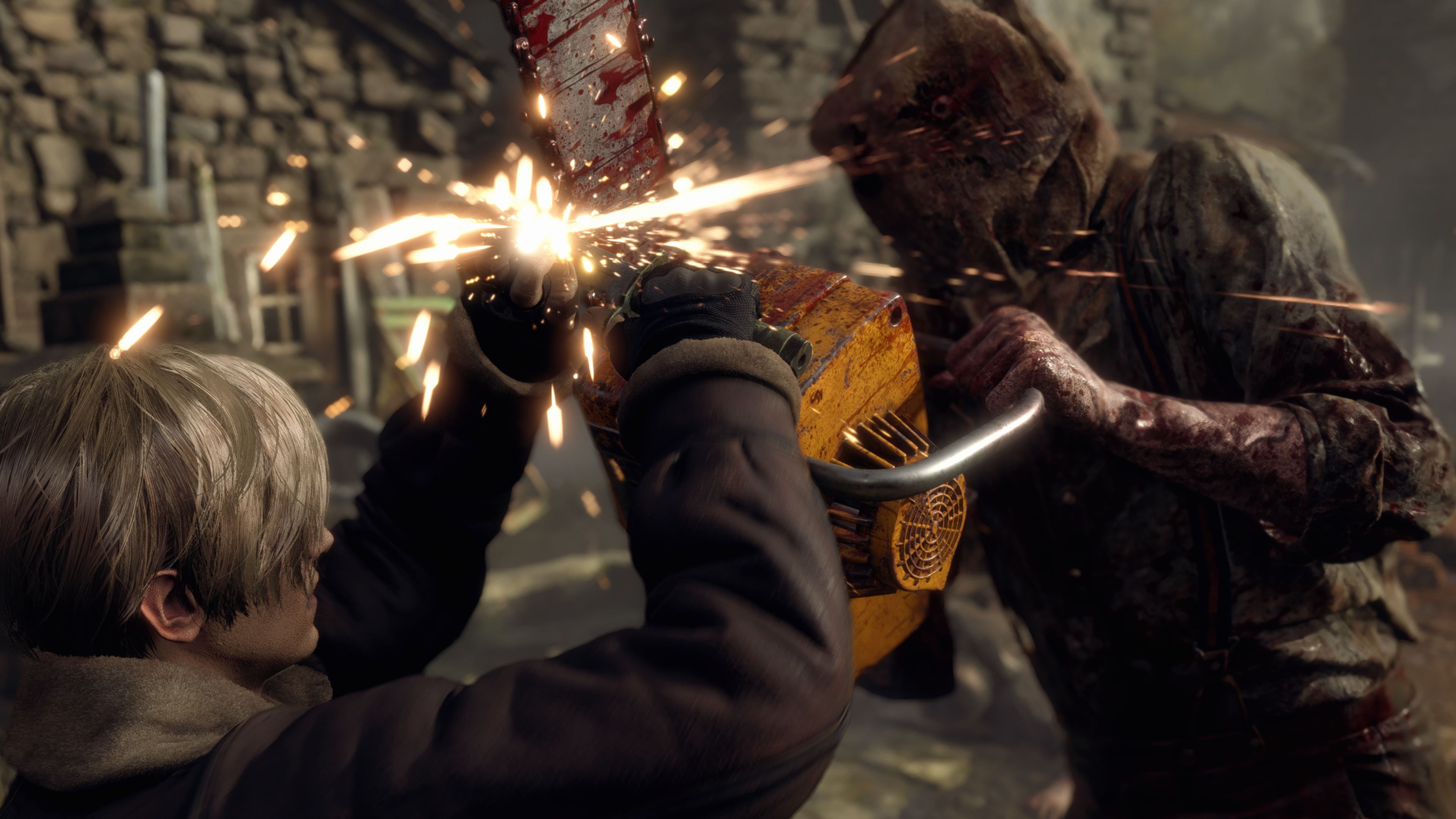 Playing on Hardcore Mode, which is available from the start now, is an incredible test of your skill and ability to leverage all of the tools and combat mechanics at your disposal. Even as a Resident Evil veteran, I found Hardcore to be particularly oppressive at times, which I mean as the highest of praise. I consistently found myself in situations that felt insurmountable, yet still managed to get through with nothing but a single bullet, a broken knife, and a prayer. The Resident Evil series has oscillated between survival horror and B-movie action over the years, and this is the perfect balance of both. Leon is a hammy guy who quips while doing unnecessary backflips, but the terror of dry-firing into a crowd of pitchfork-wielding cultists is very real, and incredibly effective.
I had the time of my life throughout my 20 hour Hardcore playthrough and immediately started up a New Game+ run on Professional mode to see how well I could put all the lessons I learned throughout the game to the test. It has exceeded my high expectations across the board, and it represents Capcom's best-ever work on the series. Normally I'd still find time to nitpick some minor annoyance or under baked section, but I just don't think games get much better than this.

Next: Will RE4 End Resident Evil's Renaissance?
Read original article here: www.thegamer.com
News Summary:
Resident Evil 4 Review: It's Plagas Szn
Check all news and articles from the latest GAME REVIEWS updates.
Please Subscribe us at Google News.
Denial of responsibility!
Egaxo
is an automatic aggregator around the global media. All the content are available free on Internet. We have just arranged it in one platform for educational purpose only. In each content, the hyperlink to the primary source is specified. All trademarks belong to their rightful owners, all materials to their authors. If you are the owner of the content and do not want us to publish your materials on our website, please contact us by email:
hl.footballs@gmail.com
The content will be deleted within 24 hours.