News
Rogue One Star Addresses Possible Return In Andor Season 2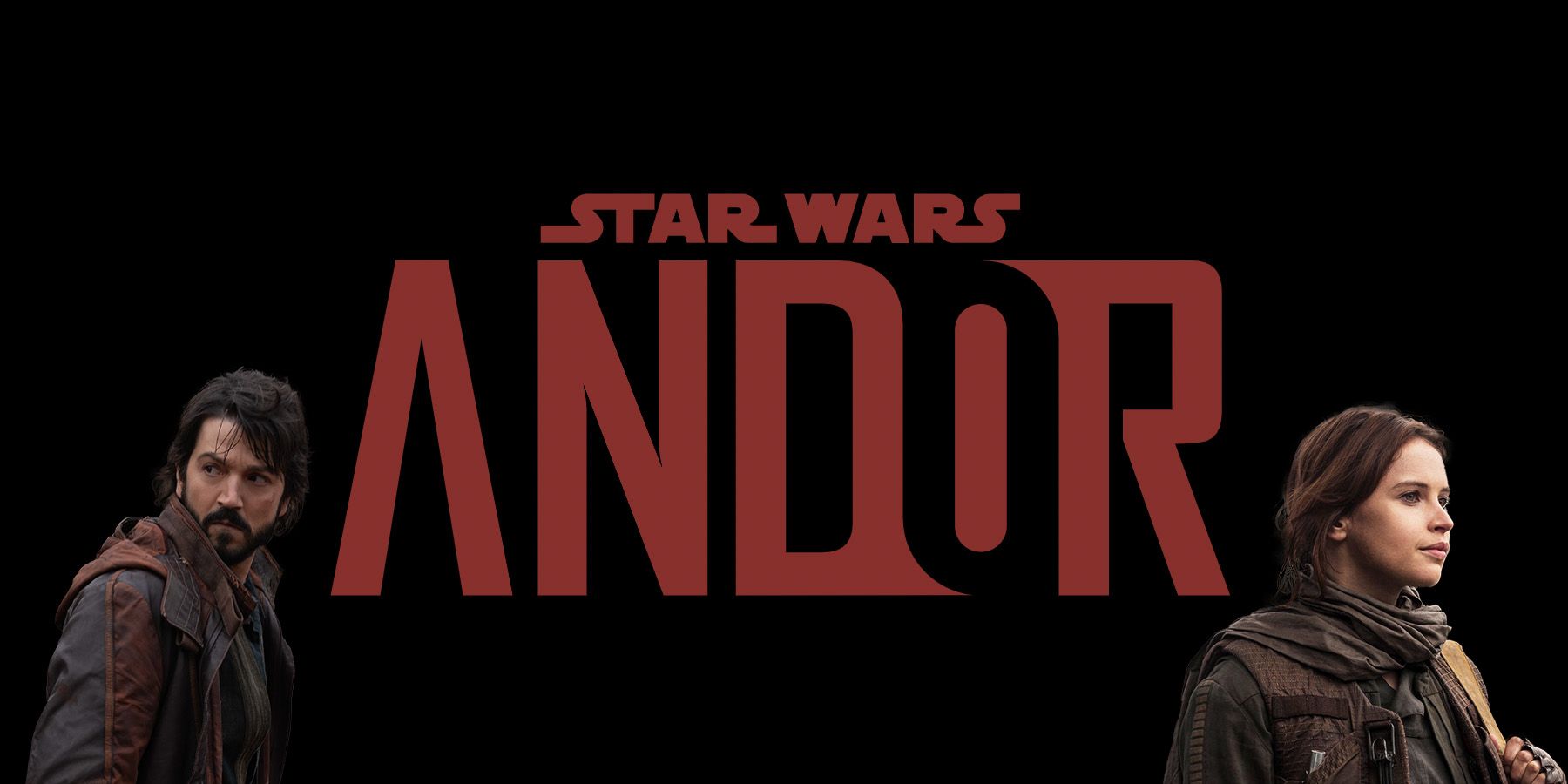 Rogue One: A Star Wars Story star Felicity Jones reveals if Jyn Erso will appear in Andor season 2 and talks about her hopes for the future.
With the production of Andor season 2 underway, fans are anxious to know what they can expect when the series returns. Now, Felicity Jones has discussed Jyn Erso's possible return to the Star Wars series.
Andor stars Diego Luna as Cassian Andor, whose first appearance was in Rogue One: A Star Wars Story, which told the story of the Rebel Alliance's first major victory against the Empire that was previously only referenced in the opening crawl of Star Wars: A New Hope. Andor begins five years before the events of Rogue One and follows Cassian as he transitions from thief to revolutionary to a full member of the Rebellion. The second season will be the show's last season, which has left fans wondering how season 2 will bridge the gap between the events of Andor season 1 and Rogue One.
RELATED: Star Wars: Rogue One Star Confirms Return In Andor Season 2
One question on some fans' minds is about another character from Rogue One. Jones was recently asked if she'll reprise her role as Jyn Erso in Andor season 2 during BBC's The One Show. In response, Jones said, "I'm afraid to say I won't be, but I still have hope for Jyn Erso at some point to make a comeback. But no, sadly I won't be." She also expressed how much she enjoyed playing the character, even if it was stressful. "I mean, it was a massive, massive challenge," she said, "I was doing a lot of martial arts in preparation for it. I mean it's on such a huge scale, I was quite in awe of the whole thing honestly."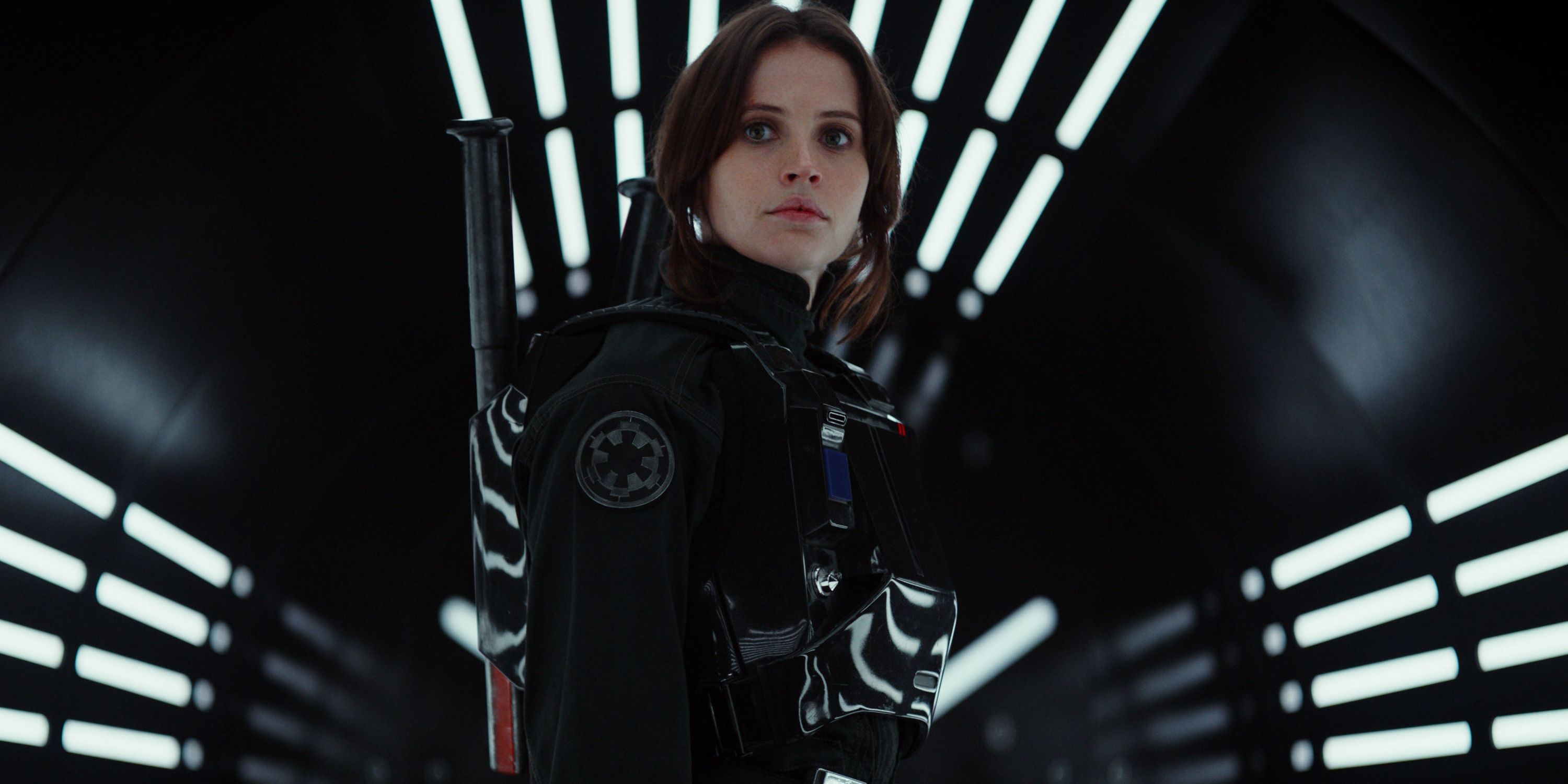 Previously, Jones has voiced her interest in returning to the Star Wars franchise. In October 2020, Jones told The Hollywood Reporter, "I just keep saying that reincarnation is totally possible in the Star Wars universe [laughs]. So, I feel there's unfinished business for Jyn, for sure." The interviewer also pointed out that Jones' contract was for two movies, not just one, and asked if Jones would be interested in doing a spin-off. Jones replied, "I think it would be fascinating to see her getting older and wiser and fighting the dark forces in the universe with which there are many it seems." While it's far from a confirmation that her character will return, fans can at least have hope that Lucasfilm higher-ups like Kathleen Kennedy or Dave Filoni share Jones' enthusiasm for the character.
Although Jyn Erso's fate is set in stone, there are still many potential stories for Jyn to be a part of. As the cinematic side of the Star Wars franchise looks to the future of the timeline, the shows have been exploring the spaces in between, giving fans a better idea of what's been going on in the universe following and leading up to the three big emergences of the Sith Lords that the movies have focused on. A show about Jyn Erso's life before Rogue One is possible, especially with the success of Andor. Jyn could also show up in a different project as the franchise continues to explore different corners of the universe and different eras of the timeline. For now, fans must wait and see if Jyn Erso will return.
Andor season 1 is available to stream now on Disney Plus.
MORE: Star Wars Ahsoka: Who Is Hera Syndulla?
Source: The One Show
Source: gamerant.com