Guides
State of Decay 2: Get More Outposts
A good chunk of State of Decay 2 is centered around Plague Hearts and the spread of the Blood Plague. These situations offer new challenges to long-time players, but it can be a lot of information for new or returning players to digest. It can be overwhelming to get tossed in here, especially after trying to retain all the information from the tutorials.
RELATED: Upcoming Zombie Games People Are Excited For
If players are searching for more outposts amongst the growing spread of the Blood Plague in Undead Labs' sandbox survival game, they will reach the initial limit quickly. Getting more outpost slots in State of Decay 2 requires specific resources and skills, but every player can have at least seven outposts in the end.
Updated on May 9th, 2023 by Hodey Johns: Outposts are still the key locations for gamers in State of Decay 2. When it's time to rest, get more ammo, or get a bite to eat, players will seek out their nearest outpost. Unfortunately, if gamers don't know how to get more outpost slots, that journey can be far away. It goes without saying that this is a recipe for disaster as hazards will overcome even the best of gamers as they travel with limited resources over long distances. This guide has been broken up into three parts as all of the slots can be unlocked by doing three different things. When the guide has been completed, gamers should have a total of eight outposts to place at ideal locations.
Getting The Command Center To Level Three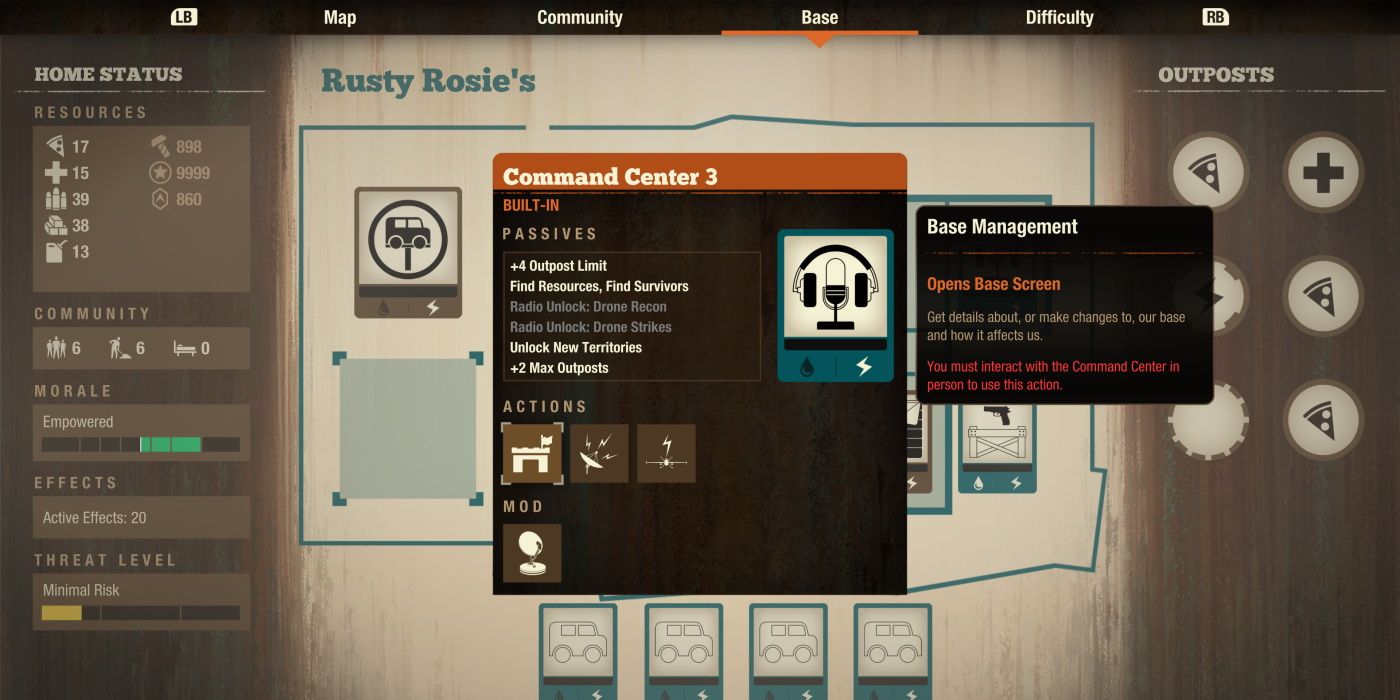 Every base has a Command Centre. This might sound fancy, but it's basically just a room with a table and some radio equipment. When clearing out their first base, players will be asked by the game to locate this room, making it easier to find if players are still using it as their base.
To fully upgrade the Command Centre, players will need:
'Knowledge of Computers' skill
A Power outpost
Scraps of Circuitry
Materials
3 survivors
RELATED: Great Zombie Games On Steam That Deserve More Attention
Scraps of circuitry are found randomly in technological loot. If players have built up even a few hours in State of Decay 2, they are likely to have these in their stash. Materials are easily gained from orange resource backpacks, found by searching locations like construction sites and warehouses. The backpacks will have a brick symbol on them and can be stored in a vehicle. For a less complicated experience and help from a partner, try out a great co-op zombie game.
Power outposts appear as an electrical symbol on the map. Claiming a power outpost will cost 2000 influence, and require a free outpost slot. To free up an outpost slot, go to the Base tab in the main menu and locate the outpost section on the right. Choose the one to drop and confirm the selection.
Players must ensure they have destroyed any nearby Plague Hearts, or they won't be able to claim the outpost. It will require finding some of the best weapons to be able to handle these challenges.
How to Get the 'Knowledge of Computers' Skill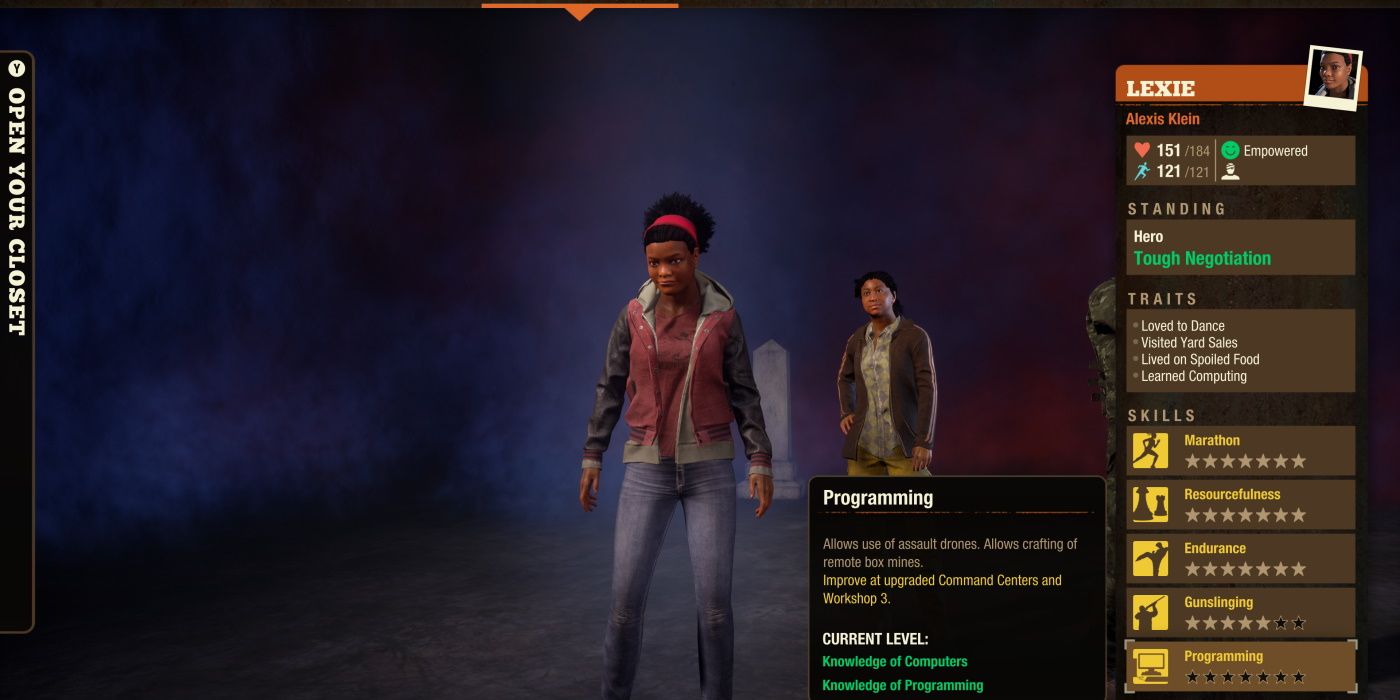 The hardest step in upgrading the Command Centre is acquiring the 'Knowledge of Computers' skill, as it mostly depends on luck. The following can be viable options.
Recruit a survivor with either Programming or Electronics aptitudes.
Find a computer textbook and teach a recruit.
Buy a computer textbook from a Parts or Network Trader and teach a recruit.
Before searching for a way to learn the skill, players should check if they already have a survivor who has the 'Knowledge of Computers'. To do this, bring up the game's menu and go to the 'Survivors' tab. Each person will have a list of their skills on the right-hand side. Some of these traits are particularly amazing. If players have specialized in the 'Knowledge of Computers' skill, it will show as 'Programming' or 'Electronics'.
If no survivor has this skill, players will have to find a person with the skill and recruit them, or search for a computer textbook that lets them teach the skill to somebody with an empty skill slot. The book can be found anywhere on the map while searching containers or trading with survivors, but it is more likely to be found in libraries or offices.
Be sure to check the map for any limited-time traders who appear as 'Network Trader' in the mission description. Although they are rare, this trader sells the Computer textbook. Finding these rare vendors can make this feel like one of the best open-world zombie games ever made.
If players aren't finding the Computers Textbook while searching, they can build a Trade Depot in their base, which lets them call in a Parts Trader or Network Trader who is more likely to sell it. This requires players to have a Trade Leader appointed, and a Large Outdoor Slot available.
Find a Network Signal Booster Or Signal Antenna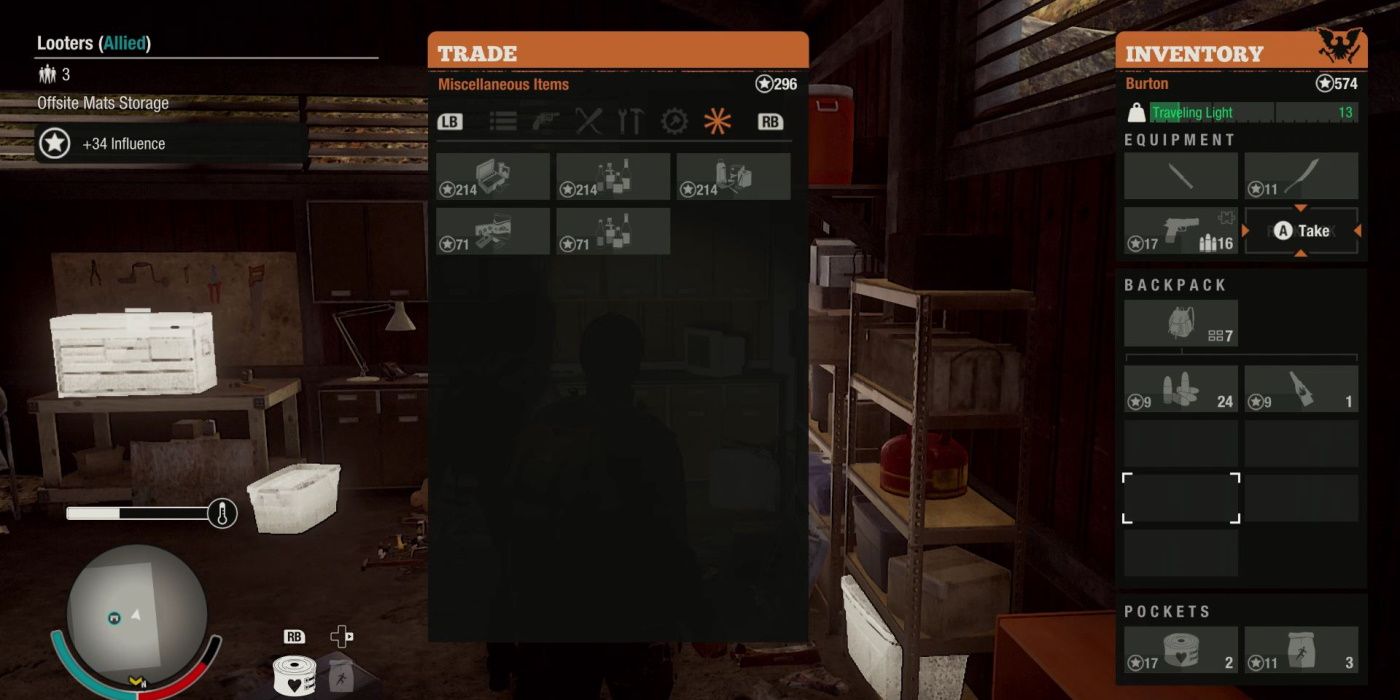 A Signal Antenna can be installed as a mod at the Command Centre to receive one additional outpost slot. For two outpost slots, a Network Signal Booster can also be installed at the Command Centre as a mod. The catch is the Network Signal Booster is a lot rarer than the Signal Antenna to find.
Signal Antennas can be found:
In tech-loot
Bought with influence from normal traders
From finding the unique Parts Trader or calling one in by building the Trade Depot
Network Signal Boosters can be found:
In tech-loot (very rare)
Bought with influence from normal traders (very rare)
Finding a Network Trader on the map, or calling one in by building the Trade Depot
RELATED: State Of Decay 2: Beginner Tips
Only one mod can be installed at the Command Centre at a time, so if players are lucky enough to have both the Signal Antenna and Network Signal Booster, they should choose the latter. After getting it equipped, the extra outpost makes this zombie game one of the best non-mainstream titles.
Find A Red Talon Agent Hacker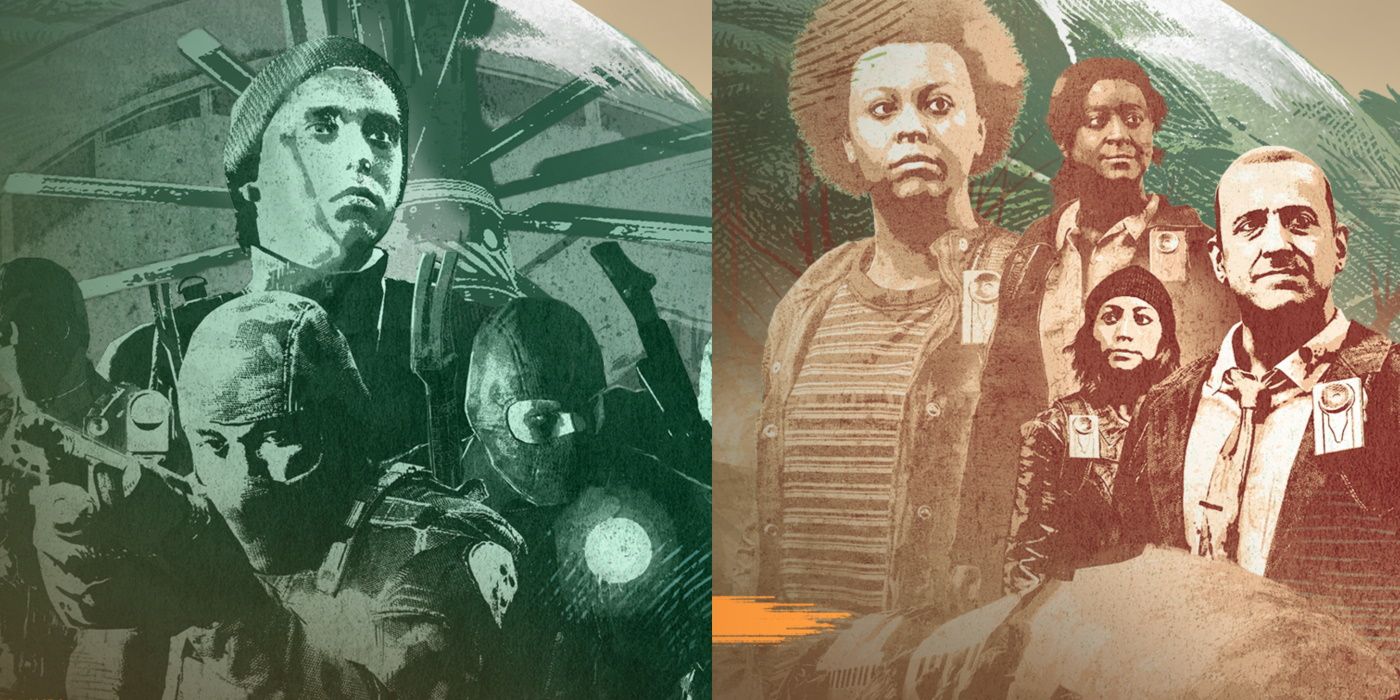 The final outpost slots require a few things, some of which are DLCs. With all of the DLC installed, some players feel this is one of the best zombie games ever.
Own the Daybreak and Heartland DLCs.
Use the radio.
Call in a Red Talon Contractor with the Hacking quirk skill.
Complete Izzbee's questline.
The Daybreak DLC can be found in the main menu. Players need to earn Prestige from playing in this DLC to unlock Red Talon Contractors in the main campaign.
Use the radio to call in the Red Talon Contractors in the main game, and then check their skills. The contractor will need to have the 'Hacking' quirk skill for players to get an extra outpost slot. If they don't have this skill, players can refuse to recruit them and have their prestige refunded.
This eighth and final outpost slot can only be obtained by playing the Heartland DLC, accessed from the main menu. Players will eventually receive the quest to help IzzBee, who can then be recruited. After this, IzzBee will have to earn the Hero Community Standing by completing quests and destroying Plague Hearts. At the end of her questline, she gives the player a final outpost slot.
State of Decay 2 is available now on PC, Xbox One, and Xbox Series X/S.
MORE: Video Games With The Best Zombies
Read original article here: gamerant.com
News Summary:
State of Decay 2: Get More Outposts
Check all news and articles from the latest GUIDES updates.
Please Subscribe us at Google News.
Denial of responsibility!
Egaxo
is an automatic aggregator around the global media. All the content are available free on Internet. We have just arranged it in one platform for educational purpose only. In each content, the hyperlink to the primary source is specified. All trademarks belong to their rightful owners, all materials to their authors. If you are the owner of the content and do not want us to publish your materials on our website, please contact us by email:
hl.footballs@gmail.com
The content will be deleted within 24 hours.