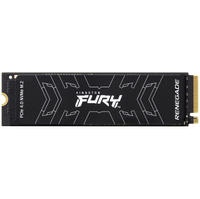 Getting your hands on one of the best cheap PS5 SSD is easier than ever, with prices in May dropping once again. Now that Sony's next-gen console has a couple of years under its belt, SSD costs are falling accordingly. That's great news for anyone wanting to expand the system's paltry 825GB (667.2GB including internal files) storage by another 1TB, 2TB or even a mighty 4TB.
We've tried our best to feature a good selection of the best PS5 SSDs you can find on the market below. If you find some that aren't strictly on offer, they still might be included due to how low their prices have dropped compared to even a few months ago. As the year goes on, we're witnessing the price tag of many premium Gen 4.0 drives continuing to decline in capacities of 500 GB, 1TB, and 2TB respectively. The one thing we should stress about some of the best cheap PS5 SSD deals is that some of the more aggressively-priced offers don't tend to hang around for too long, so make sure to take advantage while you can.
While we've done our best to bring you PS5 SSD deals on models that include their own cooling solution, it's worth noting that some may come without. That's where one of the best PS5 heatsinks can come in handy. For only a few dollars, you can ensure your drive stays cool and excels to the M.2 port's upper limits. 
If you're looking for an alternative, or additional, storage space solution, then our roundup of the best external PS5 hard drives is sure to be a safe bet as well. What we like about an internal SSD, however, is that it not only increases storage but can help with your console's day-to-day performance. Head below to find the best cheap PS5 SSD deals in May 2023.
Best cheap PS5 SSD deals – US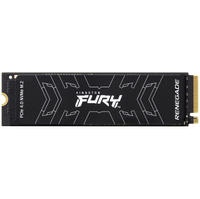 (opens in new tab)
Kingston Fury Renegade 500GB | $79.99 $65.12 at Amazon (opens in new tab)
Save $14 – This is not far off the lowest-ever price for the Kingston Fury Renegade 500GB, which is a rate we originally saw briefly back on Black Friday and then again in April. For $65, this is a fantastic PS5 SSD deal for anyone after just shy of double the usable space for less.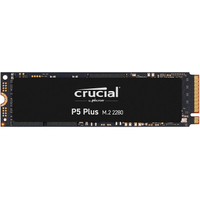 (opens in new tab)
Crucial P5 Plus 1TB | $159.99 $69.99 at Amazon (opens in new tab)
Save $90 – The Crucial P5 Plus 1TB is selling at its lowest-ever rate now, making this PS5 SSD certainly worth considering for your console. Although you'll need a DIY heatsink here, the P5 Plus is fast and affordable enough to justify the added cost.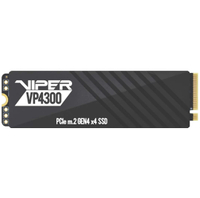 (opens in new tab)
Patriot Viper VP4300 1TB | $140.99 $77.99 at Amazon (opens in new tab)
Save $63 – This is a fantastic price for the Patriot Viper VP4300 1TB at under $80. This drive includes a heatsink and respectable sequential performance compared to what we usually see in this price range. It cost closer to $140 at the end of 2022, so has dropped significantly since then.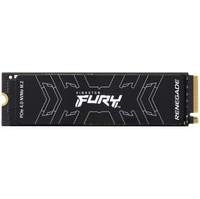 (opens in new tab)
Kingston Fury Renegade 1TB | $112.99 $95.32 at Amazon (opens in new tab)
Save $17 – The Kingston Fury Renegade 1TB has been slightly cheaper before (about $86) but this PS5 SSD is still well worth considering at below the $100 mark. This drive usually sells at around the $112 price point, so you're saving almost $20 here.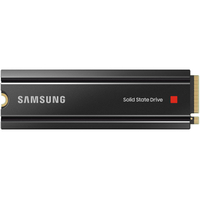 (opens in new tab)
Samsung 980 Pro 1TB | $229.99 $99.99 at Amazon (opens in new tab)
Save $130 – Talk about value for money. This massive 56% discount takes the Samsung 980 Pro 1TB heatsink model down to one of the lowest prices we've seen. Although this SSD has been $13 cheaper in the past, this is the cheapest rate we've seen for a good while.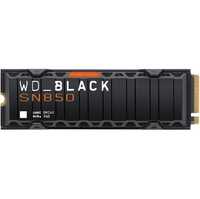 (opens in new tab)
WD Black SN850 1TB | $163.99 $129.00 at Amazon (opens in new tab)
Save $34 – While about $19 away from its lowest-ever price, the WD Black SN850 1TB is still an easy recommendation at below $130. This popular SSD usually sells at around the $170 mark prior to the MSRP being lowered last year, so you're making a good saving either way you look at it.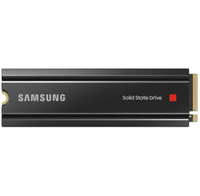 (opens in new tab)
Samsung 980 Pro Heatsink 2TB | $209.99 $159.99 at Best Buy (opens in new tab)
Save $50 – A decent price for getting your hands on 2TB's worth of storage. You will be able to play games for years without thinking about deleting any with this SSD, and best of all, it has a heatsink pre-installed. No hassle, just plug in and go. 
Best cheap PS5 SSD deals – UK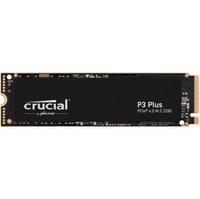 (opens in new tab)
Crucial P3 Plus 500GB M.2 | £57.99 £35.95 at Amazon (opens in new tab)
Save £22 – A super cheap way to get some expanded storage for anyone that plays casually. That extra 500GB  will help anyone tackle the latest next-gen games for a while, if used sparingly. You do need a separate heatsink and it is slightly under recommended speed from Sony but it will still do the job.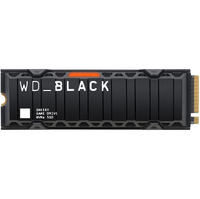 (opens in new tab)
WD Black SN850X 1TB with Heatsink | £197.26 £94.99 at Amazon (opens in new tab)
Save £103 – Now this is a big discount. At more than half-price off its typical price, this WD Black 1TB SSD is now cheaper than ever before (give or take one pence). For under £100, you can't do much better for quality.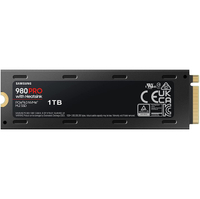 (opens in new tab)
Samsung 980 Pro Heatsink 1TB | £123.79 £98.71 at Amazon (opens in new tab)
Save £25 – A cheap way to get one of the best 1TB PS5 SSDs on the market for under $100. This 20% discount brings it achingly close to its lowest-ever price, now only £8 away from the figure.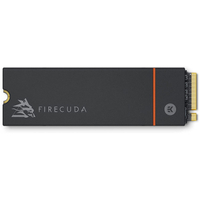 (opens in new tab)
Seagate FireCuda 530 1TB | £164.99 £107.99 at Amazon (opens in new tab)
Save £57 – The Seagate FireCuda 530 1TB is only £4 away from its lowest-ever price, so this PS5 SSD deal is well worth your time and attention. This is our number one pick for the best drive for the console at a price you can't really argue with.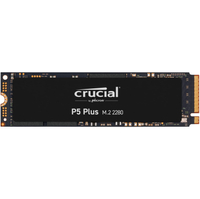 (opens in new tab)
Crucial P5 Plus 2TB | £239.99 £148.00 at Amazon (opens in new tab)
Save £91 – A big 38% discount makes this Crucial 2TB SSD excellent value for money and the lowest price it's ever been at the retailer. You will need to pick up a separate heatsink, mind.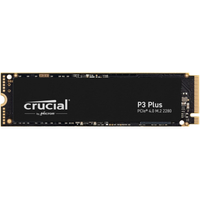 (opens in new tab)
Crucial P3 Plus 4TB M.2 | £438.99 £229.99 at Amazon (opens in new tab)
Save £209 – Now this is where the term cheap has to be used lightly as going for the full 4TB is quite the investment. That said, Amazon has a huge £200-plus discount applied to a great Crucial SSD, now only £6 away from its lowest-ever price. It doesn't have a heatsink and is slightly slower than what Sony recommends (though reviews find them still fine) but it's by far the cheapest we've seen for a 4TB PS5 SSD this year. 
Is it worth waiting for Black Friday PS5 SSD deals?
Black Friday will take place on November 24th, 2023 this year While we're already seeing SSD prices drop over the course of 2023, we're confident that Black Friday and Cyber Monday sales will bring those prices down even further, to historically low rates. 
If you're in the market for expanding your PS5 storage by quite some size (say 2TB to 4TB), we'd strongly recommend you wait for Black Friday deals to appear either on the day or in the week leading up to the event. Your money will likely go further if you do hang on. For anyone wanting to pick up a 1TB or lower, there will be savings but these will only be small in comparison. 
What SSD do you need for PS5?
There are a few strict requirements that an NVMe SSD needs in order to work natively inside your PS5. Firstly, it needs to be Gen 4.0 with a minimum sequential read speed of at least 5,500 MB/s, 22mm in width, and have some form of heatsink attached. Many PS5 SSDs now come with their own included heatsinks, either built on or external in the package to replace the system tray, but if not, you can pick them up cheaply enough. 
Why does my PS5 only have 667.2 GB usable storage?
Although the claimed storage space available on the PS5 is 825 GB, realistically, you're looking at 667.2 GB once you factor in the operating system and included software. This is still enough space for a few games on the go at once, but as next-gen games continue to get larger, it can be really useful to have more storage space to play with. 
God of War Ragnarok's file size is 84.09 GB while Star Wars Jedi: Survivor is reportedly 147.57 GB, for example. These two titles are prime examples of how sooner or later, most people will need to expand their storage if they don't want to keep deleting/downloading games on a regular basis. 
Is 1TB SSD enough for PS5?
We personally feel like 1TB is the sweet spot for most PS5 players as it more than doubles your overall available storage for competitive rates. It's in striking that crucial price-to-performance ratio that the true strengths of these Gen 4×4 models can excel. However, for those after more overhead, 2TB can give you even more breathing room. Given that price of SSDs in general is coming down, you may find you have enough in your budget for some 2TB options that offer you a little more futureproofing, so be sure to be on the lookout for them.
Today's best PS5 deals
Looking for further inspiration? We've rounded up the latest PS5 deals below surrounding the console, accessories and games so you can put all that new storage to good use. 
---
Additionally, here's how to get the most out of your console with the best PS5 accessories, the best TV for PS5 as well as the best PS5 headset on the market today. Not to mention, here's where to find the best cheap PS5 game sales from God of War and Horizon to Marvel's Spider-Man and The Last of Us. 
Source: www.gamesradar.com