Guides
The Best Roguelikes On Xbox Game Pass (April 2023)
Roguelikes have come a long way in the past decade. They used to be a niche genre but thanks to games like the Dark Souls series, the type of risk-reward gameplay has become easier to understand for most players. Those games aren't roguelikes, but they share a lot of the same DNA with the genre.
There are plenty of roguelikes to consume on the Xbox console side of Game Pass, along with a handful of roguelites. These titles are generally designed to keep players coming back for more, and they are often perfect games to throw on for a 30-minute session. What are the best roguelikes on Xbox Game Pass?
Updated on April 8, 2023 by Mark Sammut: Roguelikes and roguelites are not added to Xbox Game Pass on a weekly basis, but the platform does show the subgenre some love fairly regularly.
Loop Hero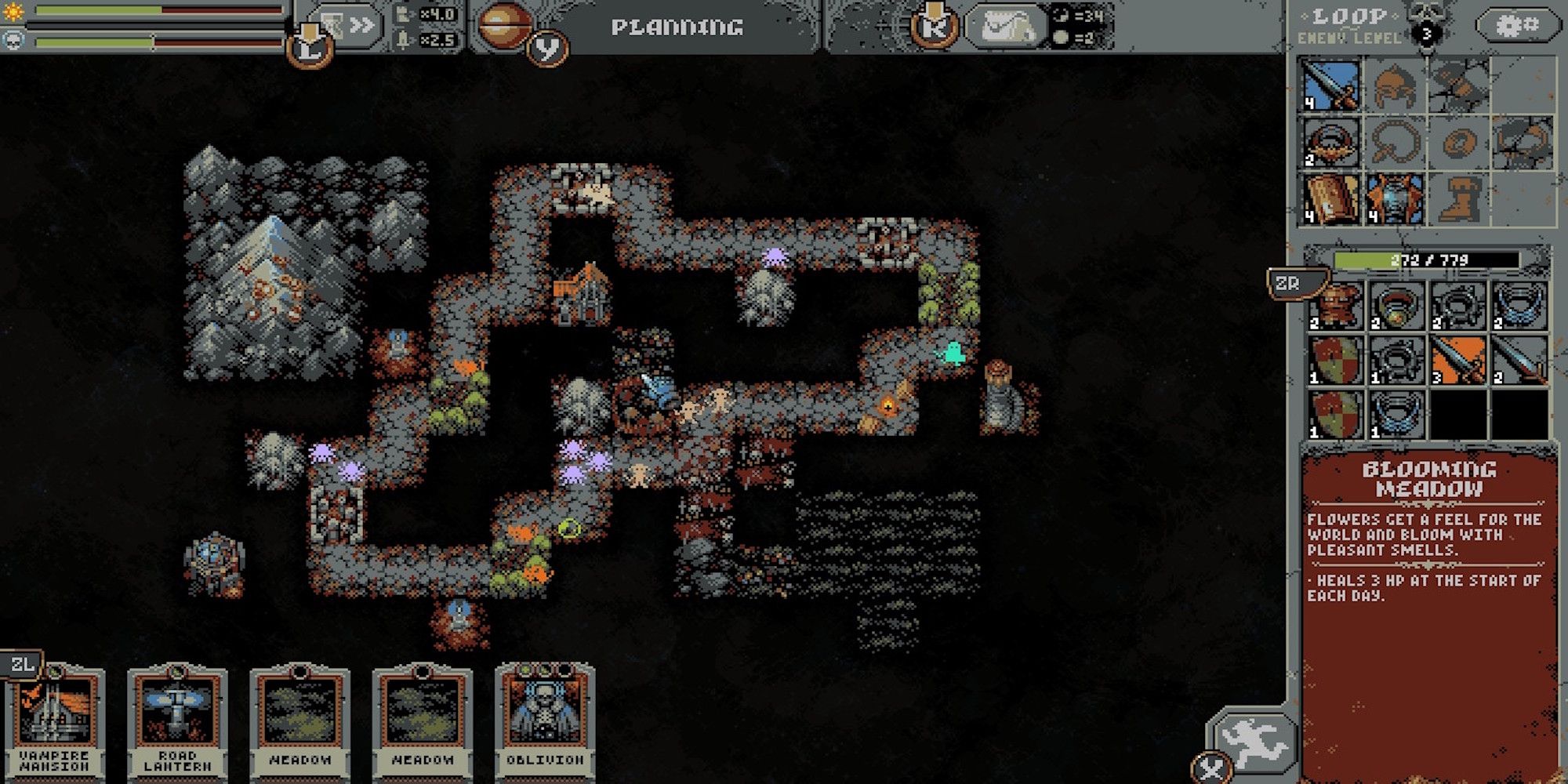 | | |
| --- | --- |
| Approximate Game Length | 30 Hours |
| Developer | Four Quarters |
| X|S Enhanced | Yes |
| File Size | 515.3 MB |
| Xbox Store Link | |
Added to Xbox Game Pass in April 2023, Loop Hero is an auto-battler that focuses on stats and dungeon-building. As a hero in a grim world that has forgotten its history, players follow a set path that starts with no identifying features except for basic enemies. As they defeat the creatures blocking their way, the hero accumulates loot, including tile cards that change the map's layout. Each tile has benefits and negatives, so players must carefully reshape the route in a way that increases their chances of surviving a run and defeating a boss.
RELATED: Loop Hero: Every Class, Ranked
Naturally, as this is a roguelite, death means starting over; however, since this is a roguelite, the hero retains some resources when they are defeated. This adds another strategic element to the experience since players have to determine which cards to take along with them for the next run.
Inkulinati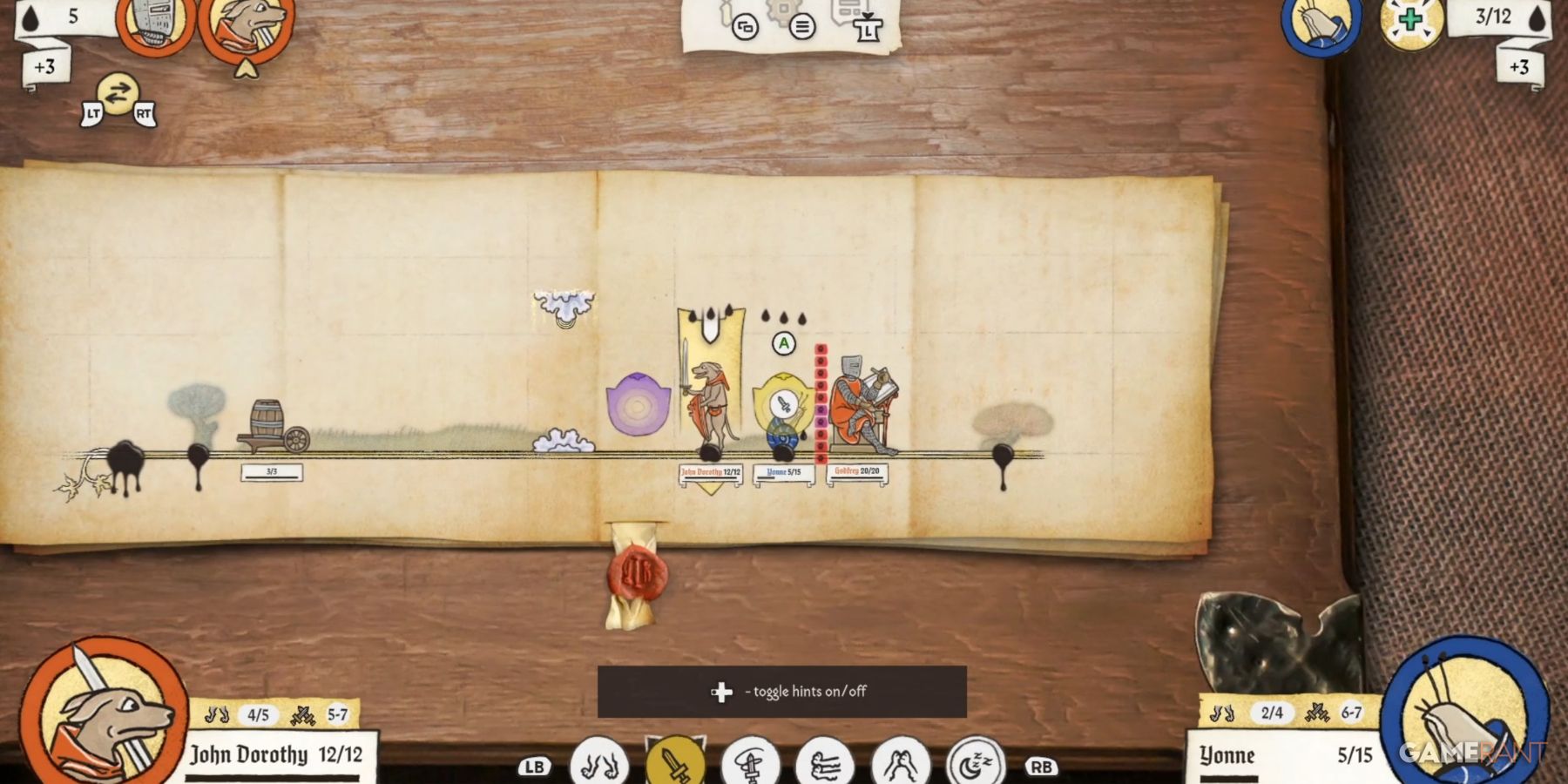 | | |
| --- | --- |
| Approximate Game Length | N/A |
| Developer | Yaza Games |
| X|S Enhanced | Yes |
| File Size | 3.19 GB |
| Xbox Store Link | |
Xbox Game Pass subscribers can try their hands at a few early access titles thanks to a program called Game Preview. Added at the beginning of 2023, Inkulinati is one of these projects. Naturally, as it is still in development, players need to take that into account if they plan to take this unique title out for a spin; however, there is already a lot to admire about the strategy game.
RELATED: Common Mistakes To Avoid When Playing Inkulinati
Inkulinati is a roguelike with an eye-catching visual style inspired by medieval scrolls and paintings. As a painter, players have to use limited ink to craft a party to take on the upcoming battle. The combat system is specifically strategic, and players will need to think multiple steps ahead rather than simply picking the attack that can do the most immediate damage. Inkulinati also changes its rhythm frequently, so a strategy that works for one encounter could prove useless for the next.
Darkest Dungeon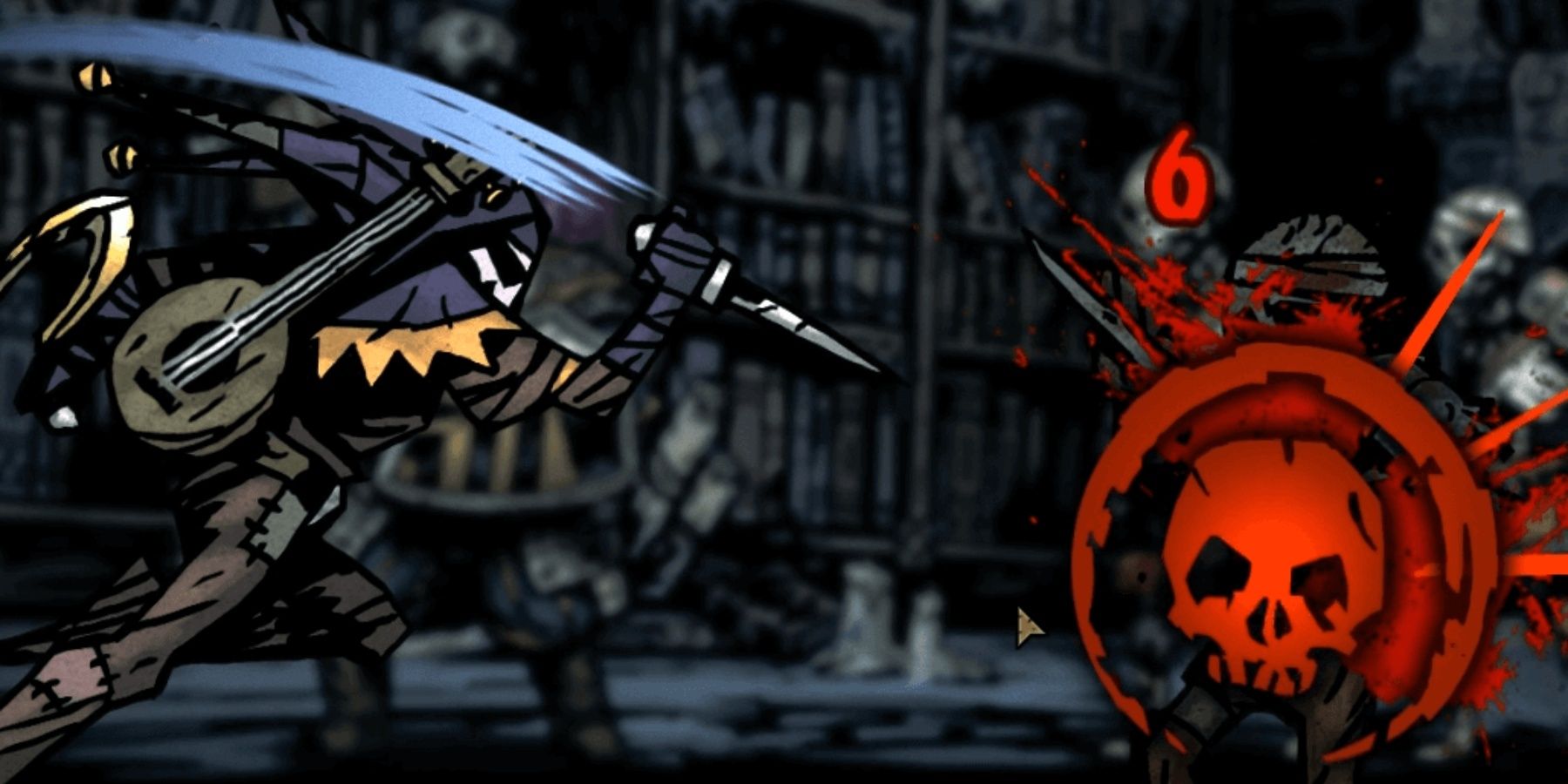 | | |
| --- | --- |
| Approximate Game Length | 60 Hours |
| Developer | Red Hook Studios |
| X|S Enhanced | No |
| File Size | 2.85 GB |
| Xbox Store Link | |
Darkest Dungeon has been around for a couple of years, and its reputation as a hard-as-nails RPG is written in stone. As the indie title is reasonably popular, one has to assume that anyone interested in trying out the 2016 title has already descended into its horrifying dungeon. Nevertheless, Darkest Dungeon was added to Xbox Game Pass in February 2023, introducing it to a wider audience than just die-hard players.
After inheriting a mansion sitting on top of a dungeon, players can hire heroes to traverse the horrors waiting below. Permadeath is not only a thing but a regular consequence, which can be very frustrating since characters level up like in traditional RPGs. As the dungeon's layout is procedurally generated, each run is unique, although they are all punishing.
Roguelikes and roguelites are known for their crushing difficulty, but even among its contemporaries, Darkest Dungeon stands out as an especially overwhelming experience. Newcomers might be tempted to give up within a few hours, but if they choose to persevere, they will be treated to deep role-playing mechanics and an addictive combat system.
Dead Cells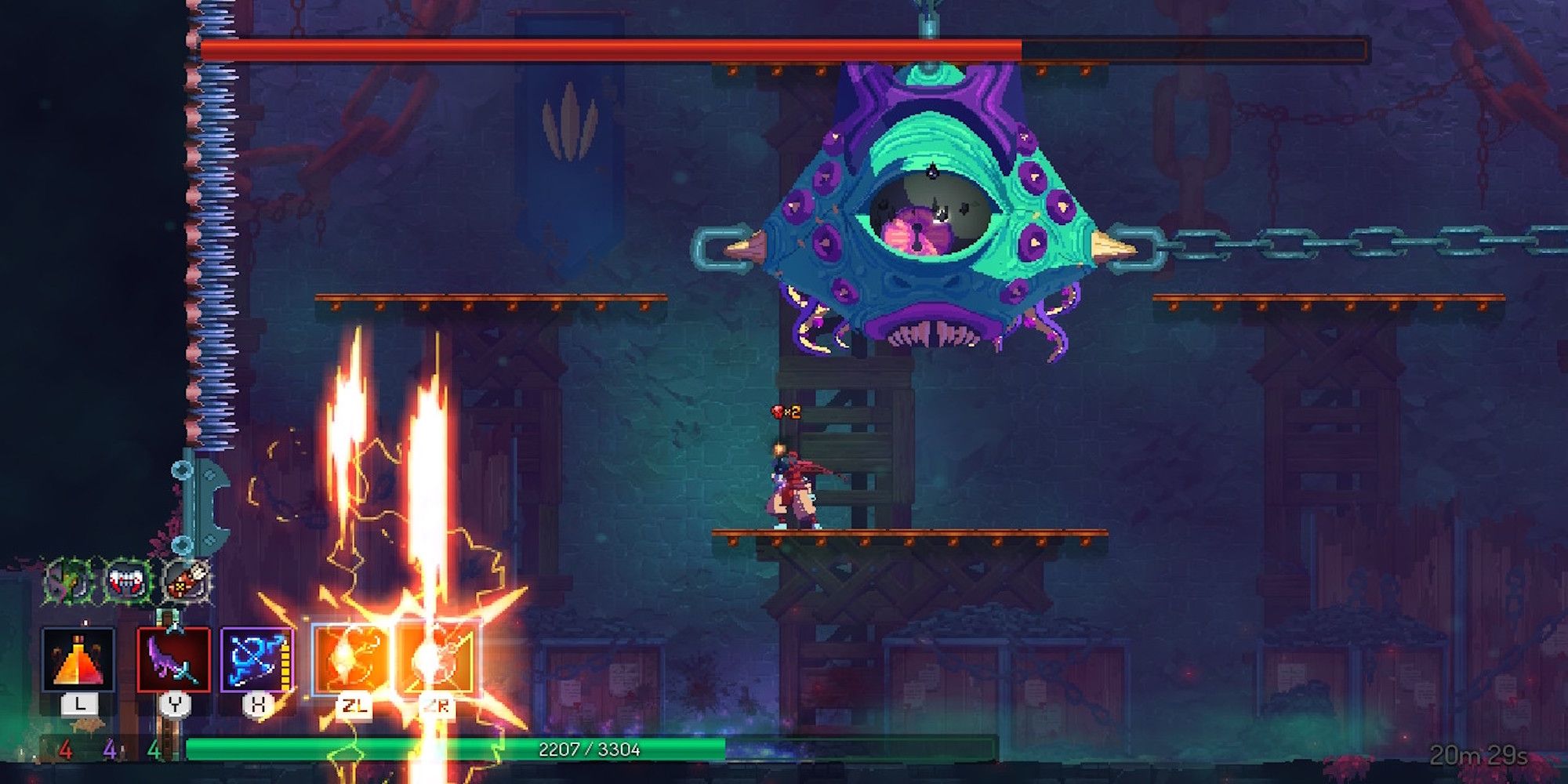 | | |
| --- | --- |
| Approximate Game Length | 15 Hours |
| Developer | Motion Twin |
| X|S Enhanced | No |
| File Size | 1.77 GB |
| Xbox Store Link | |
Dead Cells is one of the best roguelikes of the past few years. It's still getting played on all major platforms today and a Castlevania DLC was recently announced. Besides Dead Cells being a fun game to replay, the developers have kept the experience alive by adding new content that expands on the base experience in exciting ways.
RELATED: Best Souls Like Games On Xbox Game Pass
Dead Cells lives and dies on the strength of its combat, which is melee-based and requires players to analyze an enemy's movements. The Metroidvania has garnered comparisons to Dark Souls, and as cliche of a statement as that has become, it is not unfounded in this case. Although by no means easy, Dead Cells does include a system that allows permanent items to be purchased, so a defeat does not have to result in a complete restart.
Gunfire Reborn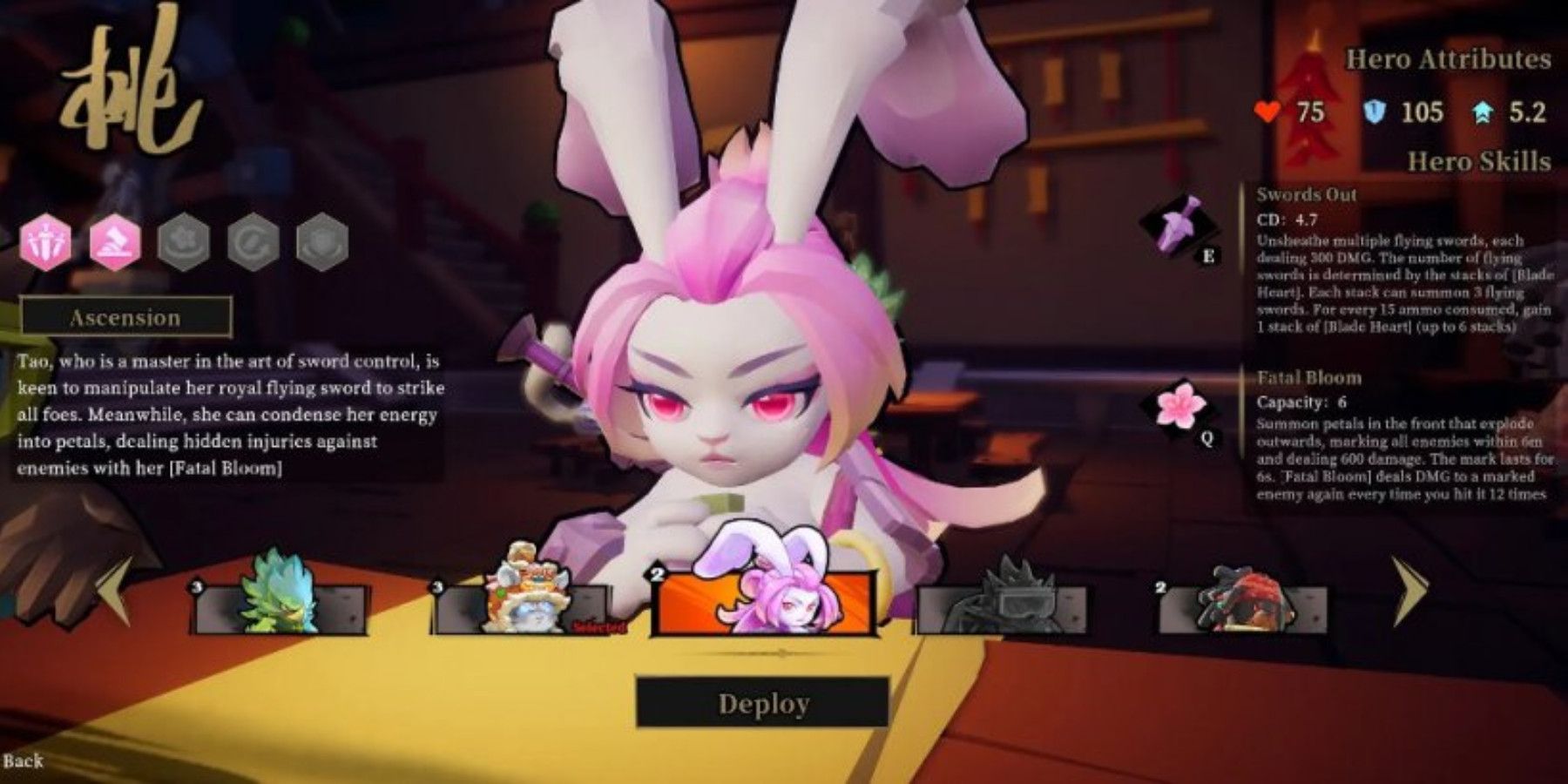 | | |
| --- | --- |
| Approximate Game Length | 15 Hours |
| Developer | Duoyi Games |
| X|S Enhanced | Yes |
| File Size | 13.24 GB |
| Xbox Store Link | |
Duoyi's Gunfire Reborn has been steadily building up momentum since its November 2021 release. The first-person shooter started its transition to consoles in October 2022 by debuting on Microsoft's Xbox consoles along with Game Pass, exposing the roguelite to a wider audience. After selecting from one of Gunfire Reborn's playable characters that come with their own strengths and weaknesses, players must work their way through zones containing randomly-generated levels along with a boss. The goal is simply to kill all enemies while collecting resources that can be used to buy or boost weapons and talents.
As Gunfire Reborn is a roguelite, death does not necessarily mean starting completely from scratch. Players can purchase permanent upgrades, along with successful runs being required to unlock more characters.
Merge & Blade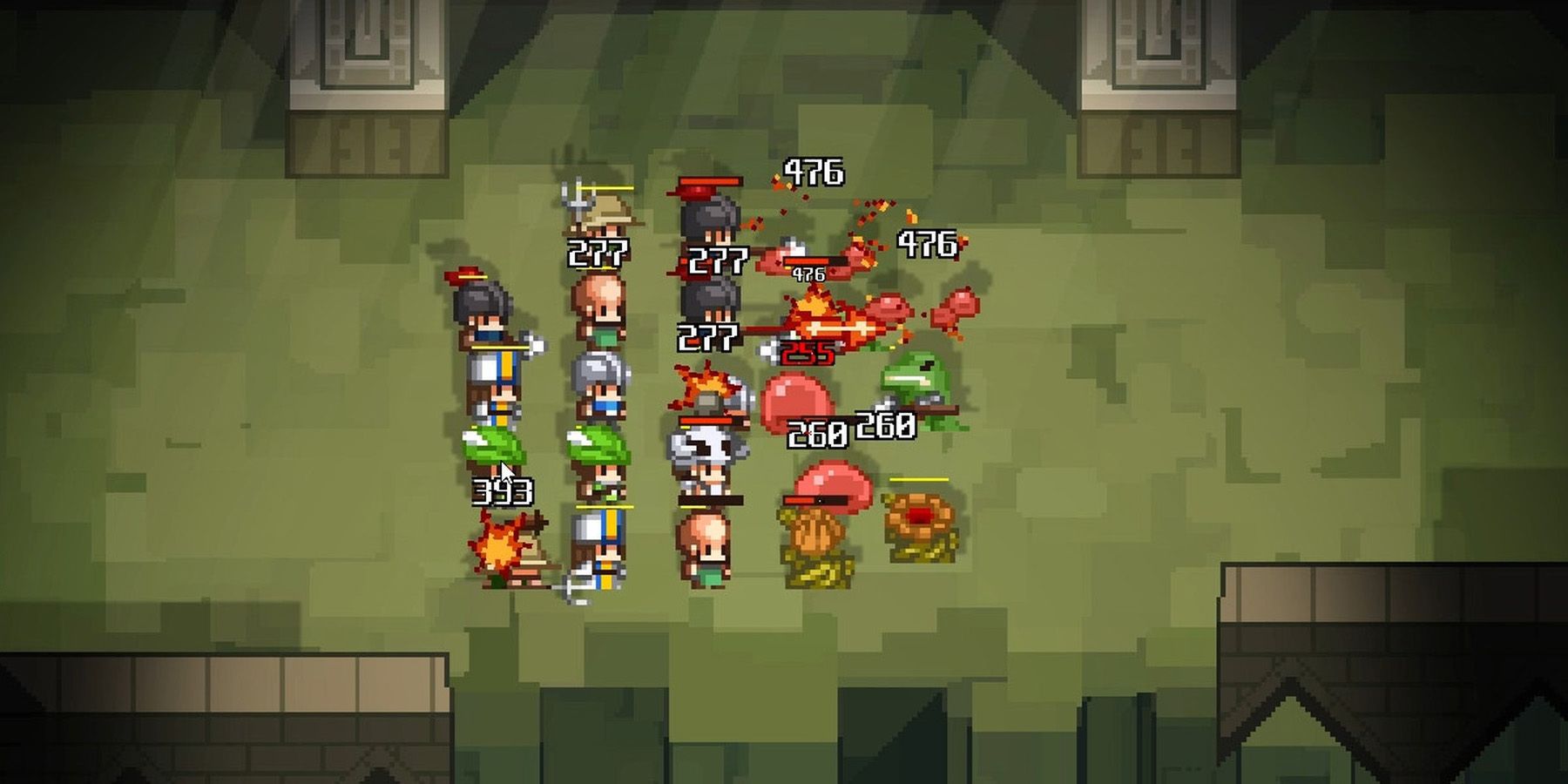 | | |
| --- | --- |
| Approximate Game Length | 7 Hours |
| Developer | Magic Cube |
| X|S Enhanced | Yes |
| File Size | 739.71 MB |
| Xbox Store Link | |
Merge & Blade is a special case since the default mode, Campaign, is not a roguelike. However, the developer did add a Roguelike mode to the game, and there are plans to expand this option in the coming months. Merge & Blade is an auto-battler that tasks players with building an army to take on monsters; once the set-up is done, it is up to the soldiers to carry their weight. A unique feature is that the party's formation is designed through a Tetris-style system that allows characters to level up if they are three of a kind.
The Roguelike mode plays out similarly to the Campaign, although it features different classes/characters and scenarios. A run lasts until the unique character dies, which can get pretty difficult after 10 or so battles. Merge & Blade uses a scoring system to keep track of a player's performance, making it easy to keep track of how a run has gone.
Despot's Game: Dystopian Battle Simulator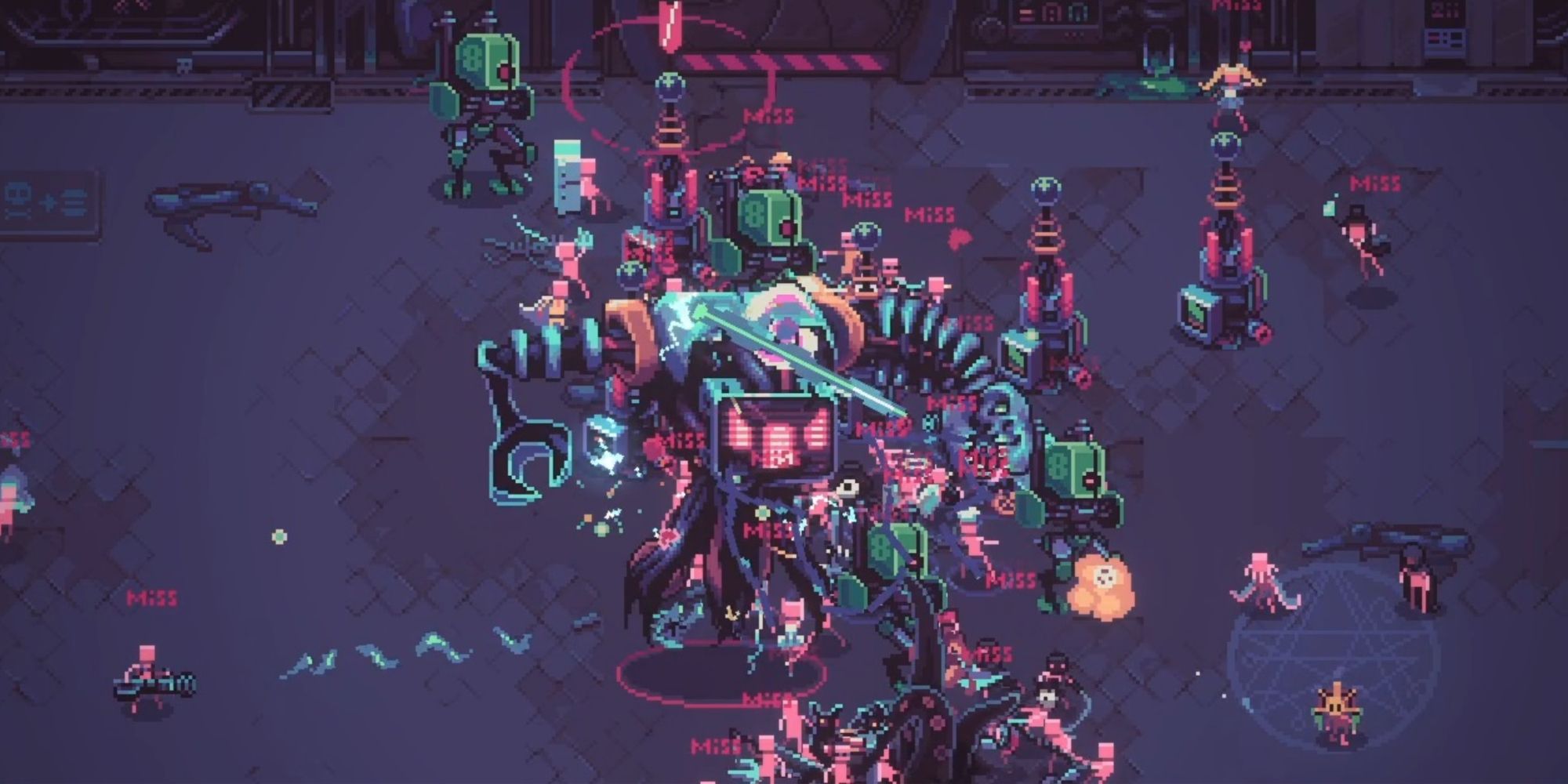 | | |
| --- | --- |
| Approximate Game Length | 6 Hours |
| Developer | Konfa Games |
| X|S Enhanced | Yes |
| File Size | 1.42 GB |
| Xbox Store Link | |
Despot's Game is a roguelike strategy game that casts players as the unwitting general of an army. Stuck in a dystopian battlefield, gamers have a squad of humans who must fight their way through room after room of enemy. Victory means growth, and the army will quickly begin to unlock unique classes. At this point, the player's role is to set up their warriors in a way to maximize their likelihood of surviving the ordeals that await.
Once the battle commences, players are reduced to spectators as they watch their tactics lead their army to glory or defeat. Boasting a pleasing pixel art style and a decent soundtrack, Despot's Game offers a nice change of pace from other Xbox Game Pass roguelikes.
Loot River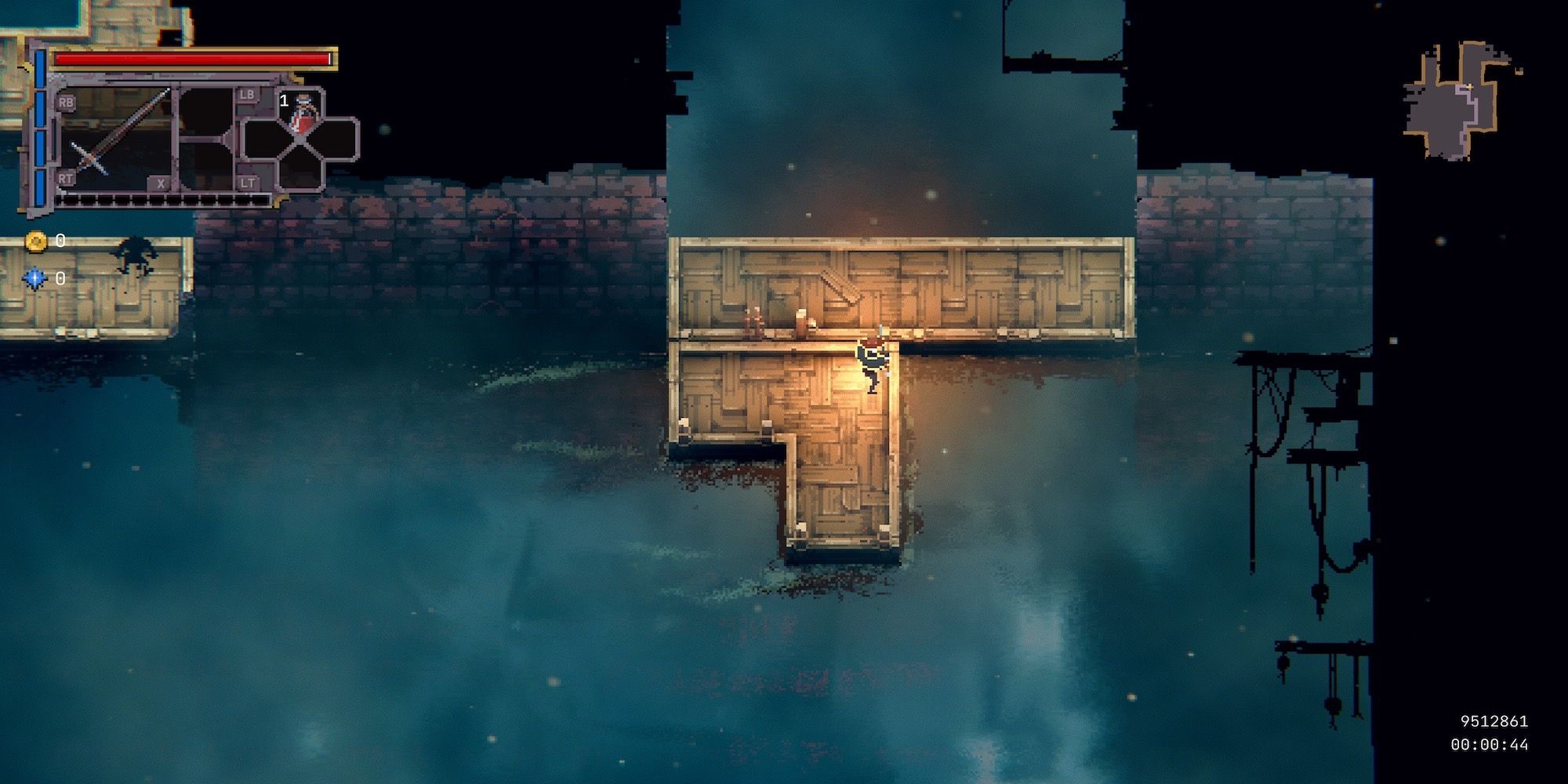 | | |
| --- | --- |
| Approximate Game Length | 5 Hours |
| Developer | straka.studio |
| X|S Enhanced | Yes |
| File Size | 2.42 GB |
| Xbox Store Link | |
Loot River is a newer roguelike that spun the genre on its head. It's also one of the more difficult entries in the genre as there is not a lot of progress that carries over between runs. Instead of running around endless hallways, every section of the game takes place on the water and in more open situations.
RELATED: Canceled Xbox Games You Never Knew Existed
Players then have to move floors around so that they can get across gaps. It's part puzzle game, part roguelike, and very challenging all around. The puzzle elements manage to blend well with the roguelike action even if navigating can be a bit too tricky at times.
Moonlighter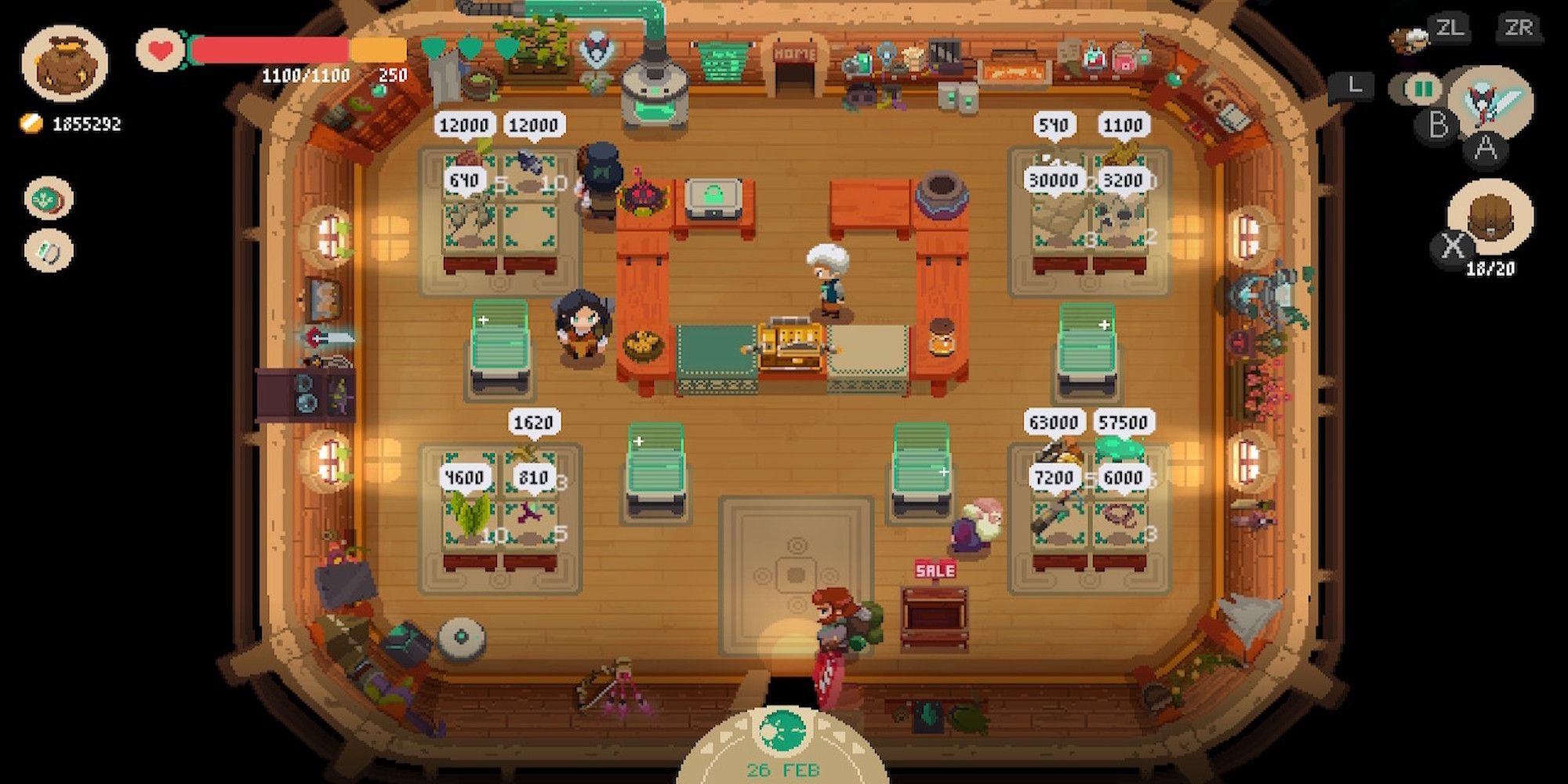 | | |
| --- | --- |
| Approximate Game Length | 15 Hours |
| Developer | Digital Sun |
| X|S Enhanced | No |
| File Size | 1.15 GB |
| Xbox Store Link | |
Have you ever wondered who stocks shops full of potions and gear in RPGs? Moonlighter seemingly answers that question. It's about a merchant who runs his shop in the daylight and then adventures into the dungeons at night to collect items to then sell in his shop.
This roguelike is approachable, even without the need for assist options. It's not going to be easy by any means, but players should be able to get a grasp of the upgrade loop quickly. A little grinding will make any obstacle in Moonlighter seem like nothing at all.
Monster Train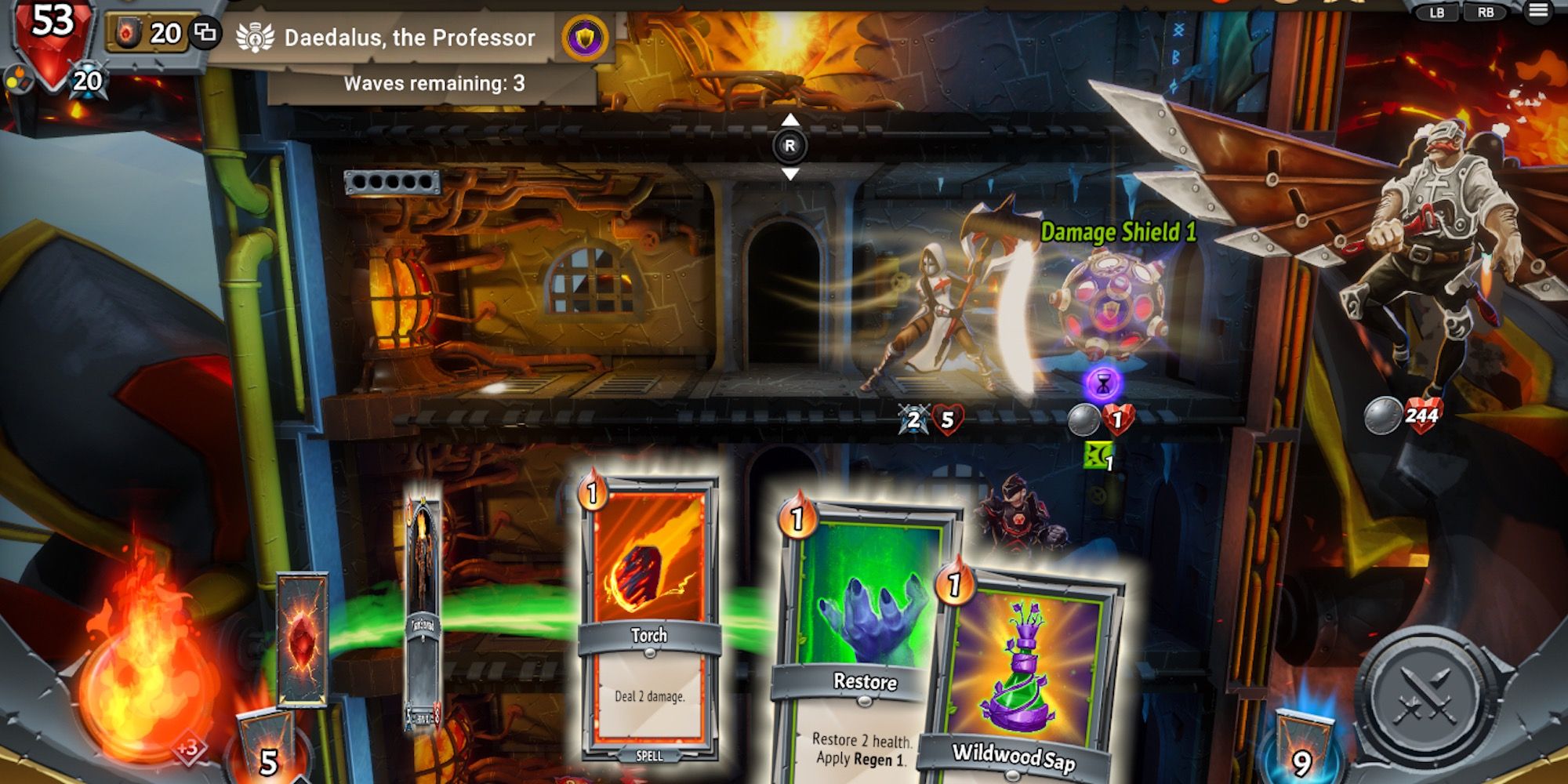 | | |
| --- | --- |
| Approximate Game Length | 5 Hours |
| Developer | Shiny Shoe |
| X|S Enhanced | Yes |
| File Size | 1.43 GB |
| Xbox Store Link | |
Deck builders and roguelikes go well together, and Xbox Game Pass has a few examples of the genres' synergy. Monster Train tasks players with protecting a power source by setting up defenses across a train's various levels. The goal is to resist the enemy's attacks, and doing so requires carefully considering not only which cards to summon but where they will be most effective.
Monster Train is challenging but generally fair. The roguelike comes with five starter decks, two of which are picked for each run. This selection provides quite a bit of variety, providing an incentive for players to shake things up when they start to get tired of a deck.
Neon Abyss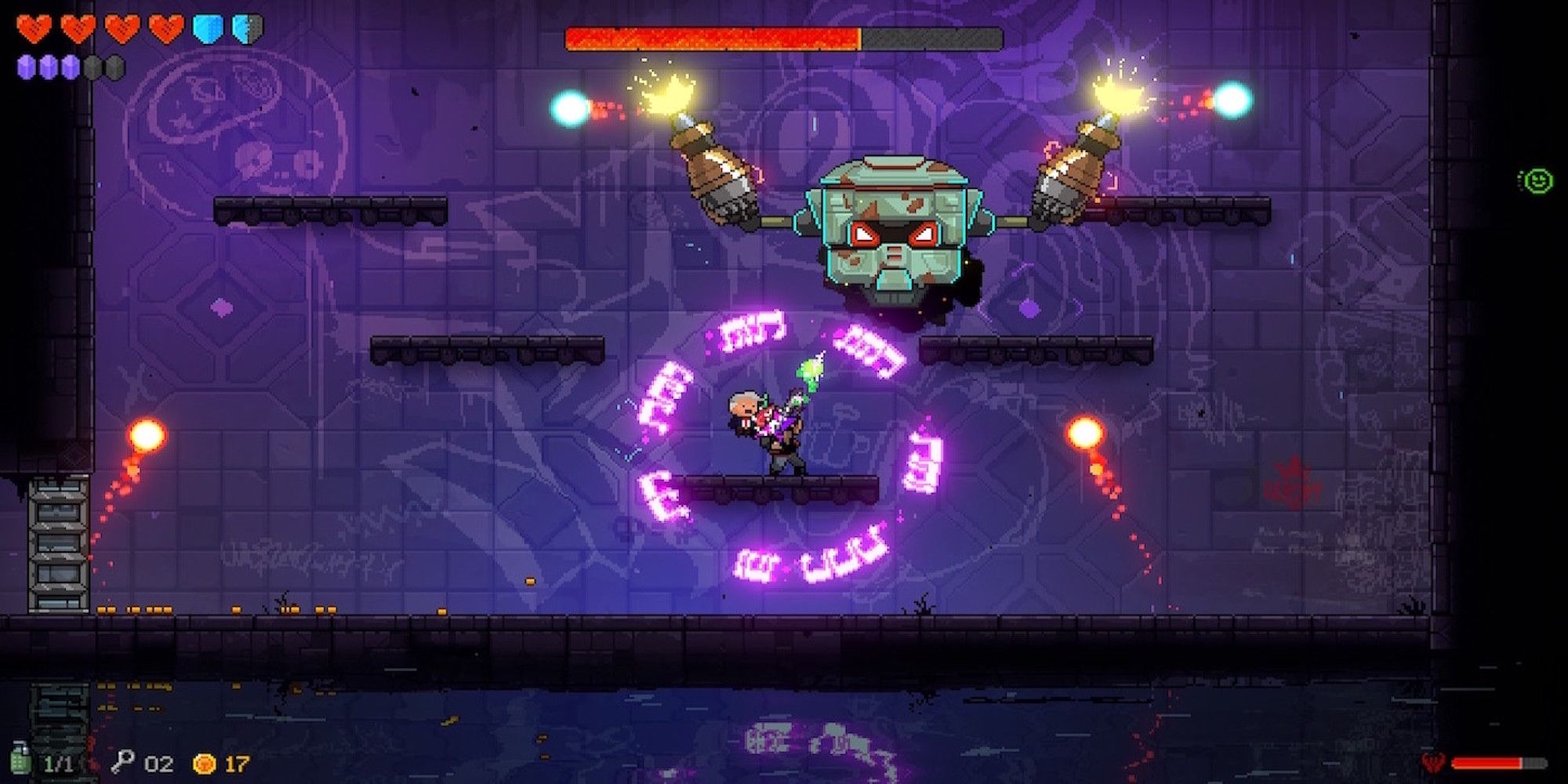 | | |
| --- | --- |
| Approximate Game Length | 12 Hours |
| Developer | Veewo Games |
| X|S Enhanced | No |
| File Size | 1014.82 MB |
| Xbox Store Link | |
Neon Abyss is another different take from the previous entries. Instead of hacking and slashing through enemies with melee weapons, the emphasis in this game is on guns. There are standard pistols and machine guns but there are more outrageous weapons too like one that can shoot lightning.
Neon Abyss is more arcade-like in nature with not a lot carrying over between runs which is fine. The bigger letdown with the game is that there isn't a co-op option, even though it looks like there should be. Still, Neon Abyss is a fun roguelike with satisfying combat and a cool visual style.
Slay The Spire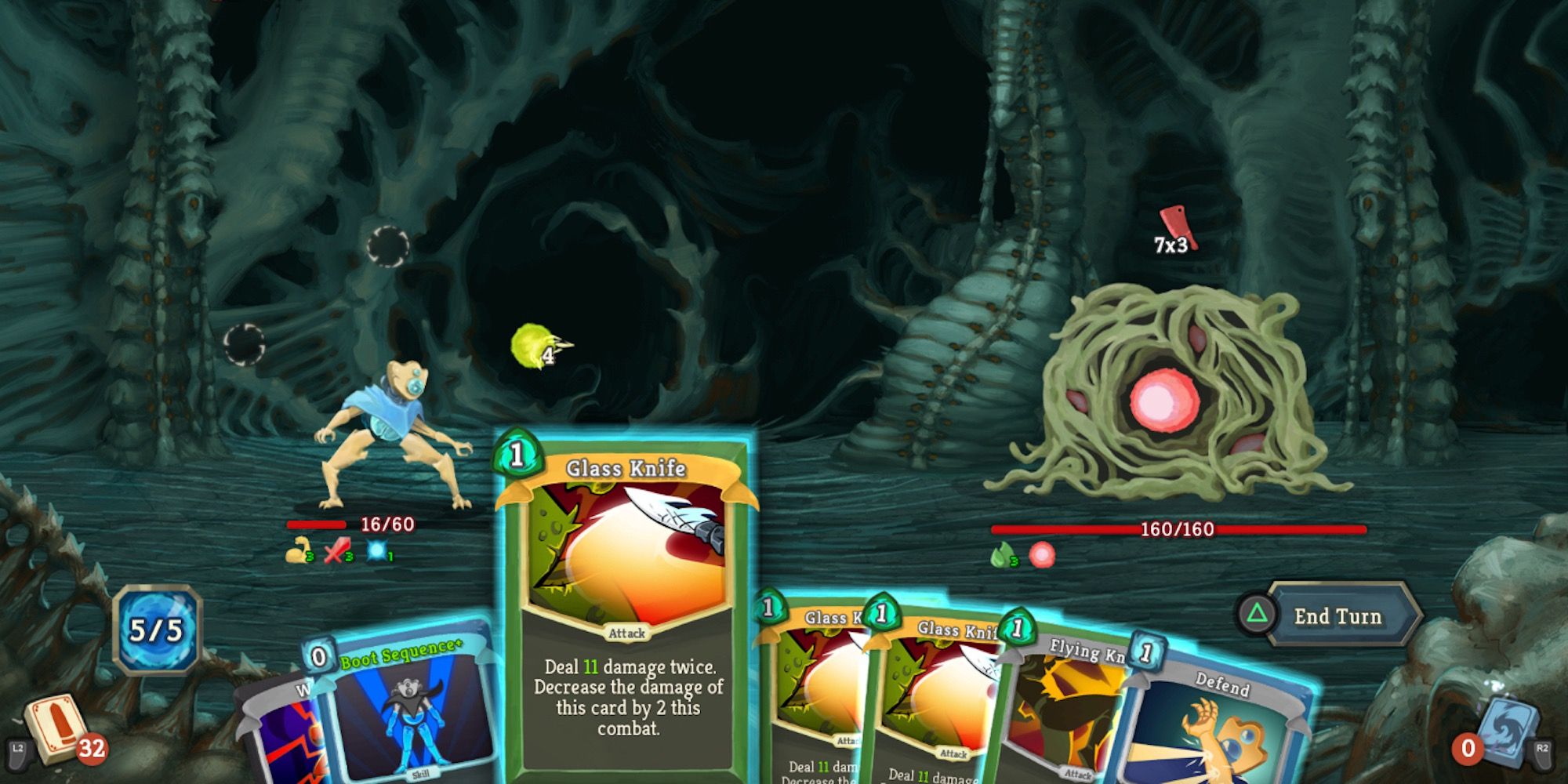 | | |
| --- | --- |
| Approximate Game Length | 12 Hours |
| Developer | Mega Crit Games |
| X|S Enhanced | No |
| File Size | 572.24 MB |
| Xbox Store Link | |
| Amazon Listing | Xbox One |
Slay the Spire is a card-based roguelike that is also like a choose-your-own-adventure game. Players start with a small roster of heroes but unlock more, along with new cards, along the way. They are asked which paths they want to take with some leading to traps and monsters and others to treasure.
It's a gamble but that is what this genre is all about even if the fighting is more like a turn-based RPG. Slay the Spire is another challenging one, though, without much progression carrying over; however, it is also one of those games that encourage players to go for one more round after each defeat.
Vampire Survivors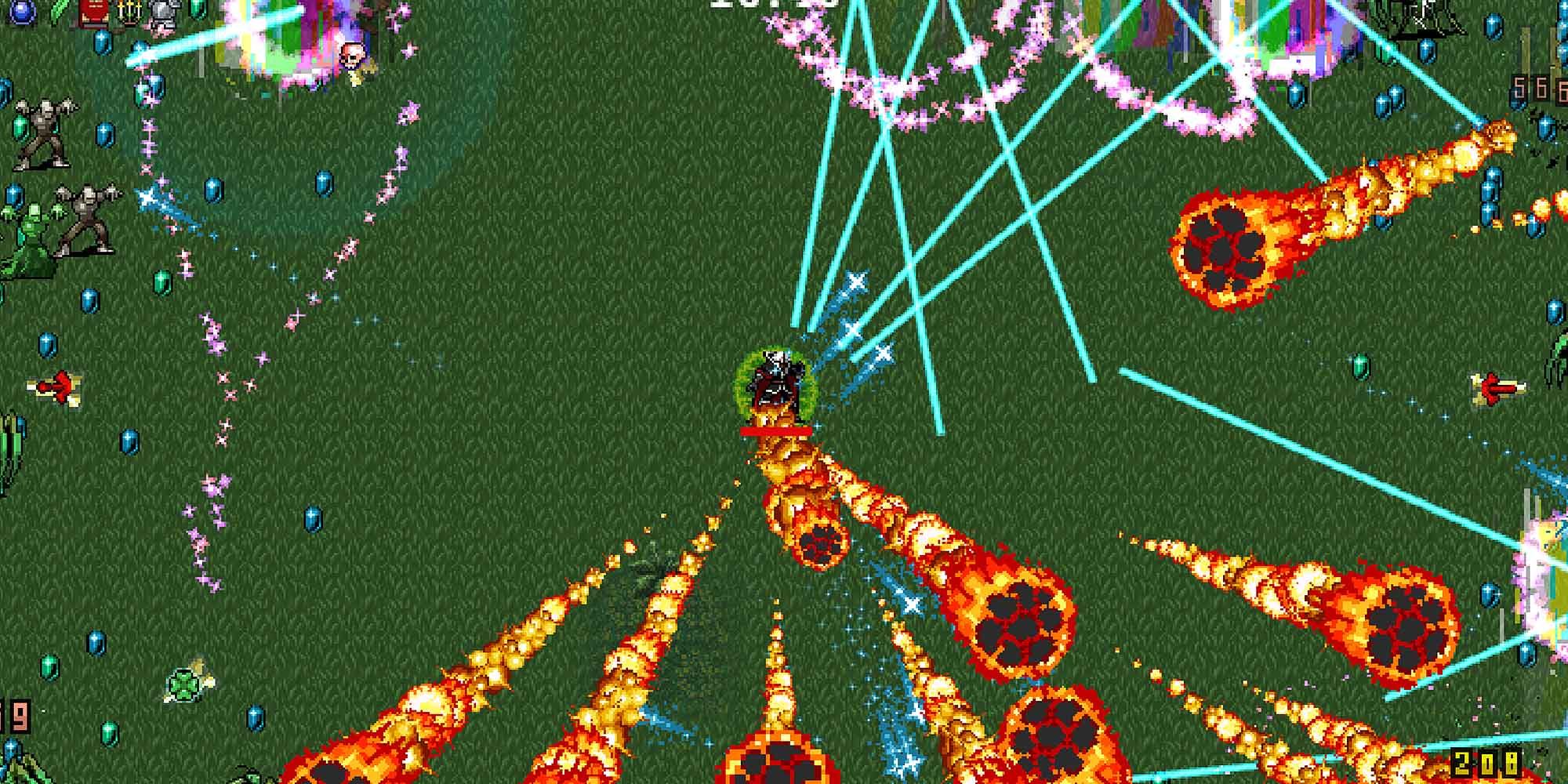 | | |
| --- | --- |
| Approximate Game Length | 10 Hours |
| Developer | Poncle |
| X|S Enhanced | Yes |
| File Size | 1.33 GB |
| Xbox Store Link | |
Created by a solo player, Vampire Survivors took Steam by storm when it entered early access towards the end of 2021. Eventually, the game garnered a full release on PC and made its way to Microsoft's consoles, being available on both the Xbox One and Xbox Series X/S. This roguelike drops players in maps with 30-minute time limits and challenges them to survive as long as possible. After picking a character and equipment, survivors are bombarded by enemies from all sides, with the battle intensifying as the minutes pass.
RELATED: Vampire Survivors: The Best Weapon Combinations
As players score kills, they level up their weapons and items, which is crucial to standing any chance during a stage's last 10 minutes. Vampire Survivors has an addictive gameplay loop that is accessible and immediately understandable, while still offering a significant challenge. The game comes with plenty of unlockables as well, including new characters and weapons that come with their own strengths, weaknesses, and strategy guides.
Vampire Survivors is the perfect buffer game to throw on for a quick session in between longer experiences.
Spelunky 2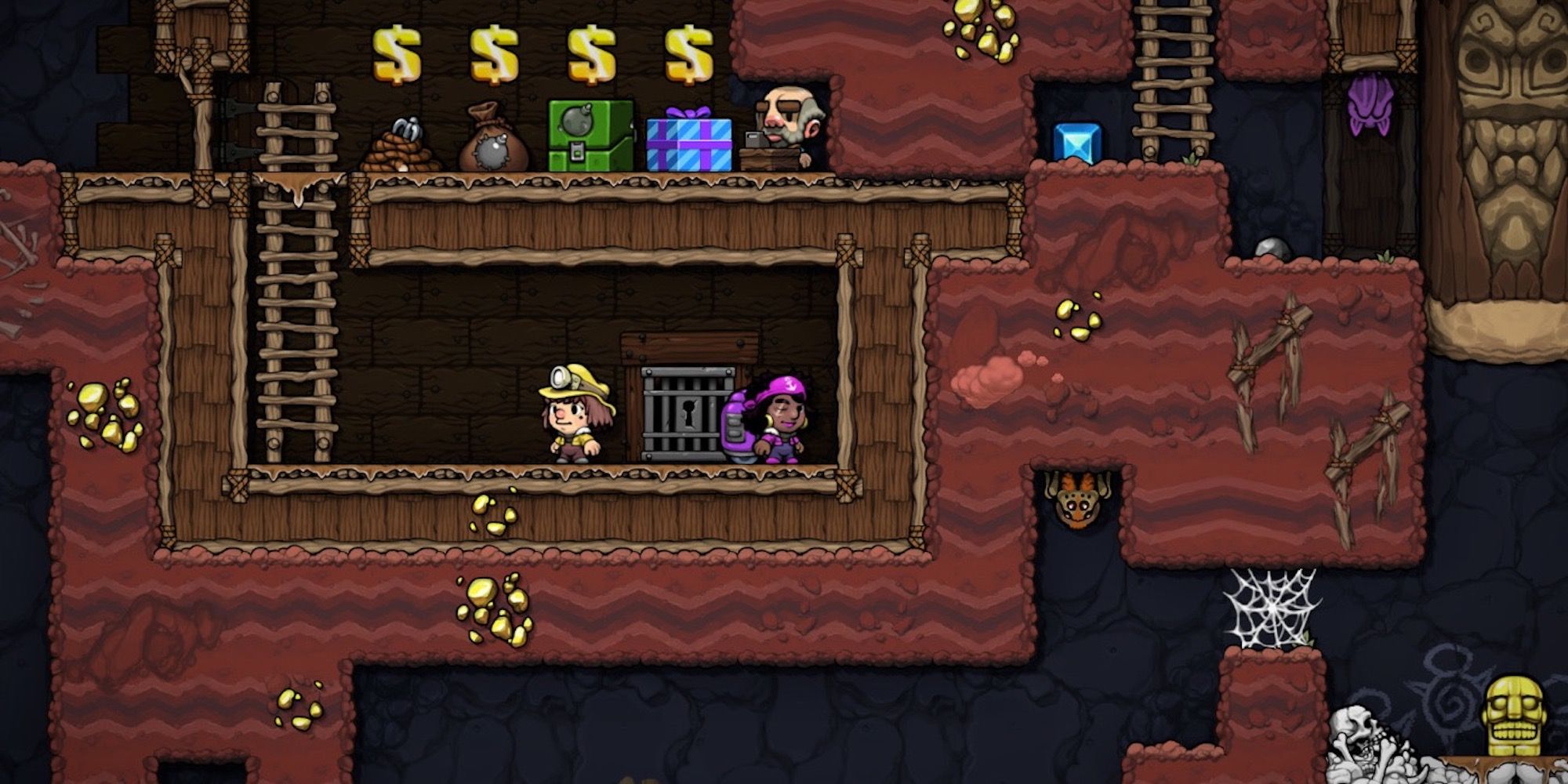 | | |
| --- | --- |
| Approximate Game Length | 30 Hours |
| Developer | Mossmouth |
| X|S Enhanced | Yes |
| File Size | 726.51 MB |
| Xbox Store Link | |
Spelunky 2 is the most hardcore roguelike on Xbox Game Pass. Players will have to go through dungeons on repeat to perfect their path to the final confrontation. It is more approachable than the original game though as the controls are tighter.
Four-player co-op returns which can also be helpful in conquering the dungeons and there are tons of characters to choose from too. Think of it more like a party game than a roguelike and the experience will be much sweeter.
MORE: Xbox Console Variations That Exclusively Released In Japan
Read original article here: gamerant.com
News Summary:
The Best Roguelikes On Xbox Game Pass (April 2023)
Check all news and articles from the latest GUIDES updates.
Please Subscribe us at Google News.
Denial of responsibility!
Egaxo
is an automatic aggregator around the global media. All the content are available free on Internet. We have just arranged it in one platform for educational purpose only. In each content, the hyperlink to the primary source is specified. All trademarks belong to their rightful owners, all materials to their authors. If you are the owner of the content and do not want us to publish your materials on our website, please contact us by email:
hl.footballs@gmail.com
The content will be deleted within 24 hours.