News
This is Your Last Chance to Claim 19 Free PS Plus Games on PS5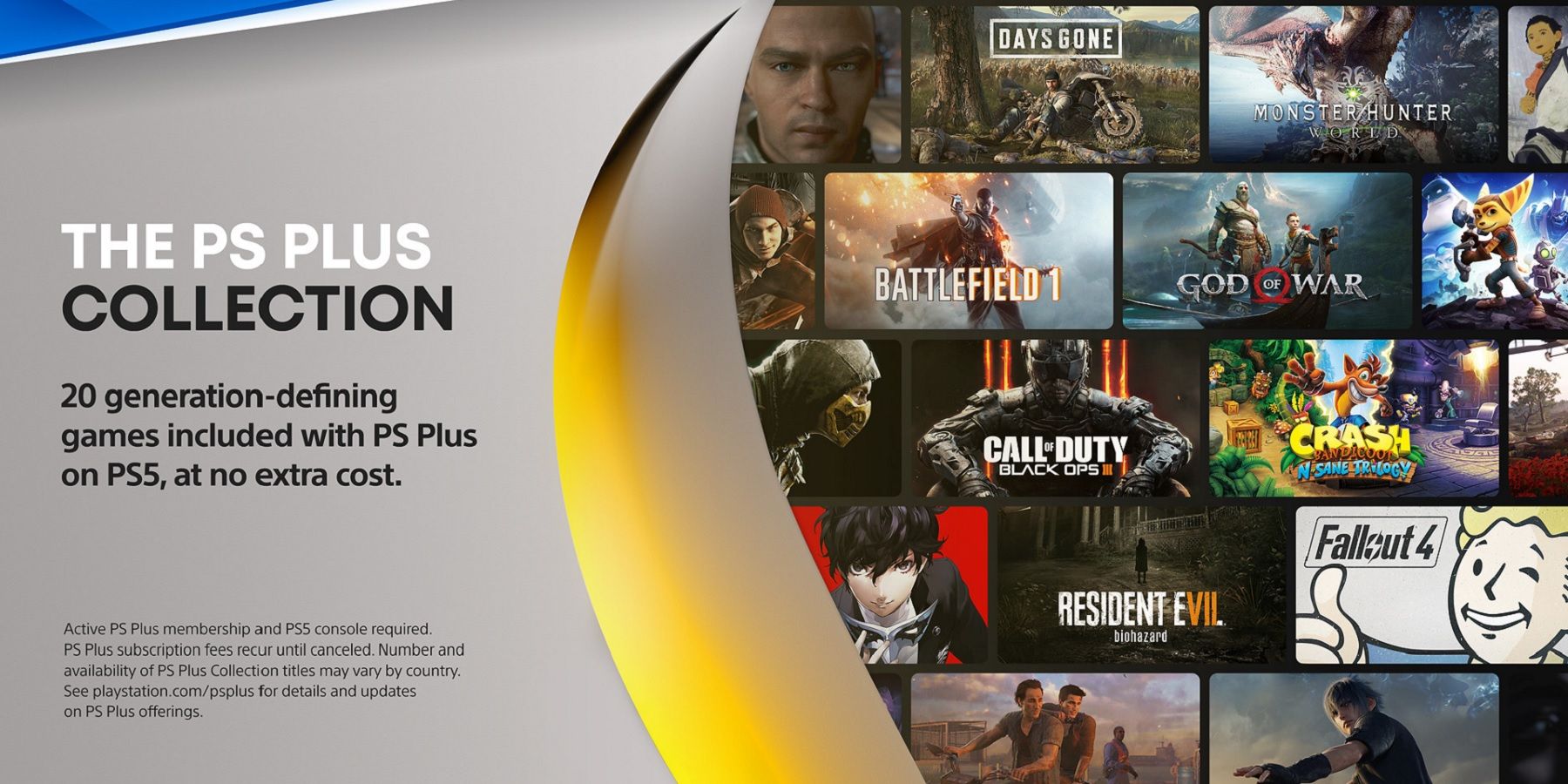 PlayStation Plus subscribers on PS5 have one last day to claim 19 free games for their digital libraries before they're gone for good. When Sony first released its PS5 console, it was accompanied by a brand-new PlayStation Plus perk: the PS Plus Collection.
For the past three years, the PS Plus Collection has given PlayStation 5 owners an instant library of high-quality PS4 games to play on their new console. Originally, there were 20 games available for PlayStation Plus subscribers to claim through the PS Plus Collection, but Persona 5 was eventually removed from the lineup. Persona 5's removal from the PS Plus Collection was just the beginning, however, as the other 19 games are getting the boot come Tuesday, May 9.
RELATED: PS Plus Subscribers Can Get a Bunch of Free Content in Newly Released Game
This means that today, May 8, is the last chance for PS Plus subscribers on PS5 to claim 19 games for their digital libraries. The games on offer are some serious heavy hitters from the PS4 generation as well, so there is some serious value with the collection. Anyone that's signed up for the basic tier of PlayStation Plus, aka the Essential tier, can claim the PS Plus Collection games, so subscribers shouldn't let the opportunity pass them by.
PS Plus Collection Games List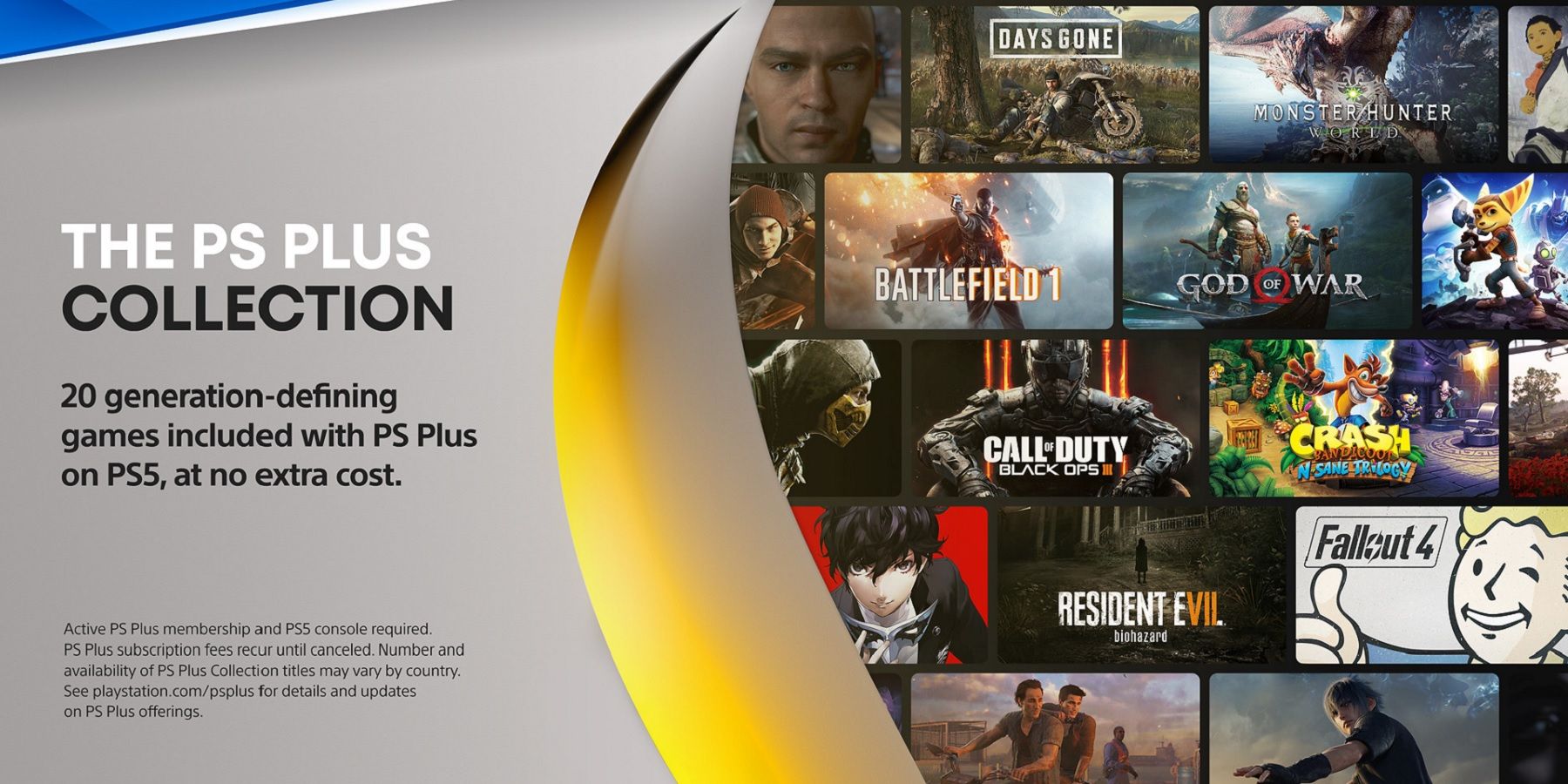 Batman: Arkham Knight
Battlefield 1
Bloodborne
Call of Duty: Black Ops 3 – Zombies Chronicles Edition
Crash Bandicoot N. Sane Trilogy
Days Gone
Detroit: Become Human
Fallout 4
Final Fantasy 15 Royal Edition
God of War
Infamous: Second Son
The Last Guardian
The Last of Us Remastered
Monster Hunter World
Mortal Kombat X
Ratchet & Clank
Resident Evil 7
Uncharted 4: A Thief's End
Until Dawn
After today, none of these games will be available to claim through the PS Plus Collection, but it's not all doom and gloom. Some of these games actually doubled as part of the monthly free PS Plus games, so it's possible subscribers have already claimed them that way. Additionally, some of these games are actually available through the PS Plus Extra and Premium tiers, meaning those who are signed up for the pricier versions of PS Plus will still be able to try out some of these without actually paying full price.
It's possible that Sony's decision to focus on the PS Plus Essential and Premium tiers played a role in the demise of the PS Plus Collection, but it's also possible that it's come about due to expiring licenses and things of that nature. Whatever the case may be, PS Plus subscribers have one more day to claim these games before they're gone, and so they should make sure to do so ASAP if they haven't already.
MORE: Predicting When Star Wars Jedi: Survivor Will Come to Xbox Game Pass and PS Plus
Source: gamerant.com