Quick Links
The Pokemon Trading Card Game (TCG) is one of the most popular card games of all time, with millions of players and billions of cards printed. It's also a big hit with collectors, who open packs hoping to find beautiful and rare cards to put in their binders, or maybe even sell on the secondary market.
RELATED: What To Buy For Magic: The Gathering
However, it can also be a confusing thing to get into. With multiple expansions released each year, and tons of supplementary products vying for your attention, knowing you're buying the right thing can be harder than maybe it should be. Here's the absolute latest in the Pokemon TCG, what it includes, and how you can buy it.
The Latest Expansion: Sword & Shield – Silver Tempest
The latest release for the Pokemon TCG is also the final one of the current Sword & Shield era, before we head into the new Paldea region with Scarlet & Violet due sometime early next year. It features everything that's defined the Sword & Shield era, like the powerful (and highly collectible) V, VMAX, and VSTAR cards, shiny Radiant Pokemon, and the ever-popular Trainer Gallery of alternate art cards.
Sword & Shield: Silver Tempest Booster Display Box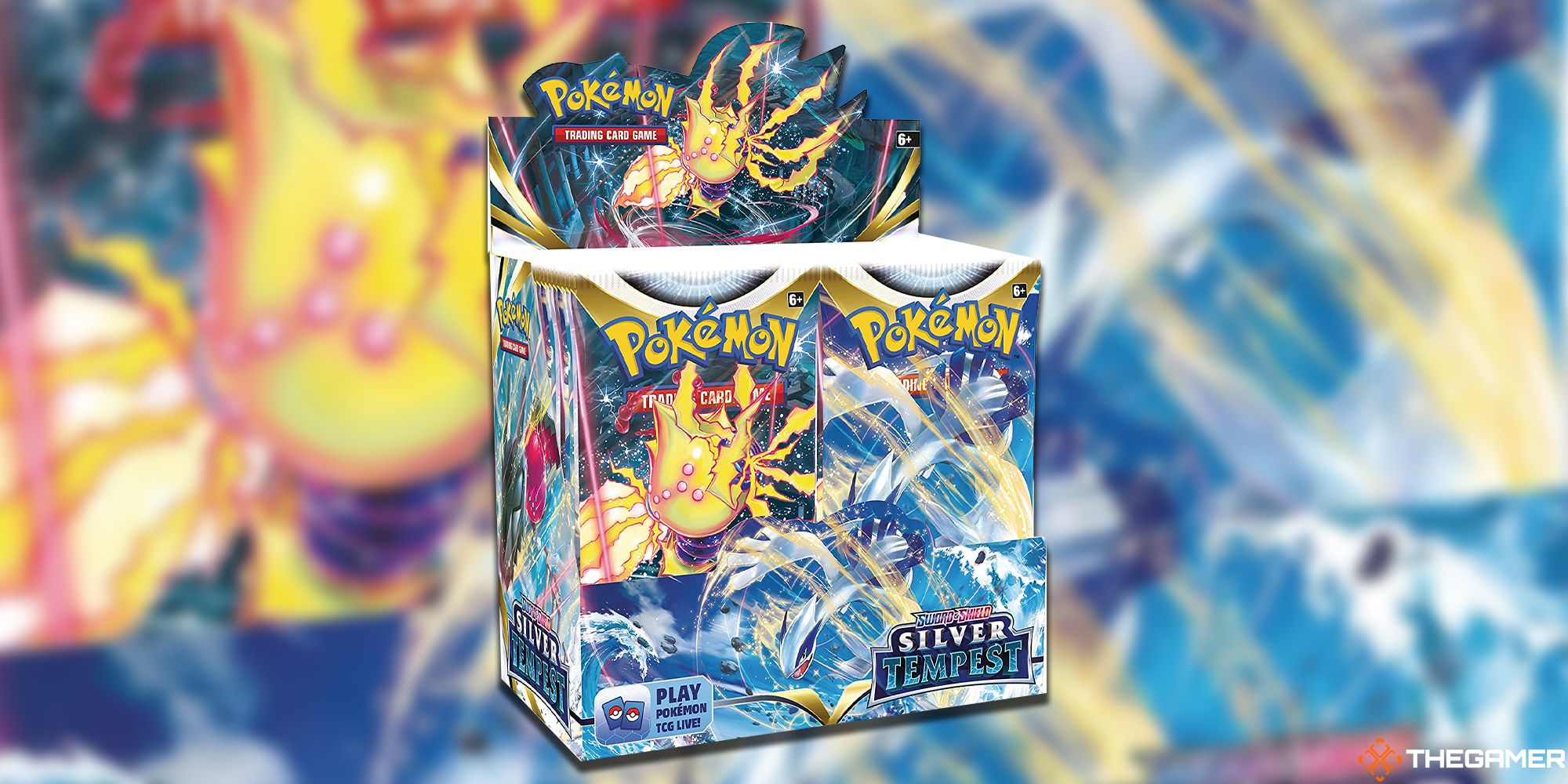 If all you want is cards, card, and more cards, the booster display box is the way to go. Each box contains 36 booster packs of ten regular cards and either one basic Energy, or one VSTAR marker card, for a total of 396.
Each pack also comes with a code card to redeem the pack of Pokemon TCG Online or Pokemon TCG Live, the digital adaptations of the game. At present, TCG Online is being slowly phased out in favour of live, however cards are valid for both, and your cards will transfer over to Live through your Pokemon Trainer Club account.
As is standard for Pokemon, each pack will contain one guaranteed rare, and one other guaranteed holo-foil. The remaining cards will usually be a mix of common and uncommon cards. There is also a chance that your rare card may be a rainbow or golden secret rare, which can only be found in approximately two percent of all booster packs.
If you're already invested in the Pokemon TCG, or buying for someone who is, booster boxes like this are often the best buy you can make. Instead of coming with all the accessories of other products, this just gives you the cards you want, and lots of them. With so many packs, the chances of you pulling some of those rainbow or golden rares is much higher.
Sword & Shield: Silver Tempest Elite Trainer Box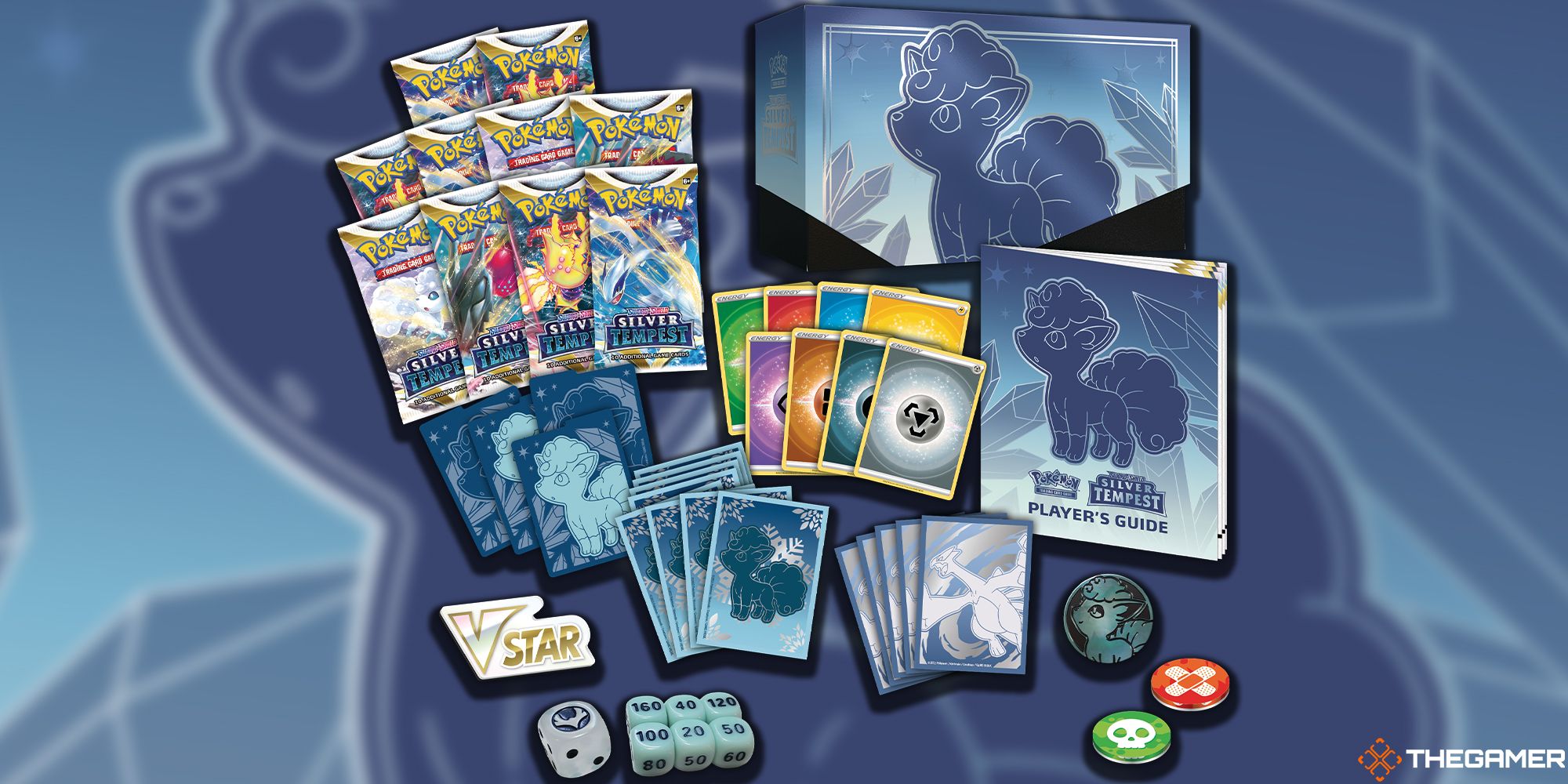 If you're not wanting to splash out over $100 on a booster display box, the Elite Trainer Box is the most cost-efficient and popular way of buying the game.
The Elite Trainer box contains eight Silver Tempest booster packs (with the same rarities as the booster bundle box). On top of that, it also includes Alolan Vulpix-themed card sleeves to protect your pulls, a pack of basic energy cards, six damage counter dice, a coin to flip to determine who goes first, and markers to track conditions like poison or knocked out. All of that is bundled up in a very useful storage box, again based on Alolan Vulpix.
While you do get fewer cards in an Elite Trainer Box than you would a booster display box, you do get more of what you need to get playing straight away. The inclusion of sleeves is particularly handy, as buying those separately can cost you upwards of $15 on their own – and these feature exclusive designs not available anywhere else. Add to that the basic energies and the dice, and you've effectively got a deck in a box.
Sword & Shield: Silver Tempest Booster Bundle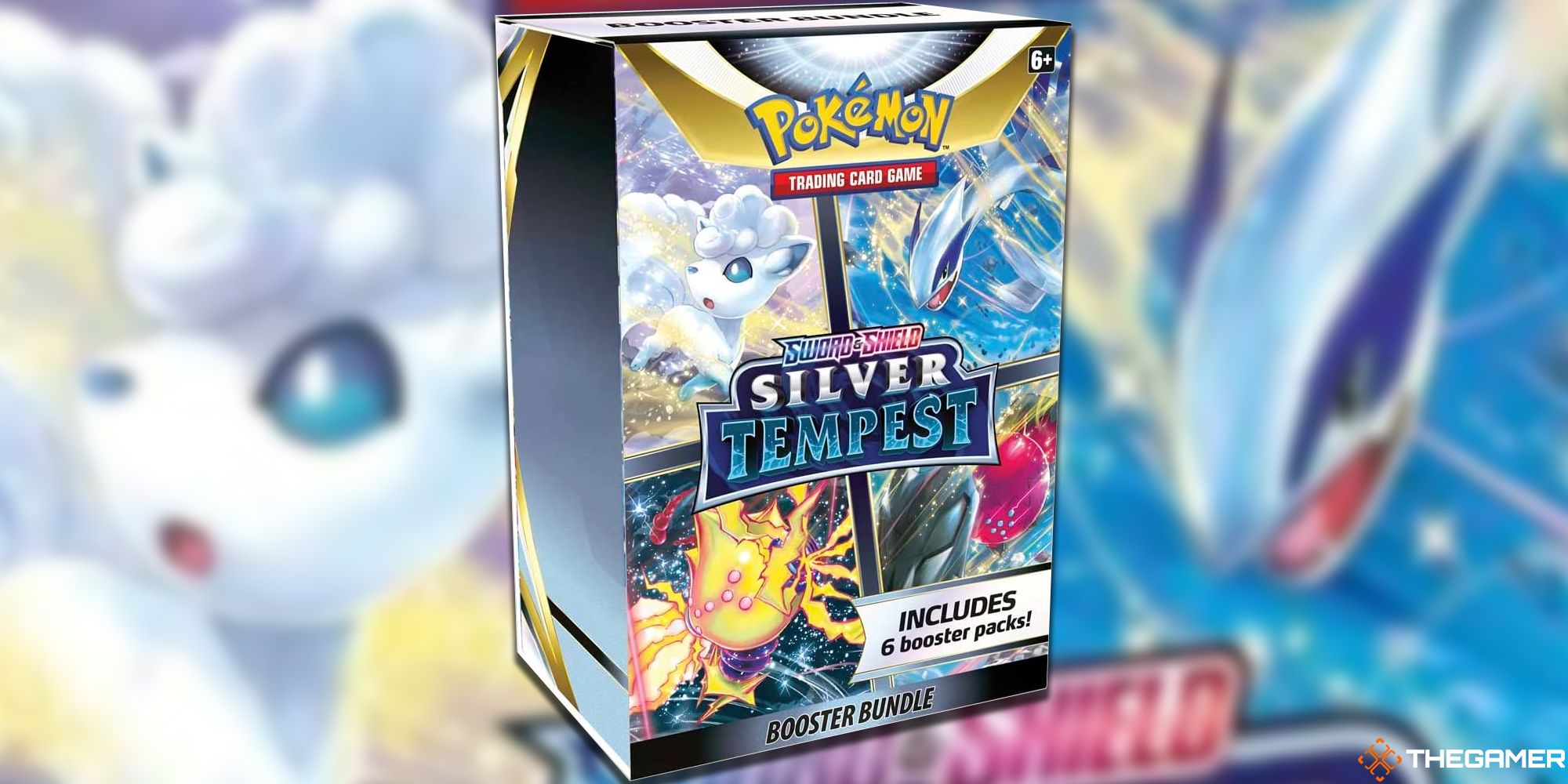 Coming in cheaper even cheaper than the Elite Trainer Box is the Silver Tempest Booster Bundle. This is as close to entry-level as you can get, with the box containing six booster packs of Silver Tempest and nothing else.
Of course, each booster pack comes with the same things as an Elite Trainer Box or Display Box's pack, meaning you have the chance of pulling gold or rainbow rares, and you'll still get the codes to redeem on Online or Live. If you're on a budget and just want a nice sampling of the newest expansion, this is a great way to go.
Sword & Shield: Silver Tempest Build & Battle Box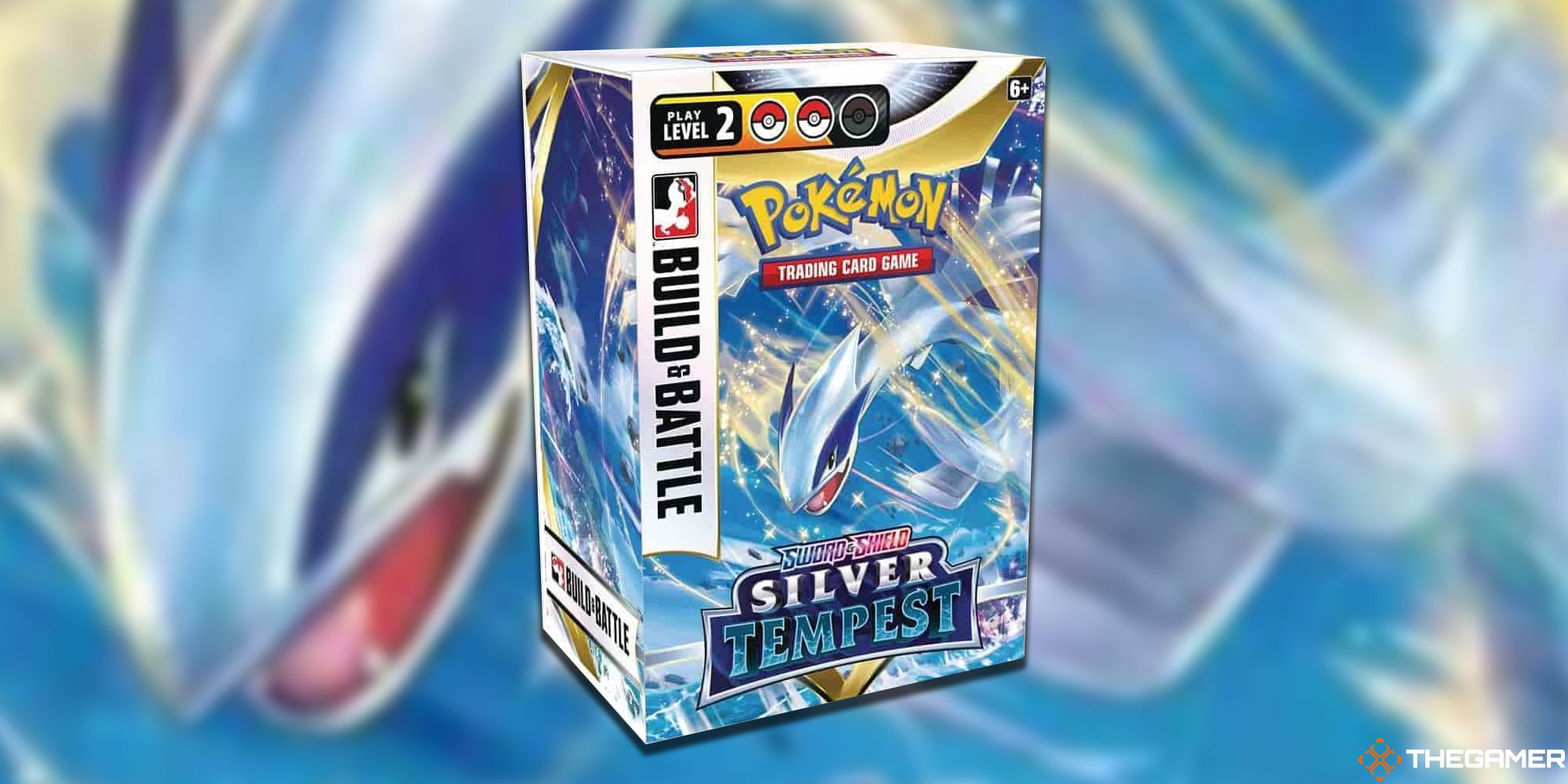 The final boxed product for Silver Tempest is the Build & Battle box. Coming in around the same price as the booster bundles, Build & Battle Boxes are, essentially, prerelease events in a box. If you're wanting to really get down into Silver Tempest and see what it has to offer players, this is a great way to go.
Each box contains four Silver Tempest booster packs, a 40-card deck, a code to redeem it all on TCG Online or TCG Live, and a holo promo card, stamped to make it extra exclusive. The goal of these is to use your booster packs to customise the deck, pumping it up from 40 to the playable 60. Grab a few of them, and you and your friends can play limited games of Silver Tempest with ease, just as you would at an event at your local game store.
If you want to go a little bit fancier, there is also the Build & Battle Stadium. This is intended for two players, and includes two Build & Battle Boxes, a pack of energy cards, dice, condition markers, and four extra booster packs on top of the four you find in each box.
Other Products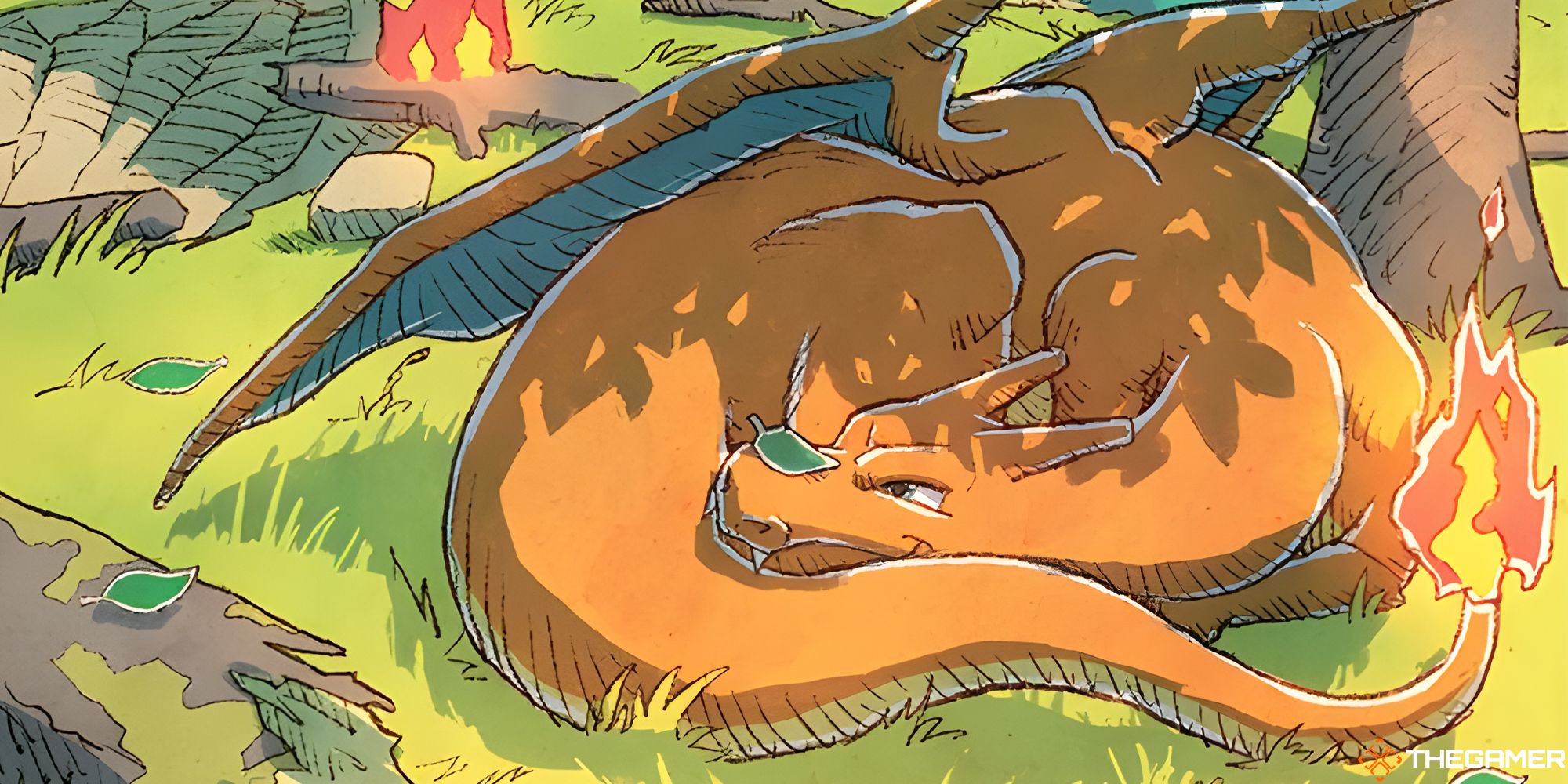 Though Pokemon's biggest releases are its main expansions, it also releases plenty of special boxed products. These can include exclusive promo cards and special accessories, making them some of the most highly sought-after releases for the game.
Trick Or Trade Halloween Booster Bundle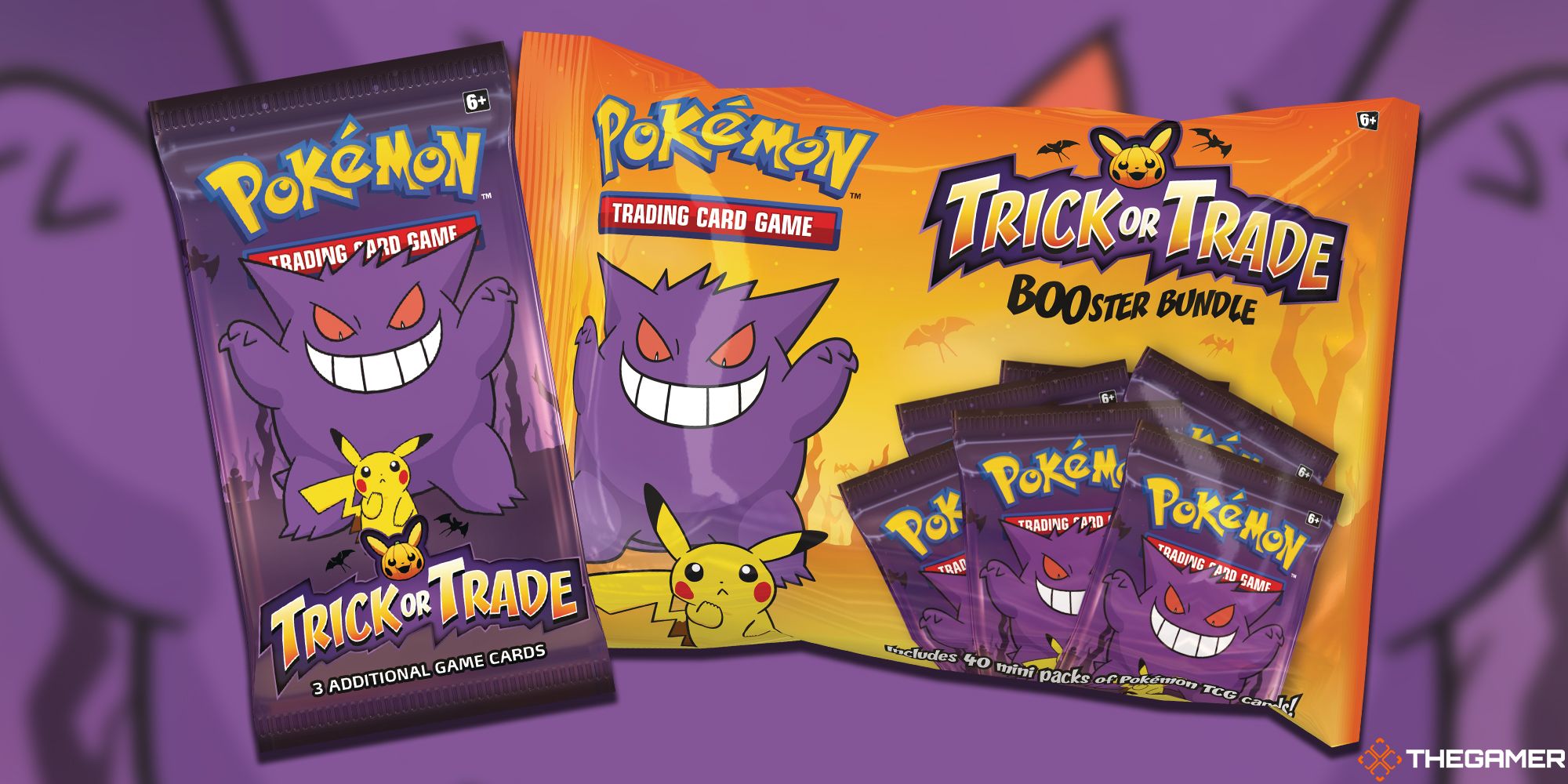 Why give out candy for Halloween, when you could give people some spooky-themed Pokemon cards instead? Containing 40 four-card packs, these are bite-sized samples of the TCG featuring everyone's favourite Dark- and Ghost-type Pokemon, each with an exclusive Pumpkin Pikachu stamp.
These don't contain the spicy V, VMAX, or VSTAR cards of a regular release, but they're an endearing, and, more importantly, cheap way to experience the TCG. Each pack even includes one guaranteed holo-foil card, which, when combined with the stamp, could make these very desirable later down the line.
Sword & Shield Ultra-Premium Collection – Charizard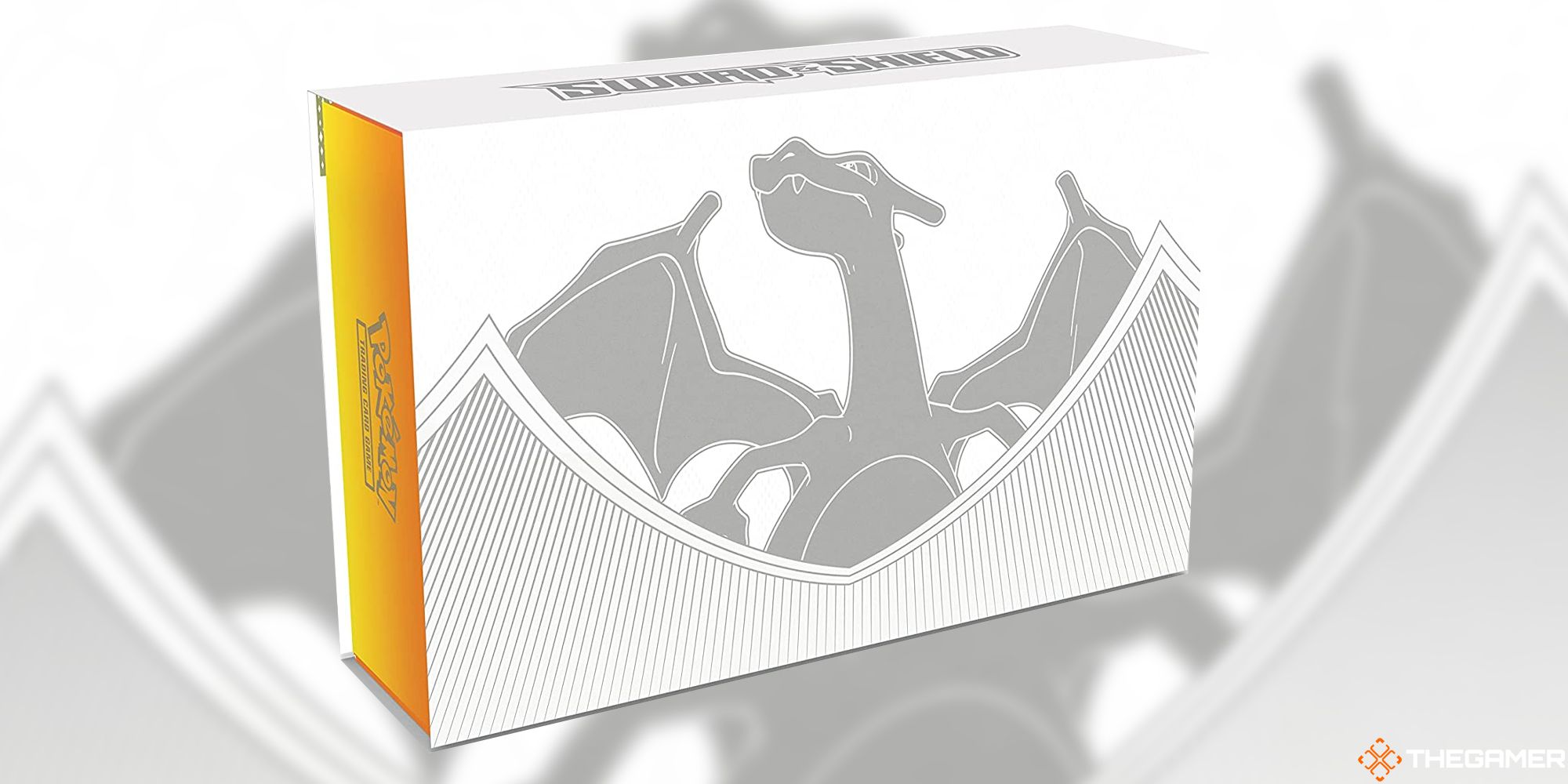 On the complete opposite end of the spectrum to the Trick Or Trade bundle is the Ultra-Premium Collection. A luxury product coming in at a high price point, this boxed compilation includes exclusive versions of one of the TCG's most popular Pokemon, Charizard.
Charizard V, Charizard VMAX, and Charizard VSTAR are all included in a special etched foil printing (giving it a slightly rougher texture that looks fantastic). You also get a ton of accessories, such as a Gigantamax Charizard playmat, sleeves, a flip coin, dice, and – most importantly – 16 booster packs from the Sword & Shield era of the game. You also get a code to redeem all of this on TCG Online or TCG Live.
The Ultra-Premium Collection – Charizard is like gold dust, and sells out incredibly quickly. Make sure you act fast if you see it in stock, as it'll likely sell out again almost immediately.
Pokemon Battle Academy
If you're looking to get into the Pokemon TCG, or buying for someone who's curious, the Battle Academy is perhaps the single best way to start.
The box contains everything you need to shuffle up and play straight away. It contains three decks – Pikachu V, Cinderace V, and Eevee V – an instruction sheet, a gameboard to track where you put your cards, damage counters, a dice, and deck boxes to keep everything in. It even includes two exclusive promo cards of Galarian Obstagoon.
Keep in mind that this box doesn't include any boosters, and is intended to be a completely self-contained take on the game free of the random chance of cracking packs. There is absolutely nothing to say you can't upgrade these decks or simply take them apart, though, which makes them a great buy for both newbies and those wanting to bolster their collection a bit.
We hope you like the items we recommend and discuss! TheGamer has affiliate and sponsored partnerships, so we receive a share of the revenue from some of your purchases. This won't affect the price you pay and helps us offer the best product recommendations.
NEXT: The Best Chaos Space Marine Model Kits For Warhammer 40,000
News Summary:
What To Buy For The Pokemon TCG
Check all news and articles from the latest News updates.
Denial of responsibility!
Egaxo
is an automatic aggregator around the global media. All the content are available free on Internet. We have just arranged it in one platform for educational purpose only. In each content, the hyperlink to the primary source is specified. All trademarks belong to their rightful owners, all materials to their authors. If you are the owner of the content and do not want us to publish your materials on our website, please contact us by email:
hl.footballs@gmail.com
The content will be deleted within 24 hours.