Guides
Star Wars Jedi: Survivor – How To Find Boba Fett
Boba Fett makes a surprise appearance in Star Wars Jedi: Survivor that will have fans craving more of this iconic bounty hunter. Although Boba Fett in Star Wars Jedi: Survivor doesn't have a lot of screentime, it's still a scene worthy of witnessing in-game, thanks to a cameo voice from Temuera Morrison and the arrival of one of the best bounty hunters in Star Wars. Players might be asking how to find Boba Fett in Star Wars Jedi: Survivor, and although it may take a while, it's worth every step.
RELATED: Star Wars Jedi: Survivor – Things We Want To See In A Sequel
It makes perfect sense for Boba Fett to appear in Star Wars Jedi: Survivor considering the large bounty of Credits that have been placed on Cal Kestis' head. However, Boba Fett isn't interested in fighting a Jedi Knight this time, but perhaps there's room for a future battle between Cal Kestis and Boba Fett in a Star Wars Jedi: Survivor sequel.
Unlock Caij Bounties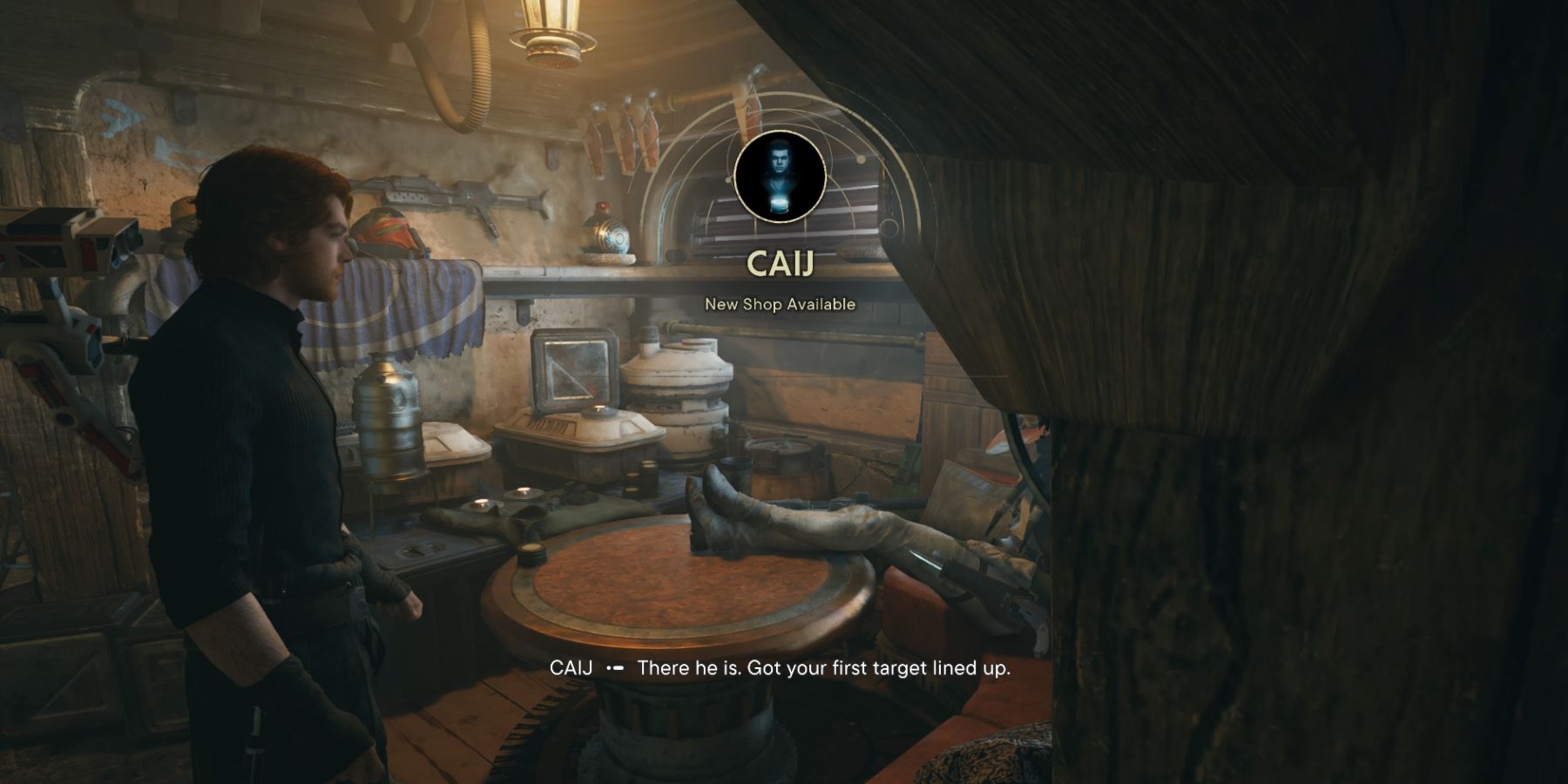 The first step in finding Boba Fett is to begin checking off the list of bounty hunters that want to kill Cal Kestis. This is automatically unlocked as players progress through the main story during Chapter 3's "On the Trail" mission when they head to Koboh to investigate the ruins. From here, they will encounter their first bounty hunter, Korej Lim, and upon defeat, they will be introduced to the overly friendly and ever-chatty Caij Venda.
After Caij compliments how Cal Kestis was able to take out the bounty hunter, she declares that the two of them should partner up and clear the galaxy of the Haxion Brood. When players next return to Plyoon's Saloon, they will be able to talk to Caij, who will give Rumors as to the next bounty hunter location.
Complete All Bounties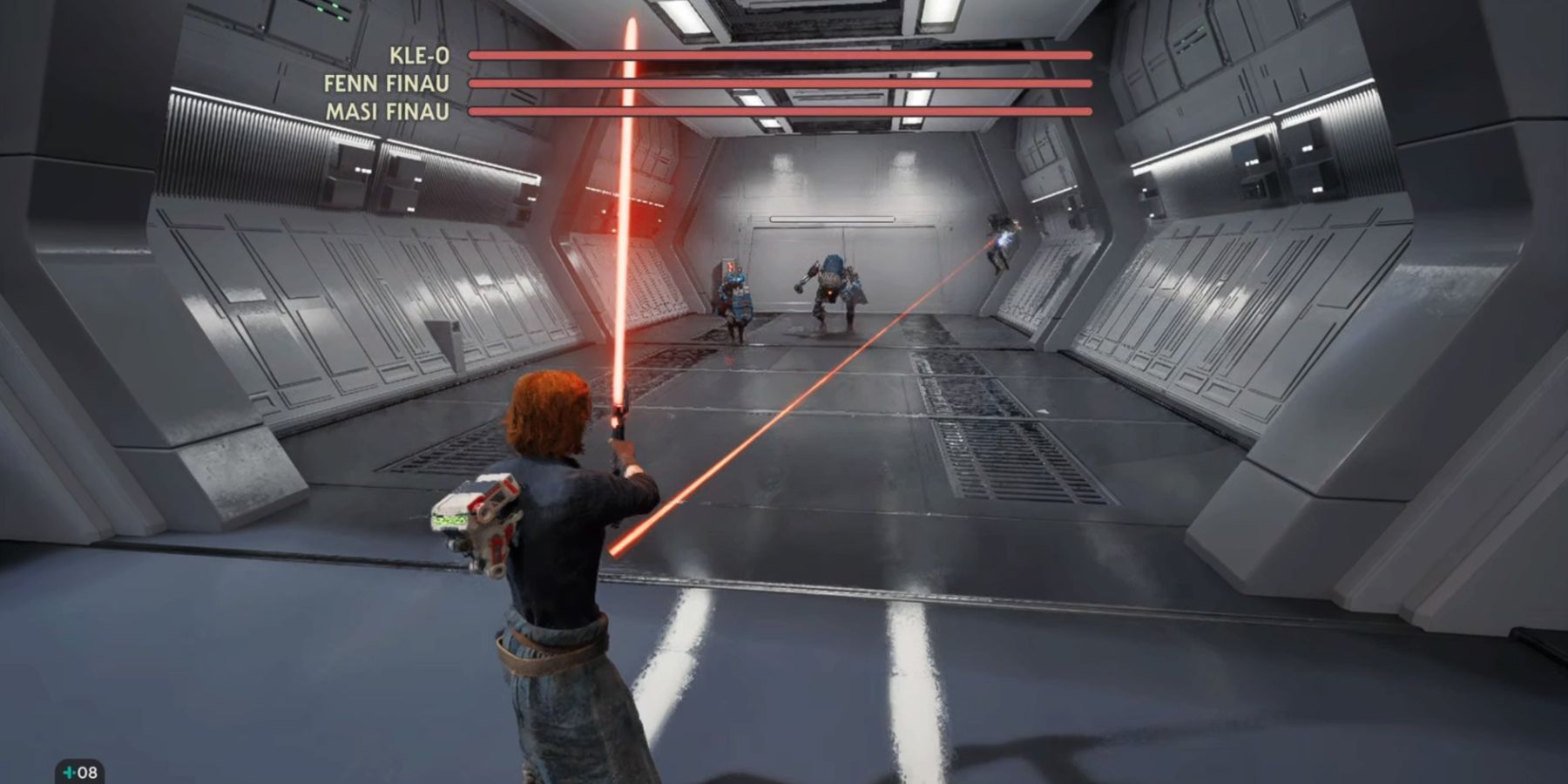 For the next part of finding Boba Fett, players will have to hunt for the Haxion Brood bounty hunters. There are a total of 16 bounty hunter targets in Star Wars Jedi: Survivor, but players will not be able to take them all out immediately. Players will need to progress through the story to unlock new areas and advance the story progression so that more bounty hunter targets can stake their claim in Star Wars Jedi: Survivor, causing more trouble for Cal Kestis.
RELATED: Star Wars Jedi: Survivor – Things You Didn't Know You Could Do
Each bounty is a lot of fun, existing in a different location with a different backstory. After each bounty, players will need to return to Caij to locate the newest rumor. It's not too bad of a grind in finding and killing these bounty hunters, as they can be fun fights, especially the legendary bounty hunters in Star Wars Jedi: Survivor, which takes Cal Kestis through a fortress of difficult enemies to fight their main target.
Find Caij Vanda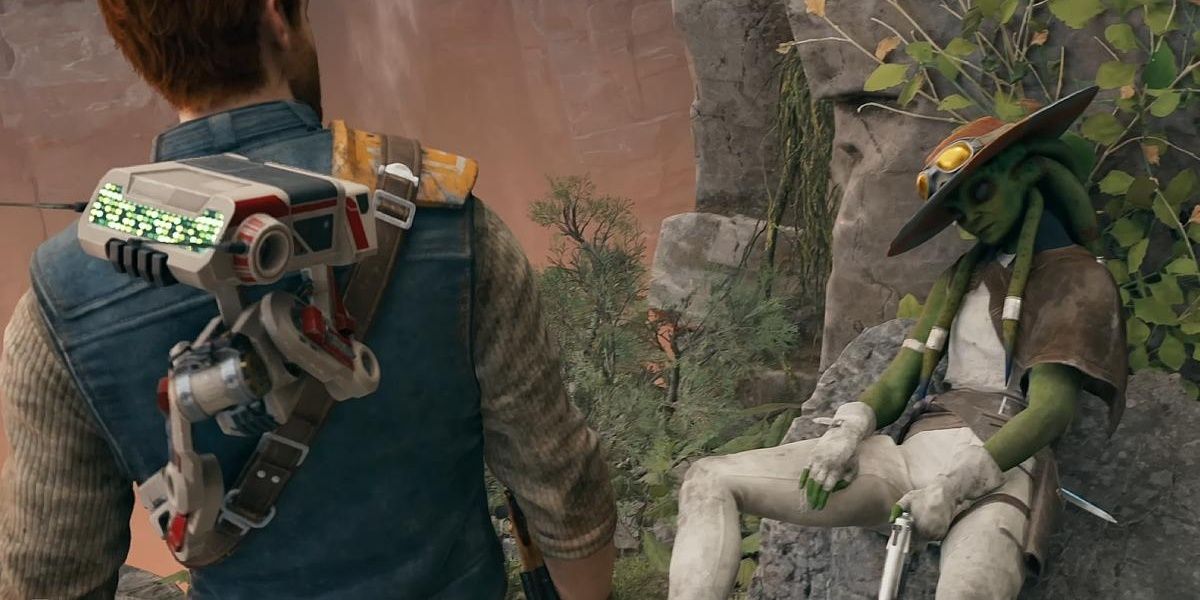 After defeating 16/16 bounty hunters in Star Wars Jedi: Survivor, players won't receive the acclaim that they are looking for. Instead, Caij will be missing, and she would have left a datapad at her booth in Pyloon's Saloon that tells Cal to meet her where it all began. This will see players return to the area where they fought their first bounty hunter, Korej Lim with their lightsaber.
RELATED: Lingering Questions We Have After The End Of Star Wars Jedi: Survivor
The best way to travel to Caij's location is to use the Devestated Settlement Meditation Point, where players will use a mount to fly back to that initial meeting spot. Players will be able to find Caij, patiently waiting on a rock for Cal to get through his jumping segment to arrive in one piece.
Defeat Caij Vanda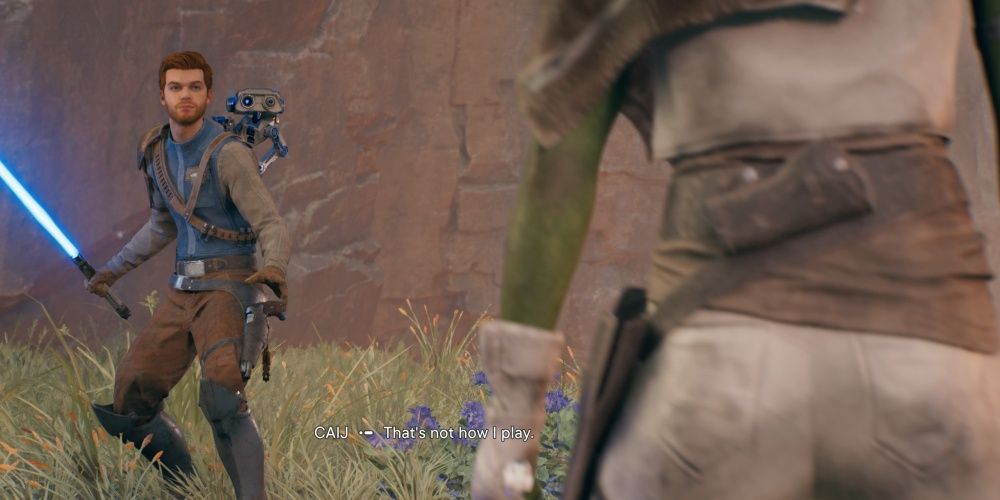 As typical with bounty hunters, double-crossing is inevitable. Caij will tell Cal Kestis that she was simply using him to get rid of the competition, as she is not a retired bounty hunter after all. Caij had Cal wipe out the Haxion Brood bounty hunters so that no one else could claim his bounty but her. Since it is just her left, the bounty has gone up on Cal, making him the perfect target to clear off her debts and get rich while she's ahead.
Players will then begin their 17th bounty hunter fight, a secret boss in Star Wars Jedi: Survivor that will make players utilize all they know so far about the bounty hunter boss fights, as well as the Force skills and stances that they have developed. It's a fast-paced fight, so players best keep a watchful eye on their health, evade, and dodge to take this bounty hunter out.
The Arrival Of Boba Fett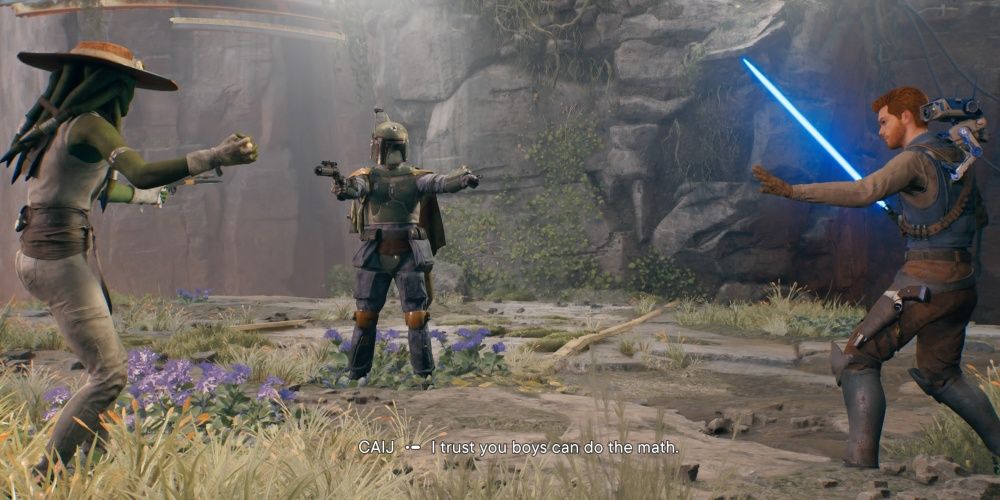 After Caij has been defeated, players will be met with a lengthy and thrilling cutscene to conclude the fight. The fight between Caij and Cal is interrupted by blaster fire and a familiar jetpack that descends onto the battlefield. The legendary bounty hunter Boba Fett arrives on the scene, here for one reason: to claim the bounty on Caij Vanda.
Boba Fett is worth the journey to reach, as it's a great cutscene for an iconic Star Wars character. After the cutscene ends, Boba Fett remains in this location to admire the view, yet he makes it clear that Cal Kestis may be a future target for him, as he has no love for the Jedi, which is understandable considering one decapitated his father. Players can take fun photos with Boba Fett like he is a celebrity, but sadly they can't engage in a Boba Fett boss fight in Star Wars Jedi: Survivor.
Star Wars Jedi: Survivor is now available on PS5, Xbox Series X/S, and PC.
MORE: Best Quotes From Star Wars Jedi: Survivor
Read original article here: gamerant.com
News Summary:
Star Wars Jedi: Survivor – How To Find Boba Fett
Check all news and articles from the latest GUIDES updates.
Please Subscribe us at Google News.
Denial of responsibility!
Egaxo
is an automatic aggregator around the global media. All the content are available free on Internet. We have just arranged it in one platform for educational purpose only. In each content, the hyperlink to the primary source is specified. All trademarks belong to their rightful owners, all materials to their authors. If you are the owner of the content and do not want us to publish your materials on our website, please contact us by email:
hl.footballs@gmail.com
The content will be deleted within 24 hours.